Turn-based 4X strategies have become one of the most addicting video game genres. And no wonder because high replayability and possible tactics allow you to try different scenarios. But even the greatest have to go to battle sometimes, and this time Humankind and Civilization 6 will face off against each other.
These two PC titles are almost identical video games, set with slightly different rules. But the creators of Humankind indeed took a lot of inspiration from the Firaxis games when developing their strategic masterpiece. At the same time, they introduced many changes that distinguish this game from others.
So the question immediately comes to mind – did Humankind dethrone Civilization 6? Or maybe the Firaxis series won with a proven form and experience? If you are unsure which of these titles will meet your expectations, take a look at this guide.
General overview
Humankind and Civilization VI are exciting and colorful 4X strategy games where you can manage your chosen nation and guide it through hundreds of years of development. To win, players must achieve their goals by establishing cities, conquering lands, developing culture and strategy, and inventing new technologies. The game displays clear maps showing all vital points, making it easy to decide on plans for the deployment of specific units.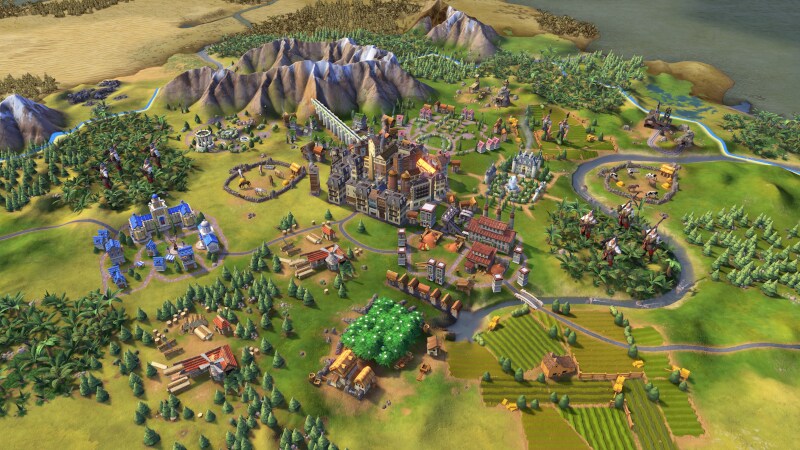 These general similarities started with Civilization 6, released by 2K Games in 2016. Humankind came to life in 2021 thanks to SEGA and could freely draw inspiration from its predecessor. This way, you can find similarities and groundbreaking differences in both games. However, Amplitude Studios has already released several best-selling games so we can talk about a very even competition. If you're interested in the details of the differences in Humankind vs Civ 6, you'll find them all below.
Maps and Graphics
In Civilization 6, you will play the game on classic hexagons, known from this series of games. The map does not limit your activities, ensuring complete freedom in conquering other nations and expanding your power. You will find details of terrain, waters, and forests that will help you decide where to start your strategic fun.
Each city occupies exactly one hexagon, and units move on them as well. What's more, Civilization 6 features many exciting DLCs, where you will find stuff like natural disasters, gameplay scenarios, and additional leaders. But compared to Humankind, the graphics in this game are already a bit outdated and may discourage fans of newer productions.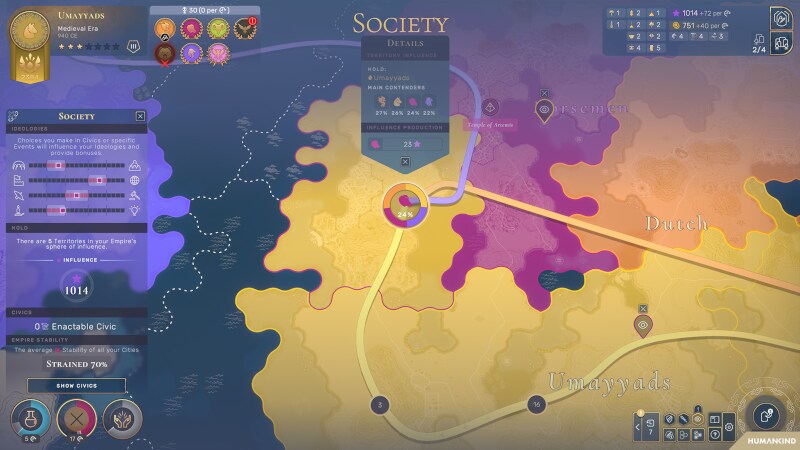 In terms of graphics, Humankind is a masterpiece. Players on Reddit constantly admire the beauty of the map, enjoying the multitude of details and the behavior of the environment. But in this title, you will play your game in an area limited by blue lines, so there is not as much freedom of action here as in Civilization. However, this feature's job is to reflect the almost historical accuracy of places and events taking place on the map.
Cities in Humankind occupy many squares instead of just one, encouraging a much more complex strategy of conquering or defending them. You can add new elements or delete unwanted districts, having precise control over their appearance and functions. Civilization 6 lacks this feature, and city development is simpler and less personalized. Also, the environment has a massive impact on the citizens of Humankind, which requires constant checking on the condition of the units. As you can guess – this game is much more realistic.
Combat
This feature in Civilization 6 has barely changed since the premiere of the first installment of this series. Combat units move on single tiles, allowing you to attach equipment to selected armies. Several soldiers can stand on one hexagon, but they behave as one unit with increased strength. Combat is played in a classic, turn-based mode and occurs during the usual game flow.
Humankind has slightly improved this mechanic, creating groups of fighting units and placing them on the map. The terrain and the presence of hills play a crucial role in this matter. They are what give you the advantage on the battlefield. In addition, the combat takes place as an independent event, resembling a tactical mini-game. Humankind allows much more extensive combat fun, using more options for managing units.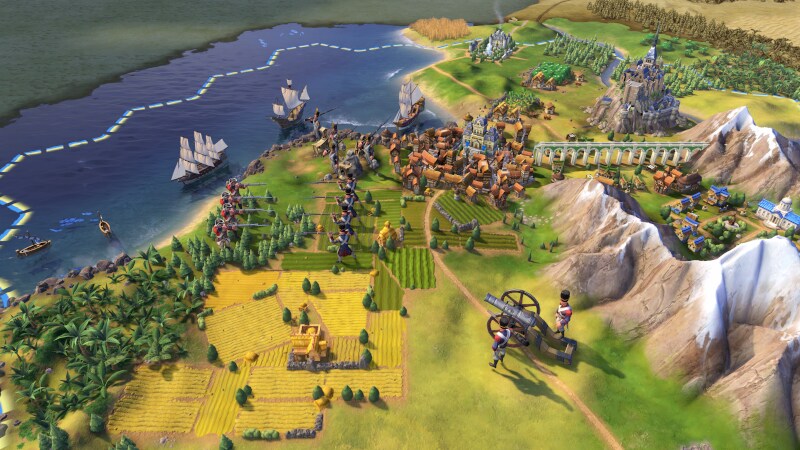 Gameplay
Civilization 6 has one clear goal – to develop your nation and win the entire game. To continue your journey through the ages, you need to invent a specific technology and proceed right to the next era. From the beginning, you can only have one chosen leader as your nation develops its goals to achieve victory on the map.
In Humankind, you can create your leader and personalize his personality details. There is also no specific goal in this game, as the title judges victory based on your actions over the centuries. Some efforts earn you points, while others can entirely take you down. There are no hints in this game, so you have to use your intuition. Also, winning doesn't mean the game is over, so you can see that the rules aren't clear.
To advance to the next era, you need to earn special stars as a reward for the achieved goals. Unfortunately, this is quite a disappointing system as these goals can often miss your own. However, Humankind boasts another attractive feature that can help you decide on this title in comparison. In the game, you can change your nation in every era. This way, your civilization will use various bonuses and development traits. It is definitely an excellent opportunity to get your gameplay going!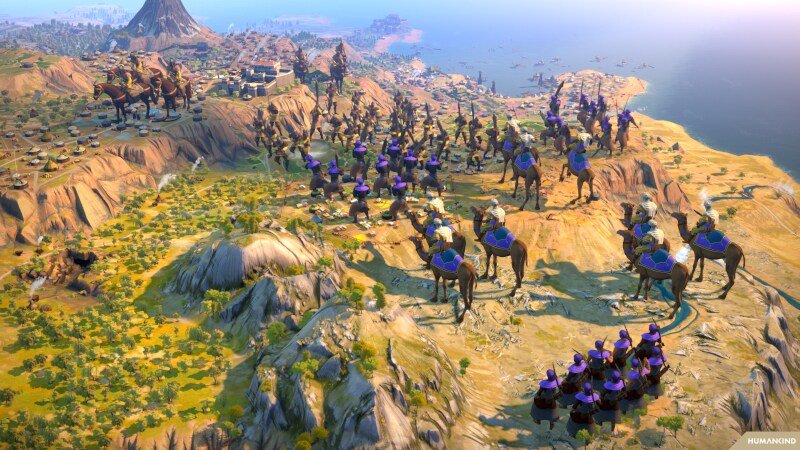 Which is better?
When comparing Humankind and Civilization 6, we must remember they are separate by several years. While Civilization 6 is a polished title with many fantastic DLCs, Humankind is still evolving. Some even say the newer title has already surpassed its predecessor. But Civilization 6 occupies the podium among 4X strategy games and continues to surprise with new content. If you're looking for a clean and relaxing old-fashioned Firaxis gameplay, go for Civilization 6. With this title, you can literally do what you want, wherever you want, and complete it with endless DLC content.
Humankind is a slightly more challenging game, with massive lore and complex mechanics that can tire during longer gameplay. However, the possibility of creating your own leader, changing nation, and extensive combat are features that you will not find in Civilization 6. Added to this are an absolutely stunning map and surprising endings resulting from various game strategies. Sounds like fun? Be sure to play Humankind. And if you still don't know which title you prefer – you can always wait for the release of Humankind 2 and Civilization 7.