With eleven successful titles released, the Mortal Kombat series by NetherRealm provides a solid foundation in the fighting genre. And so far, its most popular competition was games like Tekken and Street Fighter. But in 2013, a worthy rival to this brutal title appeared, released – surprise! – by the same developers.
Like Mortal Kombat, Nether Realm's Injustice is a classic fighting game. The only difference is that the action of this title takes place entirely in the DC Comics universe. The series has only two parts at the moment, and the third is still unconfirmed, but the franchise is gaining more and more loyal fans. But since Mortal Kombat and Injustice are from the same developers, do they bring different gameplay experiences? Or are they practically identical? If you want to find out, welcome to the ultimate Mortal Kombat vs. Injustice comparison.
General overview
Mortal Kombat is a legendary brutal video game franchise that has enjoyed PC users since 1993 and later – on other platforms. Initially, the Midway West studio was responsible for the entire series, and in 2011 the developers transformed to NetherRealm to work under Ed Boon's leadership. In 2008 the series was supplemented by Mortal Kombat vs. DC Universe game. No wonder that after many years, the creators decided to focus entirely on superheroes, releasing Injustice and Injustice 2.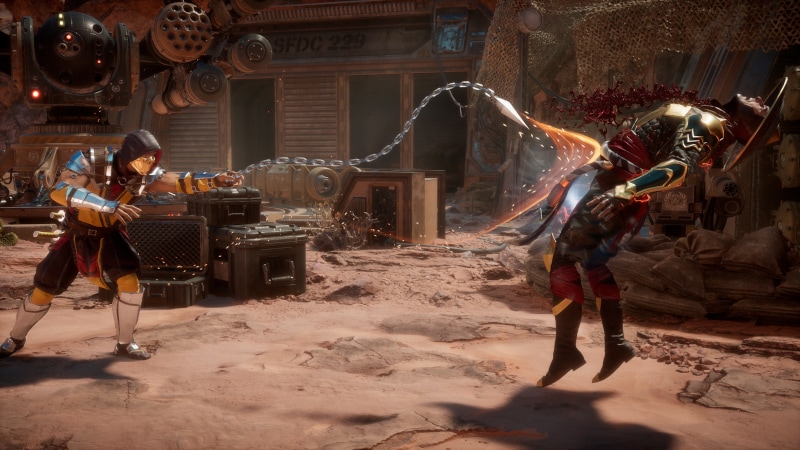 Mortal Kombat is a fantastic recommendation for players who do not mind a bit of brutality. The legendary fatality has been controversial for years! So much so that after the first part release, the ESRB organization decided to set new age restrictions.
Plot
Let's agree on one thing. The plot in Mortal Kombat is somewhat chaotic. The initial installments of the series focused almost exclusively on fierce combat. But with the appearance of new heroes, their stories continued to unfold. And this is the incredible story of a captivating masterpiece about the fight between good and evil. In the latest 11th part, we can already enjoy an extensive plot, including features like manipulating time, which will satisfy both experienced players and completely new ones.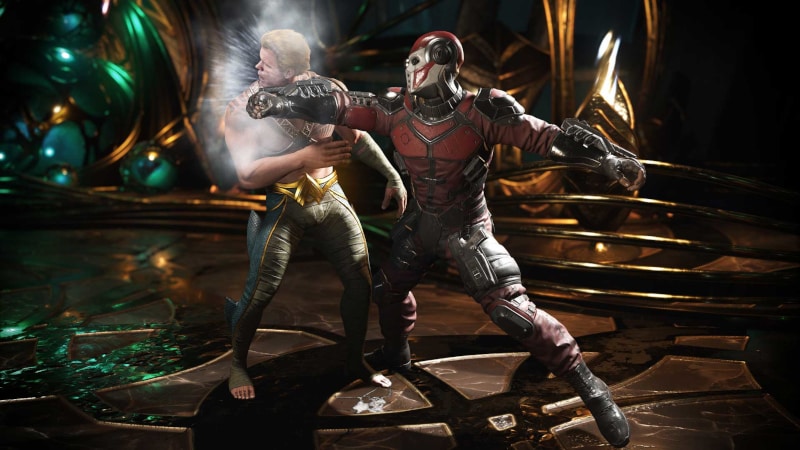 The Injustice series is one of the alternative plot paths involving the most famous DC heroes. In this unique scenario, Superman manipulated by the Joker, confronts Batman and his allies. The game adds engaging cutscenes that guarantee immersion. The story is dark, emotional, and full of plot twists – in a classic DC Comics style.
Heroes
The dramatic fate of the heroes in Mortal Kombat develops their adventures more and more and serves as fuel for brutal fights. Each part includes an almost stable roster of its leading characters, and Sub-Zero appears in each of them! In Mortal Kombat 11, you will play over 25 heroes in the basic version and 12 additional characters in the DLCs. In this dynamic gameplay, you will play with iconic heroes like Liu Kang, Kung Lao, Kitana, Scorpion, Raiden, and Frost. You can also count on the appearance of Kronika – one of the most powerful characters in this franchise, who will do anything to disrupt the proper flow of time.
The Injustice series is a treat for comic book fans. In this series, you will meet your favorite DC heroes: Batman, Superman, Joker, Harley Quinn, Scarecrow, Wonder Woman, and many more. Entangled in the Joker's dangerous plot, the heroes must decide a side and fight for their beliefs. This title shines with one more element – extensive customization of the heroes. A wide selection of skins boosts the feeling of personalized gameplay and provides endless fun.
Gameplay
Both games present almost identical combat mechanics. The scheme is simple – two opponents face each other to make the most of their skills and eliminate the other. In Mortal Kombat, each fight ends with spectacular finishing blows – fatalities. It is the most brutal element of any battle, guaranteeing victory satisfaction like nothing else.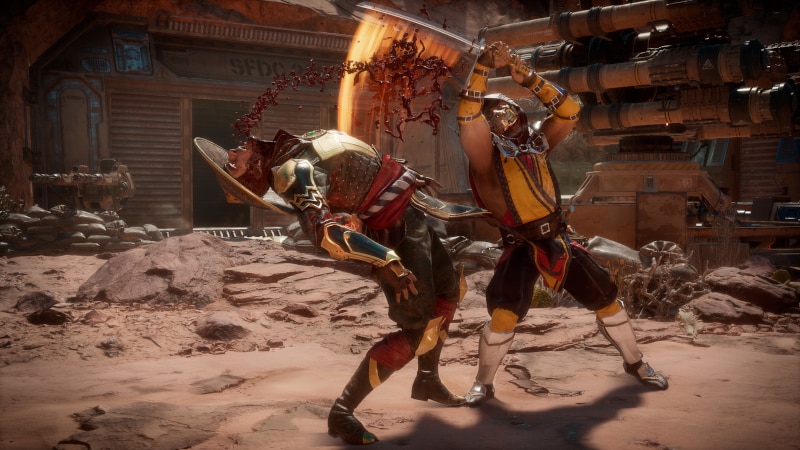 In Injustice 2, the creators introduced a new element – collecting stuff. Players can upgrade their standard equipment to become stronger and stronger. In combat, the powers and attributes of individual superheroes are also vital. Heroes develop them in the fight and use elements of the surroundings to win. Both titles allow you to play alone and in multiplayer. The single-player campaign is a fight against artificial intelligence controlling the most famous enemies or powerful bosses. If you don't like playing with other players, you will find something for yourself in both games.
Mortal Kombat vs Injustice – which is better?
Paradoxically, despite many similarities, the two games are entirely different. You can enjoy combat, cinematic cutscenes, overpowered heroes, and thrilling multiplayer gameplay in both. But their overall vibe is different.
Mortal Kobat is quite a challenging title, perfect for experienced or determined novice players. Complicated control systems assigned to specific attacks, dodges, or skills can be an obstacle on the way to enjoying this title. Mortal Kombat is also utterly unique lore. Grown from its own roots, it is a legend in the gaming world. But it makes sense only to the committed players, familiar with most of the parts in the series. Nevertheless, it is an amazingly satisfying title perfect start to a new life with fighting games.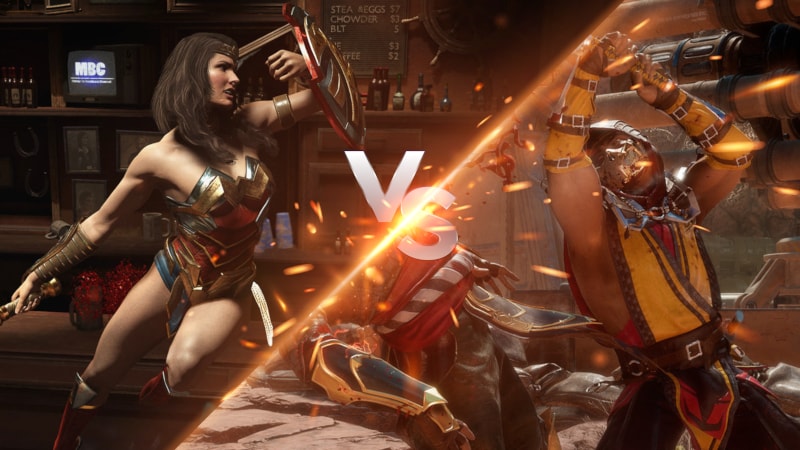 Injustice is the complete opposite. The combat mechanics in this title are much easier to master. The battle is more intuitive and easy to learn. And all playable characters are known all over the world. No one hasn't heard of DC's superheroes at some point in his life. So everyone, even the most novice players, will have some idea what this game actually is. It is a perfect title for people who are just starting their adventure with fighting games or want to get familiarized with the essential rules of Mortal Kombat mechanics. And for all devoted DC fans – it's an absolute must-have.