Soccer and epic car battles – can they work together? Absolutely! Rocket League is capturing the hearts of players, offering sports emotions that you will not experience in any other video game. But is Rocket League on Steam?
If you are looking for an answer to this question, you've come to the right place. In this article, we explain how you can play the Rocket League video game on Steam without having to worry about creating a new account on other platforms.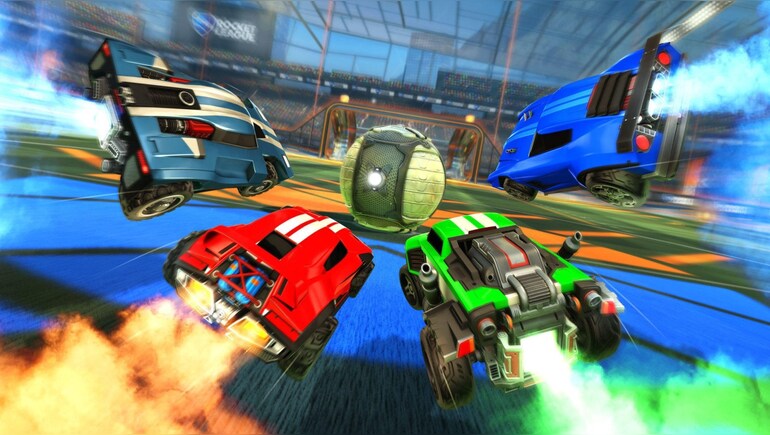 Why was Rocket League removed from Steam?
Since Epic bought Psyonix, players may have trouble finding their favorite title. At the moment, Rocket League is available only in the free-to-play version on the Epic Games Store, and it has completely disappeared from Steam Store. However, if you would like to play this title on Steam, it's still possible!
How to get Rocket League on Steam platform?
If you purchased the game on Steam before it moved to Epic Games Store, you can still play it on Steam. The title is constantly supported and updated, which guarantees the full experience of the most exciting gameplay. However, if you are a new player and want to get the Steam title – fear not! The key available and you can buy it on G2A.COM. Which allows you to download the game from this platform.
The Steam version comes with exclusive skins!
The Steam version of Rocket League comes with a lot of cool stuff for you to get whenever you want! Choose the Steam version of the game and access exclusive skins, achievements, and community content.
Should I buy it?
Changing the gaming platform and setting up new accounts over and over again can be tiring. Are you a loyal Steam user? Want to collect unique achievements and stay connected with the community? You can still enjoy Rocket League on this platform! Choose the best deal from the offers on G2A.COM and play wherever you want.