With so many tools, schools, free apps, and books available, learning languages has become tremendously easier. But there is another powerful method that many of us are unaware of – video games!
Playing games, we often mindlessly memorize various sentences, quotes, or foreign words. When the story and gameplay are engaging enough, players do their best to continue and immerse themselves in the world as much as possible. Since many video games launch in English, people worldwide learn the language by playing. No surprise that it works the other way around, and a well-chosen game helps us learn any dream language. But how does it actually work? And which games prove the best for such practices?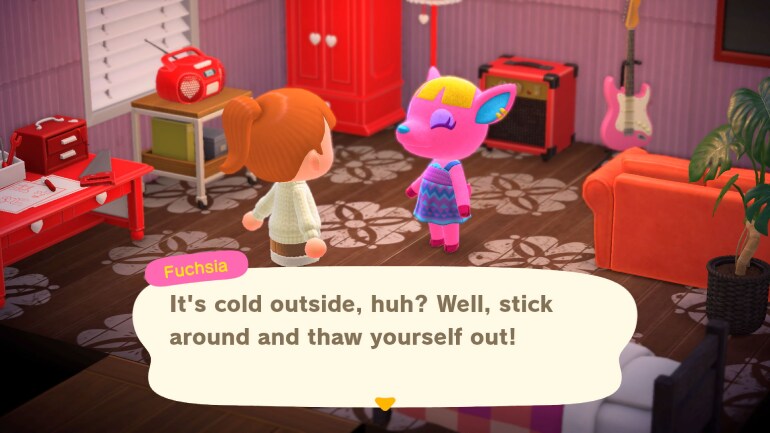 Learning a New Language? Here Are Games That Can Help
The Power of Games in Education
For many, learning a foreign language is often associated with tons of tedious tests, school, and endless issues with grammar and vocabulary. It usually discourages to continue learning at all. But video games provide a completely different experience. Equipped with repetition, in-context learning, and easy accessibility, they are a powerful tool for transforming the studying process into fun. It is known that playing definitely improves creativity, memory, logical thinking skills, and coordination – regardless of age.
But, according to researcher Zoltan Dörnyei, video games can also transform the understanding of success in the classroom into victory in the game world – which is easier achieved through immersion, cooperation, and overall fun. Students can endlessly repeat chosen scenes, play the coolest word games, chat with other players, check challenging phrases in the dictionary, and extract meaning from a specific context. All this proves a video game is a much better aid in learning languages than a book or TV series alone. Why? Because it's more interactive – and there's no closer life-like experience than the digital world.

Best Video Games to Learn Language
Telltale games
| | |
| --- | --- |
| Release date: | 2016-08-02 |
| Genre: | Adventure |
| Developer: | Telltale Games |
Titles from this studio feature many movie-like recommendations where choices matter. Implemented in highly immersive worlds, they are a great choice for players looking for a text-focused learning tool.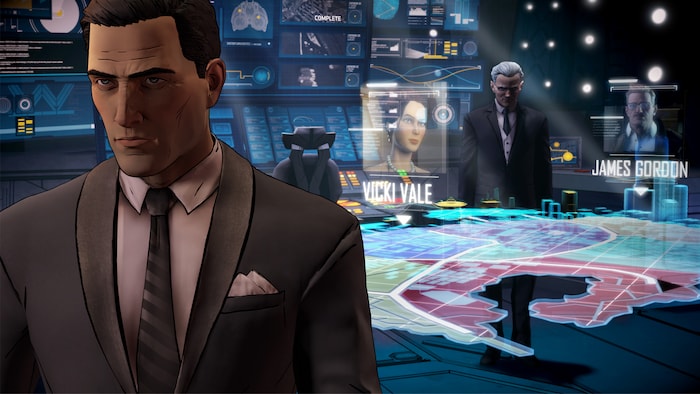 Choosing from phenomenal titles like The Walking Dead, The Wolf Among Us, or even Game of Thrones by Telltale Games, players can interact with fascinating characters by selecting the available answers. It's an excellent option for Intermediate level students who don't mind a bit of walking and a lot of talking.
Key features
Subtitles available in multiple languages
Decision-based gameplay
Immersive worlds – often known from TV series
Multiple choice dialogues
Life is Strange (series)
| | |
| --- | --- |
| Release date: | 2022-02-01 |
| Genre: | Adventure |
| Developer: | Deck Nine |
This visual novel is the perfect pick for students wanting to learn English as it's the only voiced language in the game, with subtitles in English, Spanish, Portuguese, German, Italian, and French.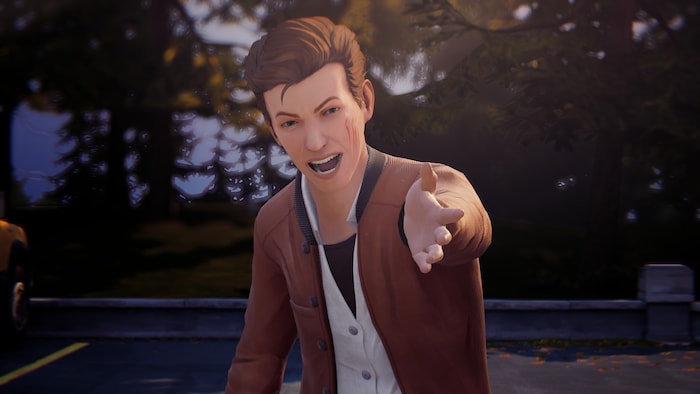 The Life is Strange series is a rich selection of episodic stories with many main characters in complex adventures involving mysterious events and extraordinary powers. The gameplay focuses on exploration and choosing dialogue options, so it is ideal for players who want to understand comments in a specific context.
Key features
The best choice for learning English
Gameplay focuses on exploration and making complex decisions
Captivating storyline
Subtitles in six languages
Animal Crossing: New Horizons
| | |
| --- | --- |
| Release date: | 2020-03-20 |
| Genre: | Simulation |
| Developer: | Nintendo EPD |
It is a wholesome recommendation for beginners and advanced students who like to learn by repeating tasks and words. This game is not enough to speak fluently, but it will be a great beginning before full language learning.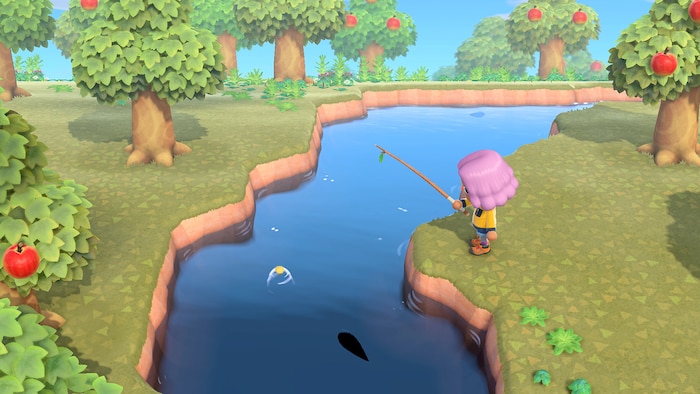 Do you like playing on Nintendo Switch? Want to learn some fun new language? Great, because New Horizons features 11 language options, including Japanese, Korean, and Chinese – set in a simple environment of a peaceful village that needs your help. No complicated quests or challenging puzzles. All you have to do is enjoy your time and try to understand other characters in the language you want to learn!
Key features
Perfect to start learning a language at any age
Wholesome setting and relaxing gameplay
11 language options
Available on Nintendo Switch for convenient learning
Diablo (series)
| | |
| --- | --- |
| Release date: | 2021-09-23 |
| Genre: | RPG |
| Developer: | Blizzard Entertainment |
Although the Diablo series features quite complex storylines and action-fueled gameplay, it may appeal to many players who want to learn a dream language.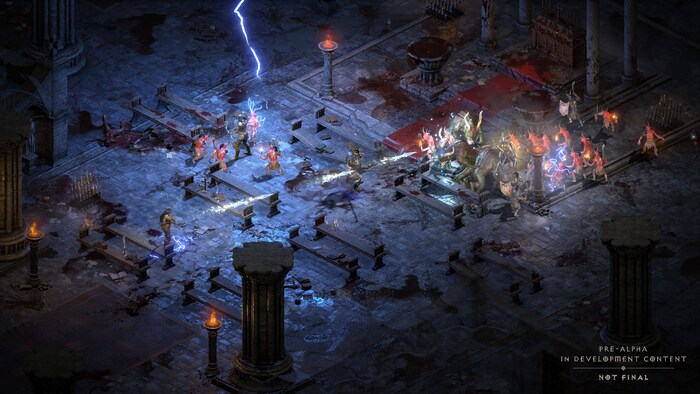 The new Diablo 4 provides thirteen various languages (voiced and subtitles), so it can prove essential for vocabulary learning at a beginner or intermediate level. Players can switch between languages to set the audio and subtitles of their choice and then embark on a dark adventure in the Sanctuary. This particular game features French, Chinese, Russian, Polish, and more – so there's definitely plenty to choose from!
Key features
Addictive series of hack-and-slash adventures
Thirteen languages to choose from in Diablo 4
Easily adjustable language settings
Great for beginners and intermediate students
The Sims (series)
| | |
| --- | --- |
| Release date: | Since 2000 |
| Genre: | Simulation |
| Developer: | EA Maxis |
Combining creativity with studying is always a brilliant idea. And The Sims guarantees both!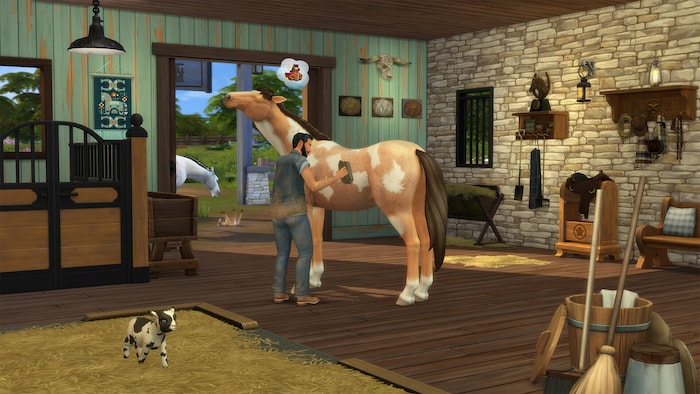 The Sims can be an effective tool for learning foreign languages, and we're not even talking about Simlish. By engaging in this inspiring life simulation, players can experiment with different choices without even knowing the language they are playing in to see the outcome. And along the way, they'll quickly learn the meaning of particular words because Sims are so much fun!
Key features
Gameplay in over 18 languages
An engaging adventure in the most popular life simulation
The ability to try different scenarios over and over
Simple tasks and repetition for more effective learning
The Elder Scrolls Online
| | |
| --- | --- |
| Release date: | 2014-04-04 |
| Genre: | MMO |
| Developer: | Zenimax Online Studios |
This game has something others don't – it's an MMO! So players are free to chat with others and set the voiced language of their choice.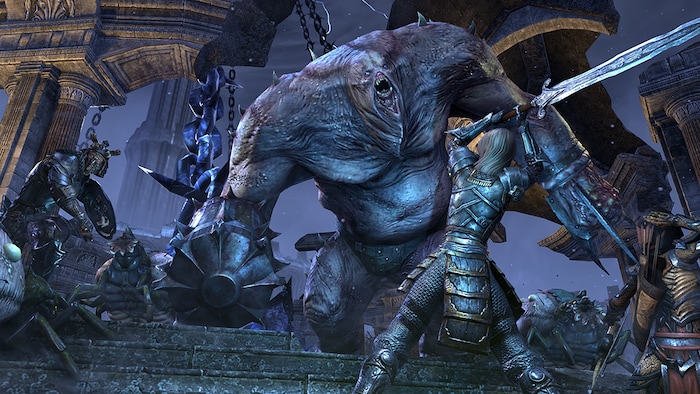 ESO features five fully voiced languages: English, Spanish, French, Russian, and German. So if you want to learn in the most pleasant way possible and experience an absolutely fantastic magical adventure – choose this game. It might need checking some words in the dictionary, but that's what it's all about, right?
Key features
Phenomenal game set in the legendary Elder Scrolls universe
Five languages to choose from
The company of other players
Lots of choices to discover surprising outcomes throughout the adventure
The Witcher (series)
| | |
| --- | --- |
| Release date: | 2015-05-18 |
| Genre: | Adventure |
| Developer: | CD PROJEKT RED |
It is a game that motivated many players to play in Polish, as it is the native language of the whole story author – Andrzej Sapkowski. But there's more, and let us tell you, every translation does an excellent job!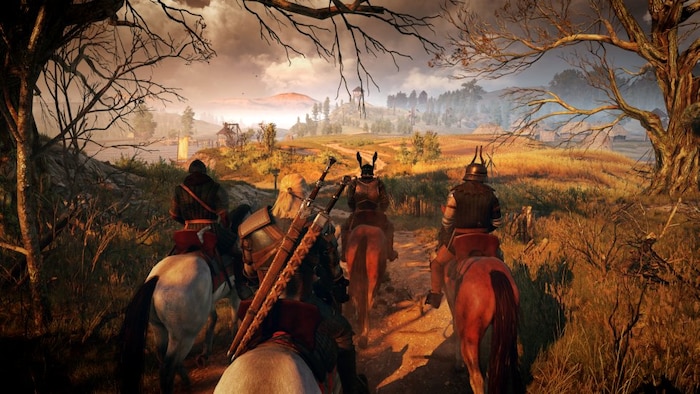 Geralt's adventures is a challenging journey full of over 60,000 dialogue lines in colloquial and old-fashioned vocabulary. The Witcher 3 is now available in 16 languages, including Hungarian, Arabic, Korean, and Czech. It's also a game where choices matter, so understanding what the NPCs say is pretty important. And if you don't feel bold enough to try it in a foreign speech right away, we recommend playing in your native language and then switching to another.
Key features
An epic open world with over 60,000 lines of dialogue
16 languages available
The immersive setting for greater engagement
Excellent translation into many languages with idioms included
The Stanley Parable
| | |
| --- | --- |
| Release date: | 2013-10-17 |
| Genre: | Adventure |
| Developer: | Galactic Cafe |
It is a game based on simple rules. All you have to do is walk around and listen to the story!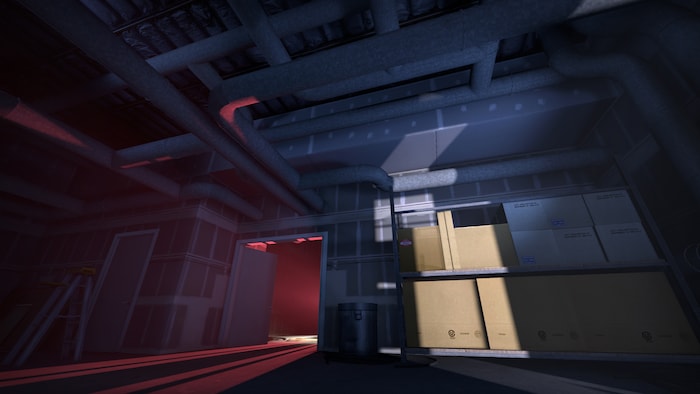 As ordinary corporation employees, players are tasked with exploring a massive building to see what happens next. Your job will be to walk around, make decisions and solve puzzles – which you can complete or not. This learning recommendation focuses mainly on listening, so it can be a good choice for beginners.
Key features
Massive building and various outcomes to explore
A fascinating narrative that changes with the adventure
The unique setting and captivating storyline
Fully voiced in English with subtitles in twelve languages
Stardew Valley
| | |
| --- | --- |
| Release date: | 2016-02-26 |
| Genre: | Adventure |
| Developer: | ConcernedApe |
This adorable game means hours of fun regardless of your language setting. Play it and discover your farming destiny!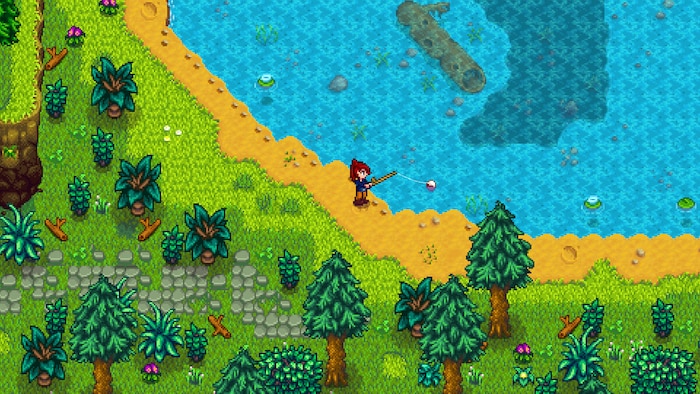 Take care of your old farm, meet the locals, embark on an adventure, and do whatever you want. Stardew Valley is incredibly addictive, pixel-art gameplay available in seven languages. If you are looking for a title that will help you understand basic words, vegetables names, and simple sentences – this is your best choice.
Key features
A wholesome adventure set in a small town
Lots of quests to complete and new friends to meet
A great tool for memorizing words
A classic role-playing experience where you can do whatever you want
World of Warcraft
| | |
| --- | --- |
| Release date: | 2004 |
| Genre: | MMO |
| Developer: | Blizzard Entertainment |
It is another video game on our list that allows you to play a great adventure solo or in the company of other players. Available in fourteen languages!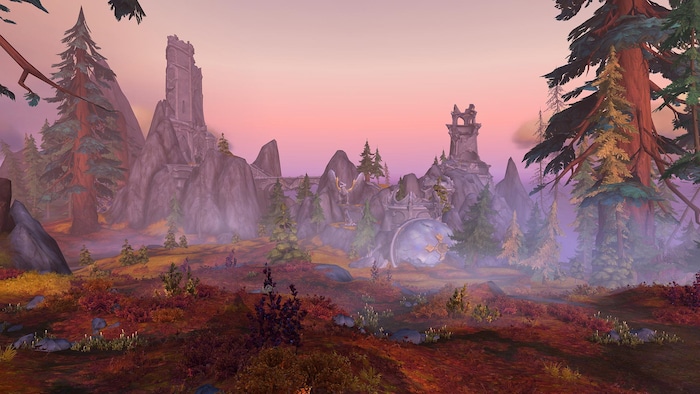 Travel to Azeroth and choose a side to fight for the fate of this once beautiful land! Or do whatever the new language you learn with this game will allow you. WoW is a classic online RPG with many quests, enjoyable activities, and an engaging story. Some tasks may require other players' help, so this is an essential tool to combine learning with epic fun.
Key features
Fourteen languages available
Legendary gameplay in the company of other players
The engaging storyline for better immersion
Many quests and activities to complete
Language learning video games provide a safe environment where players can practice language skills without consequences. And the best thing is that with so many titles available for people of all ages, anyone anywhere can start learning the simplest words by playing. Sure, movies and books are great. But there is no better tool than games for supporting both learning and making connections.