American football, called simply football there, is undoubtedly the most popular sport in the United States, which should be obvious even to those not familiar with sports at all. You surely did hear the name Superbowl at some point, and it's nothing else than the annual championship game of the National Football League.
Due to its popularity, it's not surprising to see some amazing NFL video games, where players can help their favorite teams to become the champions. If you're a football fan yourself, you may be interested in checking out the best Madden NFL football games on the list down below. We chose the most important games in Madden franchise and described why they were important.
Also, you can browse the G2A marketplace for more NFL games – there are some generous deals going on, allowing you to save a lot of money.
| | Game | Release | YT | Sale | |
| --- | --- | --- | --- | --- | --- |
| | Madden NFL 23 | Standard Edition | 2022-08-20 | | 62% | Read more |
| | Madden NFL 23 (Xbox Series X/S) | 2022-08-19 | | 73% | Read more |
| | Madden NFL 22 (Steam) | 2021-08-20 | | 42% | Read more |
| | Madden NFL 22 (Origin) | 2021-08-20 | | | Read more |
| | Madden NFL 21 (PC) - Steam Key - GLOBAL | 2020-08-28 | | | Read more |
| | Madden NFL 20 (ENGLISH ONLY) | 2019-08-02 | | | Read more |
| | Madden NFL 20 (Xbox One) | 2019-08-02 | | | Read more |
| | Madden NFL 19 | 2018-08-10 | | | Read more |
| | Madden NFL 19 (Xbox One) | 2018-08-10 | | 78% | Read more |
| | Madden NFL 18 (Xbox One) | 2017-08-25 | | 37% | Read more |
| | Madden NFL 17 (Xbox One) | 2016-08-23 | | 73% | Read more |
Madden NFL 21
PC
PlayStation 4
PlayStation 5
Xbox One
Xbox Series X/S
Android
iOS
| | |
| --- | --- |
| Release year: | 2020 |
| Genre | Sports |
| Developer: | EA Tiburon |
The newest game from the Madden NFL franchise brings a lot of changes and improvements to the widely acclaimed series. Madden NFL continues the long going tradition – a new game from the series is released regularly every year, each time with the new players and updated team rosters to match the real-world league.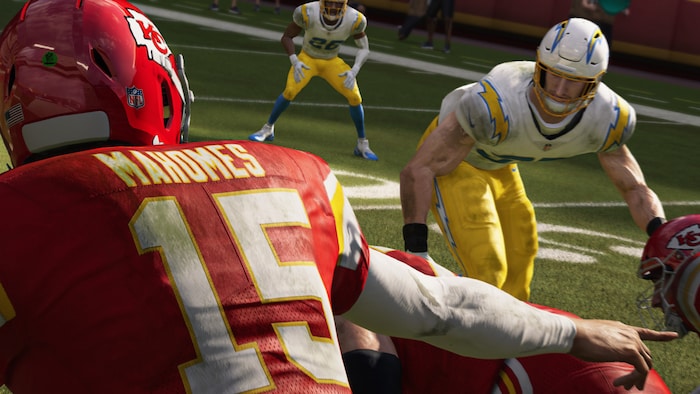 But each new game usually comes with additional gameplay improvements that aim to increase the fun factor even more. This time EA introduced new pass rush moves and tackling mechanisms, as well as offensive gameplay enhancements, new abilities, and even an entirely new mode, the Yard, with wild action and house rules.
Key features
Stunning and realistic visuals
Most recent squads and all of your favorite teams
The Yard – a new backyard football-inspired game mode
Numerous gameplay improvements regarding both offensive and defensive tactics
Madden NFL 10
PlayStation 2
PlayStation 3
PlayStation Portable
Xbox 360
Wii
iOS
BlackBerry
| | |
| --- | --- |
| Release year: | 2009 |
| Genre: | Sports |
| Developer: | EA Tiburon |
Although NFL 10 didn't offer a lot of innovative solutions, it featured one that was very important for a lot of players – the Ultimate Team. Madden NFL 10 was a great time to start competing online with other players.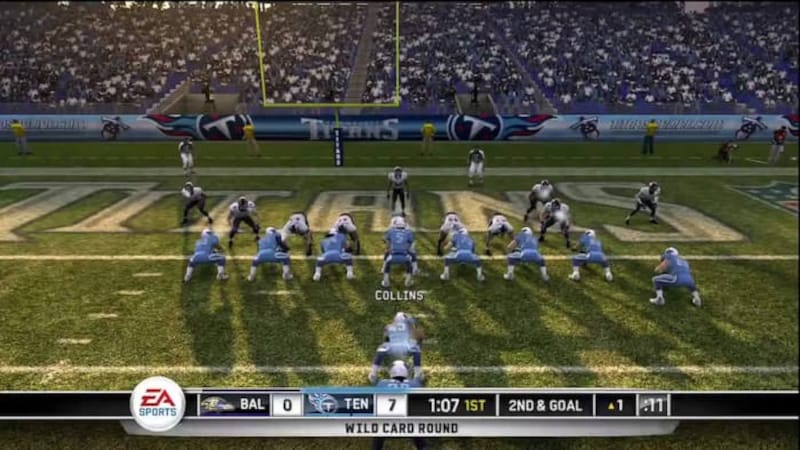 With the game's Franchise Mode and Ultimate Team that allowed players to form leagues, manage transactions and rosters, and play against the others with their own customized teams, players were finally able to enjoy the fullest online NFL experience up to date. Similar to its predecessors, NFL 10 also brought some gameplay changes, such as more realistic player momentum and quarterback improvements, as well as route running and coverage.
Key features
New animation technology, where up to nine players can be involved in a tackle
The Ultimate Team – customize your team and compete online
Numerous gameplay improvements that aimed to make the game more realistic
Improved Franchise Mode
Madden NFL 2003
PC
PlayStation
PlayStation 2
Xbox
Game Boy Advance
GameCube
| | |
| --- | --- |
| Release year: | 2002 |
| Genre: | Sports |
| Developer: | EA Tiburon, Budcat Creations |
This is probably one of the best Madden NFL games ever created, at least according to Metacritic. So why is that and what exactly does it have to offer? One could argue that Madden NFL 2004 or 2005 was better, and there's nothing wrong with that – these games were so good and so close in terms of how fun the gameplay was, that the difference is marginal and there's no point in arguing.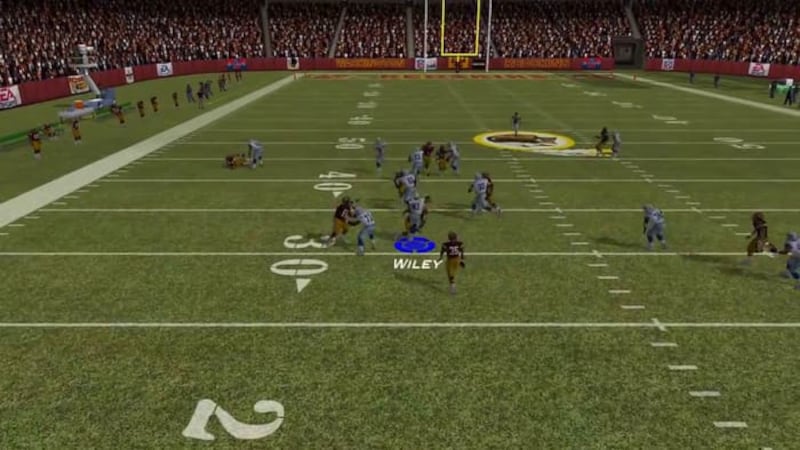 There were some major changes that could make some players lean towards one game or the other, such as the Playmaker Controls and Mini Camp in 2004 or the Hit Stick in 2005, but generally speaking, all these titles were equally good. Madden NFL 2003 plays a bit faster and is more dynamic, thanks to quicker animations and slightly boosted game speed, which results in a more responsive game, where having good reflexes actually starts to matter. It also for the first time in the series allowed players to compete online, which was a huge thing back in the day.
Key features
Introduction of online mode for the first time in the Madden NFL franchise
Hundreds of collectible cards with players, teams, stadiums, and more
Faster and more dynamic gameplay
New and improved replays
Madden NFL 13
PlayStation 3
PlayStation Vita
Xbox 350
Wii
Wii U
iOS
| | |
| --- | --- |
| Release year: | 2012 |
| Genre: | Sports |
| Developer: | EA Tiburon |
To enjoy John Madden's NFL 13, you have to own a console. It was a problem for some, but many players decided to get PS or Xbox just for this one particular game. Why?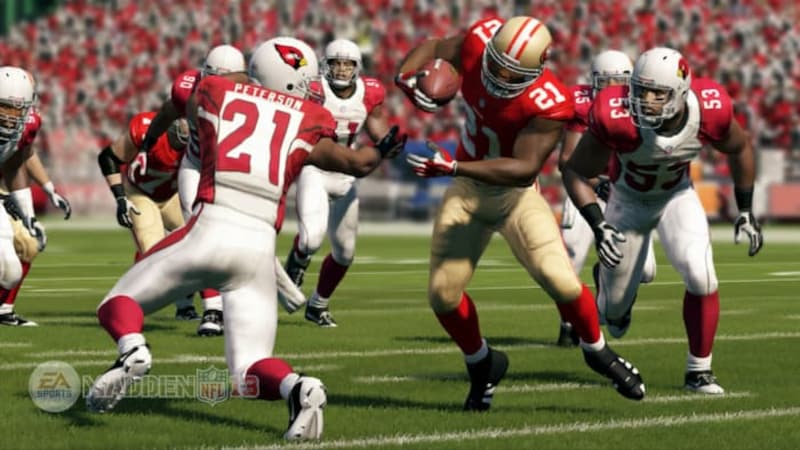 Madden NFL 13 introduced a very important and long-awaited feature to the series – physics. It's the first NFL game made with the use of Infinity Engine, where collisions are calculated in real-time, adding a lot of depth to the gameplay. No two football players run and behave exactly the same – there are some subtle differences, thanks to which the entire game feels more alive and real. You can actually feel your players' weight as they ram the opposing team. Sure, the simulation wasn't perfect and had some flaws, but it was a huge milestone nevertheless and it was further improved in NFL 25 (aka NFL 14).
Key features
Physics-based engine – the series' first
Improved visuals and lighting effects
Improved artificial intelligence for a much more enjoyable offline experience
Significant gameplay changes related to the passing game
Madden NFL '94
Genesis
Super NES
| | |
| --- | --- |
| Release year: | 1993 |
| Genre: | Sports |
| Developer: | Visual Concepts, High Score Productions |
Finally, we've got a game that started the entire NFL series, so it's only natural to include it on the list. But when was the first madden game made? As some of you may have already guessed by the game's title, Madden NFL '94 was released in late 1993. It was quite a treat for sports fans, as it was the first officially licensed Madden NFL game – except for the players' names, for which players had to wait until the game's next year edition.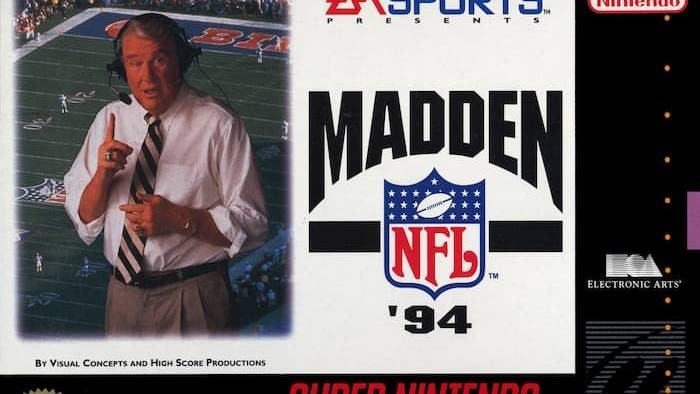 It came with several cool features that made the experience more enjoyable than ever – it introduced play-call and pass-catch modes, pause during punts and turnovers, as well as the field rotation during replays, which helped players to analyze their matches in a more detailed way. It was also the first game to feature the iconic slogan. EA Sports – it's in the Game.
Key features
The first officially licensed NFL game in the Madden NFL franchise
Addictive football experience
A full season with the inclusion of playoff and championship modes
Super Bowl teams available right off the bat
The Best Madden NFL Games of All Time
The first officially licensed Madden video games that focused on the National Football League appeared on the market in the early '90s. Since then, a new game from the series is released every year, each with updated squads and important gameplay changes, and the franchise is still going strong, despite being over two decades old.
You may be wondering how many Maddens are there. If we count every single game, including Maddens before NFL, as well as mobile and arcade Madden games, it would be a grand total of 40 games at the time of writing this article. Nothing indicates that the series will end any time soon, so chances are EA will double that number somewhere in the future, polishing new releases even more and giving players the most accurate American football experience possible. John Madden may be long-time retired, but he is still involved in the production of the game in the role of a consultant and the games graced with his name are going as strong as 20-30 years ago – almost like the GOAT himself, the legendary Tom Brady of (sadly formerly) the New England Patriots.
Check out some of the best Madden NFL games on our list above and start your football adventure now.