Minecraft is a unique title that has ascended the peaks of popularity and stayed there for many years. The voxel world has become the promised land for many players who like to vent their creativity. But what if you want to play the best Minecraft version today?
A lot has changed since the birth of this legendary gameplay. Some new editions evolved into something else. If you regularly play Minecraft – you probably already enjoy your favorite version of the game. But if you're considering buying it, you've probably already discovered you can choose between two versions: Minecraft Java Edition vs Windows 10. It's easy to get lost in all of this, especially since both editions are very similar. Each one, however, has its evident pros and cons that we will introduce in this guide. Welcome, and be sure to check out the differences between Minecraft Java and Windows 10 edition!
Minecraft Java vs. Windows 10 Version
General overview
Let's take a look at the history! Although the Java and Windows 10 editions are deceptively similar, they have some fundamental features by which we can tell them apart. You must know Minecraft Java Edition is the first version of the game ever. It was developed and designed purely for personal computers. You can play Minecraft Java edition on macOS, Linux, Windows 7, Windows 8, and Windows 10.
Windows 10 Version is an installation of Minecraft, based on Bedrock Edition – a version of the game developed a little later in the C programming language. It was created by Mojang Studios and Xbox Game Studios and designed for devices that support Windows 10, consoles, or mobile devices. As you can see, we can already see some differences between Minecraft Java and Windows 10 versions. But how does this translate into practice?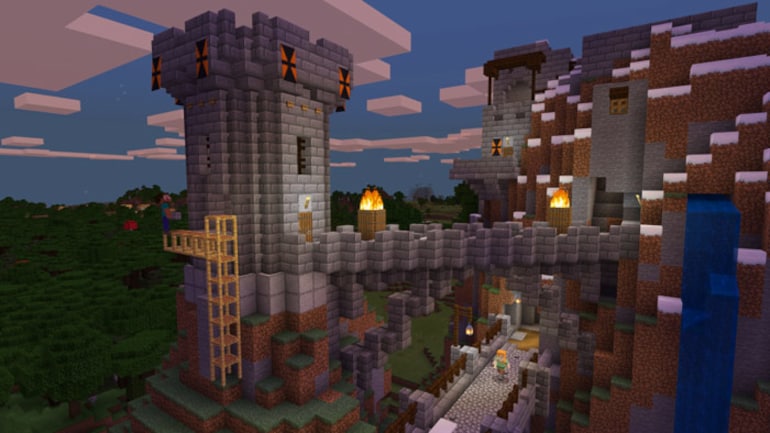 Graphics
Let's start with the basics. Many players worry that Minecraft in any version will not run on their computer at all. Over the years, the game has become very demanding in terms of system requirements and performance. And this is true – when it comes to Java Edition. It's a massive, detailed world that can take ages to load on weaker hardware. But Windows 10 version comes to the rescue! It is a title that has learned a lot from its predecessor's mistakes and offers gameplay optimized for each device. Yes, you may not experience moments of awe at the tiniest rays of the sun shimmering between the green leaves of the trees in this version. But, hey – it works!
Mods
Minecraft is a playground for mod designers who have been developing anything they can think of in the Java version for over ten years. Do you want more resources to mine? Or would you like to create a glorious world rich in new species of animals and fantastic creatures? These are the endless possibilities offered by mods! Except in Java Edition, you pay for the game once and get access to a massive library of free creations from the gaming community. However, in Windows 10 version, the developers decided to support mod designers by introducing an in-game store to buy any mod and install it in your gameplay. Yes, the basic mods are still available for free, but if you want to spice up your experience a bit – be sure to check out the additional content in the in-game store.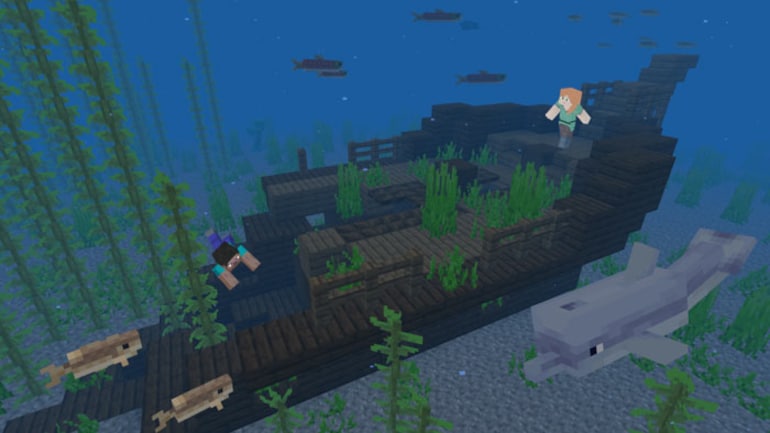 Servers
You can play Minecraft solo or in the company of other players in multiplayer mode. But the nature of the world in which you start your game depends entirely on the server you choose. Both versions host servers and they feature various types! There is a lot to choose from. But in this comparison, you will discover more content in the Minecraft Java Edition. It is due to the many years of this version's existence. Therefore players have had plenty of time to create an almost unlimited choice of worlds. In Windows 10 version, this category is constantly evolving, so you will certainly discover something for yourself in it as well. And can Minecraft Java play with Windows 10 version? Unfortunately, no. Users of these editions can play, inspire and have fun with other players only within their version.
Crossplay
Windows 10 version introduces a breakthrough feature in the history of Minecraft – crossplay. Here's the key difference that can decide which edition you choose. While Java is a classic PC experience full of details and mods, in the Windows 10 version, you have the opportunity to play with players from other platforms. Nothing prevents you from playing with Xbox or Android users using a PC. Meanwhile, Java allows only other PC users to play together. Crossplay is a real treat for fans of cooperation and competition!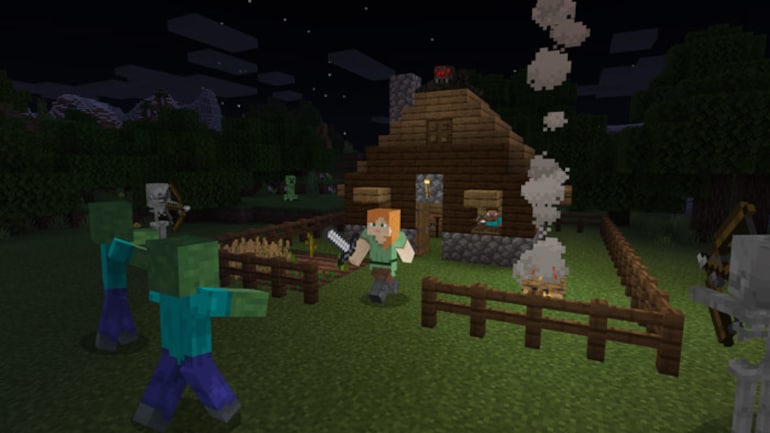 Updates
Although there are many rumors about both versions and their updates – the truth is only one. Mojang releases regular updates for Java and Windows 10 at the same time. So, if you are wondering if by purchasing one of these versions, you will lose access to the fresh content – don't worry. Whatever you decide, you'll always be up to date!
Controllers
It is another groundbreaking difference between Minecraft Java and Windows 10 versions. If you are a fan of managing the game with a controller – choose Minecraft for Windows 10. Minecraft Java supports keyboard and mouse support only. Meanwhile, Windows 10 version takes the gameplay to a new level, allowing players to control the keyboard, mouse, and controller! It is quite a fundamental difference, convincing console and controller users to buy the Windows 10 version.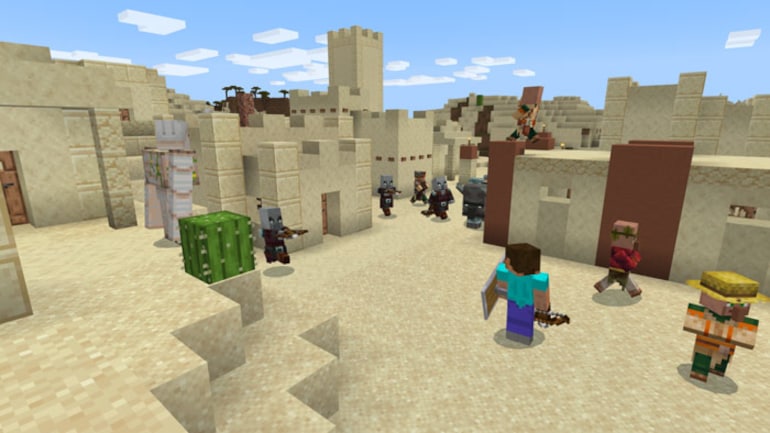 Which version should I buy?
With the guide for Minecraft PC vs Windows 10, your choice depends entirely on your expectations for the game and the time you plan to spend on it. If you are a casual player looking forward to a moment of chill and lazy building in Minecraft – choose Windows 10 version. It is a classic Minecraft experience that will run on any device and allow you to play with players on other platforms. If you are a console user – you have no choice. Minecraft Windows 10 is the only version available for consoles and mobile devices. And while the graphics aren't quite as good as Java at the moment, keep in mind that the content for this version is constantly growing and improving.
If you are a PC user, you are not interested in crossplay, and want to get the most out of Minecraft – the Java edition is just perfect for you. It is the base game with unlimited player-made content for endless building and playing possibilities. You will also experience much better graphics, lighting, and impressive details. Minecraft Java Edition is a video game for those who want to immerse themselves in the voxel world for many hours of satisfying gameplay.