There are many games coming out every month, so much so that it can be hard to keep track unless you're waiting for some specific title. Often only popularity is any hint to how fun a game actually is. Popularity is also important if you want to try your hand at multiplayer: having to wait for a lobby to fill is no fun.
To help you with narrowing down the list of games worth paying attention to, we've prepared a list of the most popular games sold on G2A. To make things sweeter, you can also often count on deals and promotions to make the prices of these products even lighter on the wallet.
| | Game | Release | Genre | Developer | Sale |
| --- | --- | --- | --- | --- | --- |
| | Elden Ring | 2022-02-25 | Action RPG | FromSoftware | 47% |
| | Minecraft Java Edition | 2013-11-19 | Action | Mojang | 30% |
| | Escape From Tarkov | 2017-07-27 | Shooter | Battlestate Games Ltd. | |
| | Monster Hunter Rise | 2022-01-12 | Action | CAPCOM CO., LTD. | 79% |
| | Marvel's Spider-Man Remastered | 2022-08-12 | Action-adventure | Insomniac Games | 58% |
| | No Man's Sky | 2016-08-12 | Action-adventure | Traveller's Tales | 62% |
| | FIFA 23 | 2022-09-30 | Sports | EA Canada | 68% |
| | Farming Simulator 22 | 2021-11-22 | simulation | Giants Software GmbH | 65% |
| | Lego Star Wars The Skywalker Saga | 2022-04-05 | Action-adventure | Traveller's Tales | 74% |
| | Tiny Tinas Wonderlands | 2022-03-25 | Action RPG, FPS | Gearbox Software | |
| | Destiny 2 The Witch Queen Deluxe Edition | 2022-02-22 | Action | Bungie | 60% |
| | Total War: WARHAMMER III | 2022-02-17 | Strategy | Creative Assembly | 59% |
| | Dying Light 2 | 2022-02-04 | Action | Techland | 65% |
| | Minecraft Java Edition | 2013-11-19 | Action | Mojang | 30% |
| | God Of War | 2022-01-14 | Action | Santa Monica Studio | 56% |
| | Resident Evil 8 Village | 2021-05-07 | Horror | CAPCOM CO., LTD. | 79% |
| | Cyberpunk 2077 | 2020-12-10 | Action RPG | CD PROJEKT RED | 56% |
| | Dying Light Platinum Edition | 2015-01-26 | Adventure | Techland | 92% |
| | Crusader Kings III Royal Edition | 2020-09-01 | Strategy | Paradox Development Studio | 37% |
| | No Mans Sky | 2016-08-12 | Adventure | Hello Games | 62% |
| | Hell Let Loose | 2019-06-06 | Indie | Black Matter Pty Ltd | 26% |
| | Risk Of Rain 2 | 2019-03-28 | Indie | Hopoo Games, LLC | 56% |
| | Horizon Zero Dawn | 2020-08-07 | Adventure | Guerrilla | 78% |
| | Mount Blade II Bannerlord | 2020-03-31 | RPG | TaleWorlds Entertainment | 46% |
| | Age Of Empires IV | 2021-10-28 | Strategy, Real-Time | Relic Entertainment | 71% |
Escape From Tarkov
| | |
| --- | --- |
| Release date: | 2017-07-27 |
| Genre: | Shooter |
| Developer: | Battlestate Games Ltd. |
Who knew that such a hardcore, grueling shooter can become so popular? And yet it became a best-seller. Escape from Tarkov is a punishing, demanding game. But that's what makes it so awesome!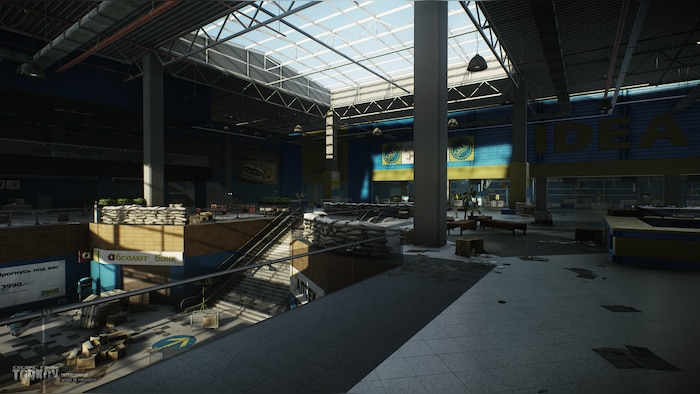 The title takes you to a fictional Norvinsk region. Two PMCs, USEC (United Security, using Western weaponry) and BEAR (Battle Encounter Assault Regiment, employing Russian firearms), battle for dominance there. You get to choose your side, of course. The game is based on raids, during which you scavenge for loot and fight enemy players and bots. Your ultimate goal is to reach the extraction point and get out of there. Various maps are available.
It's definitely not a Modern Warfare-style affair. In fact, it's more like the ARMA series and other hardcore simulators on the market. The HUD is minimalistic and it doesn't show you how much ammo you have left, you need to check your mags manually. The health system is also complex. Your limbs can become wounded and each injury needs to be treated with a specific type of meds. Even scavenging isn't instant: you need to wait a moment for your character to finish searching a body or a container. It's definitely not a game for everyone, but once you get the gist of it, you should be totally pleased with the degree of realism here and a very rewarding gameplay.
Key features
Realistic, hardcore military simulator-style gameplay
Various immersive scenarios blending PvE and PvP
A highly advanced weapon modification system that lets you build your dream gun
It's based on the Unity engine
Monster Hunter Rise
| | |
| --- | --- |
| Release date: | 2022-01-12 |
| Genre: | Action |
| Developer: | CAPCOM CO., LTD. |
To this very day there is no better kaiju hunting simulator than Monster Hunter. Rise, the latest addition to the series, continues this tradition and is a perfect game to grab if you feel like slaying some humongous monsters.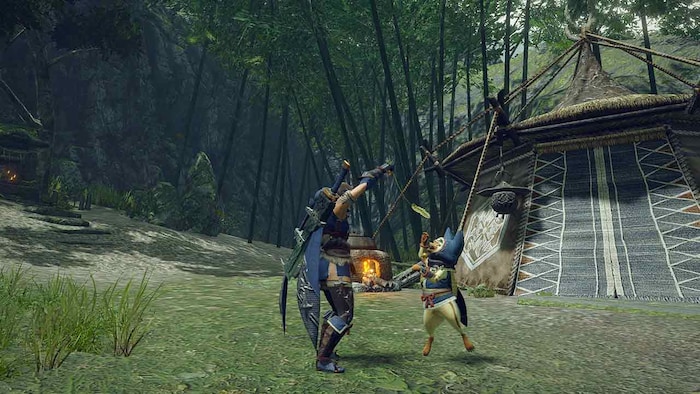 As usual, you are a Hunter tasked with, well, hunting down (or capturing) massive monsters. It's a very satisfying gameplay loop: slay a beast, use its remains to craft better weaponry that will help you kill more powerful beasts, slay a more powerful beast, rinse and repeat. The game features some new additions to the gameplay, though. The locations are more vertical in their nature and you can use a new too, the Wirebug, to traverse the environments faster and more efficiently.
There is also the Rampage mode where a small group of players defends a village from attacking monsters. It borrows heavily from the tower defense genre. You'll also be pleased to learn that the game has received an expansion, Sunbreak, which packs tons of fresh content and features. Whether solo or with other players, Monster Hunter is an amazingly enjoyable game. No wonder it's one of the best-sellers on our marketplace!
Key features
Hunting gargantuan monstrosities never gets old
The maps are more vertical this time
The new Rampage mode mixes the core gameplay mechanics with tower defense elements
The Sunbreak expansion continues the base storyline and introduces plenty of new features and content
FIFA 23
| | |
| --- | --- |
| Release date: | 2022-09-30 |
| Genre: | Sports |
| Developer: | EA Canada |
FIFA 23 is not only the thirtieth game in the series, but it's also the last one. The partnership between EA and FIFA finished, so this installment is something of a brand finale. As ever, it brings various improvements to the series. The star of the show is HyperMotion2, which used machine learning to model thousands of extra animations, making your footballers much more realistic.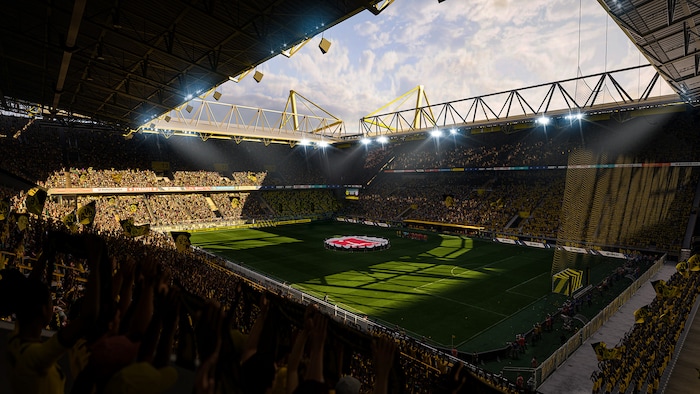 There's also a limited cross-play between multiple platforms, including PlayStation 5 and Nintendo Switch. For the first time, FIFA 23 also includes women's football teams. Of course, there are also updated squads and leagues, and all the other polishes, big and small, expected from a new FIFA release. If you crave an up-to-date football sim, you can't go wrong with FIFA 23.
Key features
As authentic as possible, thanks to cooperation with the FIFA
Animations improved thanks to machine learning powered by HyperMotion2
Features women's football teams
Crossplay lets you enjoy the game with friends from other platforms
Marvel's Spider-Man Remastered
| | |
| --- | --- |
| Release date: | 2022-08-12 |
| Genre: | Action-adventure |
| Developer: | Insomniac Games |
For many years Spider-Man video games had been hit-or-miss, but this one is a definitive hit. Marvels' Spider-Man from Insomniac Games is an excellent super-powered action game, with many familiar faces for long-standing webhead fans, and polished gameplay for everyone else. And now it not only has a remastered version for PS5, but also arrived on PC, leaving console exclusivity.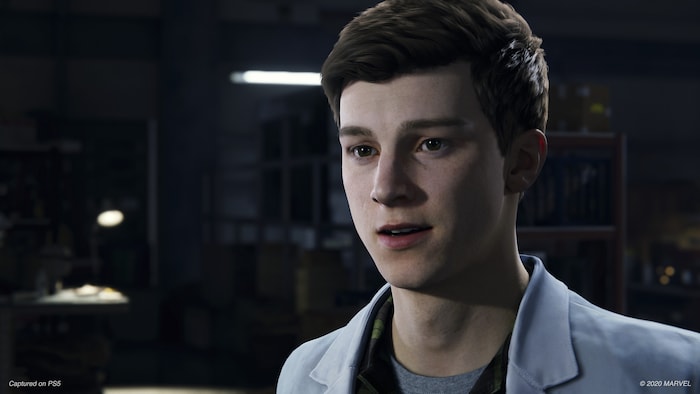 In a true Spider-Man fashion, much of the story is split between complex personal life of Peter Parker and punching out villains, and both sides of this are very well done. Spidey has many handy abilities he can combo for extra efficiency, and certain costumes discovered over the course of the game can add extra functionality.
Key features
The best Spider-Man game released to date
So good, in fact, that it got a Miles Morales-oriented spin-off!
Many costumes to find, many of which should make comic book fans very happy
Exciting, acrobatic, web-slinging combat
God of War
| | |
| --- | --- |
| Release date: | 2022-01-14 |
| Genre: | Action |
| Developer: | Santa Monica Studio |
The soft reboot of the God of War series changes a lot of things, and it paid off magnificently. Instead of rampaging through Greece and its myths and pantheons, Kratos now dwells in the far North, where Norse gods fight and feast. His burning anger was replaced with developing paternal instinct towards his son, Atreus, and the game has a much more somber, serious tone.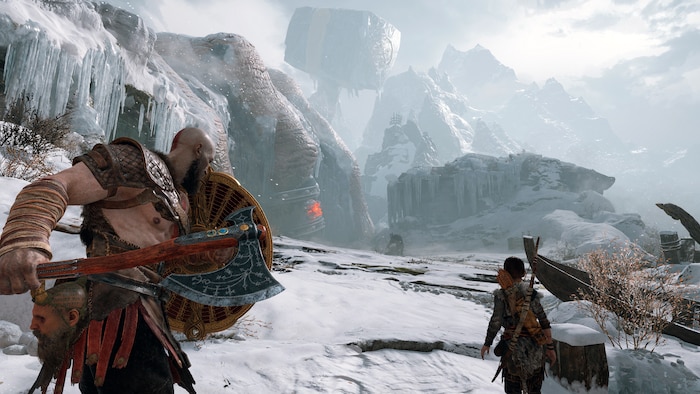 …without losing even a bit of the brutality from the action. It is a God of War game through and through. The new tone doesn't change the fact that if there's something Kratos is very good at, it's wrecking shop. And he'll do this a lot, as a Norse god Baldur has a bone to pick with him and Atreus, even though they want nothing more than to quietly complete the funeral of the boy's mother.
Key features
An excellent soft reboot of a beloved series
Exciting third-person action powered by a frozen axe and crunchy animations
The plot is a surprisingly engaging family drama with a lot of room for vicious violence
The sequel is coming very soon, so get ready for Ragnarök
GTA 5
| | |
| --- | --- |
| Release date: | 2015-04-14 |
| Genre: | Adventure |
| Developer: | Rockstar North |
One of the great hits in the history of gaming, Grand Theft Auto V is a testament to Rockstar Games' talent for making sprawling open world which can stay fresh no matter how much you spend in them. In GTA5 you follow three characters, retired thief Michael, young repo-man Franklin, and a multidisciplinary criminal Trevor, as they get dragged into a whole mess of debts and grudges.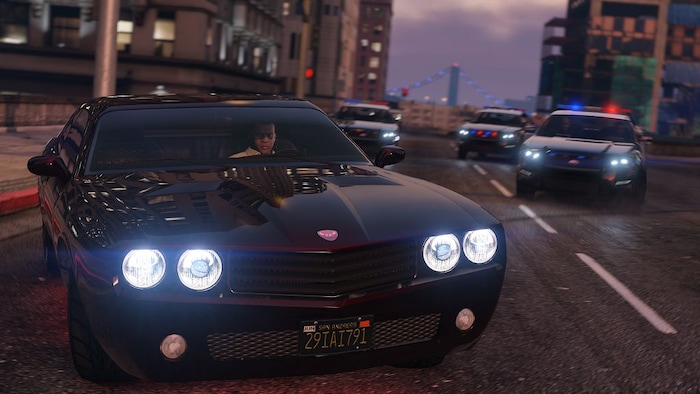 Each of them has his own life and abilities, and outside of scripted sequences, you can freely switch from one to change perspectives. Whether you main one, or play all of them equally, or anything in-between, you'll have a detailed, immersive Los Santos to explore – a massive metropolitan area filled with activities and secrets. And then there's the multiplayer option!
Key features
Three playable characters with unique abilities and playstyle aptitudes
A massive, richly detailed urban open world
Fantastic writing and an exciting, complex crime story
Several endings
Scorn
| | |
| --- | --- |
| Release date: | 2022-10-14 |
| Genre: | Adventure |
| Developer: | Ebb Software |
Have you ever wondered what it would be like to play a game inspired heavily by some seriously creepy works of art? Enter Scorn, a game which takes cues from the works of H.R. Giger and Zdzisław Beksiński to create a setting which is unsettling through its sheer aesthetics. And then you realize it's not just a creepy sightseeing tour, there are dangers lurking about, and you're very killable.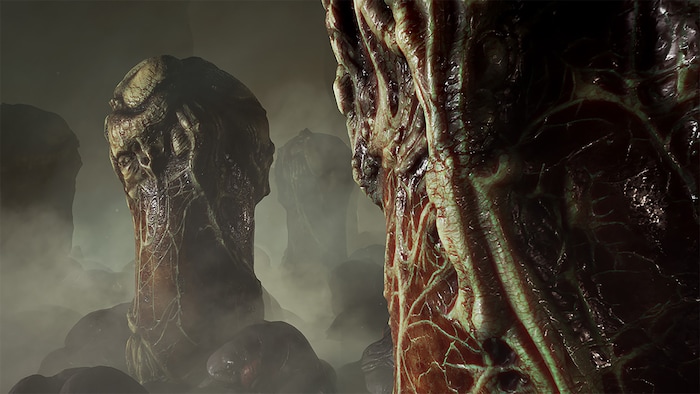 Scorn also takes great pains to make sure you're as immersed as possible without a VR headset. That means not only excellent graphics, but also what the creators call "full body awareness": no floating guns and telekinetically opening doors: you see your character's body interacting with the world in realistic ways… sometimes perhaps even TOO realistic.
Key features
Inspired by two of the best artists known for their creepy art
You're not just a floating camera: you have a full awareness of your character's body
Inventory management can save your skin…or make your life an even bigger nightmare
Complex, detailed world full of interconnected regions
Destiny 2: The Witch Queen
| | |
| --- | --- |
| Release date: | 2022-02-22 |
| Genre: | Shooter, RPG |
| Developer: | Bungie |
In the realm of MMO first-person shooters, Destiny 2 remains hard to dethrone. A great mix of fantastic gunplay, exciting superpowers, and a cool science-fiction vision of the future Solar system has a strong appeal. It's no wonder, then, that the game keeps receiving substantial updates and expansions, the latest of which was the Witch Queen, released in February 2022.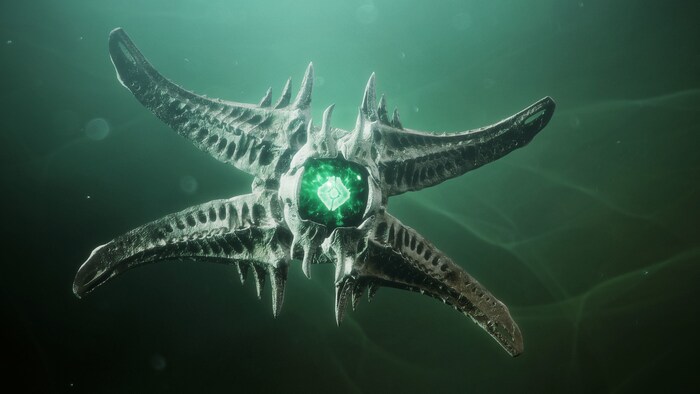 The expansion adds a ton of stuff to do, with new locations, new missions, and, obviously, more guns to earn and build your character around. Fans of raiding also have something new to master. There's much, much more, of course, but to list all the changes and features would take a separate article. To put it in the nutshell: buying The Witch Queen guarantees untold hours of fun.
Key features
A massive expansion to one of the best sci-fi shooters you could play right now
Tight gunplay, awesome guns
Interesting classes and powers
Tons of stuff to do even for Destiny 2 vets
Elden Ring
| | |
| --- | --- |
| Release date: | 2022-02-25 |
| Genre: | Action RPG |
| Developer: | FromSoftware |
The latest game from the creators of Dark Souls was released to great expectations and quickly proved people expected too little from it. Not only does it have the challenging combat studio FromSoftware is famous for, but it also turned out to be one of the finest modern open-world action RPGs. And to top of all off, it has fascinating, moody lore FromSoft fans love so much.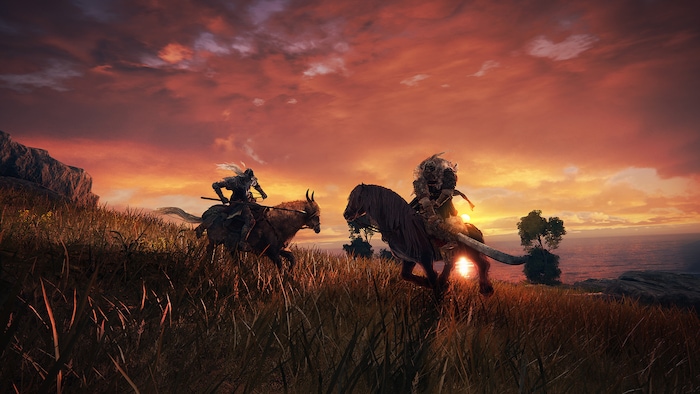 The Lands Between are beautiful, in the "melancholic dying world" kind of way, with incredible designs of architecture, bosses, and common foes alike. It is also hard as nails, but the open-world nature means you can avoid many enemies and grind a bit to be better equipped to deal with them in the future. Elden Ring is a must-play for fans of Soulsbourne games and open world action.
Key features
A large, tightly designed and detailed open world
Lore co-written by George R. R. Martin
Many weapons and tools to pick from, but perseverance is the most important one
Extensive visual and mechanical character customization