There is no joy like running a new system on a PC. This fresh beginning – just like an anticipated move to a new house. But even the most charming house will never work without the base equipment, just as the dream laptop will be useless without the best Windows apps.
Before starting all the fun, ensure your new Windows 10 is safe and highly functional. Think of it as preparing for an exciting journey – you wouldn't embark without the necessary gear. Even the simplest tasks can be impossible when your PC lacks a program for writing or viewing photos. And you should be able to protect them all with the best antivirus. Let this be your gate to the digital adventure!
Here's the list of the best must-have applications for your computer. Whether you want them all or prefer to use some alternatives, your PC will be safe and fully operational. So check out this proven software and choose the best apps as you step through the gate to your tech adventure.
Essential Toolkit for Windows 10
Charting Your Digital Journey with the Best Picks
| | App | Category | Description | Price |
| --- | --- | --- | --- | --- |
| 1 | Google Chrome | Browsers | A fast, secure, and versatile web browser. | Free |
| 2 | Mozilla Firefox | Browsers | Open-source browser known for its privacy features. | Free |
| 3 | Microsoft Office Pro 2019 | Office Suite | One-time purchase version of Microsoft's office suite. | $18.66 (-$455.37) |
| 4 | Microsoft Office Pro Plus 2021 | Office Suite | Another one-time purchase version of Microsoft's office suite. | $40.94 (-$540.83) |
| 5 | Adobe Photoshop Elements 2023 | Graphics | User-friendly photo editing software with powerful tools. | $74.48 (-$87.12) |
| 6 | CorelDRAW 2021 | Graphics | Vector graphics editor with a range of professional design tools. | $87.25 (-$295.21) |
| 7 | Photopea | Graphics | Online photo editing tool. | Free |
| 8 | Gimp | Graphics | Free open-source photo editing software. | Free |
| 9 | Discord | Communication | Gaming and community chat platform. | Free |
| 10 | VLC Media Player | Media Players | Versatile media player. | Free |
| 11 | Spotify | Media Players | Music streaming platform. | Free / Premium: $12.37 |
| 12 | Bitdefender Antivirus Plus | Media Players | Security & Privacy | $16.81 (-$15.45) |
| 13 | McAfee AntiVirus PC | Security & Privacy | Antivirus and security solutions. | $5.04 (-$38.04) |
| 14 | AVG Internet Security | Security & Privacy | Antivirus software with free and premium options. | $2.77 (-$18.77) |
| 15 | NordVPN VPN Service | VPN | VPN service with strong privacy features. | $28.79 (-$65.46) |
| 16 | Surfshark Starter VPN | VPN | Affordable VPN with good speed and security. | $43.95 (-$16.32) |
| 17 | CCleaner Professional | System Utilities | PC cleaning tool. | $5.69 (-$26.58) |
| 18 | 7-Zip | System Utilities | File archiver. | Free |
| 19 | Bitwarden | Password Management | Open-source password manager. | Free |
Browser
| | |
| --- | --- |
| | Short description |
| Google Chrome | Fast and user-friendly with extensive customization via extensions. |
| Mozilla Firefox | Open-source browser prized for its commitment to privacy and speed. |
| Microsoft Edge | Revamped browser from Microsoft, combining speed with integration. |
| Opera GX | Gaming-centric browser with unique features like CPU & RAM limiters. |
When starting from scratch, it's always best to download the browser first. It will give you reliable access to all information online and help install more applications for your PC.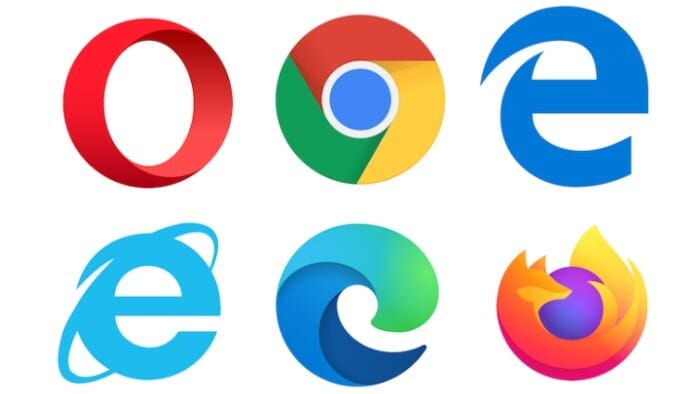 But best of all – browsers are free. However, they differ dramatically in speed and CPU usage. Fortunately, you don't have to use only the default Internet Explorer, which became famous as the slowest browser ever.
Choose from the best newer browsers like Google Chrome, Mozilla Firefox, Microsoft Edge, or Opera. One of these will surely fit your needs! After all, these are the most popular browsers for a reason.
Key features
Get Internet access whenever you want
Download the best programs and enjoy streaming services
Make everything easier online
Antivirus
| | |
| --- | --- |
| | Short description |
| AVG | Well-rounded antivirus with free and premium versions offering protection and tune-up. |
| Avast | Comprehensive security with intelligent threat-detection and added privacy features. |
| McAfee | Renowned for its all-in-one solutions, from device to identity and privacy protection. |
| Kaspersky | Known for its advanced threat protection and a strong focus on user privacy. |
Powerful antivirus software is an absolute must-have on the list of top applications for your new Windows 10. And to stay protected at all times, you'll find it among the latest G2A deals!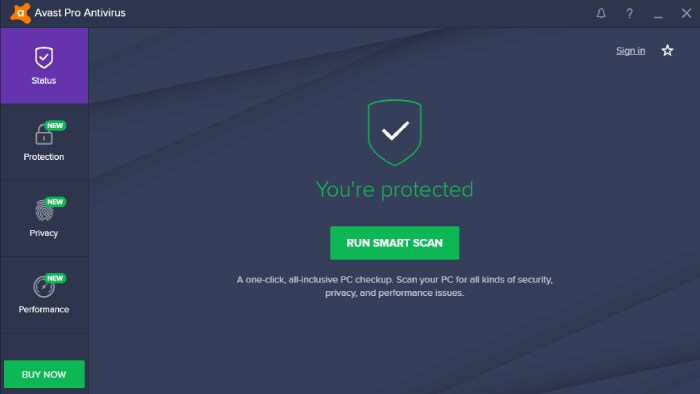 Antivirus is your computer's reliable protection, always running in the background. While you won't notice it's hard work, you will certainly see the difference, like complete no threats on your PC. In the era of increased activity of hackers and malicious software, it is the best way to use a computer in peace.
Choose the proven Avast cheaper for one year and discover intuitive tools to resist viruses. Or maybe you are looking for something different? Browse a wide range of antiviruses like Kaspersky, McAfee, or AVG to choose the perfect offer for you and your loved ones – always at the best price.
Key features
Protect your PC from threats and malware
Monitor online activity and block dangerous sites
Scan the system to detect any viruses
Internet Security
| | |
| --- | --- |
| | Short description |
| Avast Premium Security | Comprehensive protection against advanced threats with extra features for enhanced privacy. |
| Kaspersky Total Security | All-in-one security solution with advanced protection, privacy features, and parental control. |
| Bitdefender Total Security | Multi-device protection with advanced threat defense, performance optimization, and VPN. |
| AVG Internet Security | Enhanced protection against malware, phishing, and ransomware with added webcam and hacker shield. |
Some antivirus programs extend their work to reliable internet protection. In many Premium packages or dedicated sets, you can find a necessary service in times when we all use the Internet every day.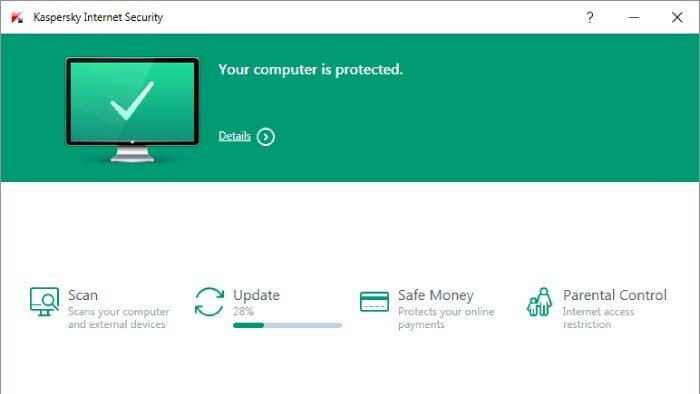 Malware isn't your only enemy. There are also internet scammers, hackers, spam, and data leaks. Simply visiting a website can be tragic for your computer – but it doesn't have to be.
With software like Avast Premium Security or Kaspersky Total Security, you can have antivirus and Internet Security – all in one! And if you want even more from your proven software, choose Norton360 Premium Cloud Storage or McAfee Total Protection Plus VPN.
Key features
Block malicious attacks from websites
Scan and delete dangerous spam
Browse the web safely without worrying about any threats
Office Suite
| | |
| --- | --- |
| | Short description |
| Microsoft Office Professional Plus 2021 | Latest version with advanced features, AI enhancements, and improved collaboration capabilities across all apps. |
| Microsoft Office Professional Plus 2019 | Offers modern visuals, new functions, and trusted productivity tools without needing a cloud connection. |
| LibreOffice | Powerful open-source office suite with tools comparable to Microsoft Office and supports various file formats. |
| WPS Office | Compact and versatile office suite with a tabbed interface, cloud support, and free & premium versions available. |
It is almost impossible to work on a PC without the famous office applications from Microsoft. These constantly improved tools make everything easy: challenging projects, school homework, or creating impressive presentations.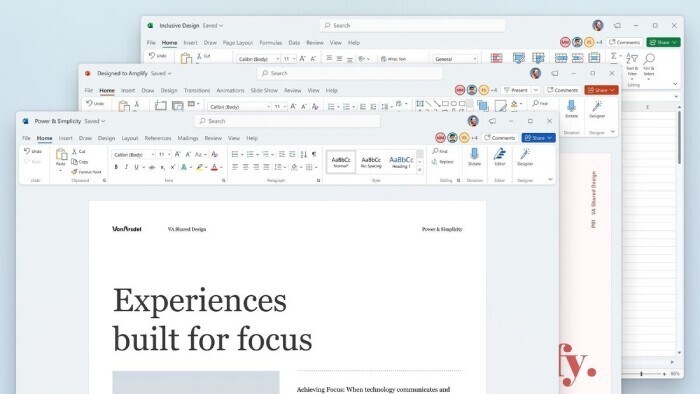 Depending on your personal needs, you can buy your dream version of Office Suite for Windows once or as a subscription. The latter option comes with frequent updates, so if you want to stay up to date, it will be just right. Each Office suite is a whole arsenal of the best programs for everyday tasks, including classics like Word, PowerPoint, and Excel. Each version comes in various variants tailored to the needs of specific users, so there is a lot to choose from for your Windows 10.
Key features
Enjoy flagship office applications from Microsoft
Buy a one-time license or choose a subscription
Pick from many versions tailored to the individual needs of users
[buy,]
Cleaner
| | |
| --- | --- |
| | Short description |
| CCleaner | A popular tool for removing unwanted files, fixing registry issues, and improving PC performance. |
| BleachBit | Open-source tool known for deep cleaning and wiping out unnecessary data to free up space. |
| Wise Disk Cleaner | Efficiently cleans up unwanted files, defrags disk, and provides advanced cleaning options for seasoned users. |
| Glary Utilities | Comprehensive suite with over 20 tools, including disk cleaner, registry repair, and performance optimizer. |
Until recently, cleaning a computer was a challenge, but now it's easy with programs designed specifically for this task. And you can enjoy the absence of unnecessary trash, random files, or chaos of background processes.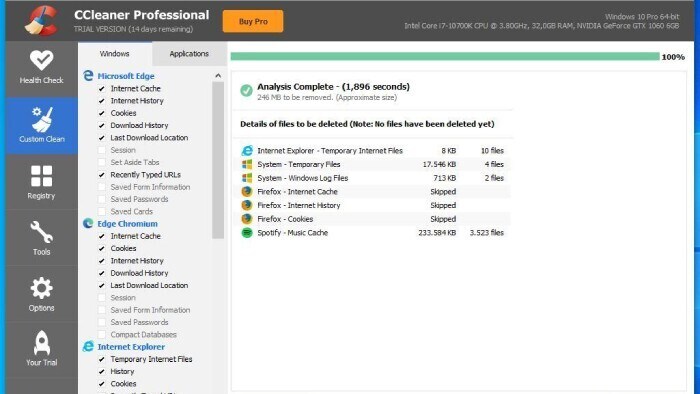 If you are looking for a simple and intuitive cleaning program, choose CCleaner. It is currently the most popular desktop software of this type in the world, ensuring the well-being of your PC.
The program is free, but you can also buy the Premium version, which, in addition to thorough cleaning, will protect your computer in real-time. You can delete unnecessary files, clear cookies, or even fix problems with one click.
Key features
Use a clear interface designed for intuitive operation
Decide when to clean selected areas
Use the free version or buy CCleaner Premium for even better protection
Gaming - Steam
| | |
| --- | --- |
| | Short description |
| Steam | Leading digital distribution platform with a vast game library, community features, and frequent sales. |
| Epic Games | Renowned for exclusive game titles, weekly free games, and a strong focus on developer-friendly terms. |
| GOG (Good Old Games) | Digital distribution platform known for DRM-free games, classic titles, and a player-centric approach. |
| Ubisoft | Ubisoft's own digital distribution service with exclusive titles, achievements, and Uplay rewards. |
Life is not just about work. And the new system is a perfect opportunity to test it for gaming, especially when Windows 10 is one of the best video game systems in recent years!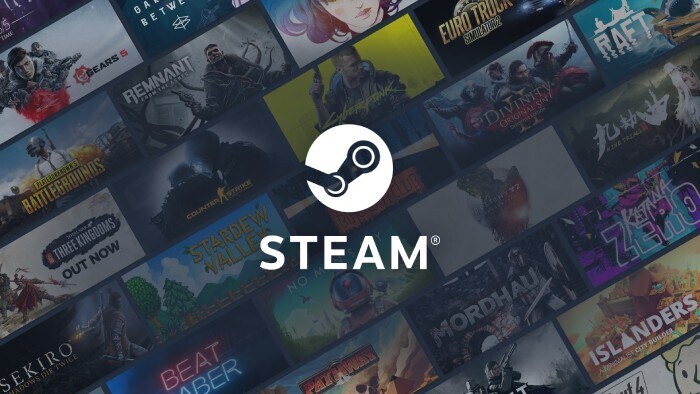 Steam is the most popular gaming platform. And no wonder, as the application from Valve is constantly evolving, encouraging safe and comfortable purchases. And more! On Steam, you can create your game library, invite friends, share content in the community, and earn valuable achievements.
It is the only platform that meets the expectations of players and serves as social media. If you want to become a part of something bigger and love to play, be sure to install Steam.
Bonus: We have some exciting deals on Steam games for you. Don't miss out!
Key features
Access a massive library of video games and DLCs
Buy your favorite titles fast and safely
Enjoy free time with your friends and have fun together in your dream games
Password Manager - Bitwarden
| | |
| --- | --- |
| | Short description |
| Bitwarden | Open-source password manager with end-to-end encryption, offering both free and premium versions. |
| KeePass | Free, open-source light-weight password manager with strong security features and customizable plugins. |
| LastPass | Cloud-based manager known for its ease of use, browser extensions, and ability to securely share credentials. |
The times of writing passwords on paper scraps are long gone. With more Internet threats, new data protection methods came to life.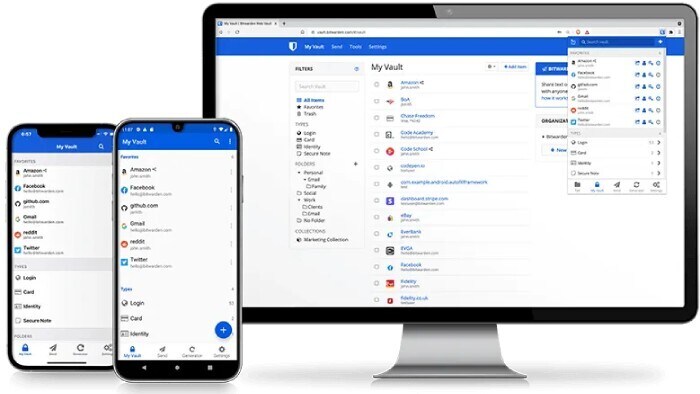 Bitwarden is an open-source password manager and safe for encrypted data. It is a fantastic help for organizing, remembering, and inventing new words for various accounts and web browsers. This free application is simply great security for passwords while being online.
You will set the processes that suit you best, like the safe locking time or the availability of specific passwords. And Bitwarden will suggest the most important passwords and save them with 100% certainty of protecting your data – on a PC or smartphone.
Key features
Enjoy a proven password manager
Change the program settings however you like
Set up security arrangements to be sure that your data is always safe
Image Editor - Photopea, Corel
| | |
| --- | --- |
| | Short description |
| CorelDRAW | A vector graphics editor known for its range of professional design tools and suite of related graphics software. |
| Photoshop | Adobe's industry-leading image editor, renowned for its vast toolset, layers, and advanced image manipulation. |
| Photopea | A web-based graphic design tool that's similar to Adobe Photoshop, supporting PSD, XCF, and Sketch formats. |
| GIMP | Free and open-source raster graphics editor that provides capabilities similar to Photoshop, with a customizable interface. |
You take pics, save them on your new PC – and then what? It is just the beginning of your great adventure with photo editing! Because now, everyone can edit photos on their own and create small — or large — pieces of art.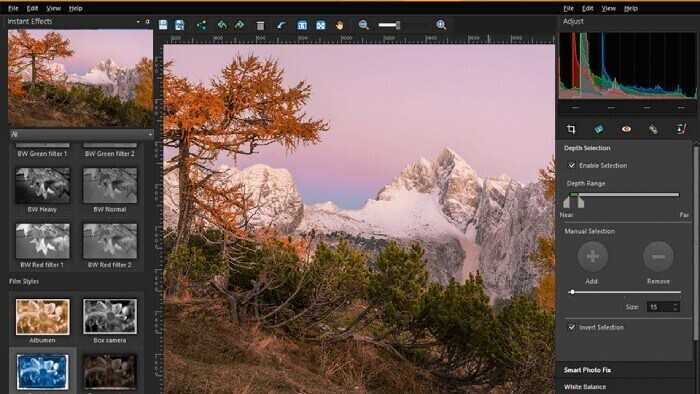 Image editors come to the rescue. You don't have to buy Photoshop right away to create something beautiful. Corel Paint Shop Pro is a fantastic alternative, equipped with all the advanced image manipulation tools. This application takes up very little space on your computer and gives you a free trial for 30 days.
You can add amazing special effects to your photos, apply filters, and implement any picture project. And the completely free version of the Photoshop-like image editor is Photopea. It's an incredibly convenient app, packed with perfectly identical tools and running online. So you don't have to overpay anymore and can start enjoying top-quality image editing right away!
Key features
Pick a cheaper Photoshop alternative
Edit photos like a pro and share them with your love
Discover new tools to implement each idea
Music Streaming
| | |
| --- | --- |
| | Short description |
| Spotify | Widely popular streaming platform with vast music libraries, curated playlists, and personalized listening experiences. |
| YouTube | The world's largest video platform that also serves as a major hub for music videos, live performances, and user-generated music content. |
| Tidal | Premium music service known for its high-fidelity sound quality, exclusive content, and artist-centric approach. |
Let's think of a pleasant addition – for work, study, and gaming! There is nothing like music, especially as it often helps to boost any thought process and enjoy the most challenging tasks.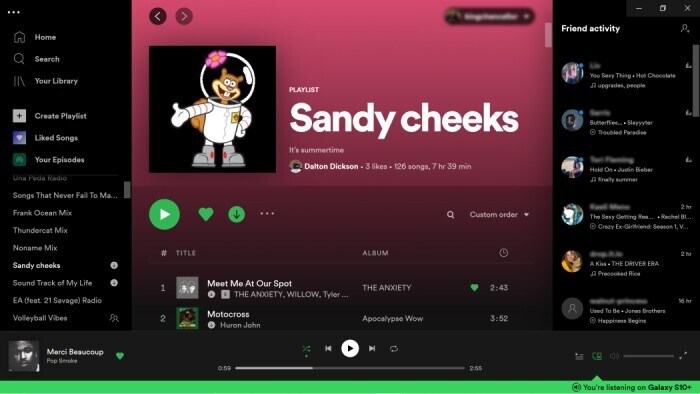 Among the streaming services with music, two own undisputed places on the podium – Tidal and Spotify. Although quite similar, each has something else to offer. Spotify is a popular music service you can have for free in the classic version with ads.
Create libraries and playlists and share them with the world! And the intuitive recommendation system will help you will find something perfect. Tidal is a paid service that guarantees a slightly higher sound quality.
In addition to an extensive library of your favorite songs, you will also find various recordings from concerts and unique music competitions for the most devoted fans. The choice is yours, and each of them will meet your expectations!
Key features
Browse the extensive library of songs, podcasts, and radio shows
Create your playlists and listen to them whenever you need
Listen for free with ads or buy the premium version
File Compression - 7-Zip
| | |
| --- | --- |
| | Short description |
| 7-Zip | Open-source file archiver known for its high compression ratio, supporting its own 7z format and other popular formats. |
| WinZip | Widely used software offering file compression, encryption, file sharing, and backup. |
| WinRAR | Versatile archiving tool that supports RAR and ZIP archives and can unpack numerous formats. Known for its resilience and efficiency. |
| PeaZip | Free file and archive manager, providing an unified portable GUI for many open source archiving tools like 7-Zip and FreeArc. |
Uploading large documents can be a thorn in the side. Many e-mail services have built-in file upload weight limits, so we often have to send them separately. But not necessarily!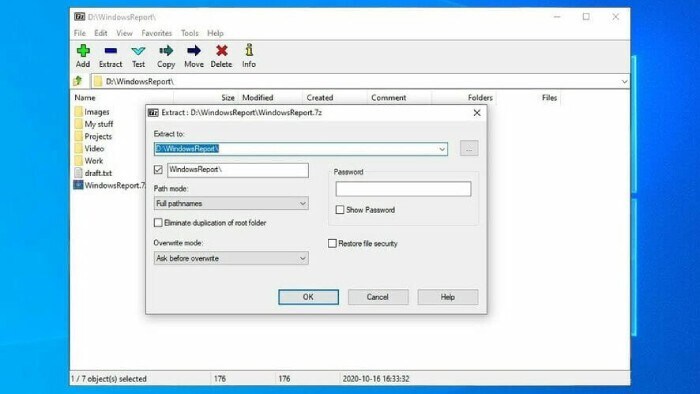 Although almost everyone uses WinRar, there is another file compression system on the market that can meet the expectations of people with newer systems like Windows 10. This program is 7-Zip – a free app that introduces a new format with a high compression ratio.
Equipped with a clean interface, it suits users used to older programs and uses little system resources. Working with it is faster, easier, and puts less strain on your computer!
Key features
Compress large files into the convenient 7Z format
Create archives, protect them with the password, and work with huge formats
Enjoy the low system requirements
Cloud Storage - Google Drive / Onedrive
| | |
| --- | --- |
| | Short description |
| Google Drive | Part of Google Workspace offering 15 GB of free storage, seamless integration with Google services, and collaborative tools. |
| OneDrive | Microsoft's cloud storage solution integrated with Windows 10 and Office 365, offering files on-demand and strong collaboration features. |
| Dropbox | A pioneer in cloud storage solutions with user-friendly sync features, shared folders, and support for third-party apps. |
| iCloud | Apple's cloud storage and computing service integrated into all Apple devices, offering backup, sync, and other functionalities. |
Online file storage has become the new security standard. Instead of flooding your computer drive with documents, you can send them to the cloud and continue your work.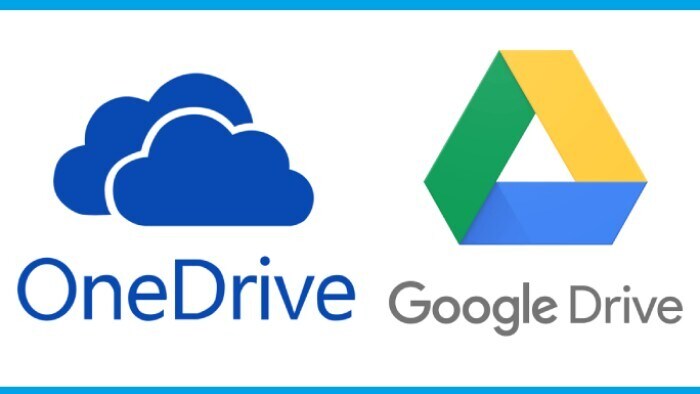 Google Drive and OneDrive are great cloud spaces for storing and editing files. To use their tools, create an e-mail account on their websites. OneDrive Basic is free and allows you to conveniently and securely store files in the cloud, but without access to office applications.
To fully enjoy its offer, you must purchase a subscription. However, Google Drive is an entirely free cloud space with 15 GB and immediate access to the entire suite of office applications. But these are only the basic versions – if you are looking for professional tools as part of these services, check out the business types created for the most demanding users.
Key features
Upload your files to the cloud and save space
Edit documents online and share them with other users
Go for the free version or subscribe for more benefits
VPN
| | |
| --- | --- |
| | Short description |
| NordVPN | Known for its advanced security features, large server network, and user-friendly apps. Double VPN and CyberSec are standout features. |
| Surfshark | Offers unlimited device connections, Whitelister, and CleanWeb features. It's praised for its affordability and performance. |
| HMA (HideMyAss) | Boasts a wide-reaching global server network and offers user-friendly apps. It has features like IP shuffle and kill switch. |
| ExpressVPN | Renowned for its fast speeds, robust security features, and vast server network. It's also known for its ability to bypass georestrictions. |
There is never too much security on the web. And when it comes to free browsing or watching your favorite series online, a VPN is the perfect answer.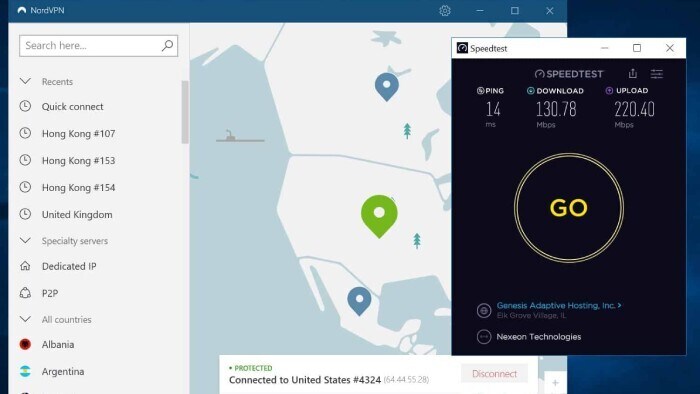 If you use Wi-Fi often, have limited access to content from the country, or dream about security – be sure to install a VPN.
It's a virtual private network that will hide your IP while blurring your past searches. It is the best way to become anonymous and secure, especially since VPN services often operate as a convenient plugin for the browser. Choose the best app like NordVPN, Surfshark, or ExpressVPN, and enjoy online privacy right away!
Key features
Browse without worrying about data leaks
Hide IP and surf the web
Access content from other countries
As you can see, setting up a new system on your laptop doesn't have to be tough. All you need to do is take care of a bit of safety, fun, and basic office applications to instantly start enjoying a functional laptop. And with a working antivirus and efficient Cleaner, you can continue searching for other dream software for your personal computer.
Make it easier for yourself and your loved ones, and enjoy your new Windows 10!