The Ninja Gaiden series is one of the most demanding video games from Team Ninja, combining elements of different genres with hack 'n' slash in the center. It is also full of various remakes and newer adaptations of older titles, which makes it challenging to choose the best one.
Wanna embark on your adventure with the Ninja Gaiden series but don't know where to start? That's understandable, as the original Ninja Gaiden can be played as the 2005 Xbox remake or as the PS3 remake of the 2007 remake. Sounds chaotic? Don't worry – in our comparison, you will discover all the differences between the two best remakes of this fantastic video game collection. It's time to decide the winner of the ultimate battle.
General overview
The Ninja Gaiden series had its origins in 1991. But it was the 2004 version that became the foundation for its further development. So much so that in the following years, the developers created its two remakes – Ninja Gaiden Black and Ninja Gaiden Sigma. They tell the story of a young warrior following a path of revenge and eliminating as many enemies as possible. Both also introduce brand-new gameplay features that make players love or hate them.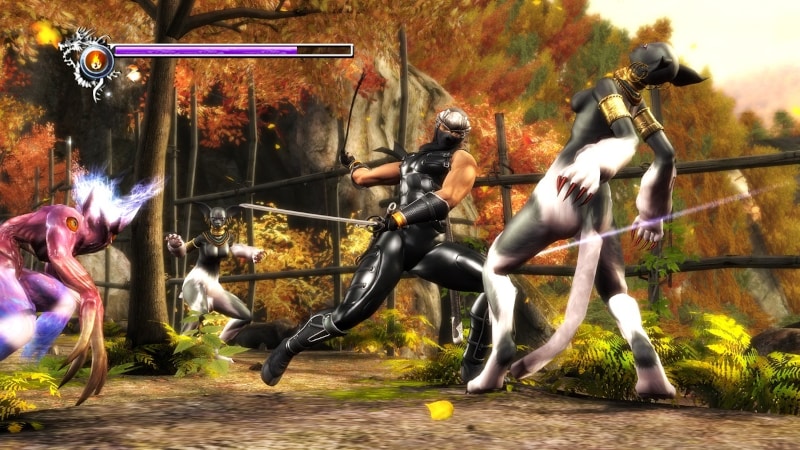 Differences
Since both games are remakes of the same title, can they really be that different? As it turns out – yes. The first fundamental difference is the graphics, which fare much better in Ninja Gaiden Sigma. Wielding the might of the PlayStation 3, Team Ninja introduced many audiovisual improvements, like enhanced shading, music, and smooth animations at a steady 60 FPS. This way, even today, this game does not feel as old as it is.
The other massive difference is the content itself. While the plot and mechanics work on a similar scheme in both versions, the details make them so unique. Ninja Gaiden Black is simply full of great content. There are more cutscenes, two difficulty levels, and two exclusive suits unincluded in NGS. You can also unlock the original arcade game from the 80s and get content from the Hurricane Pack DLC.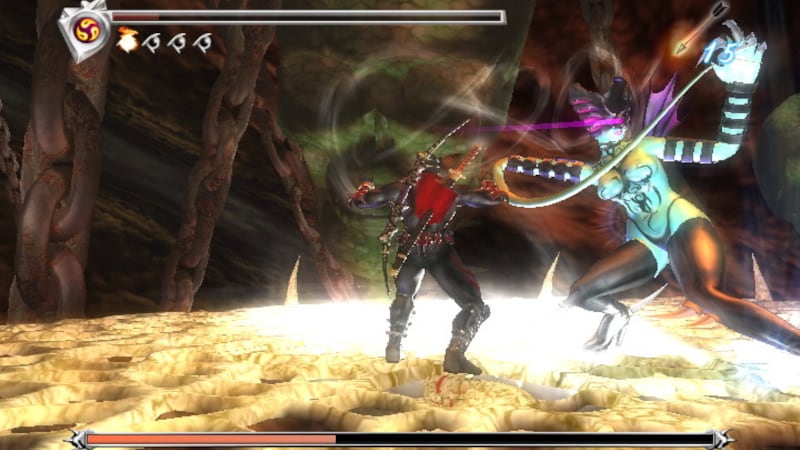 Ninja Gaiden Sigma introduces additional chapters with a new playable character – Rachel. There's a Mission Mode for thrilling arena fights, and the animations of dying enemies are much more realistic than in NGB. The title features two new weapon types and an overall lower difficulty level with intuitive controls in combat. But as players on Reddit claim, there is something wrong with this title. It's beautiful and immersive, but it feels rushed and doesn't charm with as much detail about the world and characters as Ninja Gaiden Black. And there are fewer puzzles that fans of this series have loved since the first installation.
Which is the best version of Ninja Gaiden?
Regarding the reviews of hardcore fans on Reddit, Ninja Gaiden Black fares much better. It contains more puzzles, details, mysteries, and extra content. This part is a perfect remake of its predecessor that just feels right. But if you're new to the series and just looking for a spectacular action game with epic graphics and intuitive controls – pick Ninja Gaiden Sigma. It's ideal for those who don't intend to stick with the series for long and are looking for fantastic gameplay based on previous installations. But know that Ninja Gaiden Black and Ninja Gaiden Sigma are two unique experiences for fans of hack'n'slash titles from Team Ninja – so why not both?