Crime is bad. Crime is illegal. Crime does no good. Yet somehow people are drawn by things that are considered forbidden, and while most of them are able to restrain themselves from taking part in illegal activities, others choose to live a criminal life and sooner or later they end up in prison.
Thankfully, we're living in a time of great opportunities, and thanks to certain video games you can experience how it is to do dicey business with the most influential gangs and mafia families without risking your own life.
Take a look at our list of games that depict organized crime most realistically.
GTA V
| | |
| --- | --- |
| Release date: | 2015-04-14 |
| Genre: | Adventure |
| Developer: | Rockstar North |
When speaking of games that focus on crimes, the Grand Theft Auto is probably the first title that comes to mind of many players around the world, and the fifth installment of the series does an excellent job in depicting different types of criminal activities.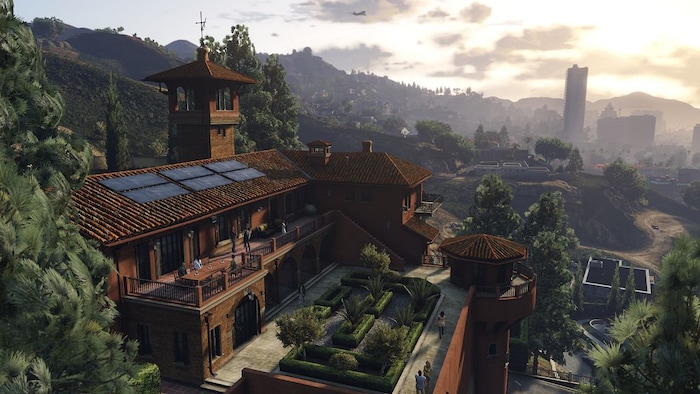 While it puts emphasis on grand heists awaiting players in both single-player campaign and online multiplayer and requires careful planning and perfect execution in order to succeed, it also allows players to participate in a wide array of lesser crimes.
The GTA series is best known for the amount of freedom players are given, and this freedom translates to being able to walk around the city and beat other people for no apparent reason or steal their car if you feel like it. It might even seem like the game encourages such activities, considering how easy it is to escape the police.
Key features
Complex single-player story with tons of charismatic characters
Huge explorable open world environment
Exciting and constantly updated multiplayer mode
GTA III
| | |
| --- | --- |
| Release date: | 2002-05-21 |
| Genre: | Adventure |
| Developer: | Rockstar Games |
While we're at Grand Theft Auto, let's not forget the third part of the franchise, which also happened to be the first GTA game to take place in a 3D environment, marking an important milestone in the development of the entire series.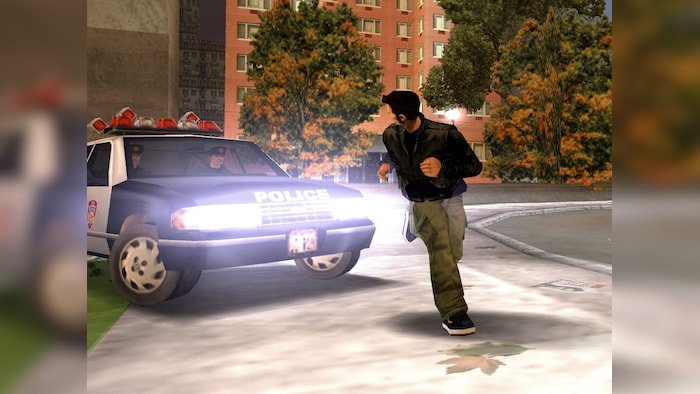 You will play as Claude and as the story unfolds, you will meet various characters, including the most influential figures in the fictional Liberty City – Leone Mafia family, Colombian Cartel, and Yakuza. Completing tasks for dangerous people will be easier with the wide collection of weapons you will have at your disposal – from a simple pistol to assault rifles and grenades. It's also possible to drive virtually any car you see if you manage to steal it and escape the police
Key features
Open world environment
An addictive story involving a fictional Leone Mafia family, Colombian Cartel, and Yakuza
A wide array of available firearms, including explosives
GTA San Andreas
| | |
| --- | --- |
| Release date: | 2005-06-06 |
| Genre: | Action & Shooter |
| Developer: | Rockstar Games |
It would be boring to fill the entire list with only GTA titles, so we promise it's the last one – but it deserves its own place here and simply can't be ignored.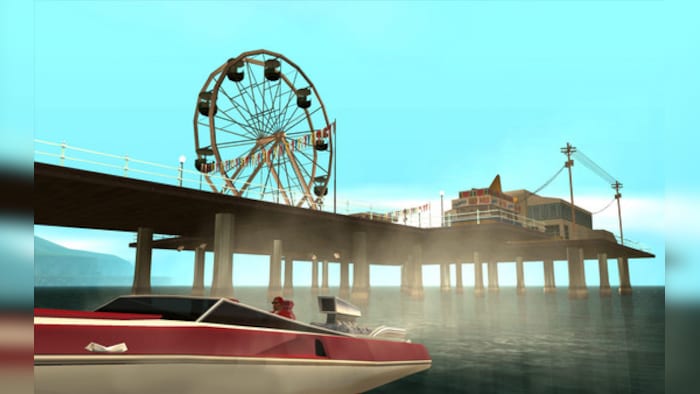 San Andres focuses on the rivalry between four different street gangs – Groove Street Families, Ballas, Varrios Los Aztecas, and Los Santos Vagos – but as the story unfolds, it becomes clear, that there are bigger and more influential criminal organizations out there, forcing you to later work with Chinese San Fierro Triads and even the mafia. If that wasn't enough, you will also need to deal with corrupted police officers.
The game has a huge open world environment you can freely roam. Beware, though, as some areas are restricted and entering them will cause the police and army to start chasing you.
Key features
A big explorable open world full of side activities
Role-playing elements – make your character stronger and more efficient with various weapons
Huge collection of songs available to listen on the multitude of radio stations
Mafia II
| | |
| --- | --- |
| Release date: | 2020-05-19 |
| Genre: | Action |
| Developer: | Hangar 13 |
Mafia truly lives up to its name – this is probably the best and most accurate mafia-related experience you can find on the market. It perfectly depicts how mafia works, to some degree, of course – as it is shown in movies and books.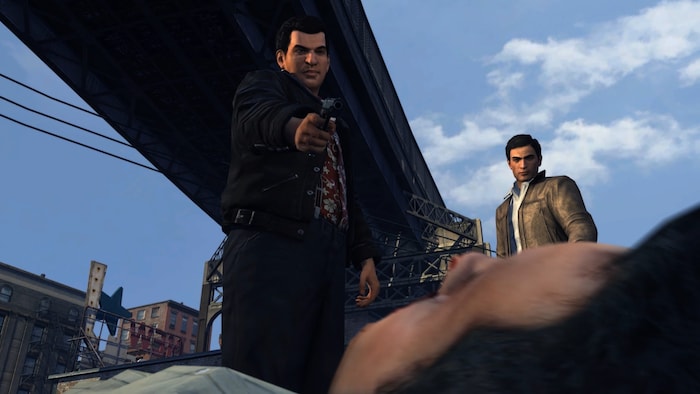 Now you can join the most influential criminal organizations and see yourself how it is to serve a mafia boss. The game takes place in the mid-1940s and starts simple but gets complicated quickly – as a war veteran who came back home you find out that your late father borrowed two thousand dollars and now it's up to you to pay the debt. You need to act quickly, as the loan shark is not willing to wait any longer, forcing you to work for the mafia in the hope to get rich quick.
The second installment of the series features three different mafia families, but the crime doesn't stop there, as there's also the Chinese Triad and the Irish Mob present, as well as several less-influential but still dangerous street gangs.
Key features
Excellent depiction of the mafia underworld
Thrilling gunfights requiring the use of cover
Top-notch presentation and high attention to details
Mafia III
| | |
| --- | --- |
| Release date: | 2020-05-19 |
| Genre: | Action |
| Developer: | Hangar 13 |
The third installment of the Mafia series also deserves a mention on the list, as it enhances and builds upon certain mechanics and elements seen in the previous games while preserving the ones that worked flawlessly and didn't need to be changed.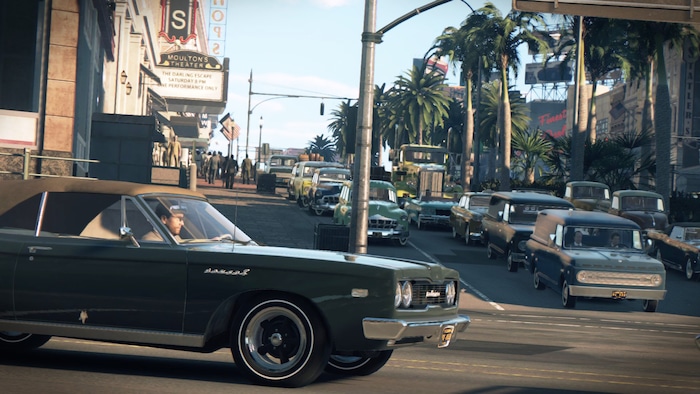 Once again you will have the opportunity to experience thug life doing dirty work for a mafia boss. This time the game takes place in the late 60s and focuses on the Marcano Mafia family, but as in the previous game, there are also other, smaller criminal organizations present, such as the Irish Mob and Haitian criminal lords.
Although the gameplay revolves around gunplay, it also allows you to take a more subtle approach and utilize stealth tactics throughout the entire mission to avoid being detected by the enemies and take them by surprise.
Key features
A huge city divided into several neighborhoods specializing in different types of crimes
Possibility to complete missions by using stealth tactics
Highly customizable vehicles
Saint's Row: The Third
| | |
| --- | --- |
| Release date: | 2021-05-22 |
| Genre: | Action |
| Developer: | Volition |
Now a little break from the realistic approach – Saint's Row aspires to mimic the GTA series, but in its own unique and often a goofy way, putting much greater emphasis on the amount of presented humor.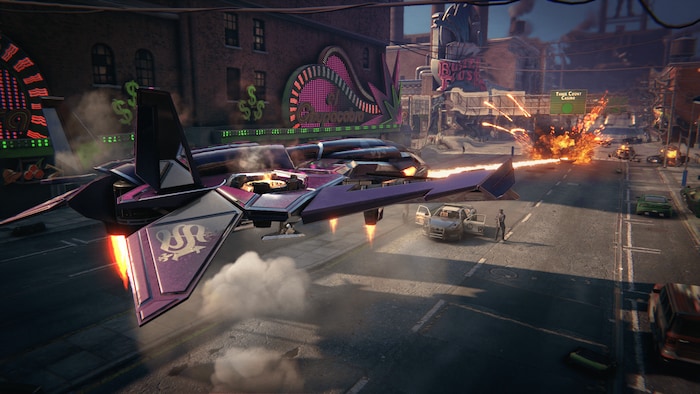 Although the game has some serious moments, it's hard to take seriously a game, where you can run naked and use a giant purple dildo as your main melee weapon. The story takes place five years after the events from the previous game and features a lot of returning characters, so it would be a good idea to play the previous games before jumping into The Third if you want to avoid missing possible references.
The title is focused on the Syndicate, a criminal organization that consists of three different gangs – the Morningstar, the wrestler-based Luchadores, and the cyber-goth hackers called Deckers.
Key features
Huge open world city filled with collectibles and side missions
Intense, fast-paced action
Tons of upgrades to make your character more efficient
Sleeping Dogs
| | |
| --- | --- |
| Release date: | 2014-10-08 |
| Genre: | Adventure |
| Developer: | Feral Interactive (Mac) |
If you are a fan of Chinese action, then you'll be in for a treat with Sleeping Dogs. The game takes place in contemporary Hong Kong and gives you the opportunity to become, for once, the good guy.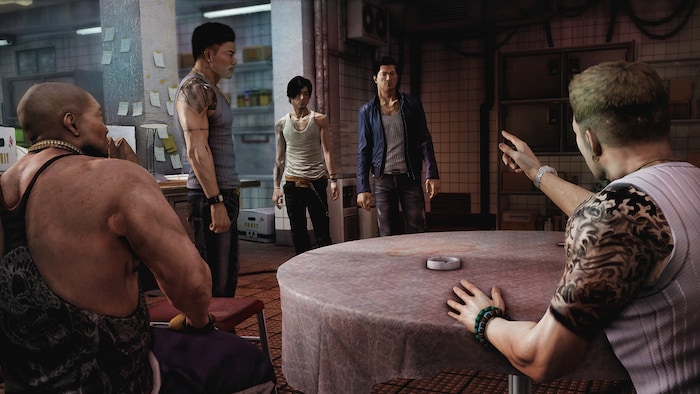 As a Chinese-American police officer, Wei Shen, you'll be tasked with infiltrating Sun On Yee, a triad organization based on the real one, called Sun Yee On. As you play you will be able to upgrade your character – upgrades are mainly split between Triads and Cop abilities and let your character improve his shooting accuracy or learn new moves. It's worth mentioning, that if you ever become tired of chasing the baddies, you can take a break and relax by doing some side activities, such as karaoke singing, racing, or betting on cockfights.
Key features
Open world environment full of hidden collectibles
Tons of character upgrades to make the protagonist more efficient at fighting with criminals
Side activities, such as racing and cockfight betting
Max Payne
| | |
| --- | --- |
| Release date: | 2001-07-25 |
| Genre: | Adventure |
| Developer: | Remedy Entertainment |
Max Payne was released back in 2001, but it's still worth putting on the list. Despite being quite old and having outdated graphics, it remains a highly-playable title and can still be the source of enjoyment for many hours to come.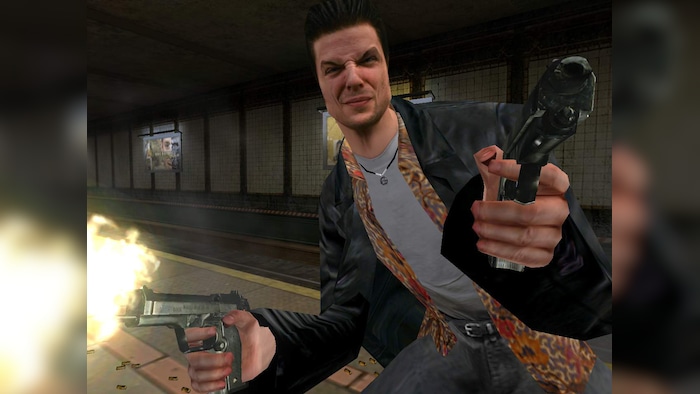 The game is best known in the gaming community for its bullet-time – a type of slow-motion that allows you to avoid bullets shot by enemies and make spectacular kills by jumping to the side and shoot your own gun at the baddies.
The story focuses on solving the case of the brutal murder of the protagonist's wife and daughter by drug addicts who were influenced by the new Valkyr drug. As the story unfolds you will encounter dangerous Punchinello Mafia family – as it turns out, it is the mafia that is responsible for trafficking the Valkyr. If Max wants to get his revenge, he will need to face the mafia itself.
Key features
Bullet time that allows the character to dodge bullets in slow-motion
Monologue-driven narrative
Intriguing story and fast-paced action
Max Payne 2: The Fall of Max Payne
| | |
| --- | --- |
| Release date: | 2003-10-14 |
| Genre: | Adventure |
| Developer: | Remedy Entertainment |
The second installment of the Max Payne franchise did an excellent job at improving the parts that were considered the first game's weaker points. Once again you will be able to control detective Max, this time trying to resolve a conspiracy, starting with an investigation of a warehouse gunfight.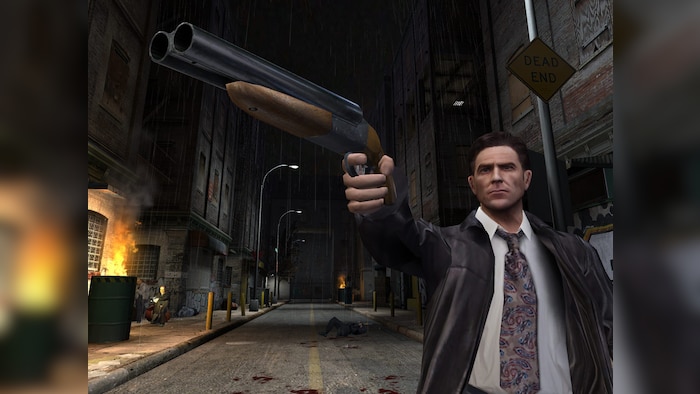 Interestingly enough, in a few levels, you will be able to control Mona Sax, a mysterious femme fatale who was presumed dead. The game didn't drop its most recognizable gameplay mechanics such as the bullet time, allowing you to shoot and dodge bullets in slow-motion. There were some important improvements, however, including combat enhancements, letting your character wield a secondary weapon or use the pistol as a blunt tool.
Key features
Return of bullet time
Self-adjusting difficulty level
Additional challenge modes unlocked after beating the game
Yakuza 0
| | |
| --- | --- |
| Release date: | 2018-08-01 |
| Genre: | Adventure |
| Developer: | SEGA |
If you wish to discover the world of Japanese crime, then you can't go wrong with Yakuza 0, the sixth entry in the Yakuza franchise. The game is set between 1989 and 1990 and takes place in certain areas of Tokio and Osaka.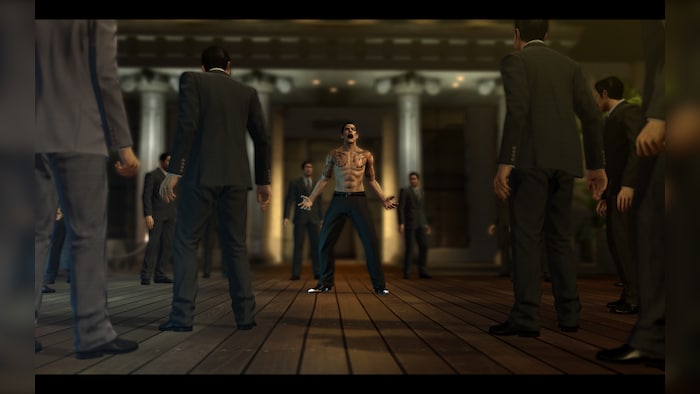 As the series' protagonist, Kazuma Kiryu, you will find yourself in the middle of a conflict between all of the dark organizations of Japan, allowing you to personally experience how the underworld works. The game features an open world environment and besides the main missions offers a lot of minigames and activities you can participate in. For example, you can try your hand at some old arcade games, fishing, bowling, gambling, female wrestling, and much more.
Key features
Open world environment
Complex and addictive story
A lot of entertaining side activities
Watch Dogs
| | |
| --- | --- |
| Release date: | 2014 |
| Genre: | Ubisoft Montreal |
| Developer: | Action-adventure |
This is an interesting and unique one because you are given not only your standard set of weapons, such as pistols or rifles, to deal with your enemies, but also a smartphone that can be used to hack and infiltrate nearby electronics.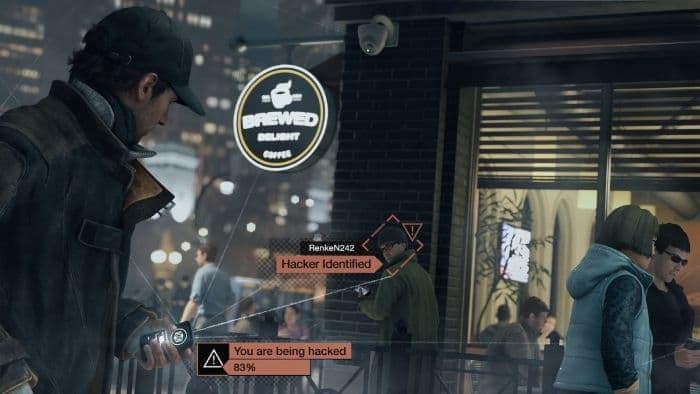 You can, for example, hack traffic lights to control the traffic or take over surveillance cameras to get a better view of the nearby area. The game is set in modern times and takes place in Chicago. The plot revolves around the events that followed the electronic bank heist conducted by the protagonist, Aiden Pearce.
Key features
Hacking-oriented game with the possibility to hack traffic lights, security systems, and even pedestrian smartphones
Open world environment with day and night cycle
Suitable for different playstyles – both lethal and non-lethal approaches are possible
Watch Dogs 2
| | |
| --- | --- |
| Release date: | 2016-11-29 |
| Genre: | Adventure |
| Developer: | Ubisoft |
The second Watch Dogs game builds upon its predecessor and further improves the gameplay. Among the elements that were improved, we can mention the driving mechanics and hacking, with the latter being developed in close cooperation with real hackers.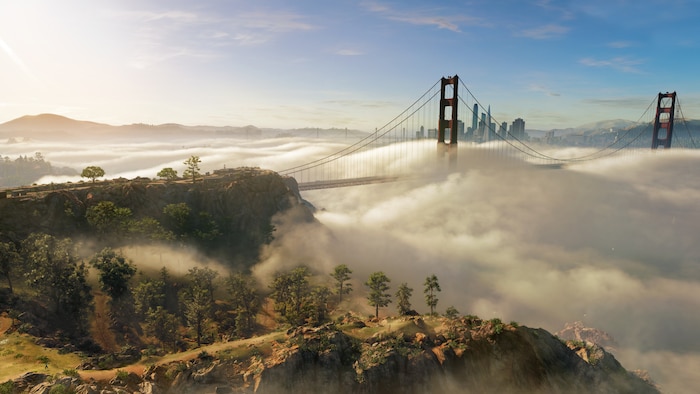 This time you will control Marcus who works with DedSec organization in order to take down ctOS – city's surveillance system. Marcus can parkour around the city and has more advanced equipment at his disposal, including a quadcopter and remote-controlled car.
Key features
Open world environment, twice as large as the playable area from the first game
Multiple ways to complete missions
Seamless cooperative multiplayer mode
Hitman
| | |
| --- | --- |
| Release date: | 2016-03-11 |
| Genre: | Stealth |
| Developer: | IO Interactive |
The career of a professional contract killer is not an easy one, and thanks to the Hitman title from 2016 you can experience it yourself.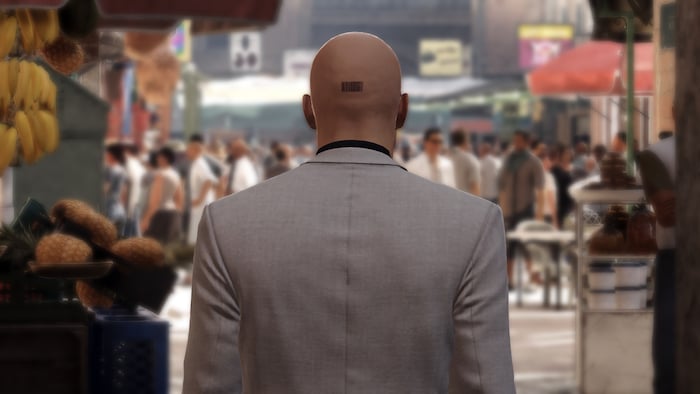 As a genetically-enhanced Agent 47, the protagonist of the entire Hitman franchise, you will be tasked with traveling the world and neutralizing selected individuals as stealthy as possible. This can be achieved with the use of long-range sniper rifles or a garrote, for example. To get closer to your target you will often find yourself in need of stunning other characters and stealing their uniforms to access restricted areas without raising suspicion.
Key features
Episodic gameplay format
Highly-focused on a stealth approach
5-star mission rating system with unlockables, including new gadgets, weapons, and starting locations
Red Dead Redemption 2
| | |
| --- | --- |
| Release date: | 2019-11-05 |
| Genre: | Adventure |
| Developer: | Rockstar Games |
When speaking of organized crime games, one can't forget about Red Dead Redemption 2, the game that was developed by the fathers of the GTA series.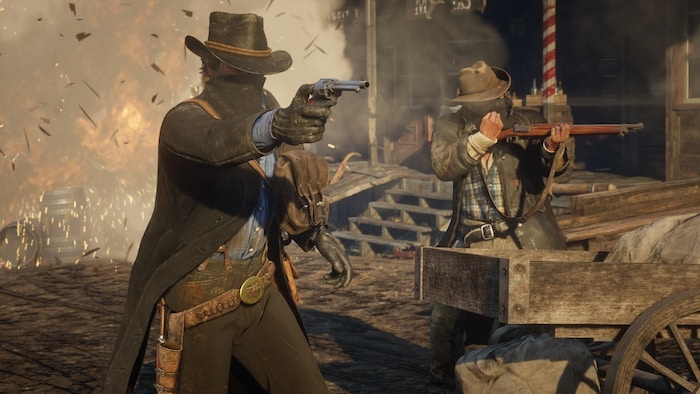 As an outlaw, Arthur Morgan, you will be able to explore the western-themed vast open world environment and complete various tasks and missions, while making important moral decisions that affect your Honor. The game includes some role-playing mechanics, such as the possibility to lose or gain weight, with both states affecting player's stats. Eating and sleeping, as well as wearing warm clothes during cooler periods, is required to keep the character's health in good shape.
Key features
Explorable open world environment full of collectibles
Honor system that influences the story according to your moral choices
Accurate and realistic western-themed setting
Summary
Video games are great in that they allow us to do things we couldn't otherwise do. Things that are for some reason out of our reach or are too risky for us to even want to try, such as playing football on a world-league level or fighting in a war. One of such things could also be dealing with the criminal underworld as either one of the lawbreakers or the good guy tasked with neutralizing the baddies. There are many different games on the market, making it entirely possible to pick your preferred side in a never-ending conflict between criminals and law enforcers.
As hard it could be for some of us to admit, the truth is we are often attracted by the crime and some of us could want to try it ourselves in a safe environment or at least take a peek at how the crime world works. We are not to judge the others, but it's the first conclusion that comes to mind when we consider how big of a success was the entire Grand Theft Auto franchise or the Mafia series. And it's not an entirely bad thing – it's much better to do crime in games than in real life, right? Let's just hope that all the crime will stay where it belongs – inside games.