Overwatch, released in 2016, is the first multiplayer FPS game in Blizzard Entertainment's portfolio – a studio known for games like Diablo, Warcraft, and Starcraft. This title quickly attracted thousands of players and gained great recognition. Seven years later, it received a sequel titled Overwatch 2.
How do both titles compare in terms of story, gameplay, graphics, and hardware requirements? It's time for a little Overwatch versus Overwatch 2 comparison!
In the rest of the article, we'll use the labels "1" for Overwatch and "2" for its sequel to present all the differences clearly.
Story
First, the question – how is it even possible for a multiplayer FPS to have a story? Blizzard decided to go a step further than other competing studios and offered its fans a full background of the Overwatch group and the world. For this purpose, numerous comics, stories, and animated films were created.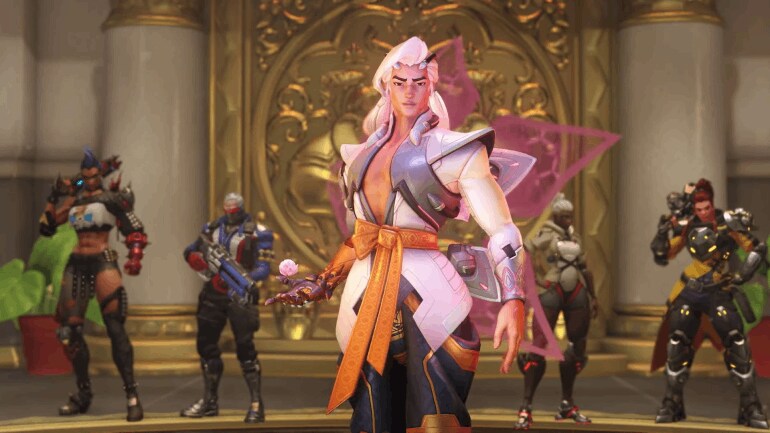 The universe of the games is set in a futuristic reality, full of chaos caused by the Omnic Crisis (a war between humans and robots). The eponymous Overwatch is an organization formed from an elite strike team that put the end to the war. In the first part of the game, we learn that the Overwatch organization is falling apart, and conflicts are growing inside it. However, the world still needs heroes…
In Overwatch 2, we will still be able to follow the stories of the heroes from the previous instalment (as well as several new characters). The story will continue plots known from the first part, enriched with all the stories that appeared between the releases of both game parts. The story told in "2" is set a year after the events of the animated film "Recall" and focuses on the second Omnic uprising and the attempt to determine who is behind it.
Gameplay
Overwatch is a multiplayer FPS game series that focuses on dynamic online clashes between players (PvP). Fundamentally, both of these parts do not differ much in terms of gameplay, but in "2", the creators introduced many novelties and improvements compared to the first part.
The first of the major changes is the shift to a free-to-play mode. "1" was a paid game that could be bought on a disc or in a digital version, while "2" is available for free from the very beginning. This contributed to a significant increase in the number of players even in the beta version.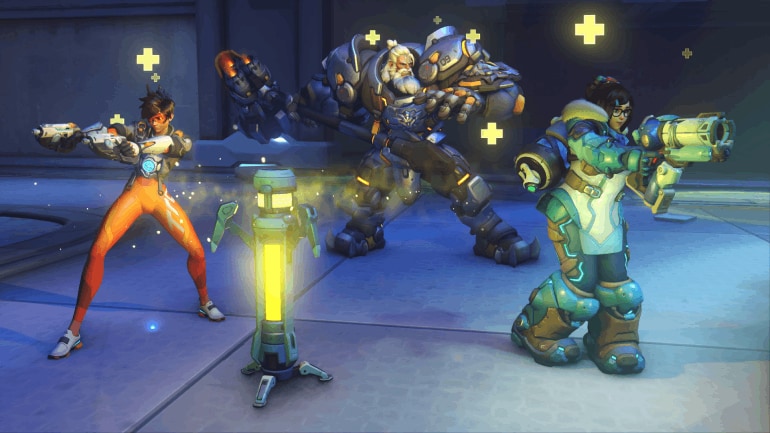 Another change occurred in the combat system. Previously 6 vs. 6 battles, are now 5 vs. 5 matches. This change also affects the composition of individual teams – currently, there can be only one tank in a 5-person team, which limits the number of shield shots and the lack of action that plagued this production from the beginning. Tanking is now also much more challenging, but it increases the impact of characters acting as Damage and Support.
The appearance of the scoreboard has also changed, with the layout fitting the newer aesthetics of the sequel, and a much clearer HUD has been introduced. In Overwatch 2, the ability to ping enemy positions has also been added.
Another significant difference in gameplay are the subtle changes in the abilities and fighting styles of some characters, including Orisa, Doomfist, and Bastion. Several new heroes have also been added, including Sojourn, a soldier; Junker Queen, a tank-gladiator; and Kiriko, a healing ninja. More new characters are expected to appear with each new season gamepass.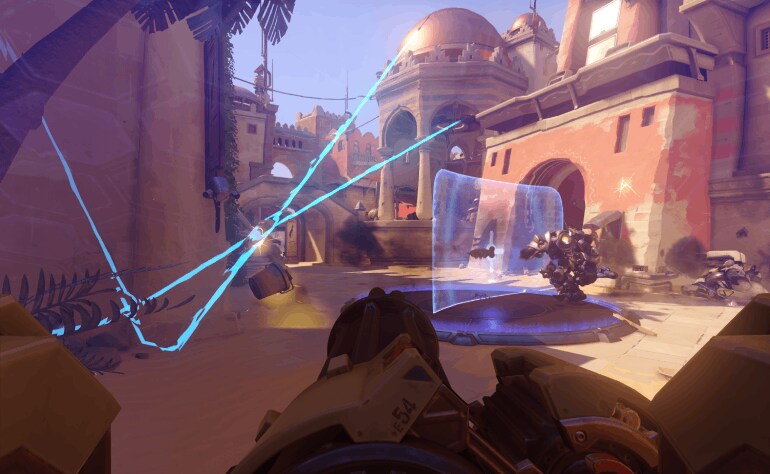 Changes have also occurred in the game modes. In addition to the existing Escort, Hybrid, Control, and Assault modes from "1," you now have the chance to play a Push match. Similar to Escort, in Push, teams compete to control a robot called TS1, which constantly pushes a barricade toward the enemy's spawn point. This task is time-limited. Blizzard also planned another significant gameplay change, namely another mode focusing on PvE gameplay. However, for now, this idea has been abandoned.
As it turns out, players were missing story campaigns, and Blizzard responded to this need in Overwatch 2. The start of the 6th season opened the introduction of a cooperative story mode, where a 4-player team must stop a new Omnic rebellion in cooperative mode.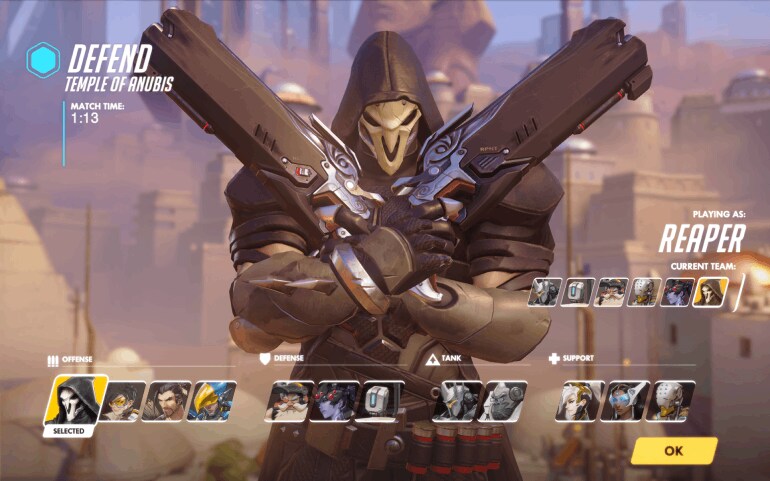 Another change and enhancement in the game are new maps. The Escort mode map pool has been expanded with Circuit Royal, hybrid maps have been enriched with Midtown and Paraíso, and the new Push game mode includes new maps like Colosseo and New Queen Street.
Graphics
Overwatch 2 boasts significantly better graphics than "1." The appearance of characters has been greatly improved, with slight modifications to their hairstyles, costumes, and faces, along with much more natural-looking lighting and shadow effects and models. Animations, special effects, and the overall appearance of the world have also been improved. The graphics in the first Overwatch already looked great, but in "2," it is truly impressive!
Microtransactions
An important difference between the two games is microtransactions. In the free-to-play mode, the popular loot box mechanic from the game has been replaced with season passes. Players can unlock new heroes and cosmetic items while playing with a purchased battle pass and reaching specific tiers, or they can unlock them immediately by buying premium passes. An in-game shop has also been added, where various cosmetic items can be bought.
Hardware Requirements
As for hardware requirements, here's the good news! If you already played "1" on your PC, then Overwatch 2 should also run on it without any issues, but you might need more HDD space.
Recommended requirements for Overwatch:
Intel Core i5 3.2 GHz / AMD Phenom II X3 2.8 GHz
6 GB RAM
2 GB graphics card GeForce GTX 660 / Radeon HD 7950 or better
5 GB HDD
Windows Vista/7/8/10 64-bit
For Overwatch 2, the minimum requirements are as follows:
Intel Core i3 / AMD Phenom X3 8650 2.3 GHz
6 GB RAM
2 GB graphics card GeForce GTX 660 / Radeon HD 7850 or better
50 GB HDD
Windows 7/8/10 64-bit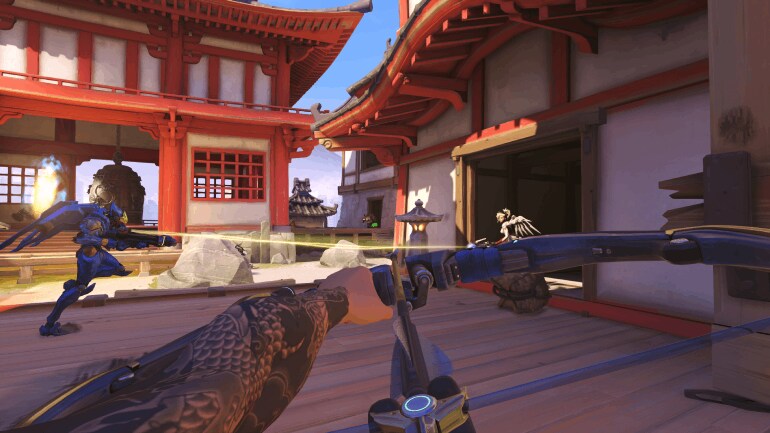 "2"'s recommended requirements:
Intel Core i7 / AMD Ryzen 5
8 GB RAM
3 GB graphics card GeForce GTX 1060 / Radeon R9 380 or better
50 GB HDD
Windows 10 64-bit
Summary
In summary, Overwatch 2 is, in our assessment, more of a package of changes, improvements, and enhancements to the game than a full-fledged sequel – but pushing the plot forward, of course. However, this title is still quite new, and Blizzard promises that the lore of the Overwatch world will eventually match that of Diablo or Warcraft, and the game itself might see even more enhancements, new characters, campaigns, and minor changes that players will appreciate.
But how do we rate the title itself? In our assessment, enhanced graphics, new characters and maps, as well as new game modes, are fantastic additions to the title. Its free-to-play model is certainly also tempting!
Is it worth playing? Of course!