The Persona series of games for PC is an extremely popular jRPG from Atlus that consistently attracts more and more players. What makes it so great? And which part is the most worth playing?
The players agree on one thing: Persona 4 and Persona 5 are real masterpieces. These are the sparkling gems of the series, bringing the best out of the jRPG genre. There is only one problem! It's hard to say which title is better. Would you like to play Persona but don't know what to expect?
Embark on an unforgettable RPG journey with Persona at discounted price
| | Game | Release | Sale | |
| --- | --- | --- | --- | --- |
| | Persona 4 Golden (Global) | 2020-06-13 | 34% | Read more |
| | Persona 5 (Global) | 2021-02-23 | 33% | Read more |
| | Persona 4 Golden Digital Deluxe Edition (Global) | 2020-06-13 | 35% | Read more |
| | Persona 5 Striker Digital Deluxe Edition (Global) | 2021-02-23 | 59% | Read more |
| | Persona 4 Golden (EU) | 2020-06-13 | 27% | Read more |
| | Persona 5 Strikers (EU) | 2021-02-23 | 65% | Read more |
| | Persona 4 Golden (RU/CIS) | 2020-06-13 | | Read more |
| | Persona 5 Strikers (RU/CIS) | 2021-02-23 | 25% | Read more |
| | Persona 4 Golden Digital Deluxe Edition (EU) | 2020-06-13 | 39% | Read more |
| | Persona 5 Strikers Digital Deluxe Edition (EU) | 2021-02-23 | 67% | Read more |
| | Persona 4 Golden Digital Deluxe Edition (RU/CIS) | 2020-06-13 | | Read more |
Gameplay
You must know that Persona 5 is an improved version of the mechanics known from Persona 4. As its successor, it introduces a few changes and difficulty settings while maintaining a classic and proven style. However, are these changes for the better? Let's start from the very core of the game, which is the division into two independent parts. Both Persona 4 and Persona 5 introduce the game part about making friends, and the other, where you and your companions will explore dangerous dungeons. In Persona 4, this epic stage of the game was procedurally generated, guaranteeing plenty of variety to the gameplay. In Part 5, it was creators who designed the levels. Unfortunately, the effect disappointed many players, lacking a challenge and the surprise elements.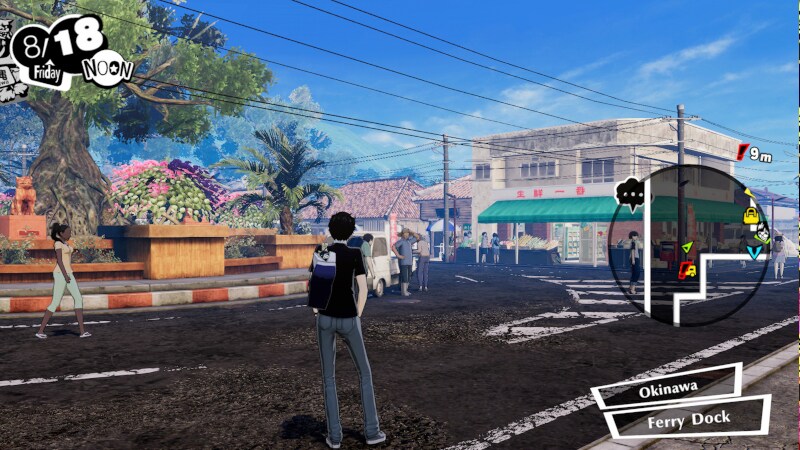 And what about the combat? In this category, Persona 5 beats its predecessor. Although the battles in both parts mean a turn-based system, Persona 5 impresses with adrenalin-fuelled actions. Players have more attack options to choose from, which allows them to create powerful team combos. Each of the heroes provides unique skills, and you can use them as you wish to defeat your enemies.
But as you already know, the gameplay also offers a relationship section. By forming friendships and engaging in daily actions and entertainments, you will gain some pretty rewards. Persona 5 also beats its predecessor in this category, offering a user-friendly interface of possible activities that will help you decide what to do during the day.
Story
Both games feature stories that share some similarities and many differences as well. The main hero is a student who has to leave his life and finds himself in an unfamiliar place. There he encounters new friends and starts attending a new school. To survive, he must establish lasting bonds that will help him fight evil and the difficulties of everyday life – and it is where the similarities end. But it is worth adding that both games are entirely unrelated to each other in terms of plot.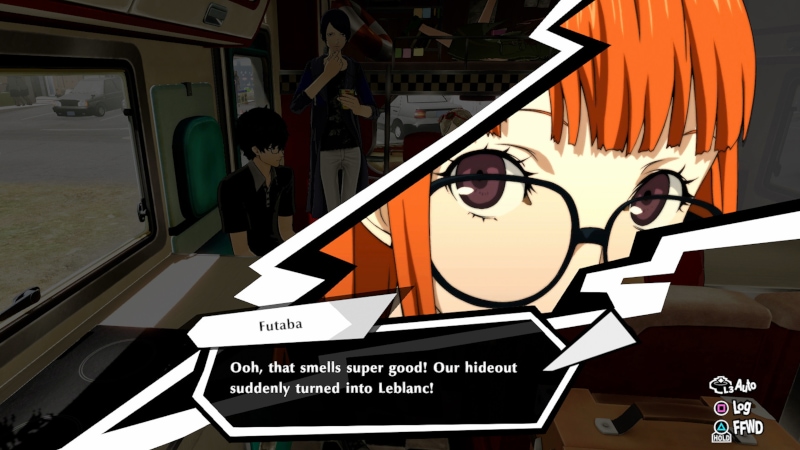 So let's move on to the story and the characters! In Persona 4, the main character moves from a massive city to a small and very mysterious town. There, he meets new schoolmates and tries to make friends. Soon, however, it turns out that there is a murderer in the area, and the only one who can solve the case is our hero and his friends. Together, they discover the strange realm hidden in TVs. In Persona 5, the difference is that the hero comes to Tokyo. Here, too, we have the theme of making new friends. The heroes assemble a team known as the Phantom Thieves of Hearts and decide to fight the messengers of evil.
As it turns out, both stories bring completely different impressions from the gameplay. It is impossible to say which story is better because the satisfaction depends entirely on what you prefer. Persona 4 will provide you with an engaging, highly personal storyline to help you gradually delve into the investigation and learn the secrets of the mysterious realm. Relationships with friends are more realistic and intimate than in Persona 5, which guarantees immersion. The foggy and mysterious setting also plays a vital role. Thanks to it, you will easily engage in the atmosphere of intrigue and get carried away by addictive side plots.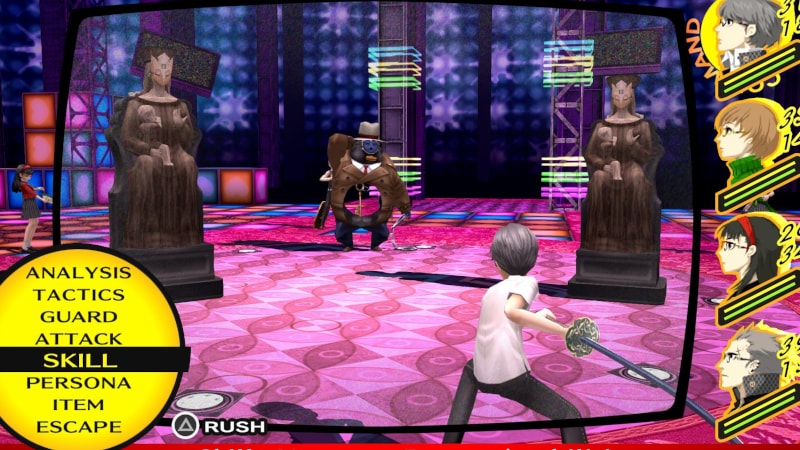 Persona 5 is all about momentum and spectacular actions. Get ready for a massive city, tons of romances, a fast-paced story, multiple plots, and expressive characters. It is a recommendation for those who prefer to do than feel. Persona 5 has already become famous on Reddit for the repetitive and irritating dialogues. But in return, it offers dynamic and action-packed gameplay that you will not find in part 4.
Music and graphics
The musical setting in both parts provides the same author – Shoji Meguro. Each installment features an entirely different style. In Persona 4, it's J-pop, and in Persona 5 – acid jazz, which greatly highlights the exploration of the vibrant streets of Tokyo. When it comes to the visual setting, you need to remember a few years gap between both installments. And therefore – Persona 5 manages better in this comparison, while Persona 4 can feel a bit outdated.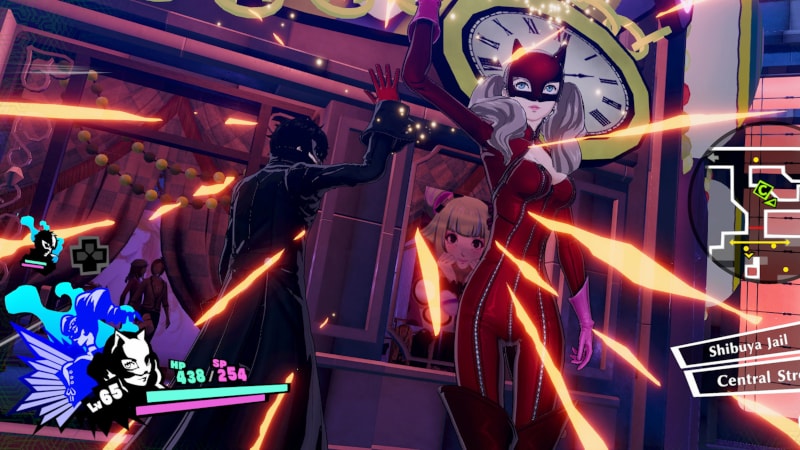 Summary
Well, Persona 4 vs. Persona 5 comparison is describing two independent games. Each of them copes better in selected categories. Are you looking for a mysterious atmosphere, realistic friendships, and impressive cooperation? Persona 4 is something just for you! And if you love dynamic plots, spectacular fights, advanced graphics, and individual characters' personalities – we recommend Persona 5.