Together with the new NVidia GeForce 20-series graphic cards, a new era of the so-called "ray tracing" technology has come to the world of gaming.
Although not all of the current games support it, the list is obviously getting longer.
Control
| | |
| --- | --- |
| Genre: | Action |
| Developer: | developers |
| Release year: | 2019 |
Control is a third-person action-adventure game in which you take control over Jesse Faden, the new Director of Federal Bureau of Control (FBC), a secret US agency researching phenomena which surpass the reality.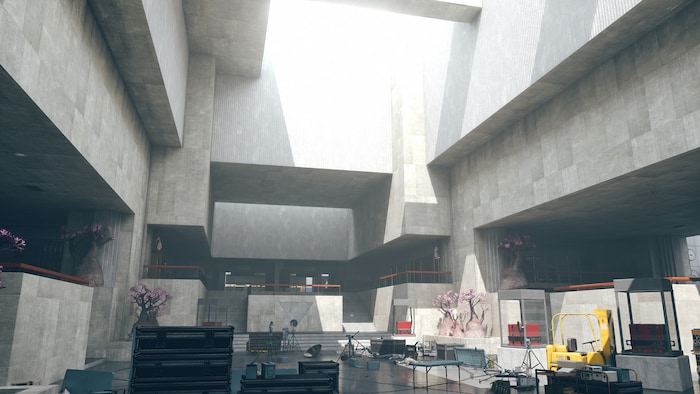 Explore the FBC's paranormal headquarters and solve the mystery behind the strange phenomenon called Hiss, which seems to control the minds of the FBC's staff.
Key features
Infiltrate FBC and find out the whereabouts of Jesse's younger brother, Dylan.
Explore the facility, use abilities and fight Hiss-controlled staff of FBC.
Use and customize Service Weapon – a powerful, supernatural firearm, capable of being modified in a number of ways.
Control is not only about action – sometimes you will need to go through some puzzles which will need to be solved to progress through the FBC's headquarters.
Control is filled with well-designed character models and animations, thanks to the ray-tracing support.
Battlefield V
| | |
| --- | --- |
| Genre: | First-Person |
| Developer: | developers |
| Release year: | 2018 (PS4), 2019 (PC) |
One of the best-known FPS series of all times. This is the sixteenth installment in the Battlefield series, and as the HDR game, it provides excellent visuals.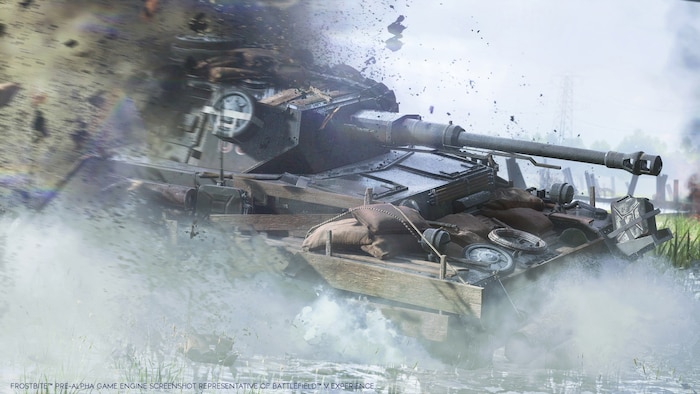 The game features some singleplayer "War Stories" – which are divided into thematic sequences of missions – and the multiplayer mode with a significant number of customizable content. The gameplay is heavily based on party mechanics, and reducing distractions, for example, by applying simplified HUD.
Key features
Realistic first-person perspective – feel the dangers and brutality of war.
Play all the singleplayer "War Stories" and experience the thrilling tales of the people directly involved in the warfare.
Extensive multiplayer mode – the developers focused on cooperative gameplay and party mechanics to provide their players with the ultimate gaming experience.
Multiplayer mode features a large number of customization options through the new "Company" system (cosmetic items are earned by completing in-game events).
Of course, Battlefield V features RTX support, too, so you may be sure to expect only the best quality visuals here.
Minecraft: Windows 10 Edition
| | |
| --- | --- |
| Genre: | Adventure |
| Developer: | developers |
| Release year: | 2009 |
Mine and… craft! And build, of course. With the RTX support in action, it looks truly unique. Turn on shaders, and the game will get a total make-over in front of your eyes.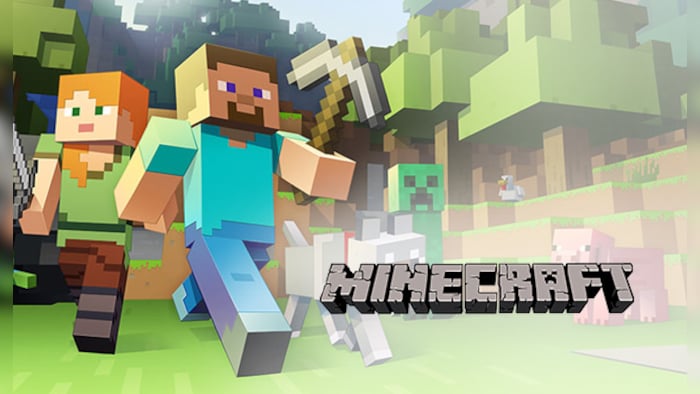 If you have thought of Minecraft as a complex, yet visually simplistic sandbox, which main aim is to entertain and not to look well, you may stop it now. The game has full RTX support and it looks simply brilliant, especially when you apply additional shaders.
Key features
Well, everyone knows "the key features" of Mojang's masterpiece, but in case you hear about it for the first time: it's about mining… and crafting, basically.
Now the game is really huge – last updates have introduced underwater temples and abandoned shipwrecks, all waiting to be plundered for their precious.
The game looks absolutely beautiful and is not even similar to what it is without RTX – it does magic to its textures and lighting.
The game is available on nearly every gaming platform possible now. You can even play it on your mobile devices.
Craft tons of items, visit villages and explore multilevel underground caves, filled with various dangers – go on the ultimate survival adventure of your life.
Shadow of the Tomb Raider
| | |
| --- | --- |
| Genre: | Adventure |
| Developer: | developers |
| Release year: | 2018 (PC, PS4, X One), 2019 (Stadia) |
The next chapter of Lara Croft's story takes you through her journey to the tropical regions of Paititi, the long-lost, legendary Inca city.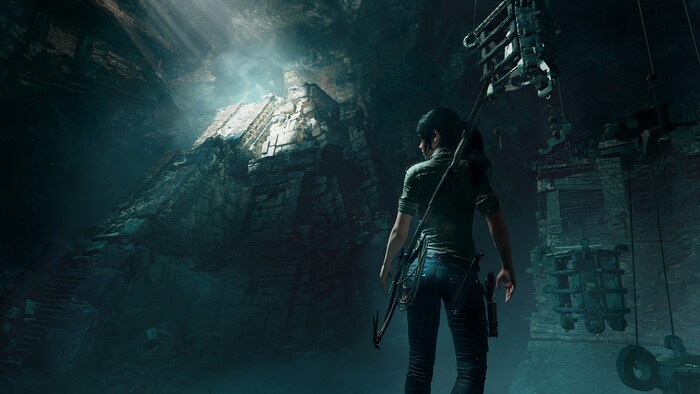 Following the events of Rise of The Tomb Raider, Lara needs to prevent the Mayan apocalypse she has started last time as well as stop the paramilitary organization called Trinity. As usual, she will need to do some jumping, shooting and fighting the bad guys in order to achieve her goals.
Key features
The next chapter of Lara Croft's adventure – stop the Mayan apocalypse.
Fight, jump, climb, run, and shoot – fast-paced gameplay makes for the basics of the franchise.
However, sometimes it is better not to go all-in at once – master the art of stealth.
Hunt wild animals, gather resources, and craft new materials.
The visuals of the game are simply stunning, especially in certain moments when the light moves to the foreground, creating fantastic effects.
DOOM Eternal
| | |
| --- | --- |
| Genre: | Action |
| Developer: | developers |
| Release year: | 2020 (PC, PS4, X One, Stadia) |
Doom Eternal is the fifth installment of the series and the direct sequel of Doom from 2016. Now you can annihilate all the devil monstrosities in excellent graphics, thanks to the RTX technology support.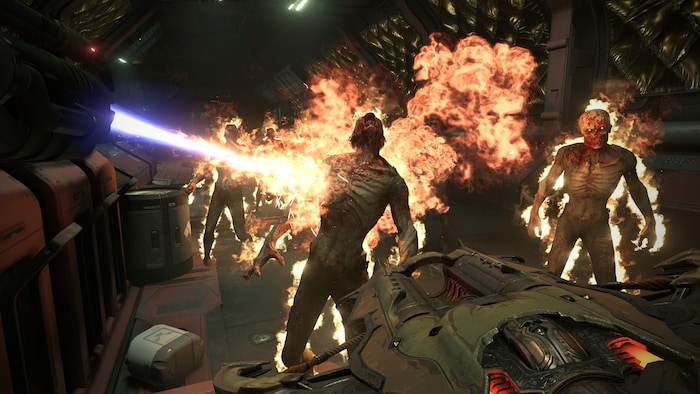 Not much can be said about the next installments of Doom. To those of you who still might not have seen this title, it's about a big, demonic massacre done on some nasty and ugly monsters from Hell by a special space marine, armed with hi-tech gadgets and truly devastating weaponry.
Key features
Doom Eternal continues its predecessor's "push forward" strategy, encouraging you to keep moving forward by constantly providing your character with bonuses and collectible buffs.
Weapons, weapons and… even more deadly weapons – go to Hell with all the best firearms and other tools of destruction at your disposal.
Bloody massacre in RTX-quality graphics is something that no Doom fan can miss!
The Super Shotgun is now equipped with a hook that serves you as a grappling hook, which can be used both in combat and in maneuvering around the locations you visit.
Fortress of Doom – a new addition to the franchise serves as the game hub with a number of gear and upgrades waiting behind several doors until you unlock them. You return here after each of your missions.