Players expect different features in video games. But what makes the gameplay addictive and alluring? High replayability! If you are looking for titles with an element of surprise – this is the guide for you.
Freedom of action and high replayability guarantee great fun in any game world. And you can find these priceless features in procedurally generated games. What does procedurally generated mean? In such titles, it is not the creator himself but the algorithm responsible for the nature of your experience. By creating unexpected maps and random situations, they throw you into a surprising reality where no level element repeats itself. Want to examine the vibrant world of infinite procedurally generated universes better? Welcome – here you will find everything you need!
Procedurally Generated Games
No Man's Sky
| | |
| --- | --- |
| Release: | 2016-08-12 |
| Genre: | Adventure |
| Developer: | Hello Games |
Embark on a journey through the procedurally generated world of an enormous galaxy and become its conqueror! It is a game where you can do anything. Take this chance and start the sci-fi adventure of your life.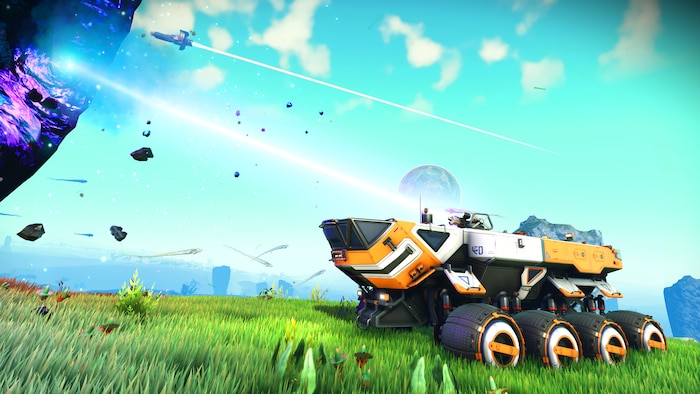 No Man's Sky focuses on exploring and discovering new planets, each with unique terrain and wildlife, in a giant galaxy. Travel in a spaceship or traverse the surface of selected planets to find their most valuable resources. Watch out for alien creatures and dangerous factions. Most of all – discover a game world that is truly alive and filled to the brim with unexpected encounters. Get ready for your travel to the heart of the galaxy and learn its greatest secret!
Key features
Start your adventure in a random location and travel to the center of a giant galaxy
Explore and discover new places
Trade, complete quests, and enjoy the extensive crafting system
Play solo or in multiplayer
Spelunky
| | |
| --- | --- |
| Release: | 2013-08-08 |
| Genre: | Adventure |
| Developer: | Mossmouth, LLC |
It is an independent platform video game with which you will experience adventures in the Indiana Jones style! Explore randomly generated dungeons and caves to discover treasures and all their secrets.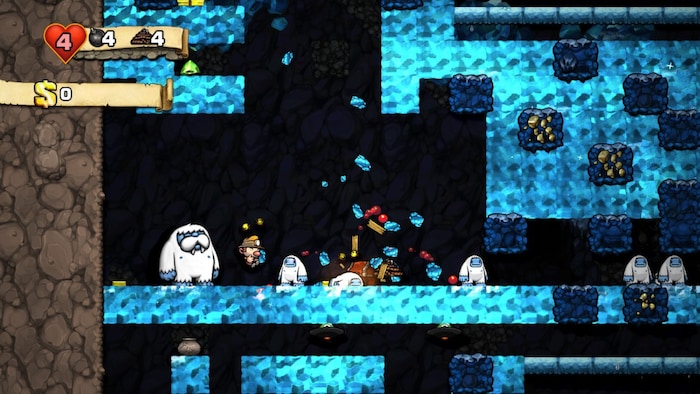 Play as a born adventurer and go on a journey through mysterious caves. Explore, avoid obstacles and meet the inhabitants of this magical place. You will encounter many dangerous enemies and end up in a trap with no way out more than once. The ways to die are endless, but you will find as many paths to the best fun in this game! Collect the most valuable treasures, trade, and lose yourself in the fascinating world of Spelunky.
Key features
Play as a fearless adventurer and set off on a journey through the mysterious underworld
Explore randomly generated locations and collect the greatest treasures
Meet the people of the underworld and see how your relationships develop
Play solo or in exciting multiplayer for up to four players
Minecraft
| | |
| --- | --- |
| Release: | 2015-07-29 |
| Genre: | Adventure |
| Developer: | Mojang |
It is the best recommendation for fans of survival and building. Enter the voxel world of one of the most popular video games ever and become a part of it right away!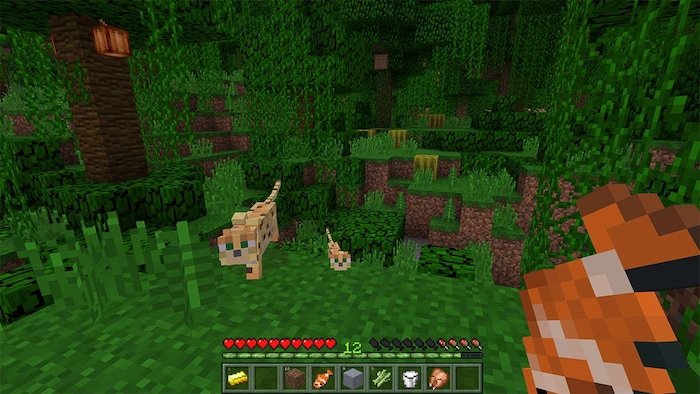 If you love building and exploring the endless wastelands of a procedurally generated world, Minecraft is your game. Choose from several game modes and have fun in a world made entirely of cubes! Go on a journey and search for treasures or build a base to fight monsters in survival mode. Discover the most valuable raw materials, design massive buildings or become a farmer. Minecraft equals freedom!
Key features
Play one of the most popular adventure games ever
Explore, find new locations and collect valuable resources
Learn crafting and build something cool
Have the fun solo or in multiplayer
Don't Starve
| | |
| --- | --- |
| Release: | 2016-04-21 |
| Genre: | Economy |
| Developer: | Klei Entertainment |
Fancy some creepy adventure? Here is a survival game from Klei Entertainment where you can enjoy dark humor and a gloomy setting as much as you want!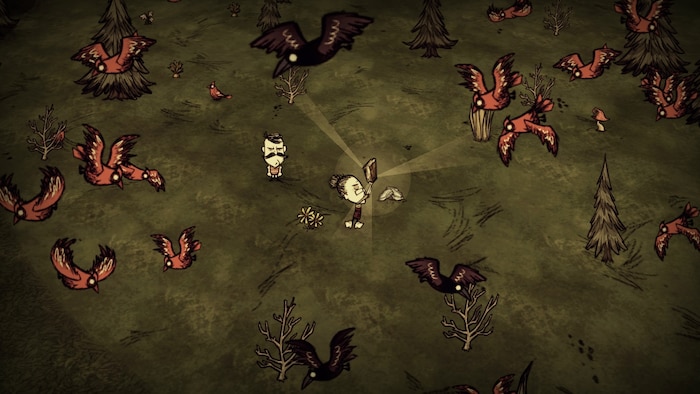 Play as Wilson, a brilliant scientist who finds himself in an alien wilderness. The world he discovers turns out to be a mixture of dark magic and wild nature. Full of dangers! Ensure your hero survives by building a base and gathering resources. Unlock new inventions, fight countless enemies and discover the riddle of a mysterious land that wants you dead. And if you prefer similar multiplayer gameplay, be sure to check out the Don't Starve Together video game!
Key features
Travel to a magical world and fight for survival
Explore, collect resources and unlock new heroes
Fight your enemies and upgrade your equipment
Discover the many secrets of this dark world
Battle Brothers
| | |
| --- | --- |
| Release: | 2017-03-24 |
| Genre: | Indie |
| Developer: | Overhype Studios |
It is a turn-based strategy video game set in a medieval low fantasy world. Forget heroic deeds, gleaming armor, and power! This harsh world introduces unforgiving gameplay like never before.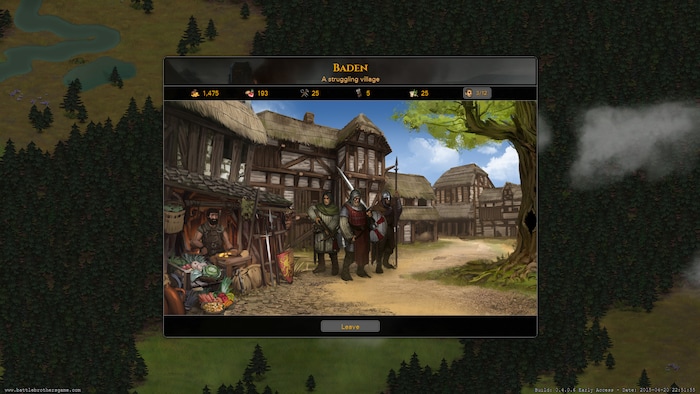 Become the leader of a mercenary gang and enter the procedurally generated medieval world. Experience the harsh lives of peasants, set ambushes, or complete quests from the simple dwellers of this gloomy reality. It is a game where poverty and suffering will always be there! Equip your men with whatever equipment you want and lead them to fight various enemies who plan to invade the entire kingdom. The better the reputation, the more gold! If you crave strategy gameplay with RPG elements, this title will meet your expectations.
Key features
Play a unique adventure set in the low fantasy world
Lead a mercenary team and hire new people
Complete quests to earn reputation and gold
Make choices and decide on the continuation of your adventure
Valheim
| | |
| --- | --- |
| Release: | 2021-02-02 |
| Genre: | Sanbox, survival |
| Developer: | Iron Gate Studio |
Travel to a world of the greatest legends and Norse myths! Become one of the bravest warriors to prove your worth before the gods.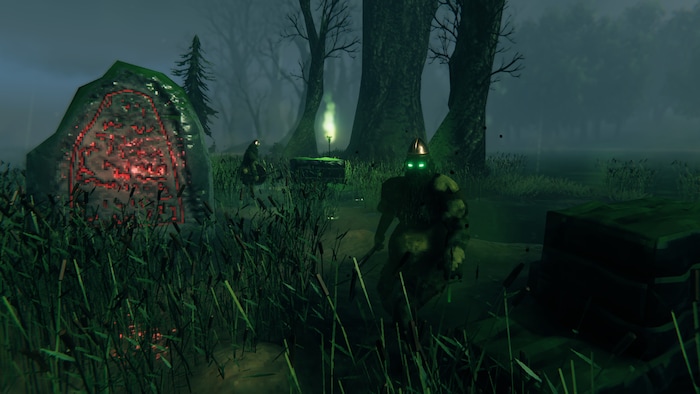 The procedurally generated world of Valheim is a real treat for fans of exploration. Begin your adventure in the mythical land of monsters and legends to deserve an eternal place in Valhalla. Travel, fight, build and develop this world! Solo or in multiplayer with up to ten players. Work together to acquire the most valuable resources and take down the most powerful beasts. Survival is what matters in this game!
Key features
Travel to Valheim to earn your place in Valhalla
Explore the procedurally generated world and discover its greatest treasures
Try the crafting system and build impressive constructions
Fight mighty mythical beasts – solo or in the coop
Deep Rock Galactic
| | |
| --- | --- |
| Release: | 2018-02-28 |
| Genre: | First-Person |
| Developer: | Ghost Ship Games |
Space miners need you! Where? On another planet conquered by dwarven astronauts. Join them and challenge the entire galaxy to reach the most valuable resources.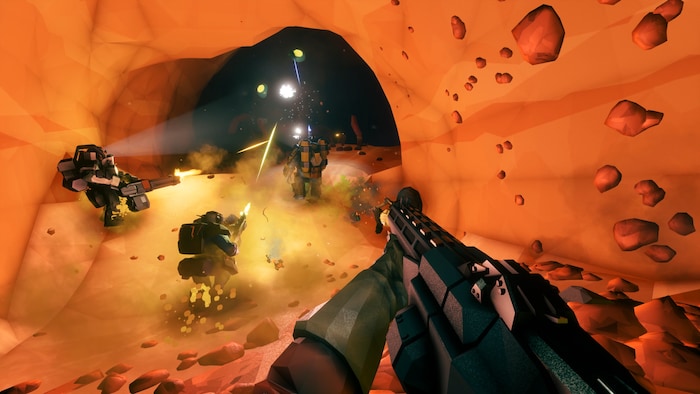 Choose a class and join fearless dwarven miners to fight for the most priceless resources in the galaxy. Use your skills and high-tech weapons to support your mates in the fierce battle against hordes of bloodthirsty aliens! It is a world where you can destroy and transform your surroundings and terrain – without limits!
Key features
Play as a heroic dwarven miner
Explore an alien planet and collect its resources
Fight hordes of enemies using the coolest weapons ever
Play solo or in the co-op with up to four players
Invisible, Inc.
| | |
| --- | --- |
| Release: | 2015-05-12 |
| Genre: | Indie |
| Developer: | Klei Entertainment |
Play a strategic spy game from the creators of Don't Starve! When Invisible agents have to examine the headquarters of the powerful corporations, you will manage their actions during the most challenging missions.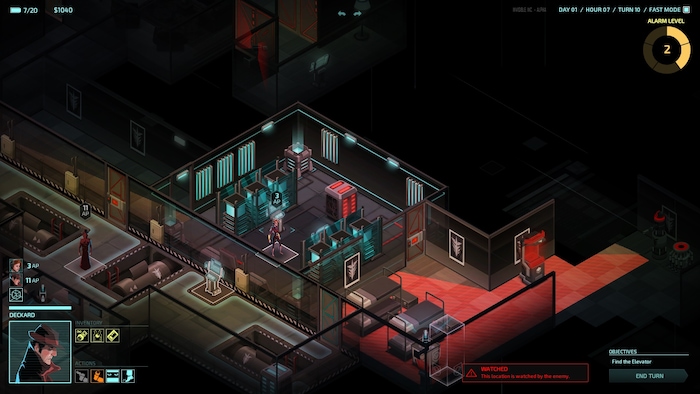 Choose from special agents with unique skills and create your dream team. Enter one of the challenging game modes and lose yourself in completing a series of missions that could determine the fate of the entire organization! Explore randomly generated locations, discover new tasks each time and develop your heroes. And be careful – death in this game is irreversible!
Key features
Play a single-player spy game
Choose heroes and favorite game modes
Decide your actions and solve challenging puzzles
Get carried away by professional spying work
Road 96
| | |
| --- | --- |
| Release: | 2021-08-16 |
| Genre: | Adventure |
| Developer: | Digixart |
Have you ever dreamed of a journey to the unknown? If so, this adventure game will meet your expectations. Start today and see how each decision will change your entire life!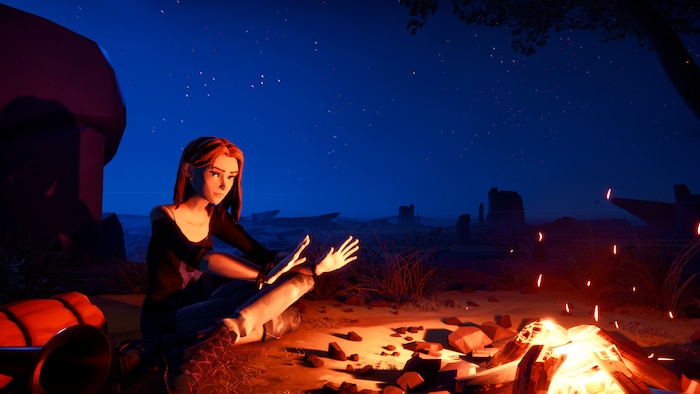 Play as a teenager escaping from the authoritarian country of Petria. Get ready for a long journey through the procedurally generated game world! Explore unexpected locations, meet people, and lose yourself in their captivating stories. Here is a tale of change, a journey, and the unlimited search for freedom. Each choice is vital in this story!
Key features
Play a moving game about a journey to the unknown
Explore new locations and discover their secrets
Encounter new people and have fun like never before
Make decisions to see their impact on your story
RimWorld
| | |
| --- | --- |
| Release: | 2016-07-15 |
| Genre: | Indie |
| Developer: | Ludeon Studios |
In this independent strategy video game, you will lead a group of survivors on an alien planet. Discover their unique skills and establish a colony to see what else the advanced artificial intelligence has prepared for you!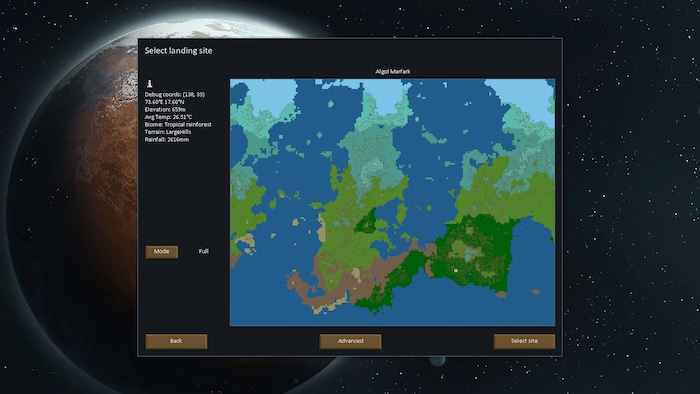 Choose any place on the entire planet and start creating your impressive colony. Find out what your settlers can do, use their skills and develop your base. See how they react to the surrounding world. Explore, harvest resources, fight the weirdest beasts, and trade with other factions. And most of all – see what random adventures the narrator of your story has prepared for you! If you are looking for a definition of unpredictability – be sure to play RimWorld.
Key features
Play one of Steam's favorite games
Discover the secrets of an alien planet and establish a colony
Use the skills of your settlers to fight, build and learn
Lose yourself in a randomly generated story full of the wildest events
Procedurally generated video games are a genre for specific players. Not everyone will find themselves in this type of game, and not everyone will enjoy it. Why? Because everything in such an adventure can be surprising or unexpected. In procedurally generated worlds, you are not a hero. Instead, you are just another element of the new reality. And you can do whatever you want! It means great freedom, but for some – a massive responsibility. But if the randomness of events makes you feel alive – you will fall in love with procedurally generated games!