The Steam platform initiated its career in 2003 and grew as the most convenient online place to play video games. Right now, everyone can set up an account there and enjoy unlimited fun possibilities by embarking on their gaming adventure with a single gift card.
Steam is a fantastic platform for playing video games, developing a unique library of your favorite titles, and meeting new friends. With one game, you can enjoy its massive benefits, discover news about upcoming releases, become part of your dream community, and track your gameplay progress. As you can see, the Steam Gift Card is pure joy for the beginner, experienced, and casual gamer. So this is a great gift idea!
Using it to activate funds in Steam Wallet, anyone can purchase the desired video game, DLC, or any other item with one click. However, the process of redeeming a gift card may seem complex. And new users may want to start enjoying Steam's gigantic offer as soon as possible. That's why we put together this brief guide to help you learn how to redeem Steam code.
How to Redeem a Steam Gift Card
Step 1: Log in to a Steam Account

Go to the Steam website and click "Join Steam"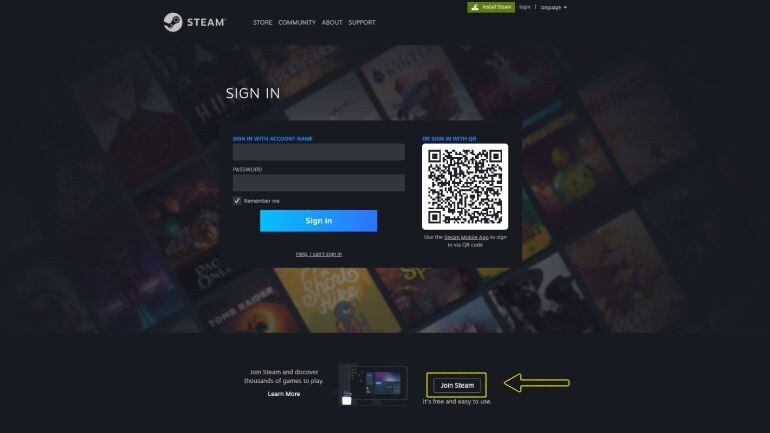 Step 2: Add Funds to Your Steam Wallet

Log in to your Steam account

Click on your username at the top of the page

Select "Account Details" from the drop-down menu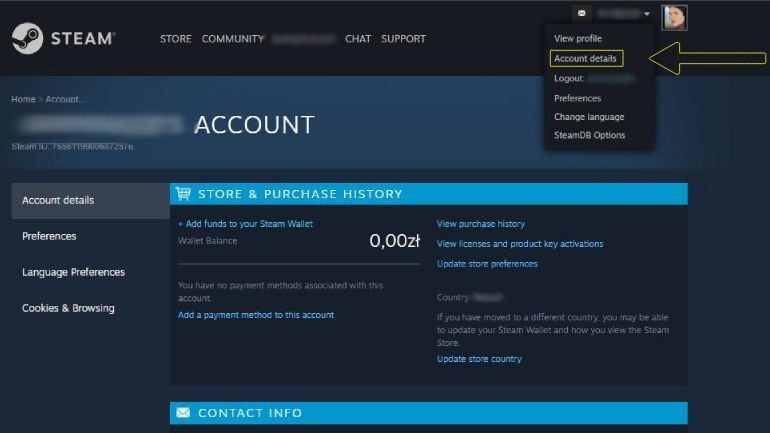 Click "Add Funds to your Steam Wallet"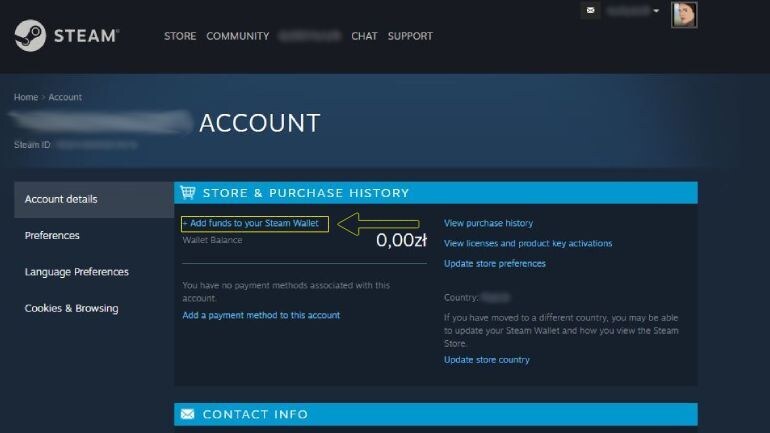 Enter the amount of money you want to add to your wallet

Select "Steam Gift Card or Wallet Code" as your payment method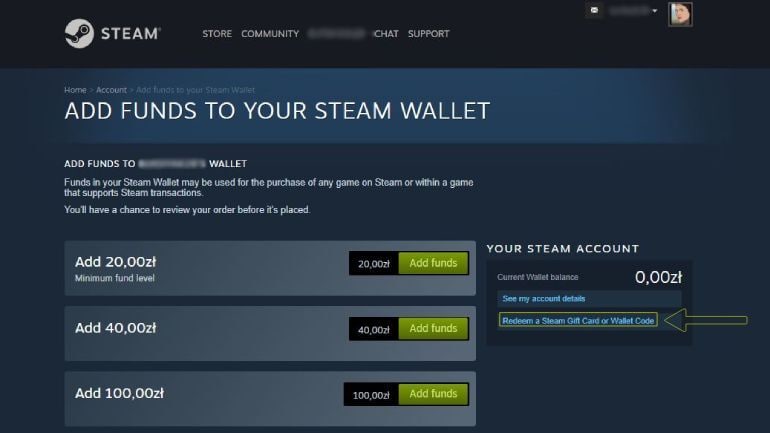 Step 3: Enter Your Steam Gift Card Information

Enter the code from your Steam gift card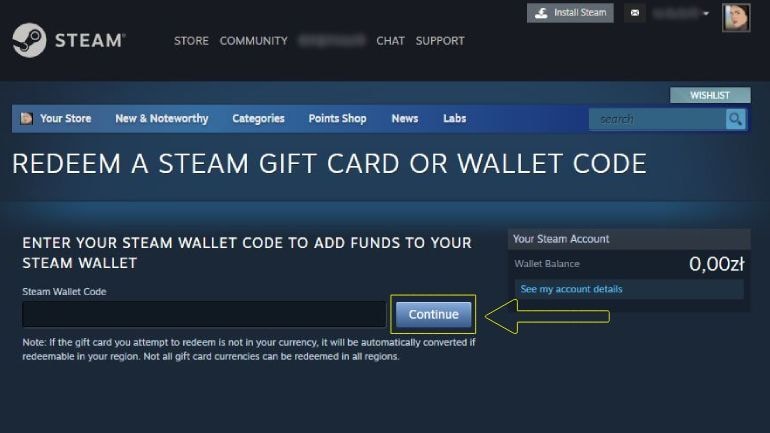 Your funds will be added to your Steam wallet