Remember how the gaming world, such as it was, stopped shocked when it became publicly known that Metroid's Samus Aran is a woman, back in 1986? It was a reveal of massive proportions, and rightly so. Having an action game with a female protagonist was almost unheard of back then.
Video games have come a long way since. More women are gamers and freely admit it, and we're getting more and more female presence among the playable and leading characters in storylines. Which coincidentally brings us to the topic of this article in a smooth segue.
With the International Women's Day coming in just a couple days (on March 8, FYI), we decided to celebrate some of the badass, memorable, and otherwise notable female playable and leading characters from a good chunk of video game history. This is our first edition of the members for the Round Table of Female Characters in Gaming. There will likely be some spoilers. Just so you know.
Jade
Game: Beyond Good and Evil (Ubisoft)
Who is she? Jade had a relatively calm life, helping her adoptive uncle Pey'j run an orphanage. Due to numerous circumstances best discovered on your own she becomes first a photographer documenting various lifeforms on the planet, and then a key agent instrumental in discovering and defeating a nefarious plot.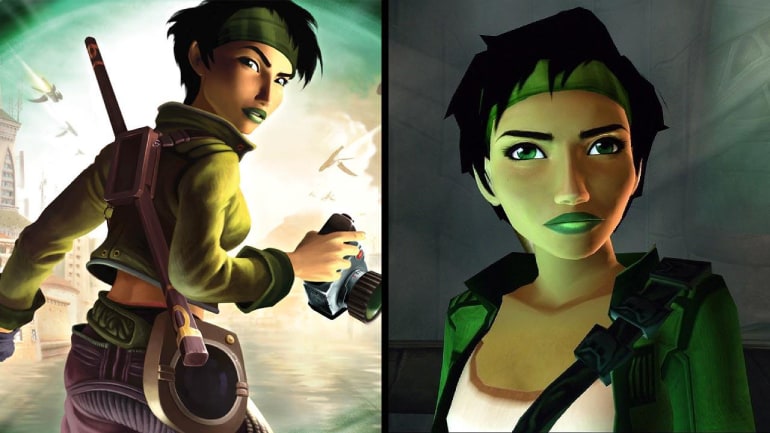 Jade has some of the most endearing and admirable qualities you can have in a character. She's clever and resourceful, but hardly ever arrogant. She can easily handle her own in a fight, but doesn't thrive on conflict and is fine avoiding it altogether whenever possible. Kind, capable, and driven, Jade easily earn her chair at the Table.
Aveline de Grandpré
Game: Assassin's Creed III: Liberation (Ubisoft)
Who is she? Assassin's Creed games have a long history (har-dee har), but it wasn't until this spin-off from AC3 that we got to play as a female assassin outside of multiplayer.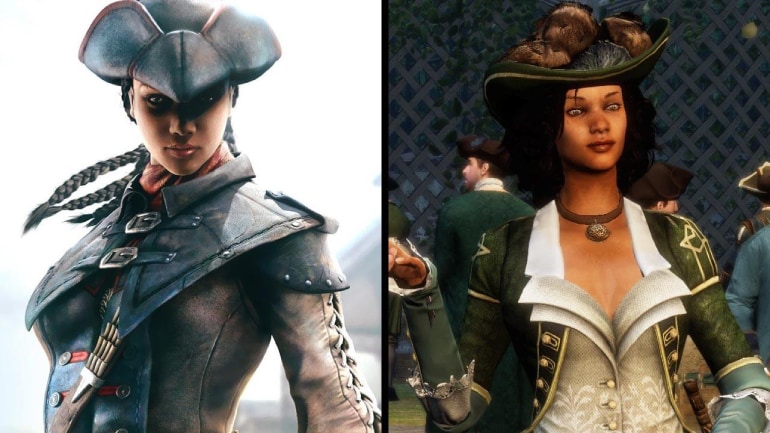 As someone of mixed parentage, Aveline faces a lot of problems in the 18th century New Orleans, and she faces then without hesitation. Aveline was also the first Assassin we got to control that uses disguises on a regular basis. It took several centuries for someone to figure out that running around in distinctive outfit is risky when you're trying to be sneaky. Hats off to you. Aveline is perceptive, driven and cares about freedom, although her lack of forethought sometimes harms her efforts. Aveline's story and character are among the most interesting ones in the series, worth checking out.
Samus Aran
Game: the Metroid franchise (Nintendo)
Who is she? The patron saint of unexpected reveals. Despite the inherent value of a good Twist, Samus Aran made a name for herself through sheer badassery, and continues to be one of the most iconic characters in video game history.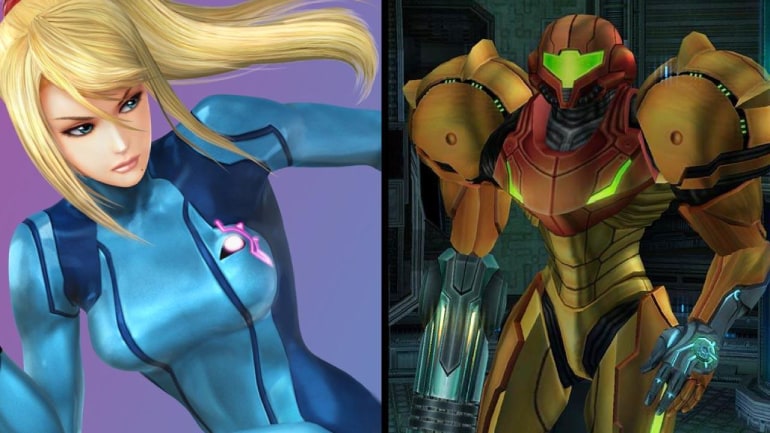 Who's Samus Aran? The original game was understandably short on exposition, but over the years a more complete picture of Samus could be formed. She's an intergalactic bounty hunter, a notorious survivor and ex-soldier, with enough impossible missions under her belt to put the Galactic Federation to shame whenever they employ her services. Samus is tough and deadly, with or without her Power Suit.
Lara Croft
Game: Tomb Raider franchise (multiple developers over the years/Eidos, Square Enix)
Who is she? How could this list exist without at least a word about Lara, who evolved so much over the past twenty years?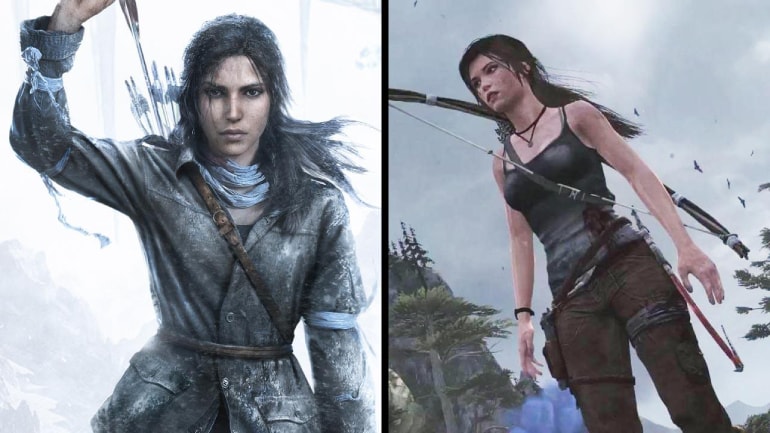 Lara at her most iconic is an adventurer and archaeologist, and over the years she discovered nearly everything there was to discover, including living and breathing dinosaurs. A 2013 reboot of the series gave us once a chance to watch Lara transform from a privileged girl on a scientific trip to a hardened adventurer, one cracked rib and raided tomb at a time. It didn't hurt that rebooted Lara looks more realistic than ever before, as befits a more grim and grounded narrative, ancient animated statues notwithstanding.
Before we got Nathan Drake, we had Lara Croft.
Faith Connors
Game: Mirror's Edge franchise (EA DICE/Electronic Arts)
Who is she? Faith is a runner, carrying messages that must avoid the goverment's surveillance. Faith is extremely athletic, using impressive parkour in her courier work. She's a parcourier, if you will.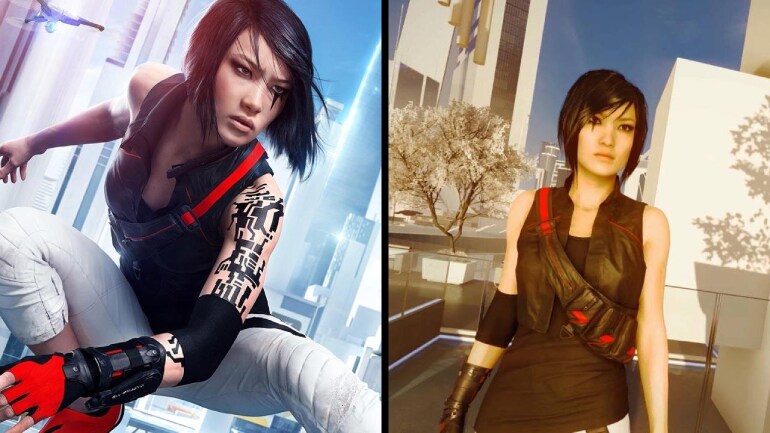 Faith also belongs to a still kind of small group of action heroines that don't look like models from magazine covers, which was a part of why she made an impression back when the first game was released. Although a protagonist in a game of many words, she definitely isn't forgettable.
Ellie
Game: The Last of Us (Naughty Dog/Sony Computer Entertainment)
Who is she? Ellie is the youngest character on this list, but at 14 she can still hold her own against many enemies and has some impressive shivving skills for one so young.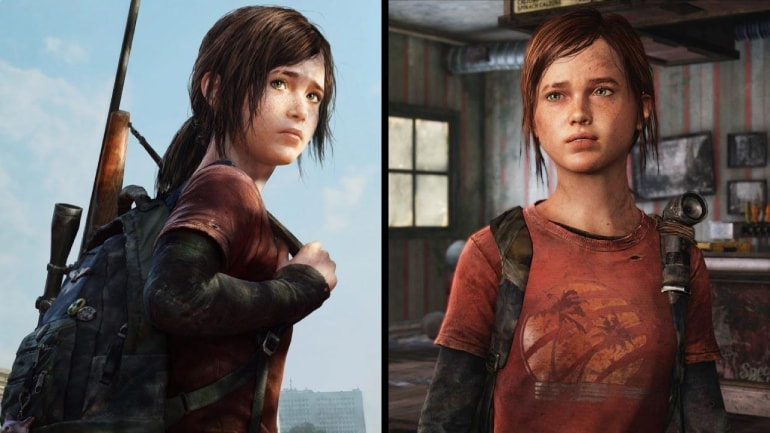 Ellie is a deuteragonist of Naughty Dog's The Last of Us, and she's so much more than a game-long escort quest. She's the only one immune to the zombie plague ravaging the United States, and thus the key to developing a cure.
Ellie's capable, and she is as much help to her guardian, Joel, as he is to her. Her characterization is strong and complex, easily more than a match to Joel's. It's because Ellie is so interesting and believable that players all around the world have formed a connection with her.
Oh, and The Last of Us 2 is going to make her the leading and playable character, all grown up and determined. Awesome!
Liara T'Soni
Game: Mass Effect franchise (BioWare/Electronic Arts)
Who is she? The first on the list of BioWare heritage, Liara earns her spot due to unwavering loyalty to Shepard, book smarts, streets smarts and being able to put fools floating in her Singularity out of their miseries with casually accurate shots.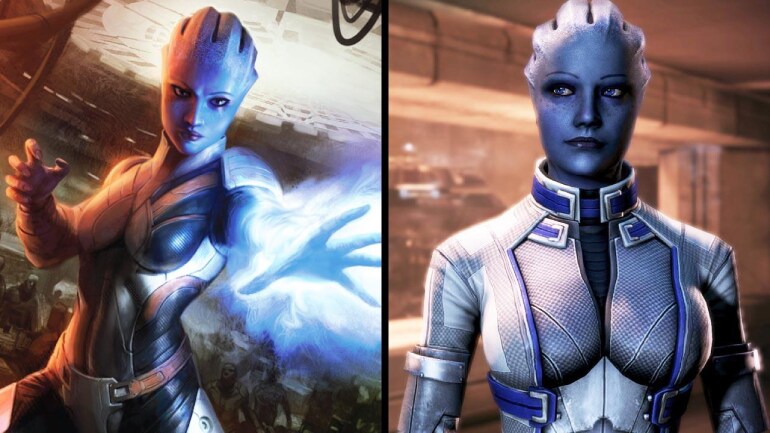 Liara didn't start as much in Mass Effect, a slightly (okay: very) dorky scientist and an exposition spouter. By the time Mass Effect 2 came, she had become an information broker, then overthrew an evil information empire to sit on the data throne herself, becoming one of the most dangerous people in the galaxy at that point in time. They grow up so fast *sob*.
Liara's is a story about budding confidence and decisiveness. The young Asari biotic (really, she's *just* over a century old. Barely into adulthoood in Asari years) was always good to have on your team or supporting you from the shadows.
Aloy
Game: Horizon Zero Dawn (Guerilla Games/Sony Interactive Entertainment)
Who is she? Aloy didn't have a good start. Born under ominous circumstances, shunned by her own tribe, finding an ancient artifact giving her ability to connect with machine wildlife… none of that is conductive to a happy upbringing. Which makes it even more awesome that Aloy turned out as badass as she did. Being trained by another Outcast, a capable hunter Rost certainly didn't hurt.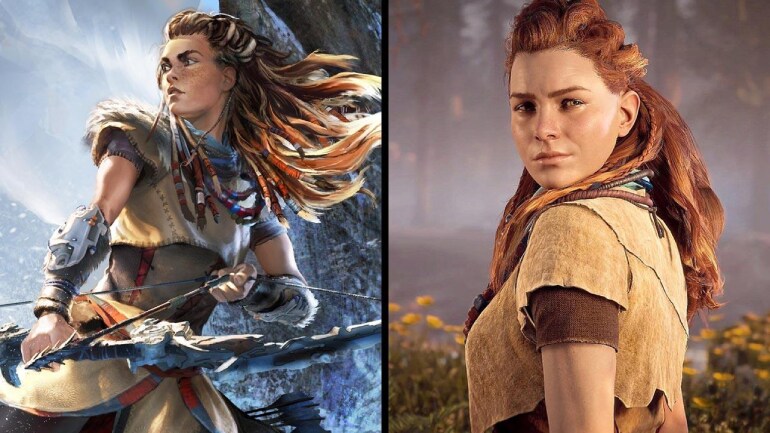 Over the course of Horizon Zero Dawn Aloy discovers the origins of the mechanical "animals" roaming the world, as well as the mystery of her own world. Strong, driven and determined, Aloy is no worse than other women around the Table, despite her being a relative newcomer.
Morrigan
Game: Dragon Age: Origins, Dragon Age: Inquisition (BioWare/Electronic Arts)
Who is she? One of the phrases every Dragon Age fans knows well is "Morrigan disapproves", a notification so memetic that for a while you could buy an official T-shirt with it.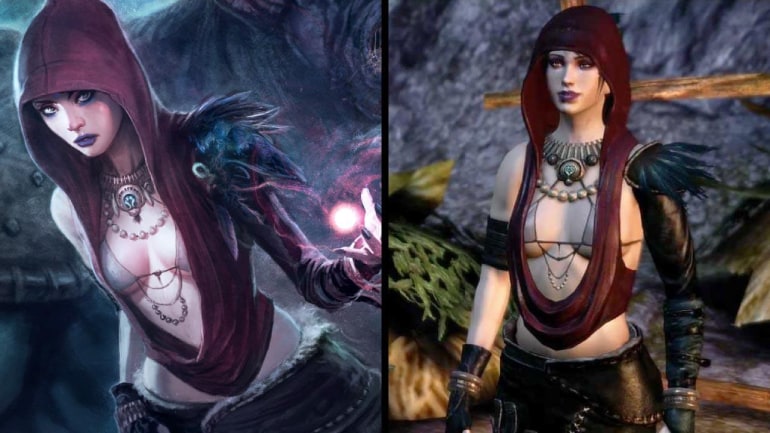 Morrigan disapproved of nearly every optimistic, positive and otherwise "nice" thing you did. Being brought up by an ancient witch and groomed to be a body replacement is probably a decent excuse though.
Morrigan was sarcastic, delightfully cynical, and, depending on your choices, probably saved the lives of the only Grey Wardens in Ferelden at the time. She could even occasionally be nice. Of course in the end she skedaddled away into another dimension, but what else are you going to do after saving the continent? Exactly.
Annah-of-the-Shadows
Game: Planescape: Torment (Black Isle Studios/Interplay Entertainment)
Who is she? I freely admit it's a personal sentiment and there are certainly plenty better characters to occupy this spot. Annah was very fun to talk to, and the writers of Planescape: Torment made sure that the odd romance between her and The Nameless One is as bizarre and bitter as the rest of the setting.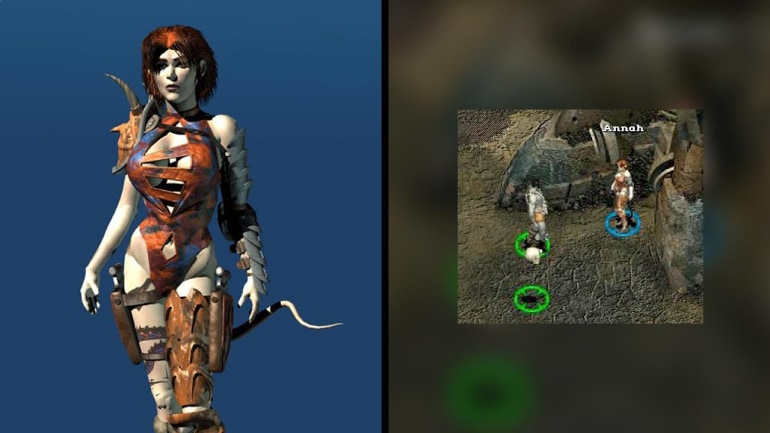 Annah is a tiefling, an offspring of a human and fiend, and has a tail and foul temper to prove it. Annah takes no nonsense from anyone, and although she lacks books smarts and the more sophisticated language eludes her, she survived for years on the insane streets of Sigil equipped only with her push daggers and wits.
Sarah Kerrigan
Game: StarCraft franchise (Blizzard Entertainment)
Who is she? Ah, the (in)famous Terran Ghost-turned-Zerg hybrid. Sarah Kerrigan definitely got the short end of the stick. Abandoned by her allies only to be captured by the Zerg, transformed into a humanoid monstrosity to lead the Zerg. Kerrigan has a long and convoluted story, because Blizzard, but this works to her benefit.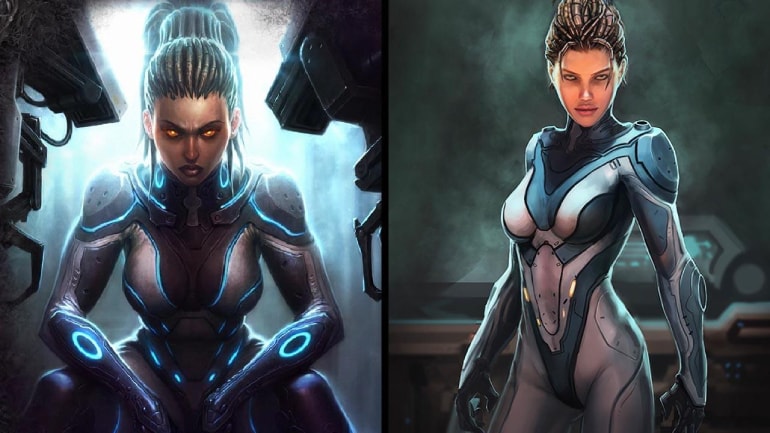 She is always somehow removed from what can be considered "humanity", and in a state of flux as she finds herself in different forms and roles, from a Ghost, to a Zerg hybrid, to even a Xel'Naga, Kerrigan's story is one of change and seeking her own place in the universe. Being one of the deadliest beings around is a great help, but causes some troubles with public image.
Jane Shepard (FemShep)
Game: Mass Effect franchise (BioWare/Electronic Arts)
Who is she? Ah, you knew she was coming sooner or later. And yeah, true, Shepard is *technically* a "multiple choice past" character, which includes the "Schrödinger's gender", but FemShep get the seat mostly on the merits of Jennifer Hale's spectacular performance in the role. Losing none of Shepard's general badassery, but adding captivating voice-acting selling every line.
But *who* exactly is Shepard? Regardless of the past you chose for her, she's a veteran Earth military operative, a certified badass, and the first human to make it to the Spectres, the guys and gals doing the Council's dirty work. In the end Shepard becomes the figure behind who numerous species of the Milky Way rally to defend the galaxy against the primordial Cthulhoid artificial intelligences trying to snuff the advanced civilizations. How's that for "just" a human, eh?
That's all, folks
So there you have it, Our subjective and limited list of video game women that should get a seat at the Round Table of Female Character in Gaming. We didn't include many of the awesome characters, we know. Alyx Vance, April Ryan and more are in the waiting room while the Chamberlain figures out the seating arrangements. But don't worry, they'll find their rightful place next year, and, with luck, we'll have several more awesome female characters to include.
What are your favorites and why? Write us in the comments, let's make it a learning experience for everyone.