Human memory tends to preserve good memories and abandon the bad ones in the abyss of oblivion. What about the sad ones? Well, these find their permanent place among the remembered ones. And it's even harder for us to forget them when we experience them in person in the saddest video games.
Yes, video games are a mine of fantastic experiences that we can only dream of in real life. They provide a lot of fun, allow us to release some steam, but sometimes they make us incredibly sad. Attaching to the heroes is an integral element of experiencing a good story. But it often happens that our favorite characters are doomed to the worst possible fate. If you're a fan of extreme video game scenes, this is the article for you. These are the saddest video game moments bringing even the bravest players to tears. (Warning – spoilers! If you don't want to know the endings of your favorite games, come back another time!)
Saddest Moments in Video Games
Detroit: Become Human
| | |
| --- | --- |
| Release: | 2020-06-18 |
| Genre: | Adventure |
| Developer: | Quantic Dream |
Welcome to the Detroit of the future! Here is a story rich in numerous tragic dramas – about humans and androids. Many players say this video game is one big sad moment, but we've picked the saddest one just for you.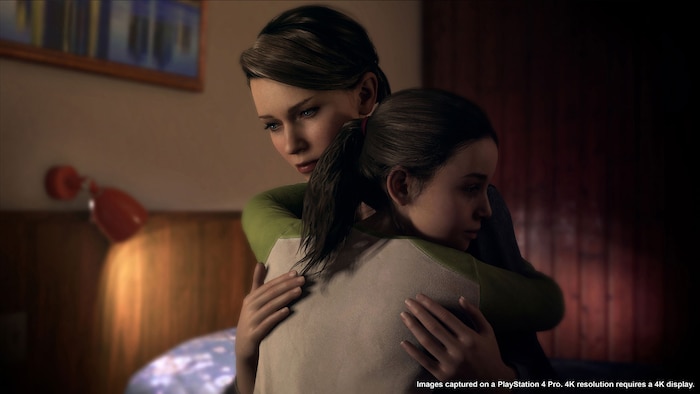 Detroit: Become Human is a unique game in which the slightest wrong decision can lead to dreadful consequences. And such often happens because the creators confront the player with virtually impossible choices. One of such situations involves Hank, who, working with one of the leading characters, gradually starts to respect him, even though the latter is an android. We are already falling in love with him when Hank dramatically dies in the arms of his partner, who will never find peace. What can we say? This game has no mercy.
Key features
See the future Detroit through the eyes of three androids
Discover a complex world of feelings and emotions
Make decisions on which everything will depend
Choose dialogue options and observe the development of events
The Last of Us
| | |
| --- | --- |
| Release: | 2013-06-2013 |
| Genre: | Adventure |
| Developer: | Naughty Dog |
It is a post-apocalyptic action game set in an alternative reality of the United States. Humanity has been destroyed by the contagious fungus causing the deadly brain disease. What can go wrong?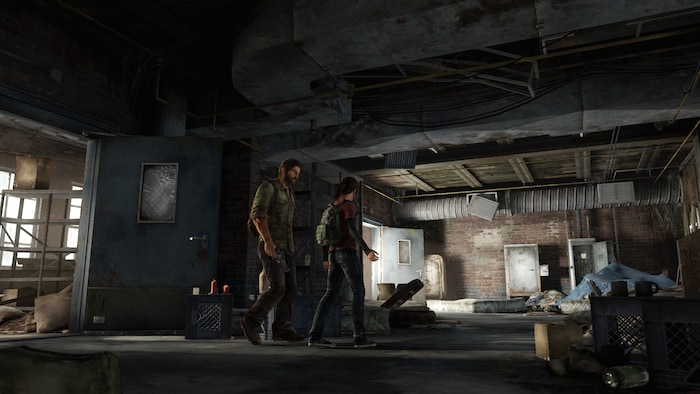 The Last of Us is one of the most touching and memorable stories in the world of post-apocalyptic video games. The unique bond between the smuggler Joel and the teenager Ellie is the axis of many emotions that each player will remember for a long time. However, it is worth knowing that before traveling in the company of his foster daughter Joel had a born daughter – Sarah. Years before, she and her father fled the infected area and almost survived. But at the last moment, the soldier controlling them received orders and opened fire to the heroes. To this day, Joel has to live with the knowledge that his daughter died in his arms, and there was nothing he could do about it.
Key features
Play one of the best zombie action games
Get carried away by the captivating story
Explore, fight and solve puzzles
Make decisions influencing the development of the entire story
Dying Light
| | |
| --- | --- |
| Release: | 2015-01-26 |
| Genre: | Adventure |
| Developer: | Techland |
It is a great survival horror with RPG elements where you will travel through a world dominated by zombies to try to survive at all costs. The perfect base for some human tragedies, right?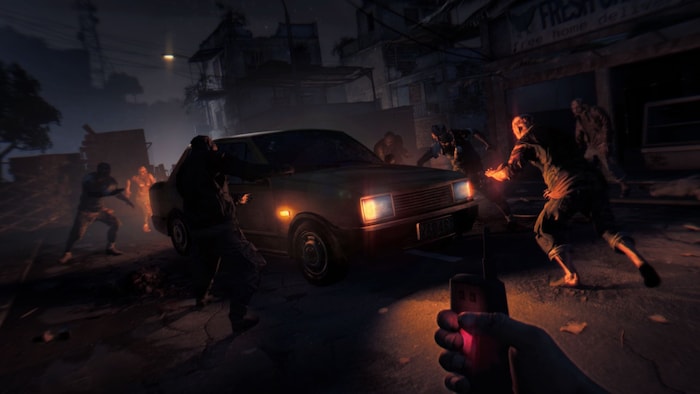 You're right – this title is a real emotional rollercoaster for all sad gamers. On the one hand, you explore the damaged world, acquire equipment, fight and try not to get infected. On the other, as it is in life, you meet various heroes with whom you can tie your fate. Some encounters, however, are unavoidable, as are the related tragedies to come. You can be sure that in the end, you will watch your new family become infected, die, or possibly survive only to be eaten by zombies. Are you ready?
Key features
Play as Kyle Crane and discover a world plagued by a mysterious virus
Explore deserted streets and collect equipment to survive
Avoid traveling at night and fight hordes of the undead
Meet other survivors and forge unique bonds in a hopeless world
Halo 4
| | |
| --- | --- |
| Release: | 2020-11-17 |
| Genre: | FPS |
| Developer: | 343 Industries |
In the fourth installment of this excellent series of action games, we have the opportunity to play the fearless Master Chief once again. It is a story about fighting with yourself and embracing cruel fate.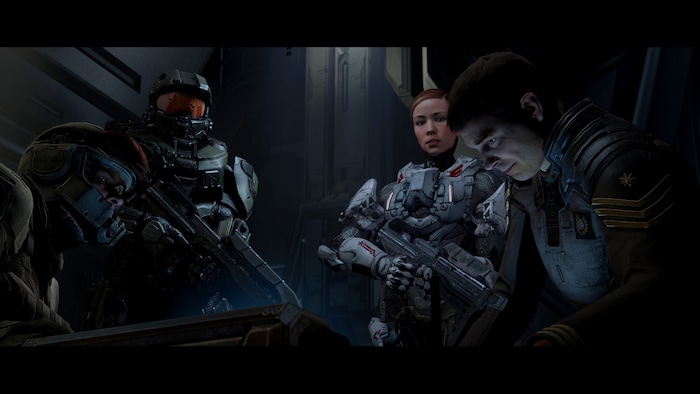 In this installation, Cortana plays a much more significant role than in the previous parts, actively participating in the actions carried by the Master Chief. Sounds good? Well, only if it all ends well. Because here comes the time of surrender, and the beloved artificial intelligence is making her last appearance, sacrificing herself to save the main character. I'm not crying, you're crying.
Key features
Play the fourth installment of epic action games
Face new challenges and discover how the history of all humanity will unfold
Complete missions and use a vast arsenal of weapons
Play solo or in multiplayer for up to 16 players
Mass Effect 3
| | |
| --- | --- |
| Release: | 2012-03-06 |
| Genre: | RPG |
| Developer: | BioWare |
Play as Commander Shepard and engage in the third installment of the legendary science-fiction video game from BioWare. A war is coming bringing a powerful opponent. Will you gather a crew and be able to stop the invader?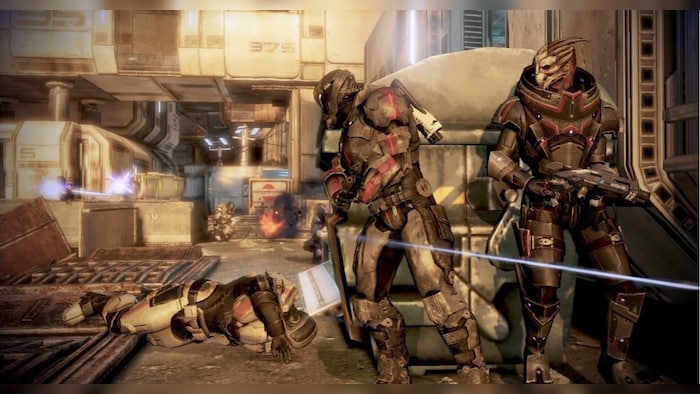 In Mass Effect 3, a lot depends on the decisions you make. The acquired allies and the player's relations with characters are also important. So the more tragic for everyone is the part when the Salarian scientist Mordin decides to sacrifice himself to cure the genophage, and you can do nothing about it. The only thing left to do is witness him ride up the crumbling tower alone, singing his song. And in a matter of seconds, turning into sparkling dust floating in the wind.
Key features
Play the final part of the General Shepard trilogy
See the Reaper invasion and do whatever it takes to prevent a massive tragedy
Recruit crew members and allies
Make crucial decisions that will determine the development of the entire game
Play solo or in multiplayer for up to four players
Gears of War 2 & 3
| | |
| --- | --- |
| Release: | 2008-11-07 |
| Genre: | Adventure |
| Developer: | Epic Games |
It is a story of humanity's struggle with the ruthless invasion of the Locust – a race of aliens living in underground tunnels. Manage the fate of Marcus Fenix and find out what fate will befall him and his accompanying heroes.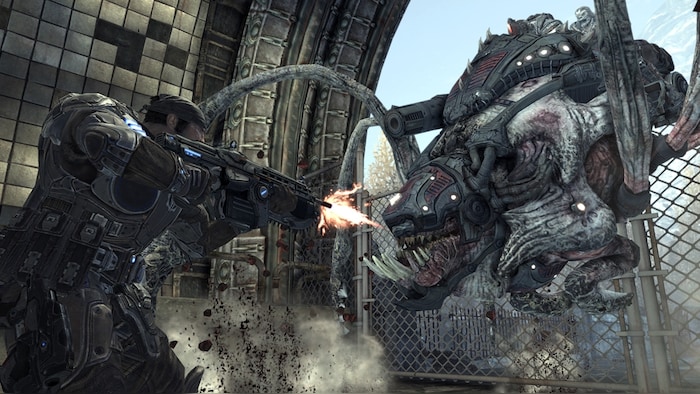 Dom is a tragic character, and you can witness his fall in the second and third parts of this thrilling series. After years of struggling with the Locust, Dom finally finds his long-lost wife. When he opens the capsule, he sees his beloved and feels all his dreams have come true. However, a second look brings an entirely different picture. Maria is now merely wreckage of a woman, a vegetable, a shell deprived of any contact with the world. Dom cannot believe fate has mocked him so cruelly and, tenderly saying goodbye to his wife, decides to end her suffering. From this moment, his attitude changes, and we can witness the epic but sad ending of this hero's story. To save his brothers-in-arms, Dom sacrifices himself killing hundreds of bloodthirsty aliens. A bittersweet ending to a superhuman struggle with the unknown.
Key features
Play as Marcus and join the fight against the bloodthirsty Locust
Use your vast arsenal of weapons to destroy the aliens
Operate the latest technologies for combat and travel
Play solo or in multiplayer
Why do we like sad video games? Weird, right? After all, a person should lean towards joyful subjects, trying to remain in an equally cheerful mood. We prefer to be happy, not sad.
It's a bit like with horrors. These intense emotions come from experiencing something we would not like to live in real life. It is a taboo for the mind, a forbidden fruit, a free trial of negative feelings that we can test in safe conditions. When experiencing the tragedies of heroes in the saddest video games, we feel their emotions. But at the same time, we are fully aware that we are safe. Therefore, we broaden our emotional horizons, discovering our reactions to specific situations. So it turns out that sadness is not only pleasant but also extremely useful!