How many times can you sell one game? Bethesda has proven that more than once, releasing various editions of Skyrim since 2011, with the Anniversary Edition celebrating ten years of its incredible success.
So many ports, DLCs, and re-releases make us wonder – why another edition? The answer is simple – until the release of Starfield, Skyrim was the most recent Bethesda game worth keeping up with our times. But is Skyrim Anniversary Edition in any way better than previous versions? Let's find out!
What is the Skyrim Anniversary Edition?
Skyrim AE marks a significant date in Bethesda's career – 10 years of its successful existence. As many have noted, the Anniversary Edition came to life precisely a decade after 11/11/11's major release, making the tradition even more meaningful for the studio and its fans.
Some reviewers suspect it is a clever parody of the actual game at this point. However, the new title introduces plenty of fresh extras to summarize the work put into previous editions.
Will there be any future release? Not necessarily – Starfield and the approaching The Elder Scrolls 6 mean new topics to focus on. But we should remember that Skyrim's massive fanbase and outstanding success may result in some crucial updates in the upcoming years.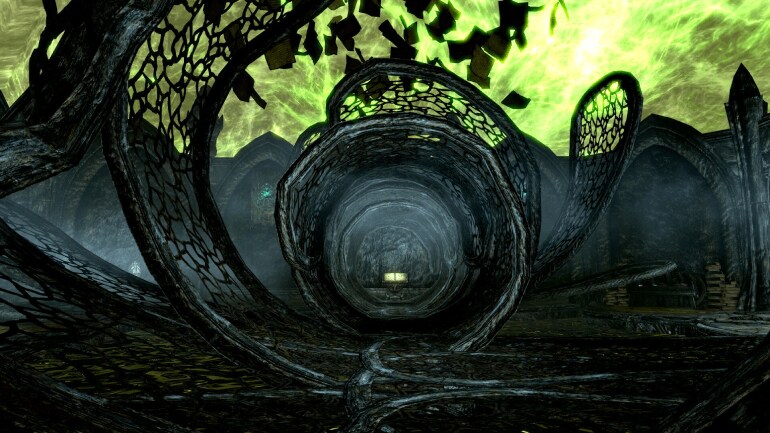 In comparison, AE isn't that different from the Special Edition. Both versions include the base game with noticeable improvements.But the Anniversary Edition is a bit better, providing more add-ons and enhanced visuals.
The most important fact is that both editions come separately in the official Fallout 4 Game of the Year bundle, so enthusiasts of either can enjoy one more game to play. Special Edition owners can purchase the Anniversary Upgrade to experience the most recent extras.
What's Actually in the Anniversary Edition?
Getting the Anniversary Edition, you receive:
Base Game: Skyrim Special Edition
All three original DLCs: Dawnguard, Hearthfire, and Dragonborn
Next-Gen PS 5 / Xbox Series X/S Visual Improvements
All Previously Released Creation Club Add-ons
New Fishing Mechanic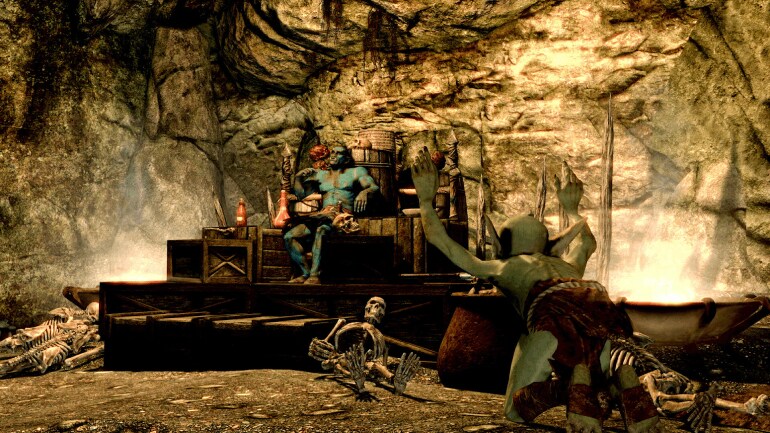 Bethesda Creation Club is a unique marketplace offering DLCs containing items, storylines, and new works created by Bethesda and third-party developers. Its long list includes game-changing recommendations and expansions like Survival approach, different enemies, new equipment items, Rare Curios, and Forgotten Seasons. There is also something for Morrowind and Oblivion fans – the lore-loaded Ghosts of the Tribunal questline and the gripping The Saints and Seducers plot. The Skyrim Anniversary version combines 74 creations, providing over 500 individual elements in total.
Players who own Skyrim Special Edition receive updates to some of these items for free, including Rare Curios, Survival, Fishing, and Saint & Seducers. The Anniversary Edition update costs $19.99, while the price for brand-new players is $49.99. And how can You access Creativity Club content after purchase? Go to the main menu and select Creation Club to choose what you like!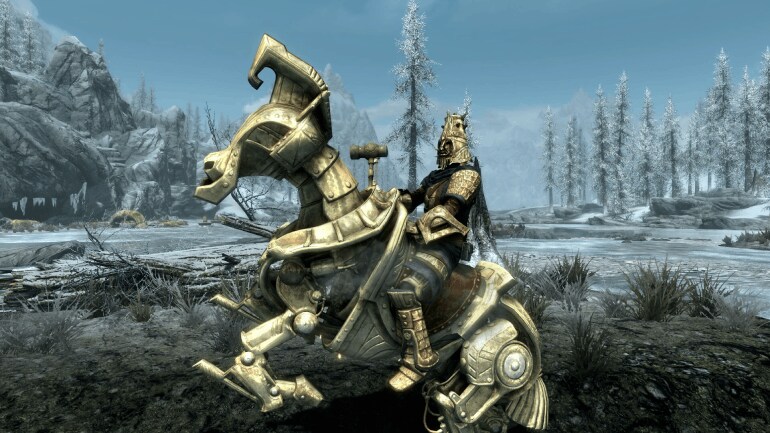 Modding with the Anniversary Edition
Initially, the community experienced some issues with using their favorite free alterations in the Anniversary Edition. But soon, they received the necessary updates, patches, and improvements to run in the new version. Players can use tools like Rollback Mod (rolling the game back to Special Edition) or SKSE Updates (supporting modifications in the Anniversary version).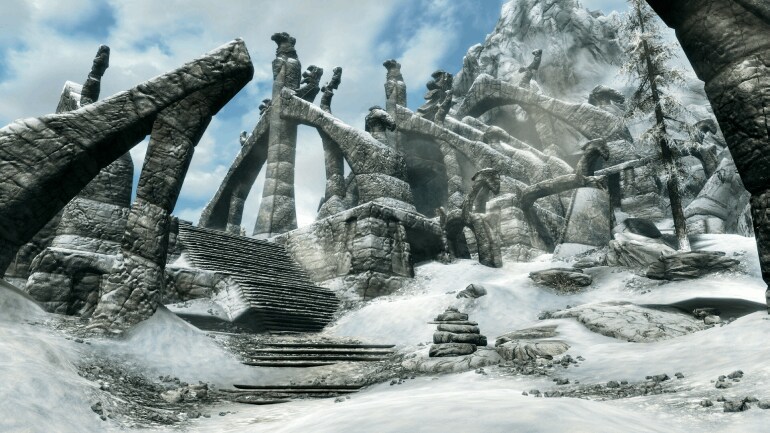 System: Is Your Machine Ready?
The Elder Scrolls V: Skyrim AE shares the exact system requirements as the Special issue. So, if you already own and play the earlier edition, enjoy this update. New players should prepare for minimum requirements of at least Windows 7/8.1/10 (64-bit), Intel i5-750 or AMD Phenom II X4-945 processor, 8 GB RAM, NVIDIA GTX 470 1GB or AMD HD 7870 2GB graphics card and 12 GB available space.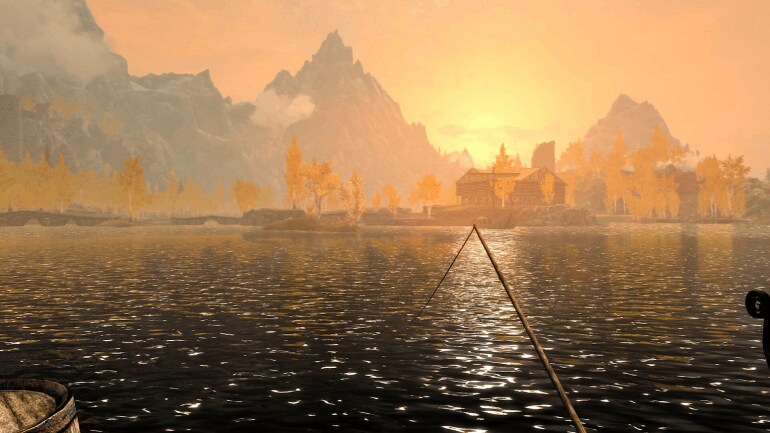 Is the Anniversary Edition Worth Buying and Where to Find Deals?
The Anniversary version price is only $50. So, if you're a loyal fan of open-world RPG titles and haven't played Skyrim yet, go for it. However, players who have already played the game and own the Special Edition can upgrade it for just $20 to experience improved graphics and fantastic expansions. But if all this stuff doesn't make you shiver with anticipation, enjoy the older versions or think about another similar title like Elden Ring, Fallout series, or The Witcher 3: Wild Hunt. Altogether, we say it's definitely worth it. What if $50 is still too much? Explore Skyrim deals on G2A.com, where you will always find better offers and sales on your dream video games. Or subscribe to Xbox Game Pass to get Skyrim Special Edition as part of its offer for free (except for the subscription fee) and upgrade this title to the Anniversary Edition for only $20.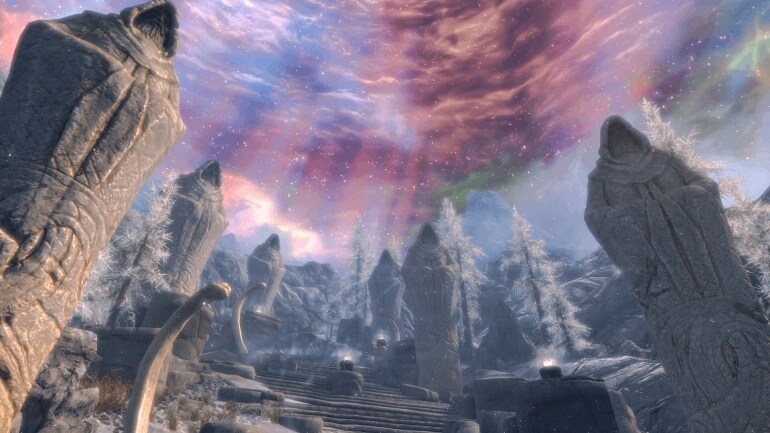 Conclusion
Skyrim AE is a captivating opportunity for everyone – experienced players and people barely embarking on their adventure with Bethesda games. It's worth the price with improved visuals, Creativity Club creations, and three epic DLCs, especially if you know where to find it cheaper. So definitely check if your PC meets its minimum requirements (which are extremely low for our times) and experience this journey similarly but in a completely new way.