Some say that space is the final frontier, a vast void, an expanse or nothingness only rarely interrupted by stars, planets, moons, and other celestial bodies. Sounds monotonous, doesn't it? That's why you should instead give a chance to the outer space as depicted in video games!
Not only will it be much more fun and engaging thanks to all the alien and human enemies, but space video games also make sure to keep the cosmos more densely packed with locations and vistas than real life universe does! Sometimes you can even hang your laser pistol on the wall and engage in trading. There's a lot of merchandise, either hot or safe, you could shift to an remote planet in dire need or an unscrupulous alien fence. The possibilities are endless, just like space itself.
All of the above is why, in order to celebrate National Space Day (coming in May 6th, hot on the heels of May the Fourth), we're here to bring a few excellent space-based video games to your immediate attention. Better yet, we also have great deals on many more space-faring titles waiting for you on our marketplace!
Space Day! Video Game Deals and Sales
FTL: Faster Than Light
| | |
| --- | --- |
| Release: | 2012-09-14 |
| Genre: | Adventure |
| Developer: | Subset Games |
You were entrusted with a message which can save the allied fleet from the forced of rebels, and you must carry it across the galaxy. Assemble your crew from several alien species, choose your ship from the available options, and try to reach the destination. Every jump means new threats and opportunities, and the rebel fleet is always hot on your heels to intercept the missive. Good luck.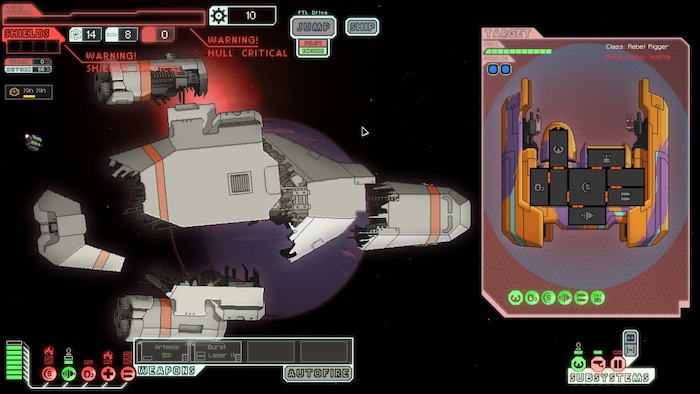 FTL: Faster Than Light is a fantastic roguelike with a retro appearance. The premise of being a captain of a spacecraft with all the "ordering a crew around" and being the face of the ship is very appealing, especially if you have an affinity for Star Trek. The game offer a stunning replayability, with well-written narrative events, high-stakes combat, and engaging ship management.
Key features
Several ship types you can unlock by meeting specific conditions
Great for both a quick run during a break and a lengthy gaming session
Eight alien species which can join your crew
Complex, satisfying, and occasionally very funny
Halo (series)
| | |
| --- | --- |
| Release: | 2020-11-17 |
| Genre: | Action & Shooter |
| Developer: | 343 Industries |
The Halo series is possibly the most famous, and the most beloved series of science fiction first-person shooters. It focuses on humanity's war against the alien Covenant and its aftermath. Most entries put you in the heavily armored boots of Master Chief, one of the few remaining Spartans, augmented humans capable of matching the aliens blow for blow.
The Halo universe is rich in detail explored in games and supplementary material, but what's more important is that they are also excellent shooter games with well-designed enemies, tight gunplay, and great levels. The franchise also has several spin-offs, including Halo Wars 2, an RTS which introduced an alien faction featuring in the latest mainline installment, Halo Infinite.
Key features
One of the best FPS series out there
Detailed, rich science fiction setting going beyond just games
Several spin-offs
Master Chief is a gaming icon, find out why!
No Man's Sky
| | |
| --- | --- |
| Release: | 2016-08-12 |
| Genre: | Adventure |
| Developer: | Hello Games |
No Man's Sky core draw is the functionally infinite universe for you to explore. It might not be literally infinite, but there are more procedurally generated planets – each with a wealth of biomes, life forms, and geological formations – than you'll be able to explore in one human lifetime. If limitless exploration is what you want, NMS has your back, but there's more you can do!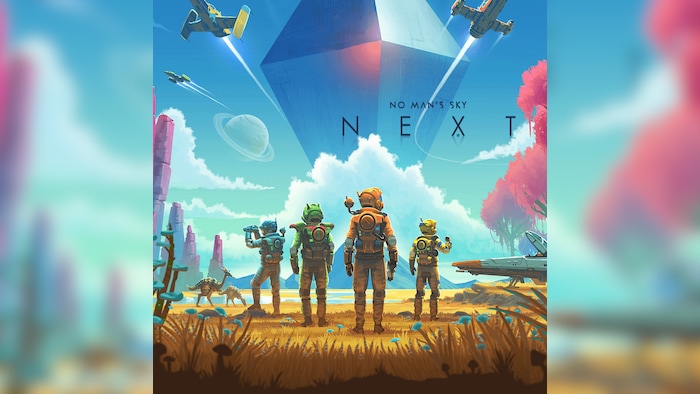 You can, for example build your own bases on the planets, both solo and with your friends' help. There's also a mystery lying at the galactic center which you can pursue, and alien languages to study, which improves your relations with other species. NMS has received many huge updates, turning it into a truly immersive game about exploration of a procedurally generated space.
Key features
A distinct aesthetic
Virtually Infinite number of planets to explore and survive on
Great both with friends and as a solitary experience
There's a story drawing you towards the galaxy's core, but you can ignore it if you want to
Surviving Mars
| | |
| --- | --- |
| Release: | 2018-03-15 |
| Genre: | Simulation |
| Developer: | Haemimont Games |
To take a break from all the action, here's something completely different: a strategy game about building a colony on the Red Planet. After a quick setup where you pick a benevolent sponsor for your colony you can begin deploying drones to set things up for human colonists arriving in short order. You have a lot of work to do, and that's before we factor in the dangerous environment.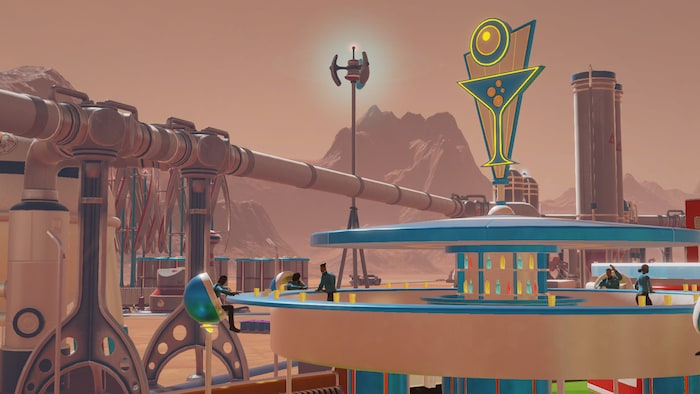 Colonists will need habitation domes, and a reliable supply of food and drink, because their supplies will quickly run out. You'll need to assign them jobs, and take care of their needs. Which isn't easy, since all settlers have unique requirements, personalities, and proficiencies. There are also many events and crises to handle, like rebellious AI or alien contact. Boredom is highly unlikely.
Key features
Lovely retro-futuristic designs
Detailed colony sim
Managing human colonists' needs can be quite a task
Many random events and problems to make things more exciting
Mass Effect (series)
| | |
| --- | --- |
| Release: | 2017-03-23 |
| Genre: | Adventure |
| Developer: | BioWare |
To end things with something much more lively, consider Mass Effect, BioWare's epic-scale science fiction series about Commander Shepard's extended fights against ominous threat to all organic life in the galaxy. Mass Effect games are very story driven, with fully voiced dialogues, cinematic conversations, and choices carrying over from game to game.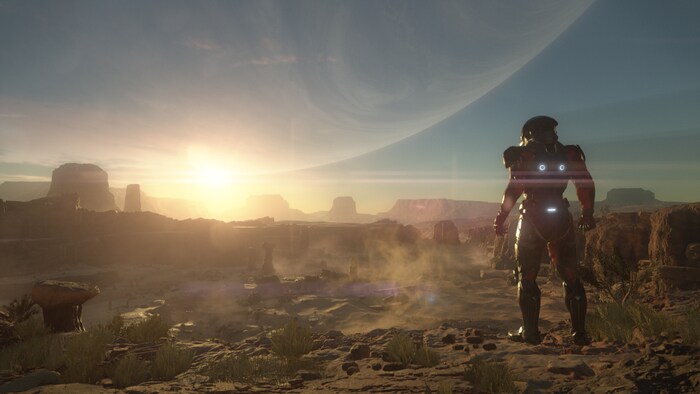 There's also a lot of third-person combat powered by various combinations of guns, tech powers, and psychic abilities called biotics. You can also give orders to your companions, which makes action a bit more tactical, especially once you start lining up power combos for extra effectiveness. Mass Effect ranks among the best modern RPGs, science fiction or otherwise, don't ignore it.
Key features
A fantastic, galaxy-spanning science fiction story
Robust Codex detailing the setting's lore
Cinematic conversations, and many weighty choices to make
One of the best RPGs in general