Star Wars Jedi: Survivor – a highly anticipated sequel to 2019 EA action-adventure hit Star Wars Jedi: Fallen Order – debuted on April 28th, 2023.
It's available not only on many different platforms, but also comes in three different editions, each offering lots of fantastic, force-tingling features and DLC. The following article is a breakdown of two Star Wars Jedi editions with solely digital perks – Standard and Deluxe.
Star Wars Jedi: Survivor – a quick introduction
To those of you who don't know Star Wars Jedi series from Adam, here's a quick introduction of the game. Star Wars Jedi: Survivor takes place between Episode III and IV, five years after the events of the Fallen Order, and follows the story of Cal Kestis, one of few Jedi survivors of the horrendous Order 66 from Emperor Palpatine. Hunted by the Empire inquisitors, young Cal, even bolder and slightly more mature now, embarks on a journey throughout the galaxy to fight back and rebuild the Jedi Order, oftentimes with a little help from questionable friends and, of course, the force.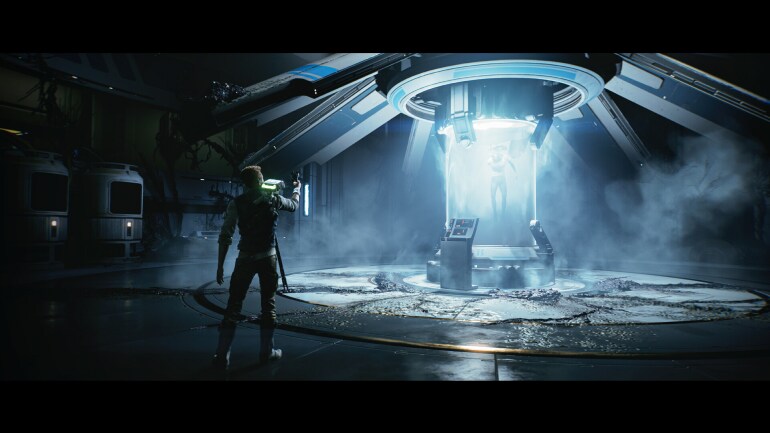 Standard vs Deluxe edition
Star Wars Jedi: Survivor Standard Edition – released in both physical and digital format for PS5 and Xbox series S and X, as well as digital for PC – contains base game along with Jedi Survival Cosmetic Pack. The latter is a set of skins for the protagonist Cal Kestis, based on Obi-Wan Kenobi. There are two of these: the Hermit Cosmetic, thanks to which Cal dons himself in Obi-Wan Kenobi's outfit and the Hermit Lightsaber Set which allows Cal to bear Obi-Wan's lightsaber from Episode I. There is a Combustion Blaster Set too, which offers assembling the said weapon from parts you find in the game.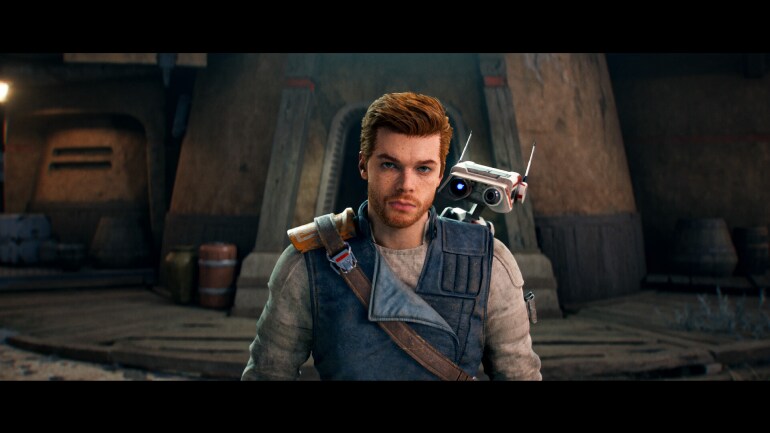 Star Wars Jedi: Survivor Deluxe Edition, apart from the perks included in the Standard Edition, is loaded with two more cosmetic packs – inspired by Han Solo and Luke Skywalker outfits and weapons. The former equips us with Han Solo's "scoundrel" outfit and his epic DL-44 blaster. The latter grants us Luke Skywalker's yellow jacket outfit from A New Hope. Deluxe Edition has also skins for Cal's faithful and helpful BD-1 droid.
Here is what both editions boil down to:
Standard Edition
Star Wars Jedi: Survivor base game
Hermit Cosmetic – based on Obi-Wan Kenobi
Hermit Lightsaber set – Obi-Wan's main weapon from The Phantom Menace
Combustion Blaster set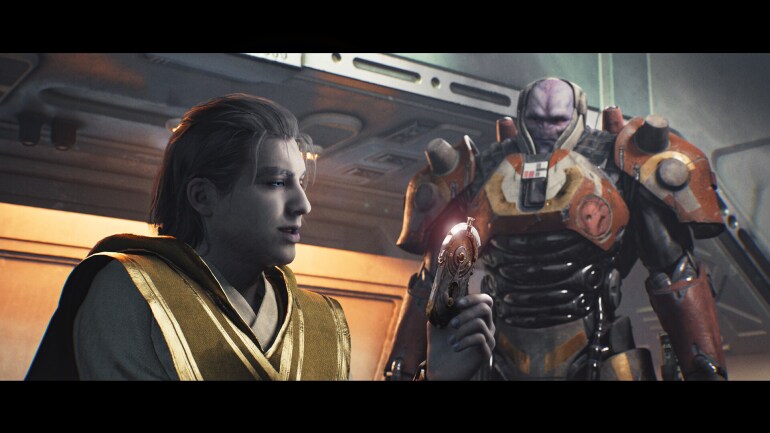 Deluxe Edition
Star Wars Jedi: Survivor base game
Jedi Survival Cosmetic pack from the Standard Edition
Scoundrel Cosmetic – based on Han Solo
Rebel hero Cosmetic – Based on Luke Skywalker
BD-Astro BD-1 Cosmetic – based on R2D2
Rebel Hero Lightsaber set