A relatively new contender on the storefront+launcher market, Epic Games Store was certainly divisive for the community for various reasons. Nevertheless, one cannot deny the fact that Epic's store has some great games in its catalogue, and it likely to get even more of them as more time passes.
This is what this list is all about: showcasing the best games you could get from EGS. Some of them are also available on other launchers, and others will be in the future, but it's not supposed to be a list of exclusives. Without much further introduction, let's take a look.
Some of the best games available on Epic Games Store
| | Game | Release | Genre | Developer | Sale | |
| --- | --- | --- | --- | --- | --- | --- |
| | Borderlands 3 | 2019-09-13 | RPG | Gearbox Software | 86% | Read more |
| | Control | 2019-08-27 | Action | Remedy Entertainment | 56% | Read more |
| | Phoenix Point Base Edition | 2019-12-03 | RTS | Snapshot Games | | Read more |
| | The Outer Worlds | 2019-10-25 | RPG | Obsidian Entertainment | 80% | Read more |
| | Random Fortnite Skin Item 5 Keys | - | - | - | 14% | Read more |
| | Heavy Rain | 2019-06-24 | Adventure | Quantic Dream | | Read more |
| | Beyond Two Souls | 2013-10-08 | Adventure | Quantic Dream | 52% | Read more |
| | Ancestors The Humankind Odyssey | 2019-08-27 | Simulation | Panache Digital Games | 79% | Read more |
| | Wrc 8 Fia World Rally Championship | 2019-09-01 | Simulation | Kylotonn | 60% | Read more |
| | Chivalry II | 2021-06-08 | Action & Shooter | Torn Banner Studios | 70% | Read more |
Assassin's Creed Odyssey
| | |
| --- | --- |
| Release date: | 2018-10-05 |
| Genre: | Action role-playing, stealth |
| Developer: | Ubisoft Quebec |
Building on the warm reception of AC: Origins, Ubisoft decided to go all-in on the action RPG playstyle, and by all accounts, it paid off. Taking place before even Origins, Odyssey tells a story of a Spartan mercenary dealing with a lot of weird stuff related to the First Civilisation. The assassin order is still in the future, making ACOd storyline something of a missing link.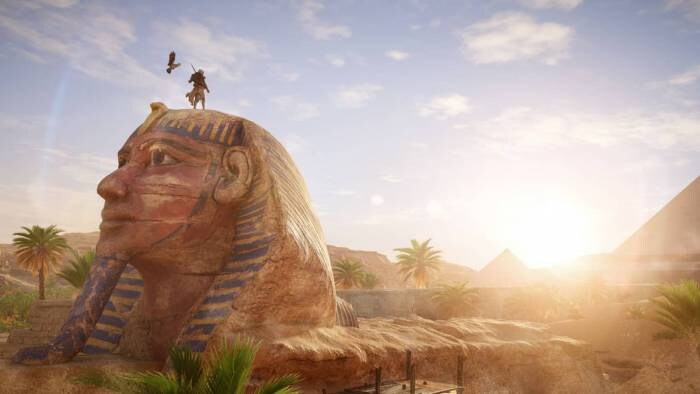 Unusually, you get the pick of two characters: siblings Kassandra and Alexios. Whichever isn't picked, is dealt with brutally by the plot. There's a huge open world, there are honest-to-goodness fully voiced quests, and a lot (a lot) of loot. If you imagine you would fancy a game quite similar to The Witcher 3 but set in a half-fantastical version of ancient Greece, give ACOd a shot.
Key features
Twisting storyline with quite a few choices to make
Action RPG systems improved relative to Assassin's Creed Origins
Combat can be quite demanding
You get to explore an Assassin's Creed version of ancient Greece
Borderlands 3
| | |
| --- | --- |
| Release date: | 2019-09-13 |
| Genre: | Action role-playing, first-person shooter |
| Developer: | Gearbox Software |
After several years of stagnation, while the genre itself flourished, the announcement of Borderlands 3 was warmly welcomed by the series' fans. It seemed that everything was amped up, with several planets to shoot things on, new vivid playable characters, and a rifle that can walk on its own. There was a lot to unpack in the announcement trailer alone, and then the game launched.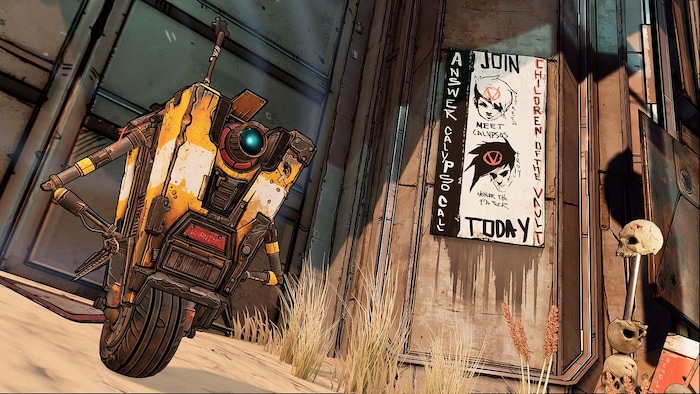 And the game turned out to be really good. Admittedly, it's mostly more of the same, but that seemed to be exactly what a lot of fans wanted. Stupid humour, unique Vault Hunters, incalculable tonnes of guns of all shapes and affixes, and polished shooting. And, essentially, it still has great co-op multiplayer, as expected from a Borderlands game.
Key features
More guns than you'd ever need
Four new Vault Hunters, including a Beastmaster type to weaponize your enemies
More Borderlands for fans of Borderlands
Characters from previous games feature prominently
Control
| | |
| --- | --- |
| Release date: | 2019-08-27 |
| Genre: | Action |
| Developer: | Remedy Entertainment |
Remedy has a thing for creating games that try to do something interesting, whether through gameplay or their storyline. Max Payne was a noir crime story with bullet time. Alan Wake was a horror with a great use of light and story about stories. Quantum Break was an intense shooter with time shenanigans. And Control is a video game tribute to the SCP Foundation.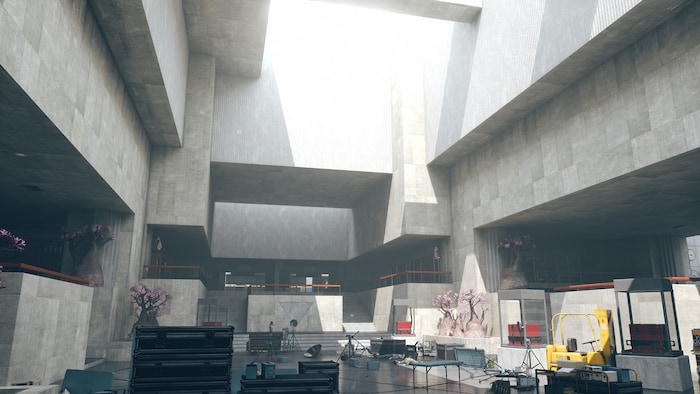 In Control you play as Jesse Faden, a young woman who arrived at the seriously weird Federal Bureau of Control headquarters at the wrong time. Now as a field-promoted Director she has to deal with all the weirdness FBC had been containing for decades. There's shooting, there are various psychic powers, and there's a lot of SCP and creepypasta-worthy weirdness everywhere.
Key features
Heavily inspired by the SCP Foundation writings
Highly customisable weapon
Strong emphasis on Metroidvania-like exploration
You have various psionic abilities in addition to yo0ur Service Weapon
Hades
| | |
| --- | --- |
| Release date: | 2019-12-10 |
| Genre: | Rogue-like, dungeon crawler |
| Developer: | Supergiant Games |
Hades is a new, and at the time of writing continuously improved upon, game from Supergiant Gamers, of Bastion and Transistor fame. This time, Supergiant decided to take a look at the Greek mythology and weave a tale (and gameplay) around it. You play as Zagreus, a little known deity from the myths, here contextualised as the son of Hades himself.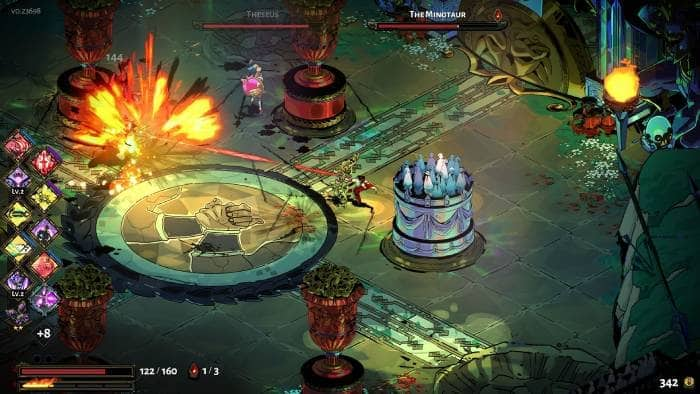 "Hades" is a roguelite depicting Zagreus' attempts to flee his father's domain. Various gods will help you on your journey, but when you die you lose their boons. On the other hand, you can use the currency you found to purchase some permanent upgrades before you try again. It's a solid premise, and Supergiant is happy to hear players' feedback to make the game even better.
Key features
Hand-drawn graphics
Expertly designed roguelite gameplay
Developer listens to player feedback
Inspired and more or less based on Greek mythology
Phoenix Point
| | |
| --- | --- |
| Release date: | 2019-12-03 |
| Genre: | Strategy, turn-based tactics |
| Developer: | Snapshot Games |
Phoenix Point capitalizes on the reborn appreciation for turn-based tactical games, reignited by Divinity: Original Sin, and, more pertinently, Firaxis' reboot of the classic X-COM franchise with their XCOM: Enemy Unknown and XCOM 2. It's important, because Phoenix Point is led by Julian Gollop, the man who created X-COM in the first place. Talk about history going full circle.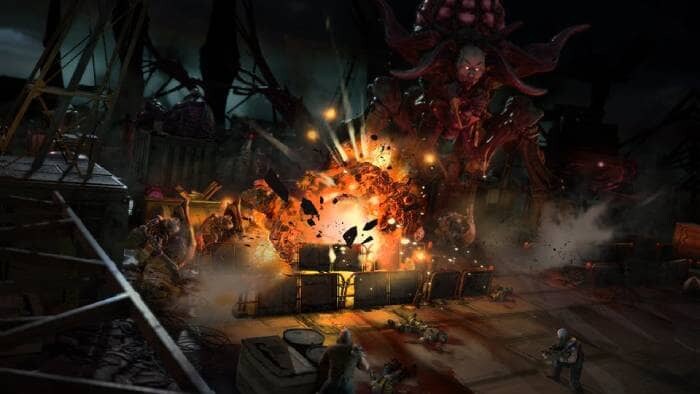 This game loves its horribly mutated aliens haphazardly taking body mod inspirations from deep-sea monsters and other unsavoury beings. Thankfully with lucky rolls and a good gun you can shoot some of them off…when it's your turn and you still have a soldier standing. Between missions you'll do some fiddly loadout management, and some fiddly faction politicking to keep everyone happy.
Key features
Aliens evolve to adjust for your tactics
Destructible environment with free aim
Several factions you can ally yourself with
Plenty of tactical possibilities
Red Dead Redemption 2
| | |
| --- | --- |
| Release date: | 2018-11-26 |
| Genre: | Action-adventure |
| Developer: | Rockstar Studios |
Red Dead Redemption 2 was widely talked about ever since it's console launch in 2018, and the PC launch seemed to reinvigorate the discussion, for better or worse. RDR2 gave us the reigns of Arthur Morgan's life, and we live through the final years of Van der Linde's gang, including the reasons why the with RDR's John Marston left.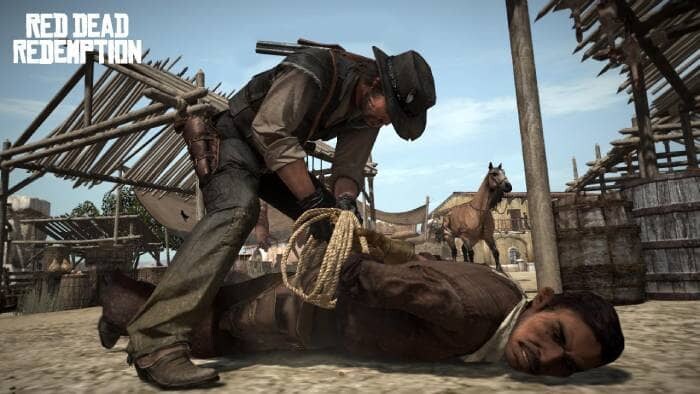 Red Dead Redemption 2 is a phenomenally immersive game, a tribute to Rockstar's attention to detail. The world is stunning and looks alive, and the story woven by the singleplayer segment relies on the strong vivid characters conceived by the writers. And then there's also the Online multiplayer segment, if you want your own posse, or deem yourself capable of roleplaying a sheriff.
Key features
Captures the atmosphere of Old West's twilight years
You'd be hard-pressed to find a more detailed open-world experience
Arthur Morgan is a great, likeable protagonist
Solid multiplayer segment: Red Dead Online
Star Wars Jedi: Fallen Order
| | |
| --- | --- |
| Release date: | 2019-11-15 |
| Genre: | Action-adventure |
| Developer: | Respawn Entertainment |
With a month's lead on Star Wars: Episode IX came Respawn Entertainment's singleplayer SW game, Jedi: Fallen Order. And it turned out to be a really good game, with more than just a few hints of Metroidvania-like exploration. Meanwhile, the combat system shares similarities with FromSoftware's Sekiro, what with the importance of parries and dodges.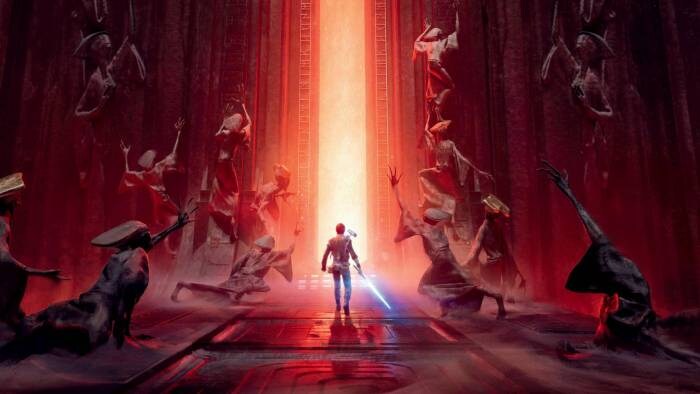 The story takes place between Episodes III and IV, and you play as an Order 66 survivor, Cal Kestis, who was a young Padawan during that event. Now he hides as a scrapper, until the plot happens and he is discovered. What follows is a dramatic Star Wars story about the Dark Side, reclaiming one's past, and growing stronger in the Force. All the good stuff.
Key features
Customisable lightsaber
Several planets to explore as your powers grow
Interesting storyline covering both new and familiar grounds
Intense combat system
The Division 2
| | |
| --- | --- |
| Release date: | 2019-03-15 |
| Genre: | Action role-playing, third person shooter |
| Developer: | Massive Entertainment |
The first The Division was a really good looter-shooter set in a snow-covered Manhattan to the backdrop of the USA ruined by an outbreak of the smallpox. The sequel moves the timeline up a bit, and moves further inland, to a warmer Washington D.C. overgrown by wildlife. Of course this lovely post-apocalyptic scenery doesn't mean people get along, that's why The Division is needed.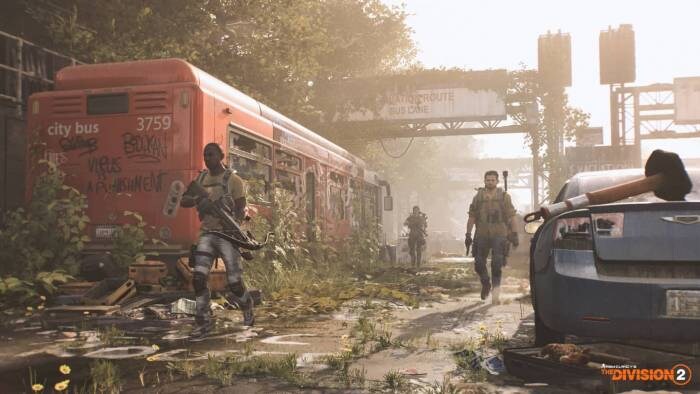 Much like in New York you will take the fight to the bandits, and make steps toward restoring some semblance of acceptable order to the city. Like before you get to create you own operative, complete with unique appearance and the ability to pick a specialization for your agent towards the endgame. And, of course, there are tonnes of all kinds of loot.
Key features
Open world MMO looter shooter set in the modern day
Tonnes of loot, with firearms at the forefront
Player character progression doesn't ignore the endgame
Moves the series' story forward relative to The Division 1
The Outer Worlds
| | |
| --- | --- |
| Release date: | 2019-10-25 |
| Genre: | Action role-playing |
| Developer: | Obsidian Entertainment |
The Outer Worlds was marketed as a game made by the creator of the original Fallout, and while it takes a decidedly more action-oriented experience, its inspirations are quite clear. It might appear similar to Borderlands 3 released in a roughly similar timeframe, but the differences reveal themselves once you get into the meat of the progression and roleplaying.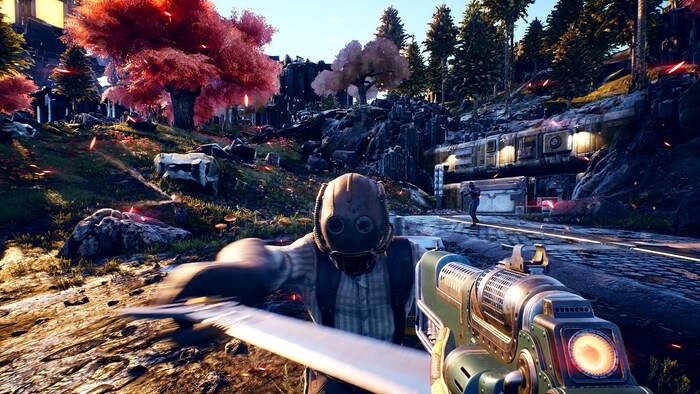 In TOW you're playing as a colonist, whose transport got a bit sidetracked while they were in cryosleep. Decades later you are awakened to find the star system in turmoil and get to be the "unplanned variable" in faction warfare. If you played Fallout: New Vegas, it might sound roughly familiar, and the game does deliver a lot of the magic that kept people playing FNV.
Key features
Your character might develop flaws providing drawbacks in one area and bonuses in another
Lots of room for player choice in gameplay and in the story
A reliable bunch of companions with their own story arcs
Plenty of locations to discover and explore
Untitled Goose Game
| | |
| --- | --- |
| Release date: | 2019-09-20 |
| Genre: | Puzzle, stealth |
| Developer: | House House |
The game meme king of 2019, the Untitled Goose Game came and took people's hearts by storm through its player-generated humour and the fact that you play as a goose. You have a notepad with a list of tasks you have to accomplish to proceed to the next map, but if you just want to incite chaos on a lovely, idyllic English village for some honking reason, you can.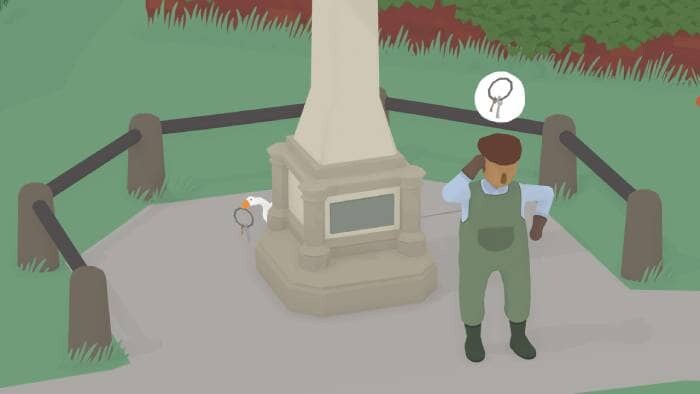 As a goose (a majestic being of pure white and pure chaos) you have simple, but useful tools at your disposal. You can flap your wings wildly, grab things in your bills, and, perhaps most entertaining, press a button to HONK! Which tends to startle humans of the village, and enables the goose to grab their stuff in resulting confusion. The best stealth game of the year.
Key features
Pleasing aesthetic adding to the comedic nature of the game
The goose is an unusual, and very entertaining player avatar
Several maps with their own list of task
An excellent, and non-lethal stealth game
Unreal games
That's just ten picks, but EGS has a curated catalogue of nearly 200 (at the time of writing) games for PC platform, including upcoming and already released titles. With that in mind, even if this article didn't list something that would catch you attention, you should take a look at what Epic has in store.