Video games can be used as a medium to subtly convey the importance of things such as diversity and inclusion.
If you keep such values close to your heart, you will be pleased to know that there are indeed games that respect these values, and we'll show you a few examples on the list down below.
Defining Inclusive Video Games
Before we jump to the examples, let's make sure we're on the same page when it comes to the terms. By inclusive video games, we generally mean games that feature people of color, people of the LGBTQ community, people with disabilities, or people from any other minority, preferably as playable characters. Games that respectfully explore these topics, allowing players of all minorities to fully enjoy their time spent in virtual worlds.
An inclusive video game could also refer to a game that does not discriminate against any group of people for any reason, even if it doesn't directly touch inclusion-related topics.
In recent years we've been observing an increase in games that can be considered inclusive, which is certainly good news for people who may be feeling underrepresented or left out, as they're finally getting something to resonate with in games. There are now more options to choose from than ever, so we've prepared a short list of the best inclusive video games for your convenience.
Here are some of the must-play inclusive titles you can play right now.
The Sims 4
| | |
| --- | --- |
| Release date: | 2014-09-02 |
| Genre: | Simulation |
| Developer: | EA Maxis |
The Sims 4 comes from arguably the most inclusive and casual-friendly game series of all time, making it a perfect choice to open the list.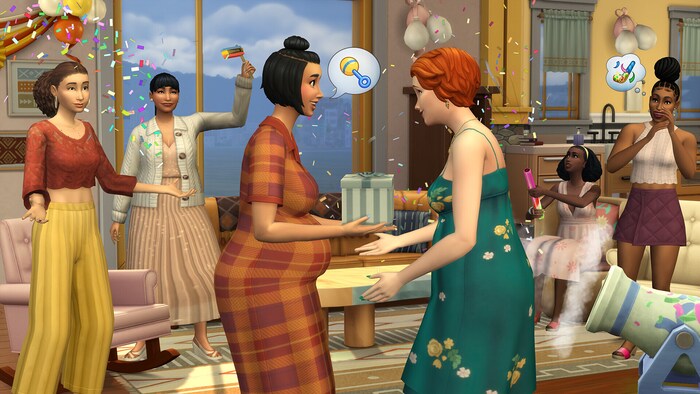 The Sims is a game series focused on the simulation of life. And, as we know it, life has different flavors. What kind of life simulation would it be without including everyone's needs? To make a perfect simulation, you need to give players unparalleled freedom, where they'll be able to freely express themselves the way they want. And The Sims 4 does exactly that and more. With the sheer number of interactions to discover, you'll have plenty of fun for hours to come.
Key features
A casual-friendly life simulation game
Open-ended sandbox experience
Countless interactions and activities to try
A pleasant visual style full of vibrant colors
Mass Effect
| | |
| --- | --- |
| Release date: | 2021-05-14 |
| Genre: | Action RPG |
| Developer: | BioWare |
Mass Effect is an excellent sci-fi role-playing game, and, as it happens, it has some elements that make it inclusive.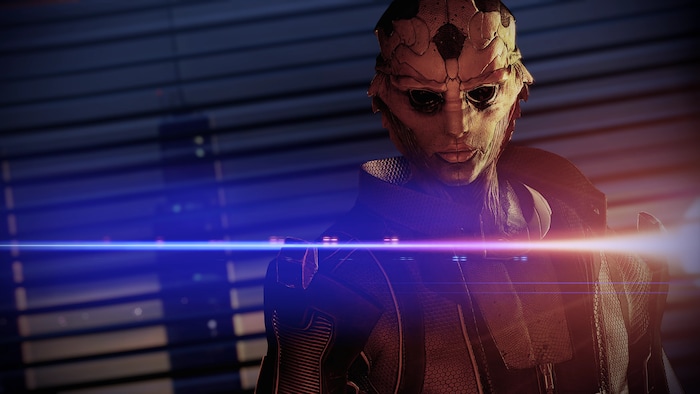 Mass Effect received extremely positive reviews and not without a reason. It's one of these games that will make you like sci-fi settings, even if you thought that futuristic stuff is not your cup of tea. Although Mass Effect doesn't delve too deep into inclusive topics, focusing rather on providing players with a top-notch story and gameplay, it still gives players an option to flirt with characters of the same gender. Thanks to the built-in moral compass system, you will feel the weight of your choices, making everything more believable and coherent – and that applies to romance interactions, too.
Key features
A captivating story in a sci-fi setting
Different character classes to try, each with their own special abilities
Satisfying combat with the use of weapons and psychic powers
Moral choices that have consequences
Sea of Solitude
| | |
| --- | --- |
| Release date: | 2019-07005 |
| Genre: | Adventure |
| Developer: | Jo-Mei Games |
If you're looking for a game that's more of an artistic, story-driven experience, this one's for you.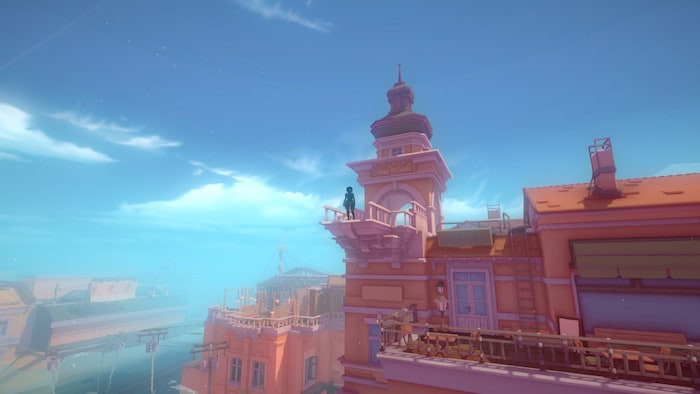 Sea of Solitude is an adventure game that focuses on the character of Kay as she embarks on a journey in order to find answers that could help her understand why she's turning into a monster. As the game progresses, you'll witness her inner dialogues, memories, and struggles, and how she tries to come to terms with her shortcomings. You'll learn more about the concept of loneliness and related mental issues, allowing you to better understand people who may be in a similar situation. And if you're someone like that yourself, you may find relief and answers to your own questions, which could even make Sea of Solitude kind of a therapy game.
Key features
A story focused on the topics of loneliness and self-hatred
An emotional adventure with a deeper meaning
Simple puzzles and fast-paced sections
A pleasant visual style
Life is Strange
| | |
| --- | --- |
| Release date: | 2022-02-01 |
| Genre: | Adventure |
| Developer: | Deck Nine |
Life is Strange's selling point is the thought-provoking, coming-of-age story focused on the struggles of a teenage girl.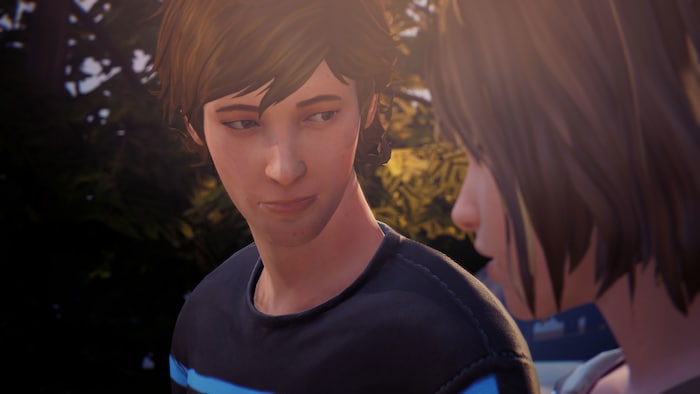 Life is Strange's selling point is the story, which is not uncommon for this type of game, but there are also some unique mechanics that make the title stand out, such as the time rewind option that gives players a short window to correct their mistakes and change their choices. Keep in mind, however, that even if something appears to have a positive short-term effect, it may lead to worse outcomes in the future. Life is Strange is one of those games you need to play yourself to truly appreciate rather than just read about it, so go ahead and give it a go.
Key features
A point-and-click adventure game
Impactful player choices
Time rewind option that allows players to make adjustments to the story
Carries a heavy emotional load that can make grown-ups cry
RimWorld
| | |
| --- | --- |
| Release date: | 2016-07-15 |
| Genre: | Indie |
| Developer: | Ludeon Studios |
For the last game, we've chosen RimWorld, which tackles the inclusion topic from a different direction.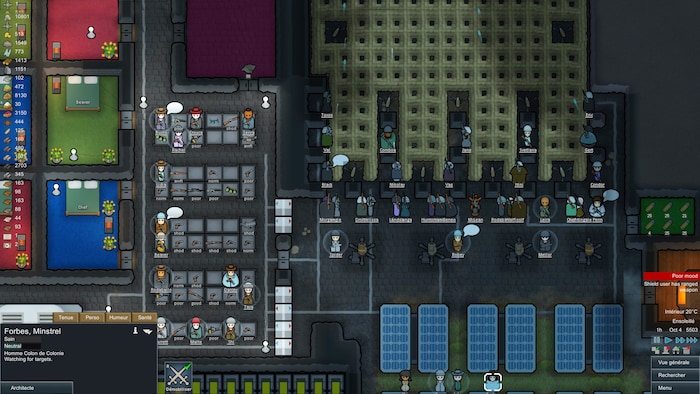 RimWorld is a space simulation game that combines management with open-ended gameplay and throws a randomized story into the mix, ensuring that no two playthroughs are exactly the same. In some sense it's a bit like The Sims, except here you'll need to take care of an entire colony instead of a small family. The characters are what you want them to be, which means it's all-inclusive by default – it's up to you to decide your people's fates and roles. RimWorld is a surprisingly deep title with tons of gameplay mechanics to discover and master.
Key features
A quite complex sci-fi management game focused on creating unique stories
Tons of game mechanics you need to learn and master
AI storyteller that keeps things interesting by throwing random events at you
Epic scale gameplay
Conclusion and Final Thoughts
Looking at how the video game market evolved and where it is today, we can safely assume that we, as a society, matured. We've still got a long way to go, but the increasing trend in inclusive video games shows that people are more aware of the importance of giving minorities the attention they need.
If you're looking for inclusive games or just games that do not discriminate, pick something from our recommended titles and you won't be disappointed.