Some play for fun and some for a fantastic story. But one video game feature delivers satisfaction like nothing else. It is this glorious moment when you have the opportunity to develop your character and level up!
With progression come new skills, better equipment, and more gameplay possibilities. If the leveling system is effective, the gameplay changes from sad grinding to a truly engaging experience. You can discover new locations, use more powerful weapons and defeat the toughest opponents.
You become the sole lord and ruler of the whole world and yourself until your power finally reaches a level where you can do literally anything. Sounds great, right? If you are into such addictive, magical gameplay, this list of the best games where you level up will make all your gaming dreams come true.
Diablo 3
| | |
| --- | --- |
| Release: | 2012-05-15 |
| Genre: | RPG |
| Developer: | Blizzard Entertainment |
It is a legendary hack and slash game from Blizzard, where players take the role of mighty heroes to defend the Sanctuary from the reborn evil. In this installment, you will meet entirely new heroes and become a living legend. And above all – lose yourself in the best level up system.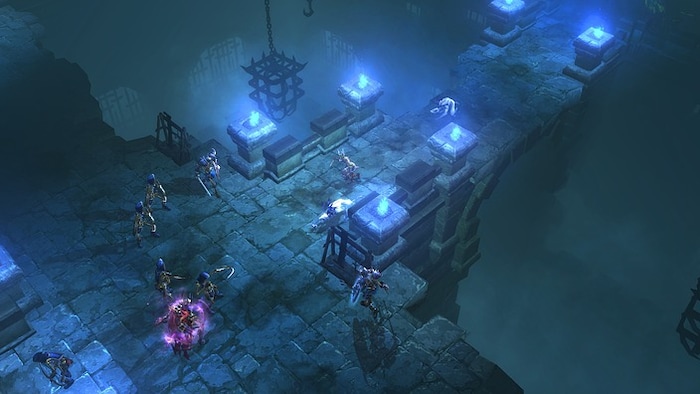 Diablo equals fast-paced action and rewarding gameplay. Play solo or join a team and face the ancient evil crawling the magical land. Get ready for hundreds of bosses, treasures, and challenging dungeons! It is your time to battle and defeat dangerous emissaries of evil.
Key features
Create a character and develop skills
Explore and discover dungeons full of treasures
Collect valuable weapons and eliminate hordes of enemies
Play solo or in a team of up to four players
God of War
| | |
| --- | --- |
| Release: | 2022-01-14 |
| Genre: | Action |
| Developer: | Santa Monica Studio |
Some action games captured the hearts of gamers worldwide. God of War is one of them – an epic story about a hero driven by revenge, whose fate is tied to the gods forever.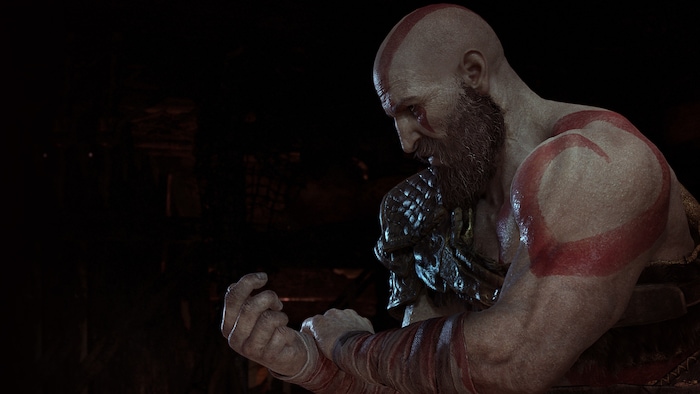 Travel to the far North and become the master of your fate! Create your legend by fighting bloodthirsty mythological beasts and forging a unique relationship with your son. If you are a fan of spectacular combat and slaying overpowered bosses – in God of War you will feel at home. And all of this is set in breathtaking scenery and a perfectly crafted story that will make you come back to the game more than once.
Key features
Play as the heroic Kratos and learn your destiny
Explore and discover the harsh reality of the far North
Fight beasts and monsters from Norse mythology
Upgrade your weapons and equipment and develop your skills
Monster Hunter: World
| | |
| --- | --- |
| Release: | 2018-08-09 |
| Genre: | Action |
| Developer: | CAPCOM CO., LTD. |
Fancy slaying monsters with some massive weapons? Then we have something just for you! Monster Hunter: World is an action RPG where you will travel to a beautiful wild land full of creatures and bosses waiting for their end.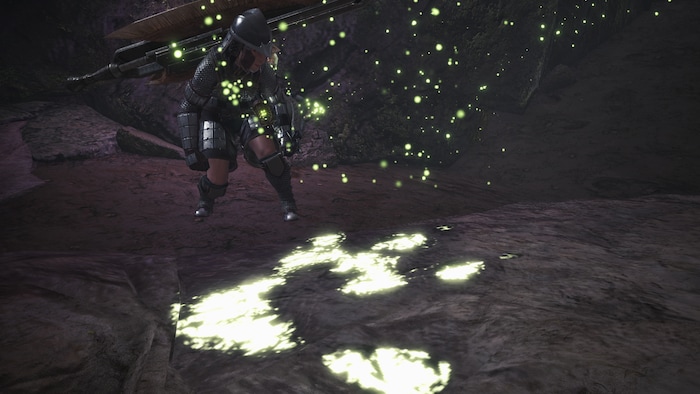 Survival is a challenging job. But in this game, you can use every monster hunter's dream gear. Explore the magical land of wild nature and discover powerful enemies to level up! Travel, eliminate enemies and acquire better and better weapons and armor to become the ultimate predator in the food chain.
Key features
Play as a professional monster hunter
Explore a deep open world and discover its secrets
Slay mighty monsters to gain experience and better equipment
Play solo or summon three other players
World of Warcraft
| | |
| --- | --- |
| Release: | 2020-11-23 |
| Genre: | MMO |
| Developer: | Blizzard Entertainment |
Join the legendary Blizzard fantasy MMORPG for PC and become its hero! Play as a Dwarf, Orc, Elf, or mighty Tauren and find your place in the world from tales and dreams.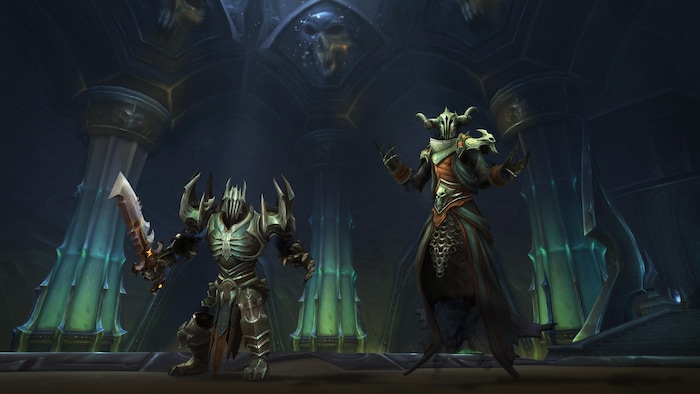 Buy a monthly subscription and enjoy thousands of hours of rewarding gameplay in the greatest fantasy RPG ever. It is a world of war and endless beauty where Horde and the Alliance battle for many years, sacrificing their best warriors. Choose the side and join the conflict to uncover its source and bring peace once and for all.
Key features
Play the most epic fantasy RPG
Choose your race and class and develop as you want
Explore a massive magical world and discover its secrets
Play solo, in co-op, or fierce PvP
Fallout 4
| | |
| --- | --- |
| Release: | 2017-09-26 |
| Genre: | RPG |
| Developer: | Bethesda Game Studios |
War – war never changes. But the new parts of the Fallout series are changing, presenting a progressively better leveling system. Whether you are an old fan of this post-apocalyptic universe or just starting your adventure – the fourth installment will never let you down.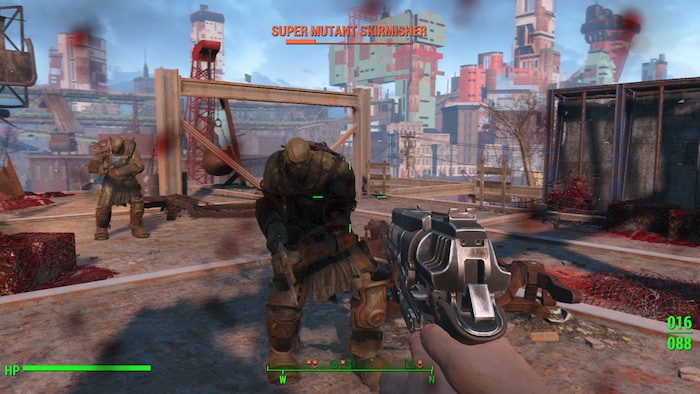 Play as the last survivor and explore a ravaged post-apocalyptic world. Your family is out there, and their fate is in your hands. Embark on a journey, craft items, get weapons, and eliminate your enemies. In the wastelands, you will often encounter various factions. Accept tasks and complete them to develop your character. And that's not all! The game supports almost unlimited mods. So even after completing the main storyline, you can still enjoy thousands of hours of addictive gameplay.
Key features
Become one of the survivors and travel the wastelands to fight for survival
Develop your character in the iconic S.P.E.C.I.A.L. system
Collect materials, create items, and get better and better weapons
Make decisions that will determine your entire adventure
Star Wars The Old Republic
| | |
| --- | --- |
| Release: | 2003-11-19 |
| Genre: | RPG |
| Developer: | BioWare |
Play free-to-play or subscribe and gain access to fabulous bonuses in the epic MMO Star Wars game from developers of games like Baldur's Gate or Mass Effect! Design a character and start your saga in the legendary Star Wars universe.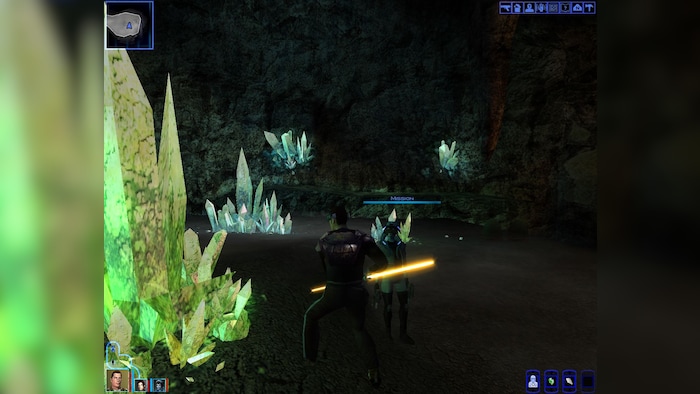 Star Wars The Old Republic is all about freedom, adventure, and a memorable story. Create a character, choose a class and side, and enter the world of war, friendship, and heartbreaking betrayals. Become whoever you want, decide your fate, and use the classic weapons of this epic universe.
Key features
Create a character and develop as you want
Get carried away by the captivating story
Train your fighting styles and use iconic weapons
Play solo or with other players
Nioh
| | |
| --- | --- |
| Release: | 2017-11-07 |
| Genre: | RPG |
| Developer: | KOEI TECMO GAMES CO., LTD. |
This game is a real treat for fans of Japanese mythology. Welcome to the soulslike RPG from Team Ninja – it's your time to join the legendary battle for domination in the magical Land of the Rising Sun.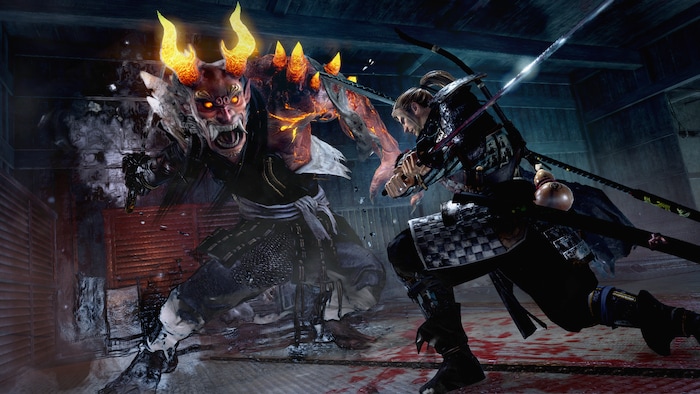 Play as an experienced samurai and dive straight into the spectacular battle with mythical yokai. Get ready for fast-paced combat and spectacular fights with humans and mythical creatures. Earn points and spend them on new fantastic skills, or switch between Stances to surprise your opponent with a powerful attack. This game is a paradise for challenging gameplay enthusiasts!
Key features
Play as a samurai and travel to feudal Japan to confront supernatural forces
Fight with a sword and use supernatural powers to defeat your enemies
Gain experience and spend points on new skills
Play solo or summon other players to play together
The Witcher 3: Wild Hunt
| | |
| --- | --- |
| Release: | 2015-05-18 |
| Genre: | RPG |
| Developer: | CD PROJEKT RED |
In the land plagued by monsters and ancient evil powers, you are the only hope for peace. Play as Geralt of Rivia and accept the most challenging jobs that will determine your future and the fate of the world.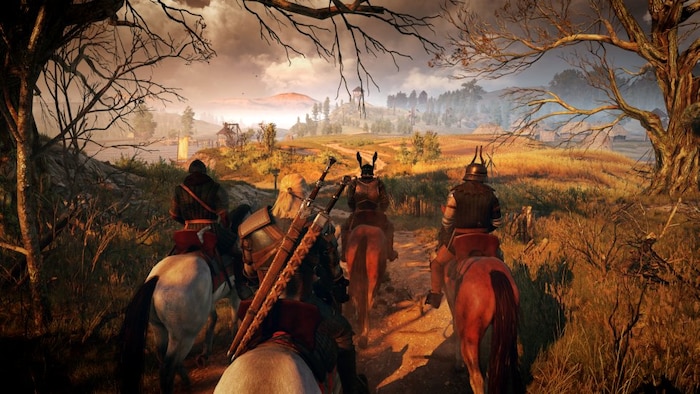 The Witcher 3 is the freedom of the open world, character growth, and hundreds of decisions that will determine the development of your adventure. Explore, engage in a captivating storyline, and battle! In this game, you will discover various enemies: monsters, hellish beasts, minions of evil, and other humans. Choose sides, develop your fighting skills and create a legend of The Witcher that no one has known before.
Key features
Play as the famous Geralt of Rivia and confront the Wild Hunt
Explore a beautiful open world to discover its secrets
Get involved in dozens of storylines and complete quests
Use magic, alchemy, and a sword to eliminate all enemies
Borderlands 3
| | |
| --- | --- |
| Release: | 2020-04 |
| Genre: | Action RPG |
| Developer: | Gearbox Software |
It is a level based, looter shooter video game where you can experience the adventure of your life alone or in the company of three other players. Accept the challenge and enter the hilarious and epic world of the legendary Borderlands!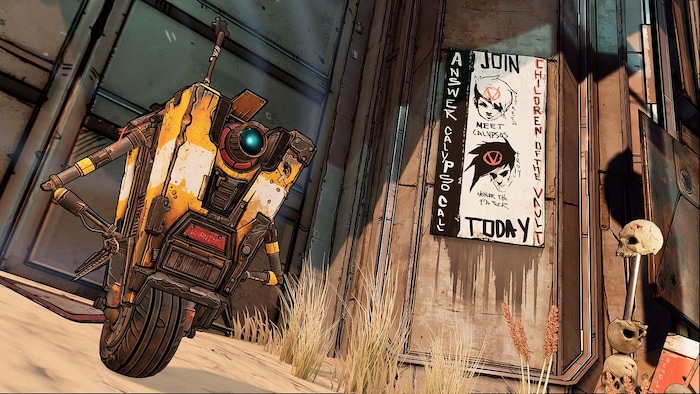 Play as one of four Vault Hunters and hunt for battles and even tougher enemies. Use powerful weapons, explore faraway planets and defeat hordes of enemies to get new Action Skills. Create a memorable hero and level up as you like. It is a game for players looking for uniqueness and a pinch of humor!
Key features
Play as one of four Vault Hunters
Explore distant worlds and fight numerous enemies
Collect precious loot and develop your character as you want
Play solo or in multiplayer for up to four players
Dark Souls 3
| | |
| --- | --- |
| Release: | 2016-04-11 |
| Genre: | RPG |
| Developer: | FromSoftware, Inc. |
You say level up – we say Dark Souls! It is the third installment of FromSoftware's legendary challenging action RPG series. Defeat hordes of terrifying enemies and rise as a new hero!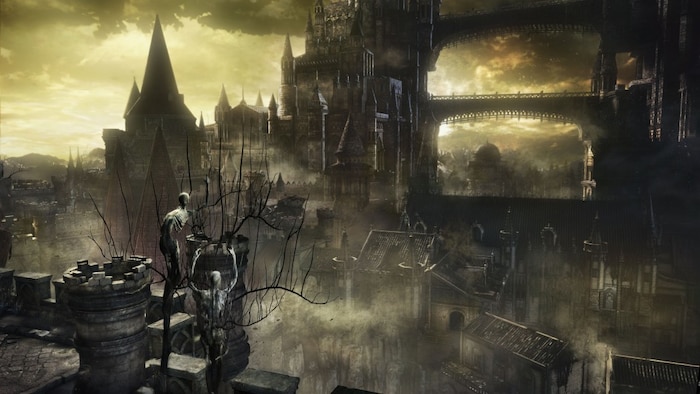 Venture to the darkest world in gaming history and face hundreds of enemies, traps, and hideous secrets. It is the legend where you can arise as the winner or become forgotten forever. Create a character, explore the world and train the best combat system. Danger lurks at every turn in this game, so you have to do everything in your power to survive.
Key features
Create a hero and develop your skills as you like
Encounter new types of enemies and eliminate each of them
Gain experience and valuable items to defeat mighty bosses
Play solo offline or in an online multiplayer for up to six players
In many leveling up games online, progression is hard work, entirely deprived of any joy. For this reason, players often give up the title at the very beginning, to avoid wasting time. Luckily, some video games in this world have mastered the art of creating balanced, satisfying gameplay. These are games where you actually forget you're leveling up, completely immersing yourself in the gratifying content and engaging storyline. So if you're fed up with deadly boring grinding for worthless loot and aim for the greatest gaming experience – the best level up system games on this list will always come to the rescue.