Wars are, unfortunately, an integral part of human civilization. They take away the lives of the innocent and result in tragedies for many while shaping the history of the world. There are, however, some aspects of the war that people may find interesting, such as analyzing fighting strategies, politics behind the conflicts, or available weapons and military technology.
Thanks to video games you can experience the thrills of war in a safe virtual environment without the need to risk your own life on the frontline. Be a soldier or a general, fight yourself or order your people to carry out the tasks – video games offer a wide choice of realistic war scenarios for you to try so you can choose whatever you find the most appealing for your taste.
To make the choice easier, we made a list of some of the best war video games you can play right now – take a look and pick your favorites.
DEFCON
| | |
| --- | --- |
| Release date: | 2006-09-29 |
| Genre: | Indie |
| Developer: | Introversion Software |
The final form of any modern conflict is a nuclear war that will most likely lead to wiping out the entire civilization from the face of the Earth – DEFCON will test your command skills during such a crisis.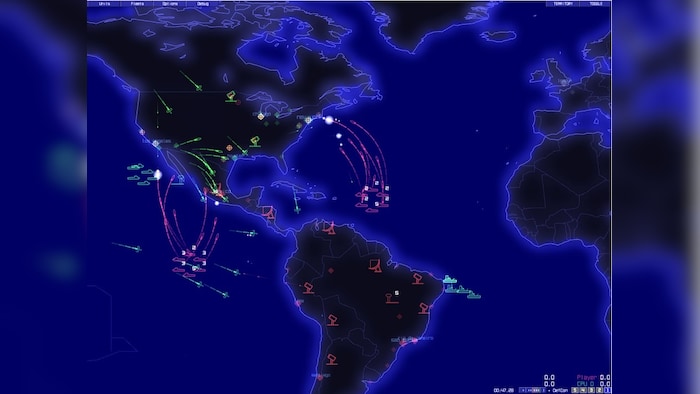 DEFCON is a real-time strategy focused on the nuclear conflict. Inspired by classic war films, it will give you the opportunity to lead a nation through the most apocalyptic period where you will have to outsmart your enemies in order to survive. A nuclear war is not a war that can be won – you're not fighting to be the winner but to be the one who loses the least.
Key features
A military strategy that revolves around nuclear conflicts
Intense gameplay that requires constant focus
Heavily inspired by the Cold War era
Very realistic experience that is further enhanced by minimalistic graphics and unsettling music
Call of Duty: WWII
| | |
| --- | --- |
| Release date: | 2017-11-03 |
| Genre: | Action & Shooter |
| Developer: | Raven Software |
If you prefer war games where you can participate in the war as a soldier, Call of Duty: WWII may be an excellent choice.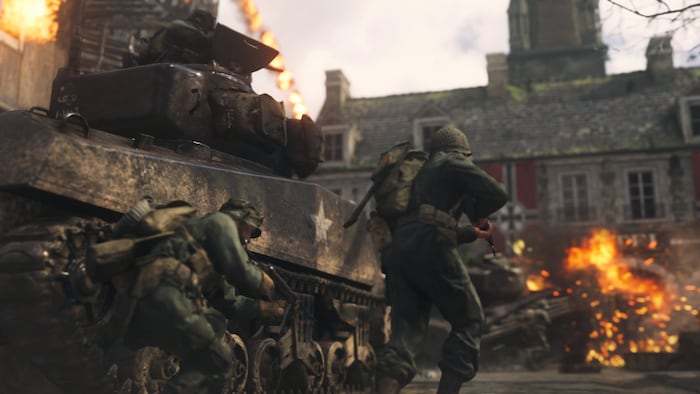 The Call of Duty series remains one of the most recognizable ones when it comes to war settings. Although a lot of players prefer to stick to the classics for nostalgia reasons, the more recent releases are also worth the praise as they offer not only an incredibly immersive experience but also top-notch visuals that will make everything so much more believable.
Key features
A wide choice of realistic WW2 weaponry and vehicles to utilize during play
An action-packed story with cutscenes that make it feel like a good old American WW2 film
Stunning graphics and visual effects
Addictive multiplayer
Command & Conquer: Red Alert 3
| | |
| --- | --- |
| Release date: | 2008-10-28 |
| Genre: | Strategy |
| Developer: | EA Los Angeles |
You simply can't have a list of the best war video games without mentioning Command & Conquer in it.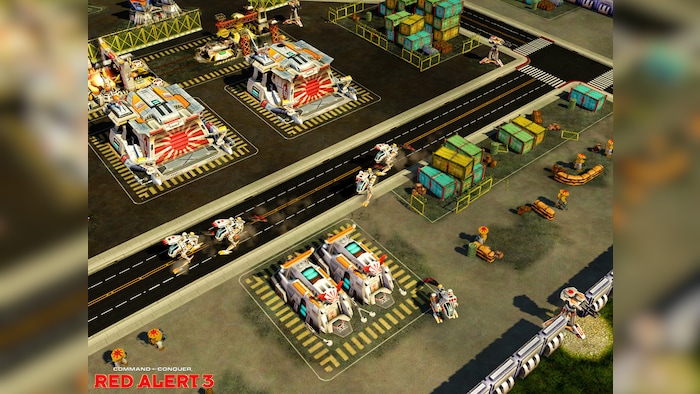 Command & Conquer: Red Alert 3 is a classic real-time strategy that focuses on the conflict between the world's superpowers. In order to gain the upper hand in the war against the USA and the Allied forces, the Soviet Union decides to go back in time and change the past. However, as a result, a new threat emerges and now the Soviets must face an even more powerful enemy.
Key features
A real-time strategy set in an alternate timeline during the WW2 era
Addictive gameplay that allows players to lead one of the three unique nations to victory
Base building, resource management, naval combat, and more
Very fun to play with friends online
Wolfenstein: The New Order
| | |
| --- | --- |
| Release date: | 2014-05-19 |
| Genre: | Action & Shooter |
| Developer: | Machine Games |
Speaking of alternate history, Wolfenstein also has something in the store.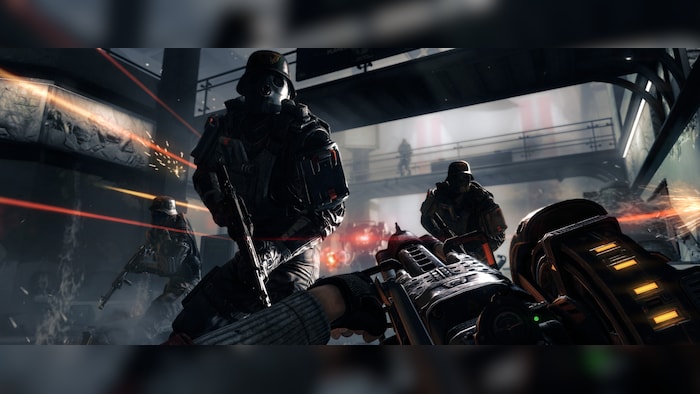 If you have ever wondered, what would it look like if Nazi Germany have won the war, you can play Wolfenstein: The New Order and find out yourself. In a world ruled by Nazis, there are still those who dream of freedom and are willing to fight for it – such as the game's protagonist, William Blazkowicz. Join the resistance and make a change in the world governed by cruel tyrants.
Key features
An intense first-person shooter set in the alternate post-WW2 setting
Gameplay that combines direct combat with the stealth approach
A wide choice of upgradeable weapons, including some futuristic ones
A well-designed world that throws high-tech inventions into a realistic world
Arma 3
| | |
| --- | --- |
| Release date: | 2013-09-12 |
| Genre: | Action & Shooter |
| Developer: | Bohemia Interactive |
Certain war video games are trying to simulate the war experience to resemble the real thing as much as possible – Arma 3 is one of them.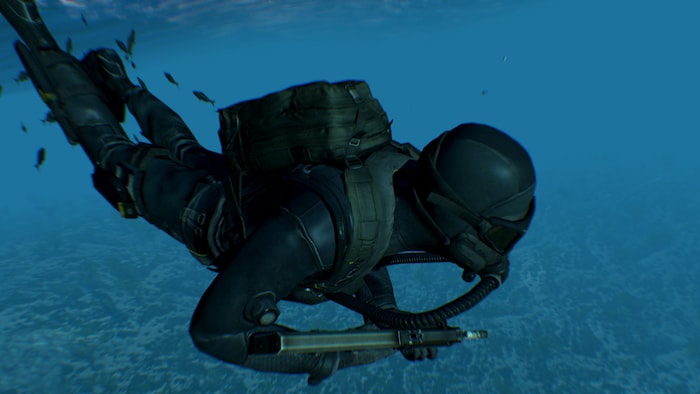 Arma 3 is a realistic sandbox-like tactical shooter that will teach you the importance of teamwork on the real battlefield. There is no I in the team – if you want to survive the deadliest encounters, you must rely on your teammates, so communicate and coordinate your actions as much as you can to surprise the enemy troops. Keep in mind that even though Arma 3 can be played alone, it's clearly designed to be played online with friends, preferably in large groups.
Key features
An open-world tactical shooter that revolves around a modern military setting
Open-ended gameplay with lots of scenario customizability and general player freedom
An incredibly realistic version of the battlefield, where one bullet can mark the end of your story
Designed to be played online but can be played solo as well
Sniper Elite 4
| | |
| --- | --- |
| Release date: | 2017-02-13 |
| Genre: | Adventure |
| Developer: | Rebellion |
War is not only about direct combat – the clever use of various elite troops, such as snipers, can give an army an invaluable advantage.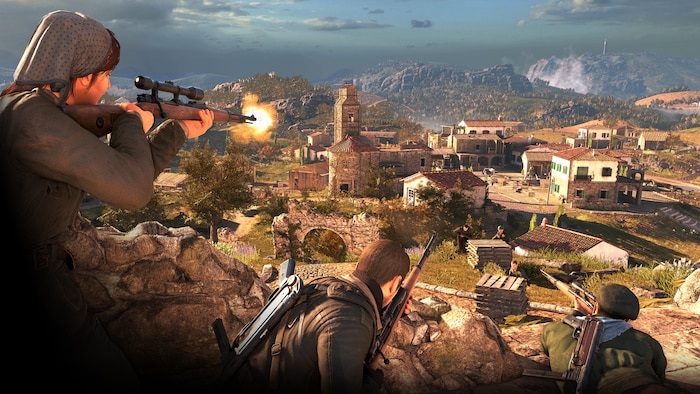 Sniper Elite 4 continues the famous series where you will have the unique opportunity to play as a sniper who must carry out important missions to help your side win the war. You will be tasked with taking out unsuspecting soldiers and commanders, stealing documents, and providing support from the shadows – your enemies won't even know what hit them.
Key features
A tactical shooter set during the Second World War
The gameplay heavily focused on stealth, long-distance kills, and keeping a low profile
Satisfying, brutal x-ray replays – watch the bullet in slow motion as it pierces the skulls of your enemies
A certain degree of freedom when it comes to completing tasks
Hell Let Loose
| | |
| --- | --- |
| Release date: | 2019-06-06 |
| Genre: | Indie |
| Developer: | Black Matter Pty Ltd |
World War II is a common choice for first-person shooter settings and it's not surprising – the most devastating disaster of modern times shouldn't be easily forgotten.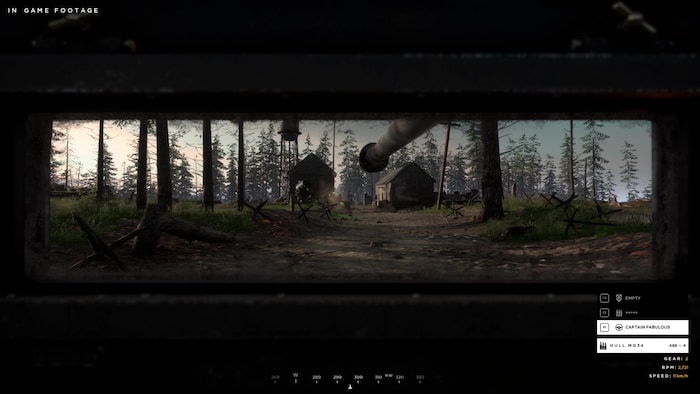 Hell Let Loose is a first-person shooter that combines the realism of war with relatively easy gameplay. The game revolves around multiplayer encounters, where two huge teams of players fight each other for domination over the map. As a multiplayer game, you can expect it to quickly become incredibly competitive – if you're not familiar with FPS games in general it may be difficult to pick up and follow at the beginning, but it's well worth it.
Key features
Incredibly realistic WW2 experience
Large-scale combat that throws foot soldiers and vehicles onto the battlefield
Breathtaking visuals and incredibly accurate sound effects
Requires close cooperation with teammates to achieve success
Brothers in Arms: Hell's Highway
| | |
| --- | --- |
| Release date: | 2008-10-08 |
| Genre: | Action & Shooter |
| Developer: | Gearbox Software |
There are some games that perfectly capture the nature and brutality of war. Brothers in Arms shows a story that is as much heroic as it is sad and full of painful sacrifices.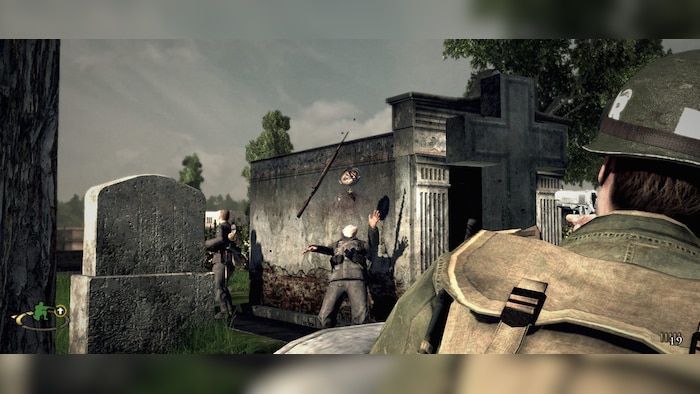 Brothers in Arms: Hell's Highway focuses on the famous Operation Market Garden from the late WW2 period. Due to the game's age, it doesn't look as good today as it looked when it was originally released, but it shouldn't be too much of a problem – it looks good enough and it's the smooth gameplay and the compelling story that matter the most here anyway.
Key features
A first-person shooter with elements of strategy and squad leading
A believable WW2 setting shown from the perspective of the Allies
Addictive gameplay combined with a cinematic experience
Destructible cover system
Company of Heroes 2
| | |
| --- | --- |
| Release date: | 2013-06-25 |
| Genre: | Strategy |
| Developer: | Feral Interactive (Linux) |
When it comes to top-rated WW2 real-time strategy games, Company of Heroes clearly stands out from the crowd.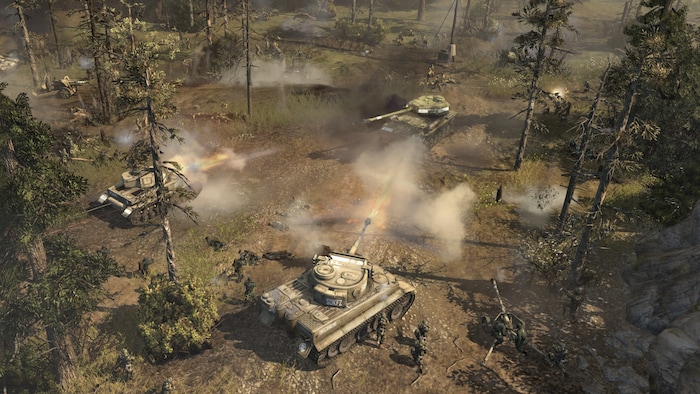 Company of Heroes 2 will take you to realistic Second World War battlefields where you will have the opportunity to lead one of the few nations to victory. The game looks extremely polished and encourages the use of advanced tactics to win – being able to quickly send units that can effectively counter the enemy forces is one thing but you must also consider unit upgrades, terrain, available covers, and weather conditions, among other factors.
Key features
A beautiful WW2 RTS that makes use of physics
Several unique playable nations to choose from
Destructible environment and weather that affects gameplay
Incredibly fun multiplayer mode
Battlefield 1
| | |
| --- | --- |
| Release date: | 2016-10-20 |
| Genre: | MMO |
| Developer: | DICE |
Although Second World War is a common choice for war video games, we mustn't forget about the war that took place two decades earlier but rarely gets the spotlight.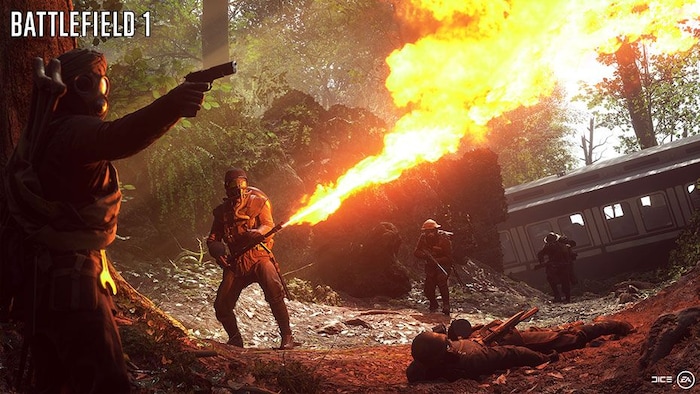 Battlefield 1 is a first-person shooter that makes use of the First World War setting and does an incredible job of showing players how battles looked back then. Tanks weren't as popular yet and battlefields were dominated by bolt-action rifles, primitive machine guns, and horses – and that's how it is in Battlefield 1. Combined with amazing visuals and sound effects, you get a unique experience you wouldn't want to miss.
Key features
An excellent FPS set during WW1 – a rare and precious sight in video games
Diverse gameplay that combines infantry play, vehicular combat, and fast-paced cavalry action
Gorgeous visuals, and stunning sound effects
Gets even better in multiplayer
The Best War Video Games
War video games come in many different variants and genres, which makes it easier for gamers to choose something they'll enjoy. If you're not a fan of FPS, where your reaction time is what matters the most, you may find joy in real-time strategies that require more planning, for example.
If you're looking for some of the best military video games, take a look at the list above and you'll surely find something to have fun with – either alone or with friends.