There was a time when it was the story that mattered in video games, right? An era, during which single player experiences dominated the market and people immersed themselves in their individual universes without all that additional multiplayer mumbo-jumbo, right? Oh, the good old times. Now it's all about the loot-boxes, competitive multiplayer, DLCs and other ways to take money from the poor gamer's pocket, right?
Wrong. Fans of single player games have never had a better year than 2017. Here's why.
Love and Hate
There are still companies out there who are not looking at the huge e-sports and loot box markets to drool at the thought of taking some of that heap home. Let's leave that to Blizzard and Valve.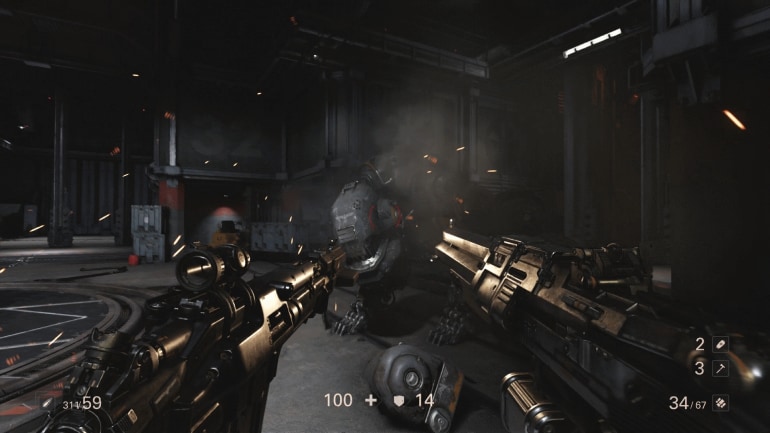 Who's leading the charge in the opposite direction, publishing one high-quality single player game after another? Long gone are the days when we were waiting for what Valve or Blizzard had to show in the area of single-player campaigns. Of all the companies, it's… Bethesda who is sticking with the story and creating games around single-player experiences (or just going full multiplayer with Quake Champions).
Just look at the games they published this year. Let's start with Prey, which many journalists and gamers alike called the spiritual successor to Half-Life 2, but without those irritating cliffhangers. Prey is a prime example of a superb design, a smart approach, and great writing. Being locked up in a space station with shape-shifting aliens was a splendid idea, but the execution is second to none.
Another single-player game from the publisher to hit us in 2017 is Evil Within 2. With its spooky atmosphere, tragic story, extraordinary level, and monster design it's on the "best of 2017" list of every horror fan out there. Not many expected that a sequel to this game will ever be produced. On one hand, the predecessor was great, on the other, it did not sell that well. But Bethesda apparently believes in this franchise.
The developers of Prey, Arkane, had a busy year. They've finished working on Prey and then jumped right onto an add-on for their excellent Dishonored 2. This franchise has a great history of extraordinary additional content by many regarded as better than the base game and Death of the Outsider was everything the fans clamored for. First, it changed the protagonist from the do-gooders of the imperial family to an assassin and a murderer, Billie Lurk. Secondly, it gives you the chance to fight the titular Outsider with the help of Daud, the biggest badass in the universe. More Dishonored, please!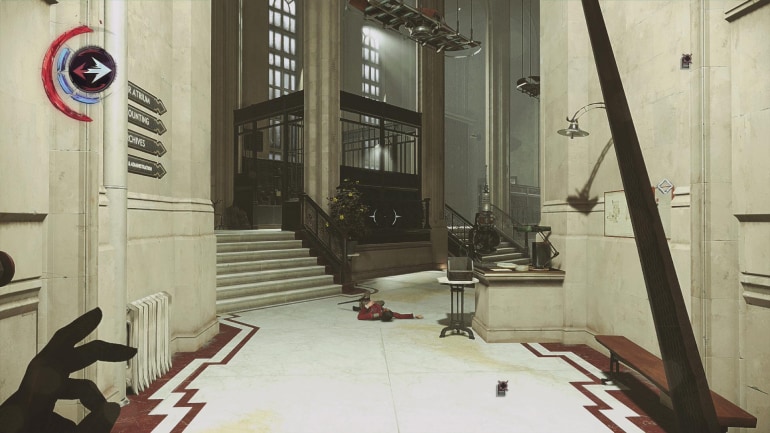 And then is the best game that Bethesda has published this year. Wolfenstein II: The New Colossus is a splendid mixture of story, atmosphere, shooting, and dual-wielding a shotgun. It expands on the formula of The New Order, adds new guns, mechanics, enlarges its levels, introduces new heroes. It's got everything that a fan of an intelligent shooter would want. Apart from the main, tongue-in-cheek storyline, there are additional missions, where you have to take down Nazi commander, tons of collectibles to find. And in the end, who wouldn't want to blast Nazis into bits in the streets of occupied New Orleans or nuclear wasted Manhattan?
The French Connection
No far away from Bethesda is another publisher, who is taking flak from hardcore gamers on a regular basis, Ubisoft. Players love to pour hate on the French company, but look what it gave us during this year only: Assassin's Creed: Origins and South Park: The Fractured but Whole. Origins is a return to the form for the beloved/hated Assassin's Creed franchise, with a much more coherent and interesting story, an immersive setting and protagonists that you don't have to hate. Sure, it's got all the Ubisoft trademarked elements all over it, the huge map, the icons, the scanning and marking of enemies, the fortresses, and towers, but on the other hand – it's one of the best single-player, open world games out there with an endearing, living, breathing world.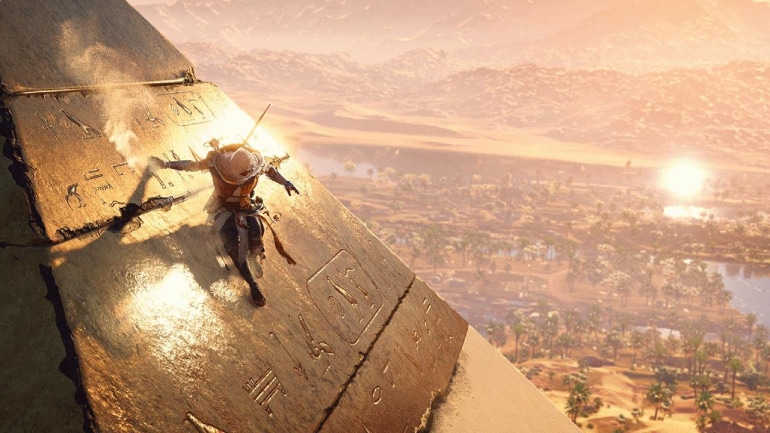 South Park: The Fractured but Whole is yet another example of a massively great single-player experience, but that is not that hard to believe. Its predecessor, The Stick of Truth was also great. The game follows our favorite kids, who wreak havoc on their hometown dressed as a superhero as the team splits into two separate groups with different visions for the development of their "franchises." As always in South Park, it's a mixture of intelligent quips with stupid jokes, farts, and shit.
The State of Facts
And these are only a couple of examples of story-driven big budget games. We didn't say about the blooming indie market with its huge catalog of single-player games. Or about the splendid Divinity: Original Sin 2. Or about Paradox and its grand strategy games.
So every time you read yet another story about micro-transactions, about always-online games, about the death of the story and the single-player mode, do not believe them. There are tons of great games out there and hundreds of good titles which are just waiting for you to discover. Go on, adventures await.