The fast pace of everyday life and convenient payment methods make us less and less careful. Meanwhile, the information shared is regularly collected, transferred, and used elsewhere. So is there such a thing as complete security? And how to stay safe when paying online?
When you withdraw money from an ATM, pay with a card and order a gift from an online store, you share information about your activities and whereabouts each time. No wonder, because paying by card or shopping online is a perfect method of dealing with crucial everyday matters. The problem is when you choose convenience, you often pass on your details, friends' locations, phone numbers, or email addresses.
Even the latter, though so innocent, can become the target of hacking attacks if they fall into the wrong hands. We can also become easy prey to skimming, meaning copying a credit card while using an ATM. All this data creates an information web that may prove extremely useful in the hands of experienced frauds. Remember the pandemic?
Suddenly, we all switched to online payment methods to limit personal contact. So let's answer the fundamental question – is there still a safe way to pay someone online? And how to properly keep at least a bit of anonymity on the Internet? If you care about the safety of you and your loved ones, be sure to take a minute to read this short guide on the most secure payment methods.
The Safest Ways to Pay in 2022 – A Comprehensive Guide
Payment Apps
When we all carry smartphones, payment apps are one of the safest payment methods. But not all of them – choose only checked and confirmed ones, like ZEN.COM, Google Pay, Apple Cash, or PayPal. Sounds complicated? Don't worry — there is nothing easier than using these services — fast and safely.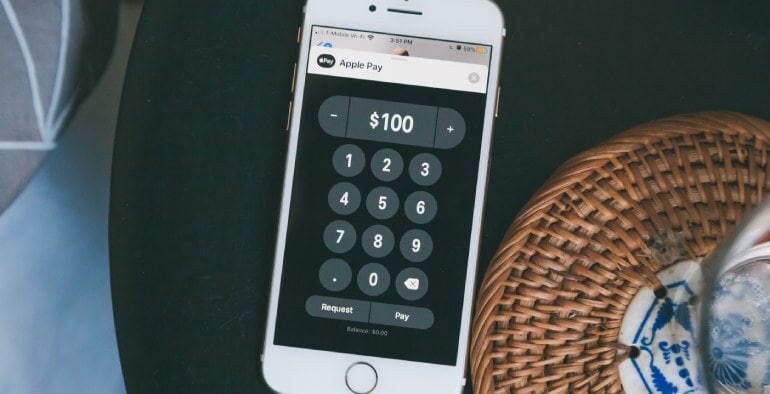 Photo by Live Richer
Trusted payment applications like ApplePay do not store or use original credit and debit card numbers. They also do not collect information about transaction details while providing advanced encryption and authentication methods. During payment, your money will be debited directly from your account as if you were paying with a regular card. So what makes them safer? Using such apps, you can avoid the popular theft form of charging cards through purses or trouser pockets – often done in large queues at the store. Each payment requires confirmation on your part and is not based solely on the instant contactless payment method. And if you lose your phone, your cards will always be safe thanks to the digital token.
Masked Cash
Masked Credit Cards are one of the safest payment methods gaining more and more recognition worldwide. While its name may sound extremely cryptic, the operation is simple. It's just a virtual card that can temporarily replace your plastic.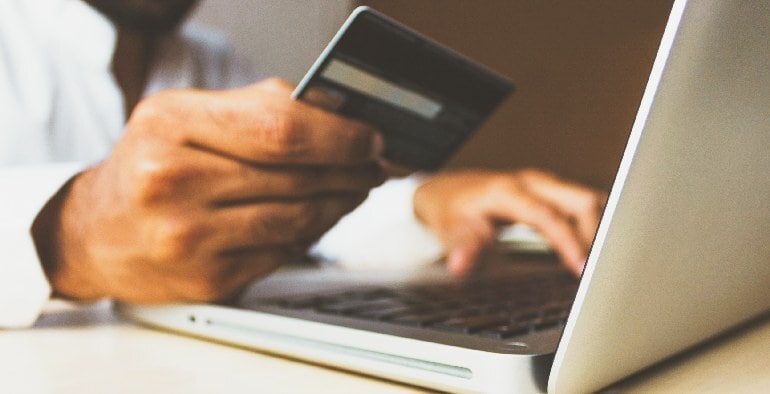 Photo by rupixen
Depending on the selected bank or service, such a card may or may not be free. But, if you do a lot of online shopping and start to worry about providing too much information, this method is worth every penny. The Masked Credit Card is a shield for your credit or debit card. You can use it for one purchase only or choose the all-season option. No one will get your card number and address, and you can be sure of more secure payments. So if any merchant or scammer decides to share your private details, your card and data will always stay safe.
Gift Cards
Gift cards are not only an excellent online or in-store payment method but also a great way to transfer cash to another person. With such a card, you can shop at a selected retailer or use it as a universal form of payment similar to masked cards depending on what card it is.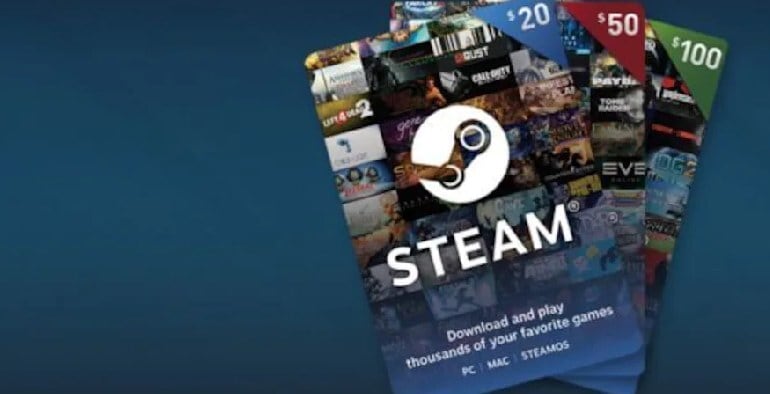 If you shop online and plan to spend money at a specific retailer – use the gift card. Many fashion stores, gaming, and streaming sites allow you to buy gift cards to use for yourself or give them to a friend. But the best is that when you pay with such a card, you do not share your private information because the payment occurs via an anonymous code.
Find best deals on gift cards
Prepaid Cash
It is the perfect payment method for kids or people who want to be in control of upcoming expenses. Depending on the desired level of anonymity, you can buy such a card with cash. Or get it online, but keep in mind your information will be shared.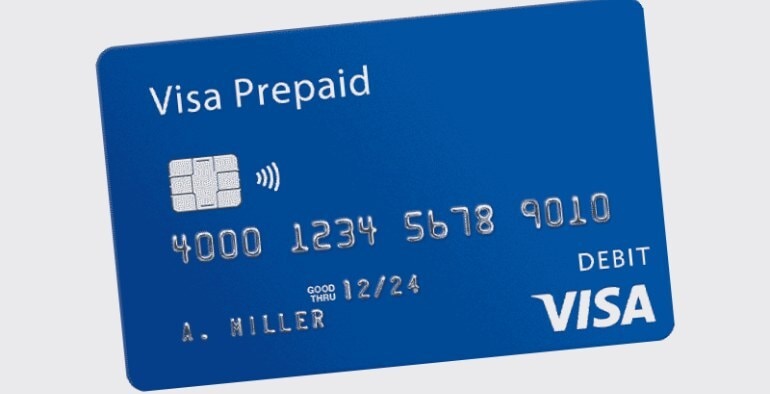 Photo by Visa.com
The great thing about these cards is they have a specific limit. So the money is not charged from your account but directly from the card. Plan your expenses and choose the amount that interests you the most to spend on specific purchases – no worries about distributing private data or exceeding the established limit.
Cryptocurrency
Cryptocurrencies are known as one of the methods of investing and possibly earning money. However, few know that they can also work as online payments. If you desire anonymity, this may be the perfect method.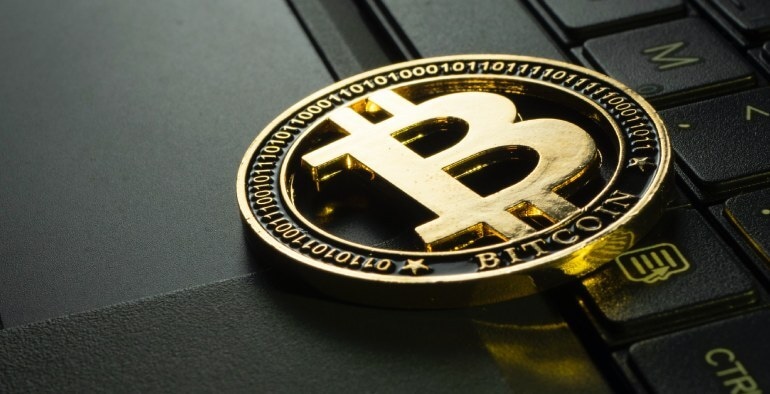 Photo by Jievani Weerasingh
You can pay with cryptocurrencies like Bitcoin both in stationary and online stores. Moreover, it's a simple process. To embark on your adventure with safe shopping, download the cryptocurrency wallet application to your phone or computer. Services like Coinbase, NOWPayments, or CoinGate will do the work. But it's best to do your research to choose the most suitable conditions. Having such a virtual wallet, you gain access to the entire base of sellers accepting cryptocurrencies. To make a purchase, send the selected crypto amount to the chosen recipient, and all ready! It is a safe payment method, but keep in mind that the value of your cryptocurrencies is volatile, and it is always worth keeping up to date on this specific topic.
Find best deals on Cryptocurrencies Gift Cards
Google Pay
It is an app from Google for safe online and in-store purchases – and more! In this wallet, you will collect all your important cards to use what you need the most – contactless and no data sharing.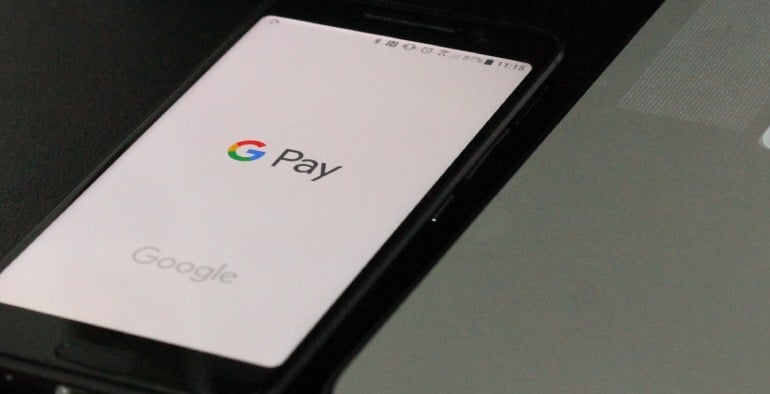 Photo by Matthew Kwong
To use the free service from Google, you need to create an email account on Gmail to start your adventure with secure payments by phone. Google Pay, like Apple Pay, is becoming more popular due to several security standards designed to protect users against fraud or theft. With a personalized screen lock and the generated number of your card, your data will always stay safe against all threats. Now you can almost give up using your plastic credit card and conveniently handle all matters from the application.
As you can see, you don't have to move to the local forest to stay anonymous. You also don't need to discover hacking tricks to pay without risk for your purchases. By controlling expenses, tracking payment history, or learning new safe payments, you will significantly expand your knowledge about current techniques of fraud or theft. And your money will always be safe! Unfortunately, it's hard to say that these methods are 100% secure. Scammers climb to the heights of creativity in inventing new strategies to make us all poorer. For this reason, the most crucial thing is vigilance, which, with the active support of the safest payment methods, will help protect the contents of your bank account.