With the release of The Sims 4, previous life simulator installations from Maxis lost some of their popularity. However, soon part of the fan community chose the best game in the ranking – The Sims 3.
Although The Sims 3 came to life in 2009, the famous simulation gameplay offers many up-to-date features. Depending on the personal preferences of players worldwide, this title is one of the most popular video games next to The Sims 4.
As it turns out, The Sims 3 brings many simply better solutions. And among them, you can find a sparkling gem of the whole series – DLCs! Thirsty for new adventures in your favorite gameplay? Welcome to this complete Sims 3 expansion packs list with their legendary content in order!
The Sims 3: World Adventures
| | |
| --- | --- |
| Release date: | 2009-11-17 |
| Developer: | Maxis |
Travel unlocks new skills, especially in this first expansion pack for The Sims 3! Make your Sims visit the farthest corners of the world and experience extraordinary adventures for extra hours of addictive fun.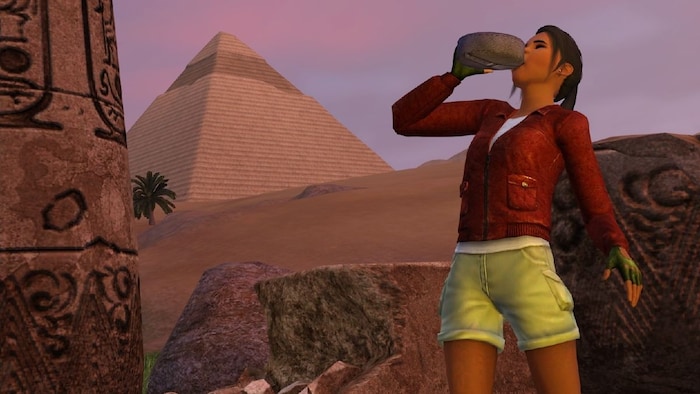 Travel to Egypt, France, or China to discover new locations and meet friends. But the World Adventures DLC isn't just a break for your Sims – it's also extra activities! Discover new skills: nectar making, martial arts, and photography. Go for a walk or explore the ancient dungeons to find priceless treasures. Each adventure brings benefits and cash, so try everything!
Key features
Play The Sims 3's first major expansion pack
Travel to Egypt, China, and France
Complete quests and unlock new skills
Enjoy a new set of accessories for interior design
The Sims 3: Ambitions
| | |
| --- | --- |
| Release date: | 2010-06-02 |
| Developer: | Maxis |
Let your Sims evolve in entirely new directions! Explore career paths, hobbies, and skills to achieve more than ever with the base version of the game.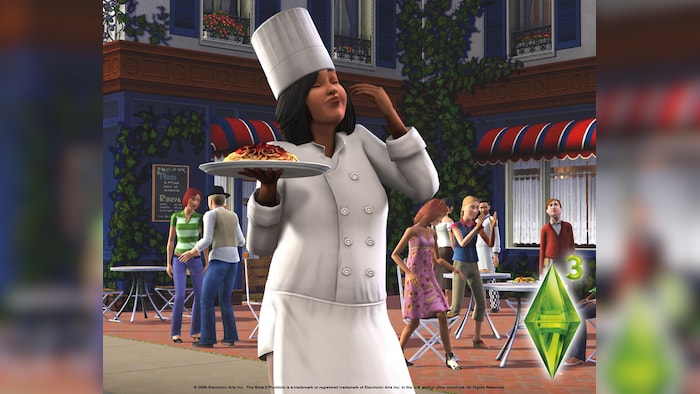 The Ambitions DLC is a massive bundle of new professions and activities that your Sims can engage in from now on. Among the jobs, you will find many exciting careers like architect, inventor, ghost hunter, stylist, and doctor. Each features new challenges, tasks, and achievements that will increase their satisfaction with life and enable creative development paths. Moreover, in this expansion, you will discover a new moral choices system and dirty clothes that need a wash after work.
Key features
Discover new professions for your Sims
Get better skills and complete challenges
Experience fantastic adventures related to the chosen profession
Make your Sims bad or good
The Sims 3: Late Night
| | |
| --- | --- |
| Release date: | 2010-10-26 |
| Developer: | Maxis |
Time to have some fun! Visit a new location and discover thrilling nightlife to embark on one of the alternative career paths for the most outgoing Sims hungry for new connections and experiences.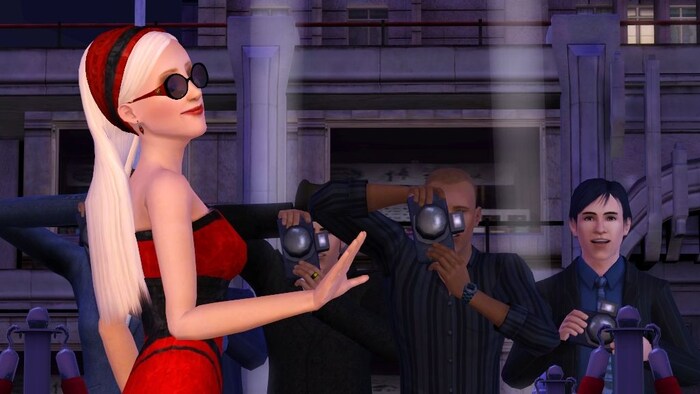 Welcome to Bridgeport – a true oasis of nightlife and classy people. Meet other Sims, have a drink, dance, and explore this shining city at night. The more new experiences, the more personality points! Use your charm and become a bartender to mix the best drinks and be always up to date with the latest rumors. Or choose a movie career and discover a world of great fame. Want more? Become a vampire! Choose night as your default time of life and learn supernatural skills to become the most powerful creature in your neighborhood.
Key features
Explore Bridgeport and enjoy an immersive nightlife
Discover new career paths and learn unique skills
Live in a modern apartment and earn Personality Points
Become a vampire to gain supernatural powers
The Sims 3: Generations
| | |
| --- | --- |
| Release date: | 2011-06-03 |
| Developer: | Maxis |
Expand Sims' life stages to participate in new family events and witness truly milestone moments. From childhood to old age!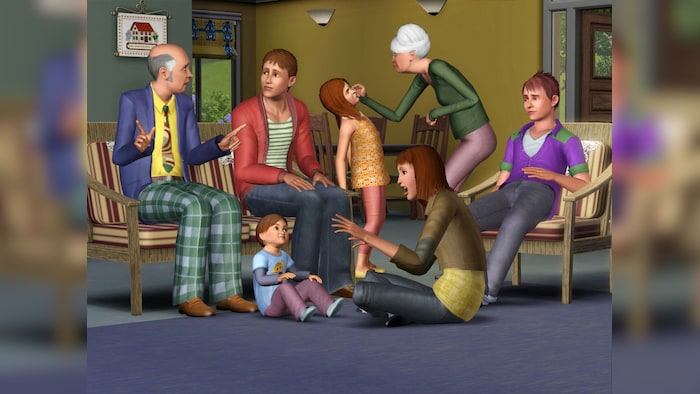 Begin the game as usual – creating your dream Sims. Start a family and see the crazy world of childhood and adult changes! Unlock new career paths, take care of kids, and witness how the passing of time alters their character. Now your Sims can rebel, destroying stuff and making silly pranks on family members. It's up to you how they grow up! The expansion pack also introduces new school activities, interests, midlife crises, and epic family celebrations.
Key features
Play the fourth expansion pack for The Sims 3
Witness the changing life stages and characters of your Sims
Take care of the kids and see who they become
Discover exciting new activities and traits for family members of all ages
The Sims 3: Pets
| | |
| --- | --- |
| Release date: | 2011-10-20 |
| Developer: | Maxis |
We all love pets, but have you ever wanted to be one? Now you can! Take The Pets DLC for your favorite The Sims 3 gameplay to a new level of fun with your favorite pets.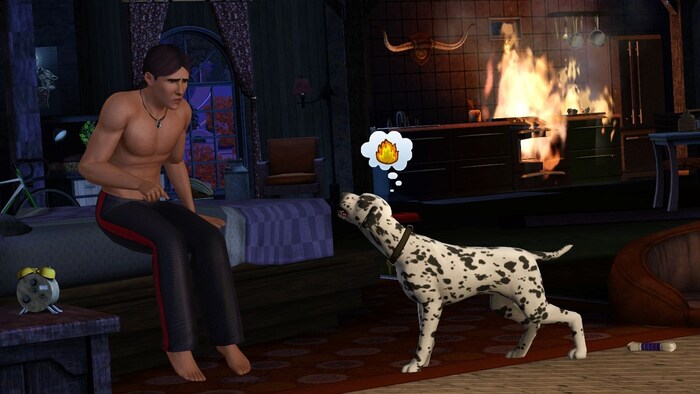 Get a dog, cat, or horse, and enjoy new activities with your favorite pets. You can design your dream cat or dog by customizing its appearance to the smallest detail. And discover fun locations created especially for your animal friends. Visit parks and ranches, teach your pets new skills and breed them in entirely new species. You can also adopt a stray pet or play as a pet! Take control of your pet's actions and desires to see the world through its eyes!
Key features
Get yourself a dog, cat, or horse
Visit new locations and teach your pets skills
Customize the appearance of your pet down to the smallest detail
Play as a pet and explore the world from a new perspective
The Sims 3: Showtime
| | |
| --- | --- |
| Release date: | 2012-03-08 |
| Developer: | EA Salt Lake |
Become a star! Access new stage professions and make your Sims famous – but not only in your game. Now you can share your achievements with your friends!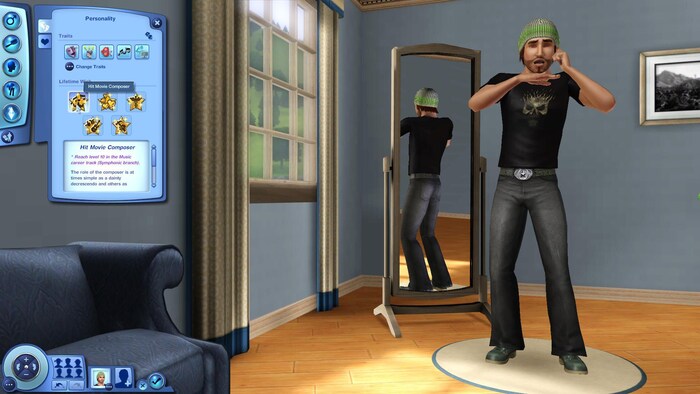 Choose the profession of a DJ, magician, or singer and start the adventure of your life with fame. The new Starlight Shores location will provide you with everything you dream of – show venues, parks, and legendary events to present your Sims' talents. Send stage superstars to other players' cities! Communicate with friends and exchange Sims to experience the real life of a celebrity on a grand scale. There are lots of rewards to unlock!
Key features
Unlock new stage performance career paths
Explore Starlight Shores and have fun in unknown locations
Trade Sims with other players
Collect fantastic rewards for spending time with the community
The Sims 3: Supernatural
| | |
| --- | --- |
| Release date: | 2012-11-20 |
| Developer: | EA Salt Lake |
It is one of the most popular DLCs for The Sims 3, introducing several supernatural characters to the game. The expansion pack came to life thanks to the requests of fans who wanted to enrich their favorite gameplay with horror-like features.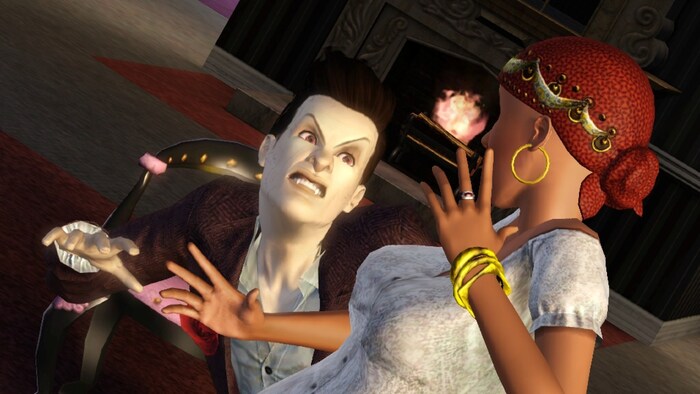 Make your The Sims 3 experience magical! Create wizards, werewolves, vampires, fairies, and more to unlock new skills and social options. Visit Moonlight Falls and have fun with your Sims' supernatural abilities. You can also discover new development paths, learn magic, experience epic adventures, and enjoy gothic outfits. This expansion pack is the perfect way to make The Sims 3 gameplay always like Halloween!
Key features
Create Sims with supernatural powers
Enjoy unique outfits and hairstyles
Discover the exciting town of Moonlight Falls
Unlock new skills and learn magic
The Sims 3: Seasons
| | |
| --- | --- |
| Release date: | 2012-11-20 |
| Developer: | Maxis |
When the weather changes, so does the mood. Witness exciting changes in Sims' lives as the seasons pass.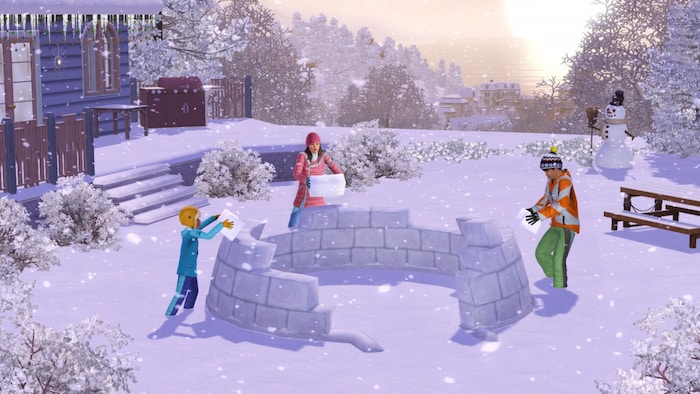 Discover new activities, hobbies, and ambitions for the upcoming seasons. Enjoy a rainy autumn afternoon at home, go snowboarding in winter and have fun with seasonal festivals! Each season brings new gameplay possibilities and even more exciting activities for your Sims. The DLC also brings a whole range of cosmetic accessories, decorative stuff, furniture, and a small surprise – an unexpected visitor from space!
Key features
See the passing seasons and changing weather
Take part in seasonal events
Discover new outfits, activities, and cosmetic stuff
Add aliens to your gameplay
The Sims 3: University Life
| | |
| --- | --- |
| Release date: | 2013-03-05 |
| Developer: | EA Salt Lake |
There's nothing like college life! Start the party or pursue your scientific dreams in this unique DLC introducing the University to your neighborhood.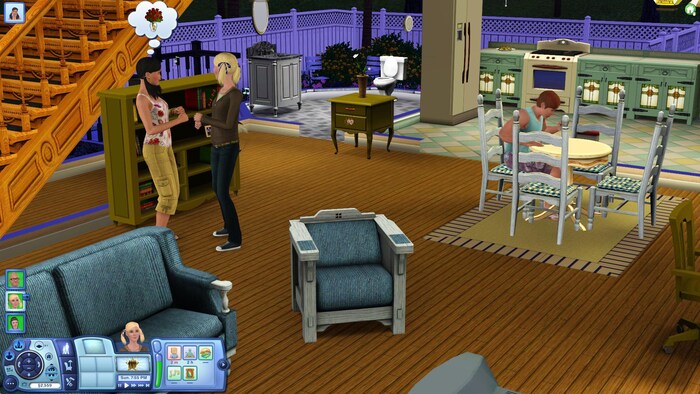 Boost your professional experience with a university degree! Choose from six courses and send your Sims to college – regardless of age. It is a perfect opportunity to broaden their horizons, make new friends, and experience crazy fun like never before. And between lectures, Sims can explore campus locations, join one of the leading groups, or develop other hobbies with new friends!
Key features
Add a university to your favorite The Sims 3 gameplay
Choose from six courses and discover new development paths
Enjoy the unpredictable student life
Make new friends and lose yourself in exciting hobbies
The Sims 3: Island Paradise
| | |
| --- | --- |
| Release date: | 2013-06-25 |
| Developer: | Maxis |
Have fun with the most exotic content for the Sims 3 gameplay. Change the lives of your Sims and travel to a tropical island to embark on a new adventure in a paradise setting!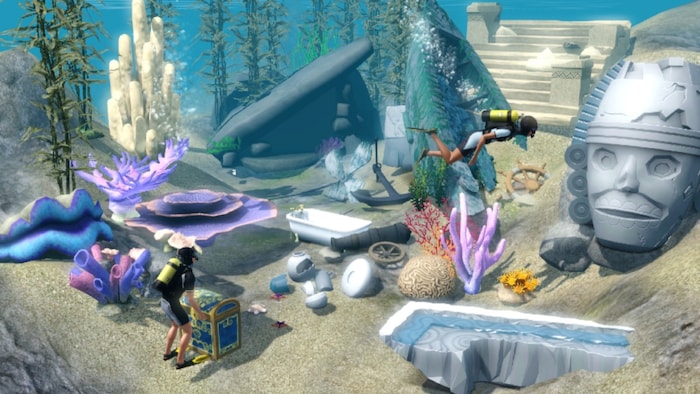 Imagine a beautiful land located on the seashore where all your dreams come true. Welcome to Island Paradise! Enjoy endless vacations, build a new type of lot, and dive in the warm sea waves. Who knows, maybe you'll make new friends? And if you see vacations as a great money-making opportunity, be sure to redirect this creative energy to building your holiday resort!
Key features
Start your vacation on tropical islands
Discover new career paths and earn money at your holiday resort
Build a houseboat and visit various ports
Explore mysterious islands and dive into the beautiful depths of the sea
The Sims 3: Into the Future
| | |
| --- | --- |
| Release date: | 2013-10-23 |
| Developer: | Maxis |
Time to leave the present and meddle with the future. Use the advanced portal to travel in time and discover the impressive town of Oasis Landing!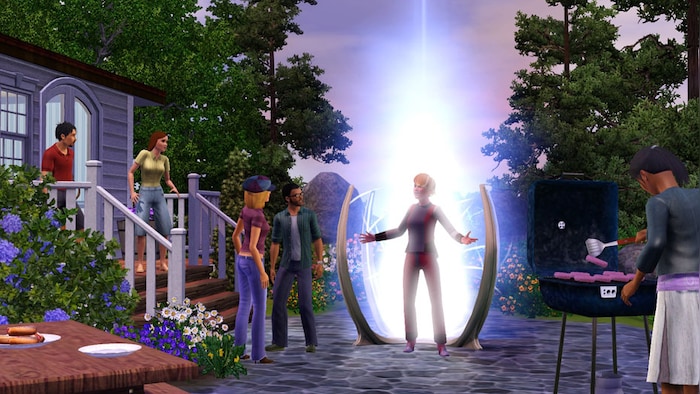 Start a new life in the future. Enjoy new customization options for your Sims, dress them in futuristic clothes, and visit high-tech houses. Or go out! These streets are full of happy people, alternative transportation methods, and irreplaceable plumbots. Into the Future DLC also means new career paths, decorative elements, and activities, captivating for long hours of great fun. But not without consequences – any action in this world can impact the entire timeline!
Key features
Embark on a journey in time to the city of the future
Enjoy new customization options for your Sims
Explore the neighborhood, discover new types of apartments, and make friends
Experiment with the timeline and see how your actions affect the lives of other Sims
Right from the start, The Sims 3 expansion bundles came with the best initial content. When you buy your dream DLC, you can expect a complete package of new adventures, professions, locations, and gameplay options. As some of us remember, The Sims 4 DLCs fared worse in this comparison at first, missing basic features like the toddler stage of life or swimming pools. Now they're reintroduced, but fans remember that time of confusion and discuss the upcoming The Sims 5 with concern and curiosity. Meanwhile, The Sims 3 shines with all the extra content, laying a solid foundation in the series of the most popular life simulators. So if you're dreaming of a classic The Sims experience before the grand release of the next installment, spend some quality time in these epic The Sims 3 expansion packs!