A video game for kids? Or maybe for girls? Not at all. The Sims is a groundbreaking life simulation that has entertained us for over 20 years. Everyone plays it: adults, kids, and senior players. We bet if our pets could play games, they would choose The Sims.
The simulation series from Maxis is more of a legend than just another title. The Sims encourages relaxation and freedom of action like nothing else. But the crucial breakthrough was The Sims 3, which prepared the way for the success of the newest The Sims 4. The creators introduced changes to the mechanics, transforming the already known gameplay forever. And with them, they released several fantastic extras that added even more amazing fun.
The Sims 3 + All Expansions
| | |
| --- | --- |
| Release: | 2009 |
| Genre: | Simulation |
| Developer: | Maxis Redwood Shores, EA Salt Lake |
Maxis and EA have released eleven great expansion packs for The Sims 3 life simulation, where you can make all your dream scenarios come true. They all feature entirely new content like furniture, clothes, locations, events, and activities. And as long as the game runs on your PC, you can safely enjoy them all!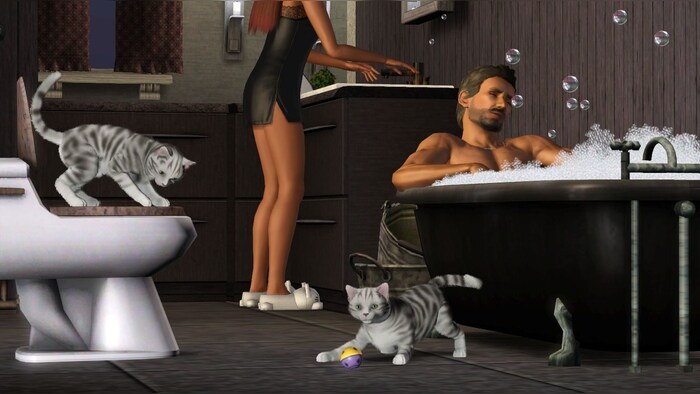 Fancy an adventure? Make it possible in World Adventures DLC! Venture out to three new destinations and make your Sims' lives fabulous right away! Or maybe a little variety for everyday life? These are the features you will discover in the Ambitions, Generations, and University Life expansions. Discover new skills, events, and careers to create even more unpredictable development paths! And for those seeking excitement, Maxis has prepared Late Night, Showtime, Seasons, and Island Paradise, with new places to visit and many exotic gameplay features.
But there's still more! If you love animals and the world of pets is close to your heart, then be sure to buy Pets DLC. You will get a bunch of new animals and additions for all your little companions with it. And if you prefer incredible adventures in totally extraordinary circumstances, then play Supernatural and Into the Future – two unique expansions that will turn your gameplay upside down.
Key features
Play eleven exciting additions to your favorite The Sims 3
Discover new locations and gameplay features
Get access to lots of cosmetic accessories and furniture
Experience crazy adventures in unique scenarios
The Sims 3: Fast Lane Stuff
| | |
| --- | --- |
| Release: | 2010-09-07 |
| Genre: | Simulation |
| Developer: | The Sims Studio |
Get behind the wheel of the fastest vehicles and drive through your neighborhood in style! In this accessory pack, you will gain everything fans of cars and elegance could desire. Make your life crazier and wreak mayhem on the roads of your city!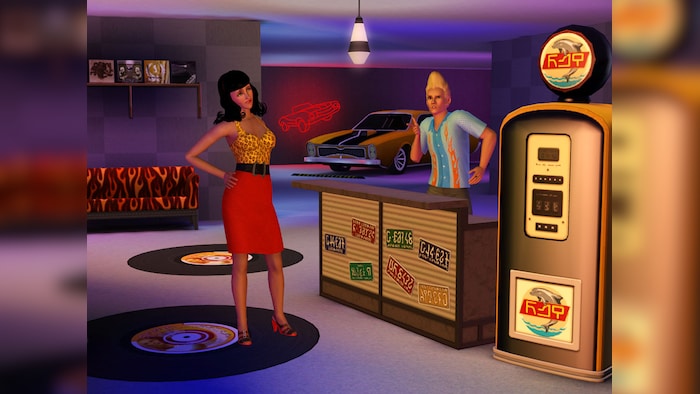 Prefer a leather jacket and the fastest motorcycle? Or maybe stylish shoes and luxurious life? No matter what tempts you more – you'll find it all in Fast Lane Stuff! Discover tons of fantastic clothing packs, vehicles, equipment, and much more. Become a born rebel in the 1960s style or enjoy the classy interior design.
Key features
Earn money and spend it on the accessories of your dreams
Leave your daily routine behind and enjoy the fastest vehicles and rebellious styling
Discover luxurious accessories that will take your life to a new level of satisfaction
Mix accessories and develop a new, crazy life for yourself
The Sims 3: Outdoor Living Stuff
| | |
| --- | --- |
| Release: | 2011-02-01 |
| Genre: | Simulation |
| Developer: | The Sims Studio |
Take all the fun outside! Design the garden of your dreams and equip it with modern devices that fit into the natural landscape to enjoy your free time outdoors every day.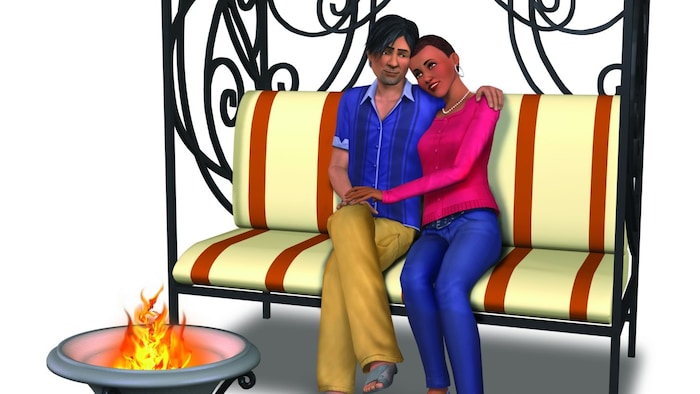 Party in the jacuzzi? How about a barbecue with friends? Dress up in elegant but loose outfits, especially for this occasion, and join your Sims in the garden of your dreams! Build a garden terrace and express your style in its unique design. Put on the grill to cook the best snacks, and the party will surely last until morning. Or maybe you prefer a bit of relaxation? Step into the hot tub and relax after a hard day in your backyard. This bundle is full of cozy and elegant accessories that will make every day delightful!
Key features
Arrange parties outside
Build a terrace, jacuzzi, and barbecue
Invite your friends and make your Sims happy like never before
Enjoy unique outfits that emphasize your style and ensure comfort
The Sims 3: Town Life Stuff
| | |
| --- | --- |
| Release: | 2011-07-26 |
| Genre: | Simulation |
| Developer: | Maxis |
Expand your city with new locations and activities your Sims will love right away! Organize meeting places, arrange reasons for active encounters and see how city life blossoms before your eyes.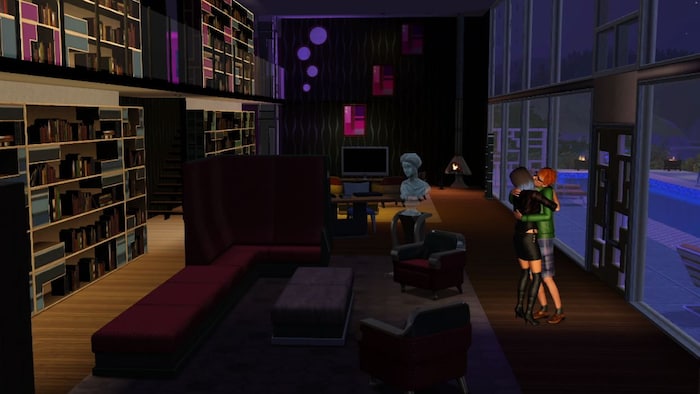 A cafe or a grocery store is the best meeting place. Introduce them to your town and make Sims establish new friendships. And if you want to adore your home with charming items and engaging activities – build a bookcase and a gym. Perfect for developing your brain and fitness! This expansion also delivers something for kids – a fantastic playground with lots of exciting activities. Dress in your new outfit sets, wash them in a modern washing machine, and enjoy an active life with your loved ones.
Key features
Bring new locations to the city
Work out in the home gym and wash your clothes in a modern washing machine
Build a bookcase to have access to the best literature
Take the kids to the best playground in the area
The Sims 3: Master Suite Stuff
| | |
| --- | --- |
| Release: | 2012-01-27 |
| Genre: | Simulation |
| Developer: | Maxis |
Give your Sims some luxury with a romantic and relaxing accessory kit. Make their evening more steamy and fabulous – in the comfort of their own home.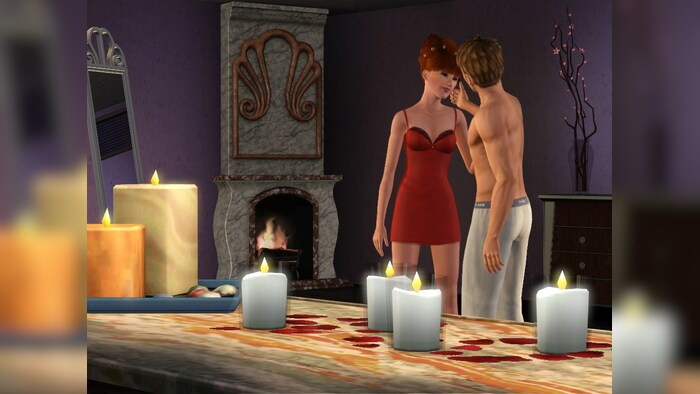 This pack is much more than just new hairstyles and sexy outfits. Make Sims hotter than ever with an elegant tub and bathroom accessories at the home spa. Nothing works on the imagination like a hot bath with rose petals! Take care of a romantic interior design by equipping it with a classic four-poster bed, bouquets, and romantic candlelight. It is an excellent opportunity to relax or have an exciting evening with a significant other!
Key features
Create an oasis of relaxation in your Sims' home
Design a modern bathroom like in the best spa
Equip rooms with beautiful accessories
Try new hairstyles and sexy outfits
The Sims 3: Katy Perrys Sweet Treats
| | |
| --- | --- |
| Release: | 2012-06-05 |
| Genre: | Simulation |
| Developer: | Maxis |
Do you love Katy Perry? It is the perfect accessory set for you! Go crazy with the sweetest additions from your favorite singer and give your Sims musical fun at home. It's your day to become the most enchanting pop star!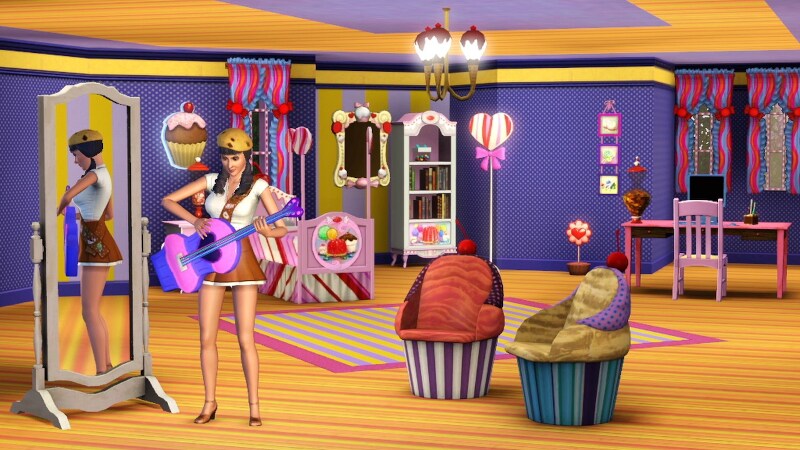 This unique add-on came to life with the help of Katy Perry herself – you can expect the best from it! Create two new locations in your city where Sims can party with the song the singer recorded for this expansion pack. But that's not all – Sweet Treats offers many inspiring furnishings to make your Sims' home crazy like never before. If you want to make your life candy – get this accessory from Katy Perry!
Key features
Get an accessory pack inspired by Katy Perry
Equip your home and garden with the sweetest accessories
Try out adorable hairstyles and outfits
Go crazy with friends in new fun locations
The Sims 3: Diesel Stuff
| | |
| --- | --- |
| Release: | 2012-11-20 |
| Genre: | Adventure |
| Developer: | Maxis |
Get ready for the best fashion style that will improve your life! Make your Sims the hottest people on the street by outfitting them with trendy accessories from Diesel.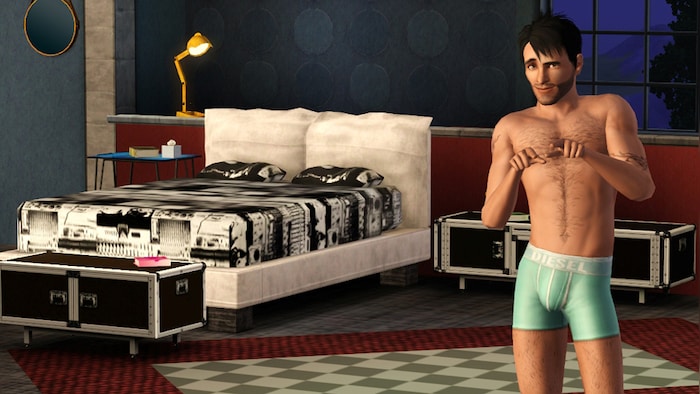 It is something for players who love new interior design and the most fashionable outfits. Want to make your Sims truly inspiring people? Dress them in stylish denim clothes and accessories to impress their friends! Get access to the entire set of furniture and clothing packs from Diesel stores and provide the interior with cozy furniture and accessories. Invite your friends to an epic party and make Sims' lives beautiful in a unique Diesel style.
Key features
Get access to the entire accessory pack from Diesel stores
Dress your Sims in the most fashionable outfits and accessories
Equip your home with unique furniture and accessories from Diesel
Become the coolest guy in the town
The Sims 3: 70s, 80s, & 90s Stuff
| | |
| --- | --- |
| Release: | 2013-01-22 |
| Genre: | Simulation |
| Developer: | The Sims Studio |
Get the best of the 70s, 80s, and 90s! It's time to return to the timeless retro style of the craziest years of the last century. Change your Sims' everyday lives and bring back the coolest outfits and accessories.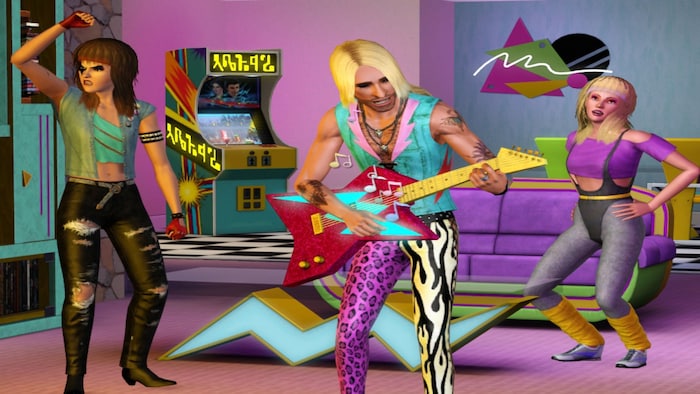 Love disco? Take a look at the bundle of equipment, hairstyles, and accessories from these fabulous times. It is your chance to bring the crazy '70s vibe into your Sims' home and style. How about the neon 80s? Let your Sims create the unforgettable aura of this funky era and dress them up in totally crazy outfits with tons of bright accessories. And if you're more into grunge and a messy dress style, you'll love the 90s accessories! Get ready for the wide range of long hairstyles and casual outfits typical for these special times. Here's a stuff pack with as many as three different eras for endless fun!
Key features
Discover unique accessories from the 70s, 80s, and 90s.
Give your Sims the craziest hairstyles
Dress them in classic costumes or mix them all
Equip your home with lots of different retro furniture and accessories
The Sims 3: Movie Stuff
| | |
| --- | --- |
| Release: | 2013-09-10 |
| Genre: | Simulation |
| Developer: | Maxis Redwood |
Travel to the world of your favorite movies and comics. Transform ordinary everyday life into an exciting scenario where everyone will be the leading character!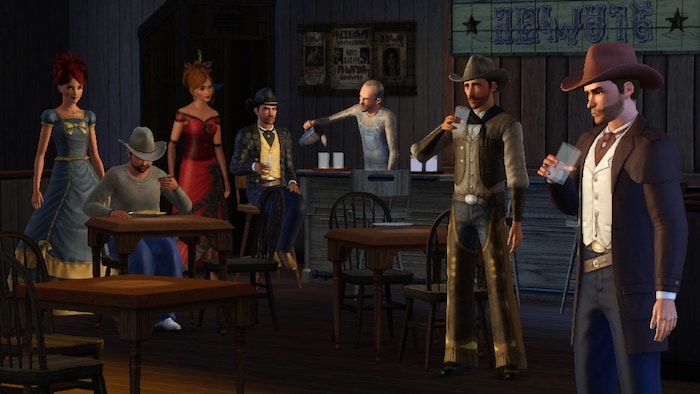 Choose additions and accessories to make your property unique! Shine in your neighborhood as a movie star from classic Hollywood productions. Bring the atmosphere of classic westerns into your home by furnishing it with the best furniture from your favorite movies. And if you prefer comics, this pack will completely meet your expectations! Gather collectibles and show them off to your friends, or dress up your Sims in the craziest costumes to turn them into superheroes. Prefer something scarier? Fear not! Horror fans will also find something for themselves, equipping their home with lasting Halloween accessories. And to complete the experience, dress up your Sims in the most terrifying and delightful horror movie outfits.
Key features
Discover the richness of accessories from your favorite movie genres
Dress up Sims in unique outfits from horror movies, comics, and westerns
Get access to classic furniture and movie accessories
Create incredible immersion and have Hollywood-style fun
Not going to lie – expansions and stuff packs Sims 3 are what make this franchise successful. Each new piece of furniture, outfit, or location introduces gameplay possibilities that you will not find anywhere else! And as we all know, the life simulator from Maxis is a fantastic playground to run some experiments on virtual people. So if you want to introduce brand-new scenarios and see what happens to your favorite Sims, be sure to check out the best Sims 3 stuff packs.