CD Projekt RED's most revered game, The Witcher 3 lives on to this day in the hearts of gamers. Still, the developers do everything in their power to ensure that the gaming community never forgets their awesome action RPG hit.
The latest next-gen update of the legend is a chance for the good old fans of the game to relive the excitement they felt back in 2015 when it was first released and for newcomers to experience one of the best titles in its category.
What great new enhancements and content does the Next-Gen Update bring? The 4.0 patch includes a plethora of visual enhancements, bug fixes, quality of life improvements, and new content as well, inspired first and foremost by the popular Netflix series starring Henry Cavill as Geralt (with Liam Hemsworth taking over the role in season four).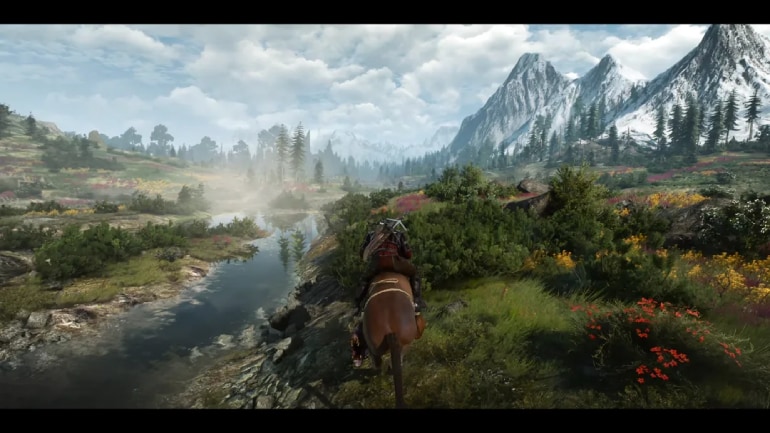 Keep in mind that while the upgrade is free for the owners of The Witcher 3, you need to purchase the expansions – Hearts of Stone and Blood and Wine – separately, as it does not grant you access to them.
Anyway, let's take a detailed look at the changes introduced in this update.

Visual enhancements and graphical overhaul
Greatly upgraded visuals are probably the biggest thing that the next-gen update brings. The improvements include the following:
Increased resolutions of textures on the models of Geralt, major NPCs, monsters, sky and weather, as well as vegetation to some extent – they were upscaled to 4K
Pavements, environments, cinematics, and decorations were also upgraded visually
Ray-traced ambient occlusion and global illumination
Ray-traced shadows and reflections (PC only)
Fixed hair and armor clipping
Other visual bugs were also dealt with
Updated sky textures along with a new type of weather: Gray Sky
Water, vegetation, and global environmental lighting also received improvements
AMD FidelityFX™ Super Resolution (FSR) 2.1 has been added to the game as well
DLSS 3 support (PC only, applies to compatible hardware)
Various mods were incorporated into the update: HalkHogan's The Witcher 3 HD Reworked Project, Denroth's HD Monsters Reworked, teiji25's Immersive Real-time Cutscenes, chuckcash's Nitpicker's Patch, and Terg500's World Map Fixes.
ULTRA graphic settings (PC only)
This new feature applies to the PC version only. Once you go to the graphical settings, you can set various elements to ULTRA , which greatly improves the details, shadows, grass density, textures, foliage visibility range, water and terrain look better, and there are more background characters displayed.
This makes the game look more like it's been released in 2023, but obviously requires a high-end PC to be able to sustain this detail level.
Frame Rate Mode settings (consoles only)
The next-gen consoles have not received the same amount of visual upgrades, but the Xbox Series X/S and PlayStation 5 versions have two different frame rate settings: Performance Mode and Quality Mode. The former caps the FPS at 30, but adds visual effects such as ray-traced ambient occlusion and global illumination (PlayStation 5 and Xbox Series X only), increased resolutions and better image fidelity, while the latter provides a smoother gameplay experience at 60 FPS.
Alternative camera mode (PC only)
Once again, a feature to be found on personal computers only. You can choose between the classic and the new alternative camera setting, which closes up on Geralt when he's walking or horseback riding, giving the game a more cinematic feel. It even applies to combat. You can change the settings as you see fit, choosing either Close or Default.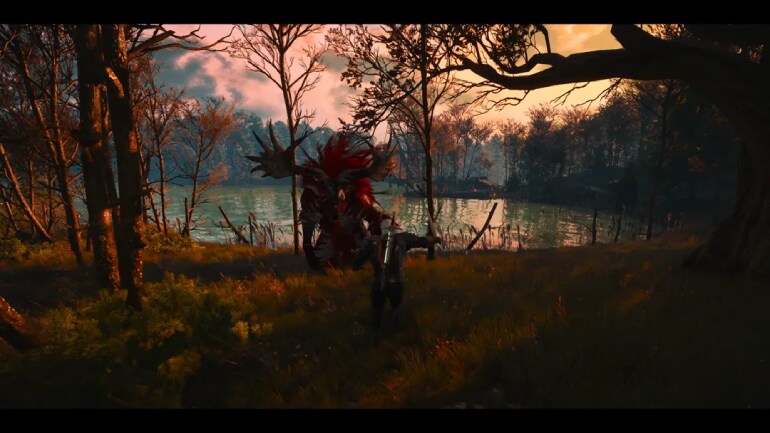 Photo Mode
It's definitely one of the greatest new additions to the game, as it lets you take just the screenshots you want, coupled with different camera angles, zooming in, zooming out, and a selection of effects that you can apply.
On PC, the screenshots you've taken are saved in the Documents folder. On consoles, you'll need to check out your image gallery. Anyway, HD graphics really make these screenshots look good. Be sure to try the photo mode out.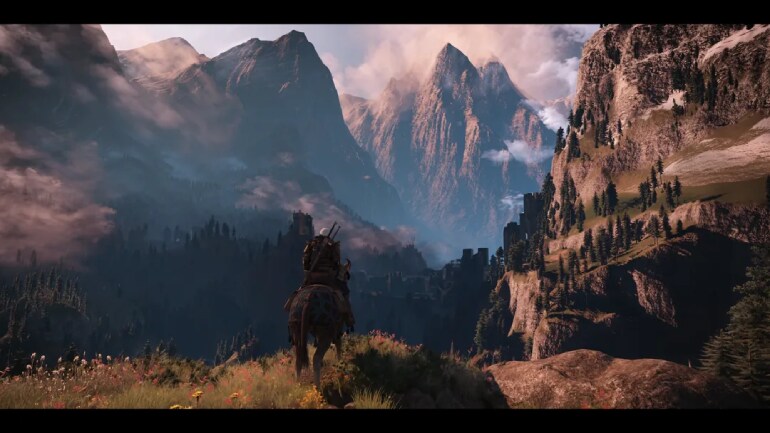 New quest (with some fun rewards, to boot)
The next-gen upgrade comes with additional content as well. Titled "In the Eternal Fire's Shadow," this new quest rewards you with the aforementioned gear inspired by the popular Netflix series.
It's a relatively quick affair that involves some dungeon crawling in creepy mines and defeating a bunch of bandits, coupled with a boss fight at the end. Ultimately, you'll (WARNING: SPOILER AHEAD) free the spirit of Reinald Philter, a deceased witcher. (END OF SPOILER)
Completing the quests grants you the following rewards: 75 XP, the amount of crowns you negotiated, and – first and foremost – the blueprints for the Forgotten Wolf School Witcher Gear armor, which is the item inspired by the Netflix show. You can also complete a scavenger hunt for Forgotten Wolf School Gear if you're looking for matching steel and silver swords.
In order to accept the quest, you need to find an Eternal Fire priest standing next to cart by the signpost near the Devil's Perch in Velen. The minimum experience level for that is 15, so be sure to grind some XP beforehand, otherwise it'll be far too difficult for you to complete.
New gear
Aside from the Netflix-inspired stuff, there is also something Chinese and Korean influenced, as a celebration of Simplified Chinese and Korean voiceovers added to the game. So, you both get cool new items and new language versions. Nice.
Additionally, Jaskier received a special costume inspired by the Netflix version of the character, played by Joey Batey. Nilfgaardian guards can also wear armor from the show, depending on your choice.
Other items available include the Dol Blathanna Armor Set and the Roach Card, obtainable by signing up to My Rewards.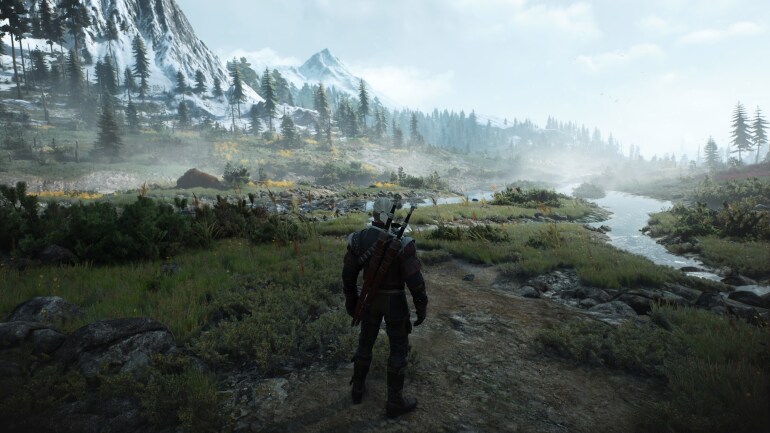 Gameplay upgrades and quality of life improvements
There's quite a lot of these in this version. For example, quick sign casting. Now you no longer need to summon the radial menu, all you got to do is either press a number button to prepare the sign and then Q to cast it (PC) or hold the right trigger and then press one of the four buttons, each corresponding to one of the available signs (PlayStation 5 and Xbox Series X/S).
There are also new map filters that you can apply so that you only see the icons you want to see.
Haptic feedback is also supported, but keep in mind that it only works on the consoles, this feature is unavailable on PC. Consoles also boast selectable walking modes.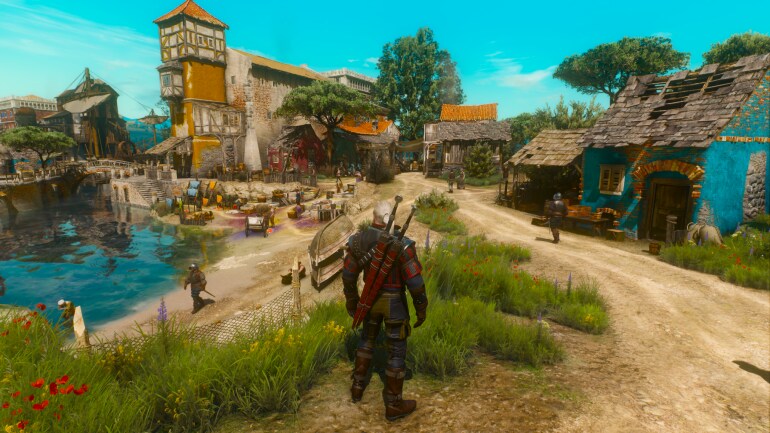 Coupled with subtitle scaling to improve accessibility and a whole slew of bug fixes and other quality of life improvements, playing The Witcher 3: Wild Hunt Next-Gen is really pleasant.
A word of warning, though: most of the mods for the vanilla version of The Witcher 3 are incompatible with the next-gen one. You need to look for next-gen versions of the mods for them to work. Script Merger is also helpful in resolving any conflicts and issues between the modifications you're using.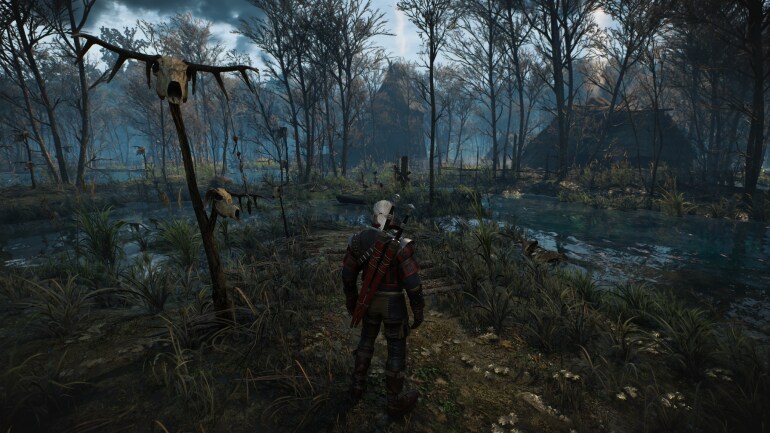 Cross-saving between platforms
This is one of the best features introduced in the next-gen update. Connect all other platforms to your GOG Galaxy account and you can continue your progress regardless of the platform you're playing the game on.
As you can see, there are tons of new features introduced in the 4.0 patch. The size of the update – around 50 GB even – says it all. So, whether you're a newcomer or a die-hard fan of The Witcher 3: Wild Hunt, the next-gen edition will be a perfect way for you to either try the game for the first time or feel like you're trying for the first time.