Video games are meant to entertain us and deliver hours upon hours of fun.
Sometimes, however, it may be embarrassing for us to admit we're having fun with games that may be considered childish, or games that are sometimes even mocked by our friends or relatives. We may even laugh at people playing these games ourselves, but secretly we're playing them too because they're simply so much fun.
The Sims 4
| | |
| --- | --- |
| Developer: | Maxis |
| Release year: | 2014 |
| Genre: | Life Simulation |
It's probably not a game that needs an introduction, as there's hardly a player who didn't hear about The Sims series, even if only in the context of ideas on how to kill your sim family by removing ladders from the pool and letting them all drow. The game, however, is so much more, and it's great to see how the series evolved over the years.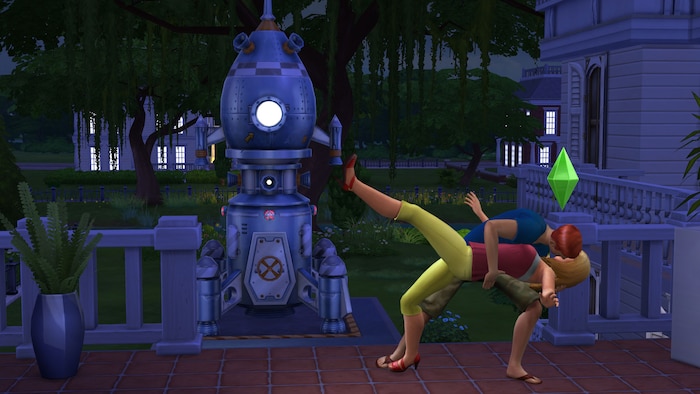 The fourth installment solves many issues we've had with previous games, while adding tons of new features and quality of life elements. It's not hard to see why the game can be so extremely addictive – when you try to play it without cheats, it becomes some kind of an RPG, where you need to improve skills and send your sims to work in order to earn money you can later spend on new furniture or fun activities.
Key features
Life simulation at its best
Create your family, make friends, build and furnish your dream house
A lot of various activities and interactions
Minecraft
| | |
| --- | --- |
| Developer: | Mojang |
| Release year: | 2011 |
| Genre: | Sandbox, Survival |
Minecraft is a perfect example of a guilty pleasure video game. A game that is considered rather immature and meant to be played by the younger audience, yet a lot of adults are playing it on a regular basis.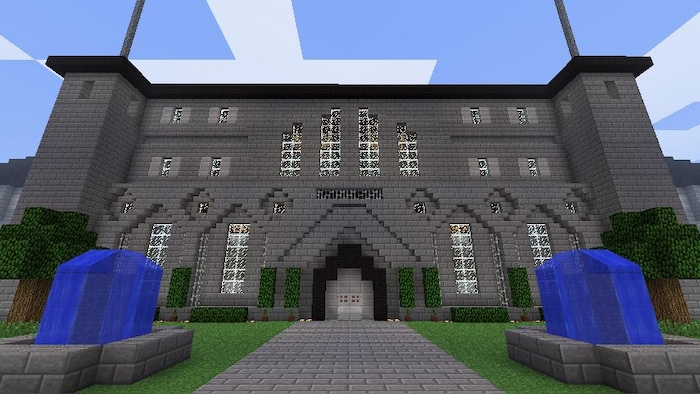 The reason why the game is mocked by many can be both its graphics and its simple gameplay, but the game shouldn't be judged only by its looks – once you give it a try, it's hard to stop, especially if you are more of a creative kind of guy. Minecraft's strength lies in the amount of freedom players get. It may be a simple block-building game, but you can build literally anything you want, including pseudo electrical circuits with use of redstone.
Key features
Block-building game with a lot of crafting and survival elements
Sandbox nature that results in lots of freedom
Randomly generated worlds that are virtually endless
Factorio
| | |
| --- | --- |
| Developer: | Wube Software |
| Release year: | 2020 |
| Genre: | Construction and Management Simulation |
Factorio is a simple game about mining resources and creating factories that will automate the production of new items as you research them. What sounds like a simple idea turns into addict heaven once you start to unlock more complex recipes.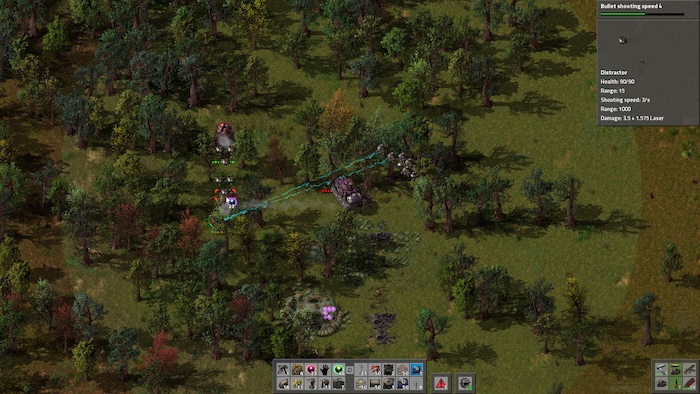 Figuring out how to best place conveyor belts and inserters to provide a steady supply of components for your factories to make use of can be extremely fun, and it's a pleasure to the eye to watch it all work once done. Improve logistics, build trains, take care of energy, and get rid of angry aliens.
Key features
Design fully automated factories
Tons of items to research and produce
Randomly generated map with virtually no bounds
Fortnite Battle Royale
| | |
| --- | --- |
| Developer: | Epic Games |
| Release year: | 2017 |
| Genre: | Third-Person Shooter, Battle Royale |
Battle royale games are still crowded, and Fortnite is an example of such a game that remains amazingly popular among players of all ages.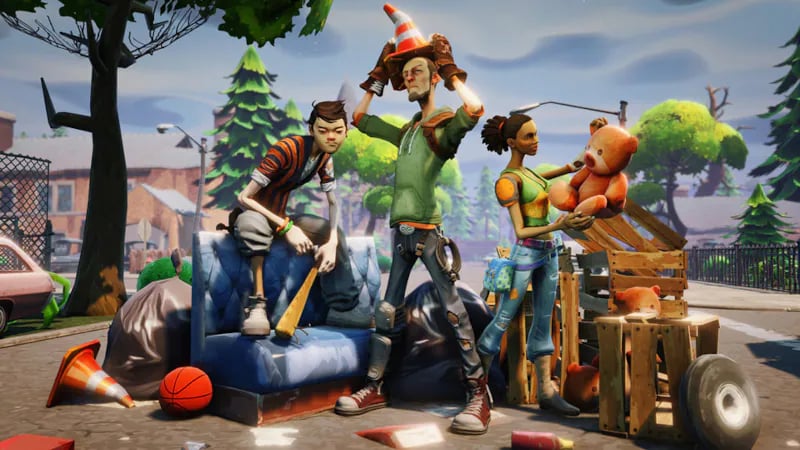 Although silly at first glance, with its colorful graphics and fancy items, the game is very competitive and fun, so don't be surprised if you find yourself playing until morning. Fortnite is constantly updated, keeping players busy with new seasonal content released on a regular basis, so there's always something new and cool to try.
Key features
Fast-paced action with fancy weapons and utility items
Most things can be destroyed for resources
Build your own constructions – place walls and floors to make your own fortress
LEGO STAR WARS: The Force Awakens
| | |
| --- | --- |
| Developer: | TT Fusion |
| Release year: | 2016 |
| Genre: | Action-Adventure |
You could probably put any LEGO video game here, as most of them are incredibly fun to play – Star Wars: The Force Awakens is just a random pick from among the best LEGO games.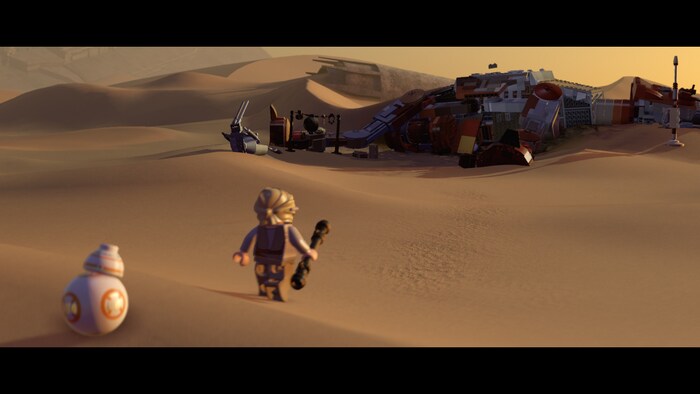 It's hard to admit, but we do love LEGO games – there's something oddly satisfying about being able to mess with all the blocks we wouldn't be ever able to afford in real life. But in case of LEGO games, we get not only the world built entirely from lego blocks, but also a surprisingly fun story to follow – a humorous take on the Star Wars' Episode VII.
Key features
Humorous story based on Star Wars: The Force Awakens movie
Possibility to play as all characters from the movie
Dynamic battles and fast-paced action
World of Warcraft
| | |
| --- | --- |
| Developer: | Blizzard Entertainment |
| Release year: | 2004 |
| Genre: | Massively Multiplayer Online Role-Playing |
It's hard to believe that WoW came out back in 2004 and it's still doing fine. Despite its age, the game remains one of the most popular MMOs out there.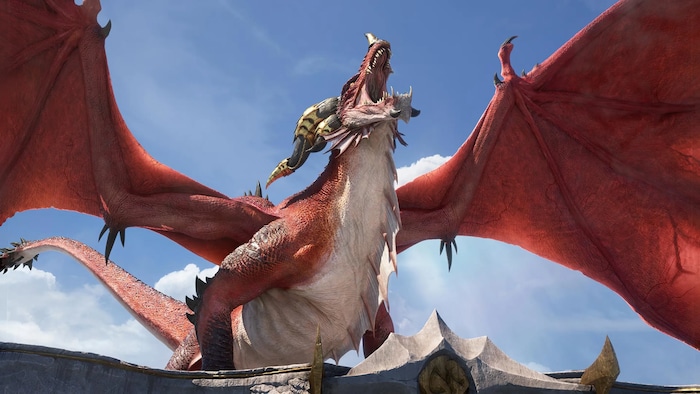 It's on the list for obvious reasons – living a second life in an imaginary world full of magic and fantasy creatures is usually not what we'd like to brag about in public. Yet, people from around the world keep hunting the beasts and farm for powerful artifacts dreaming of becoming the next legendary hero. And it's not without a reason, as WoW is incredibly addictive and offers an enormous amount of content to discover.
Key features
Huge living world full of quests and beautiful locations
12 playable classes, each with its own strengths and weaknesses
Engaging player versus player
Stardew Valley
| | |
| --- | --- |
| Developer: | ConcernedApe |
| Release year: | 2016 |
| Genre: | Simulation, Role-Playing |
In simplest words, Stardew Valley is a game about taking care of a farm and collecting various materials. As you might've expected, however, there is more to it than meets the eye.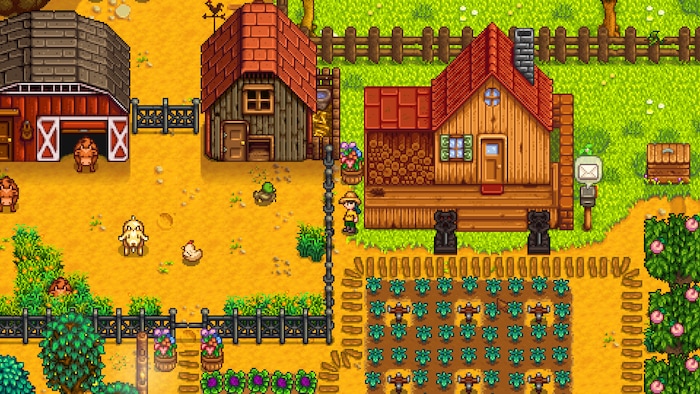 There is something addicting about doing seemingly repetitive tasks such as growing crops and selling whatever you harvest on the local market. You can build relationships with townsfolk and participate in local events. There are even seasons implemented, changing the looks of the environment and giving you access to new season-specific collectibles.
Key features
Find and collect dozens of collectibles
Build relationships and participate in local events
Enjoy day and night cycle and seasons
Grand Theft Auto V
| | |
| --- | --- |
| Developer: | Rockstar North |
| Release year: | 2013 |
| Genre: | Action-Adventure |
GTA series is well known for both the number of freedom players get and the realistic and immersive world that lives its own life. With GTA 5 we've got not only that, but also the best visuals in the series up to date, as well as the most extensive multiplayer mode, called GTA: Online.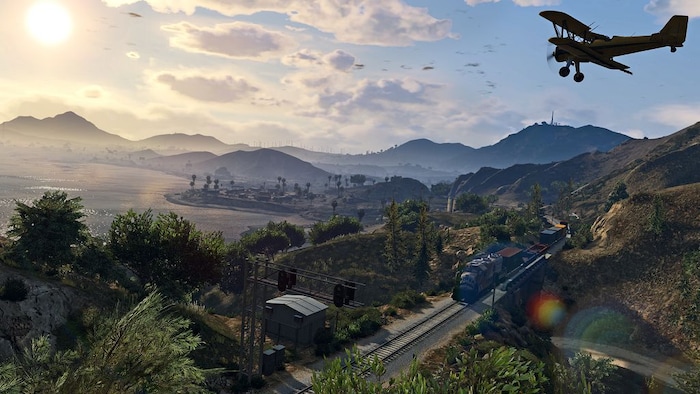 The game has a lot to offer in both single-player campaign and online mode, and the sandbox nature of the title encourages taking a break from doing exhausting missions and simply enjoy the views – riding around the city might be a relaxing journey in itself.
Key features
Addictive story that involves 3 protagonists
Gorgeous views and a lot of freedom
Constantly updated online mode
Diablo III
| | |
| --- | --- |
| Developer: | Blizzard Entertainment |
| Release year: | 2012 |
| Genre: | Action Role-Playing, Hack and Slash |
Diablo series is hugely popular, but where's the guilty pleasure? It's mainly because the game focuses on grinding items, which can be tedious, and who would want to spend hours on doing the same thing over and over again?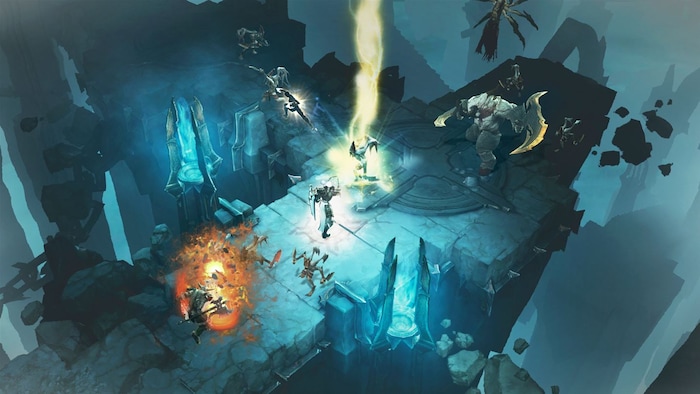 Apparently, a lot of people, and we have to admit, there's something cool about being able to finally get what you were looking for – suddenly you get that feeling that all this effort was well worth it. It's a sense of accomplishment – the game efficiently scratches the grinding itch, but has more than that to offer.
Key features
5 unique classes with their own skills and abilities
Neverending chase for the best items
Seasonal challenges with unique cosmetic items as rewards
Exanima
| | |
| --- | --- |
| Developer: | Bare Mettle Entertainment |
| Release year: | 2015 – Early Access |
| Genre: | Action-Adventure, Simulation |
For the last game we've decided to share with you a game that might not be hugely popular, but is definitely worth checking out if you didn't already. Exanima might seem weird, to say the least – it takes place in a dark dungeon from which you need to find a way out, looting swords and pieces of armor that were designed in surprisingly high detail.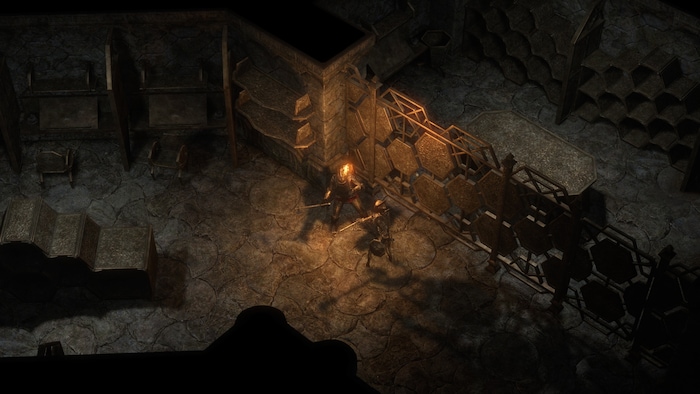 What's weird is how your character moves – it may appear to be drunk, and that's because in Exanima the entire world, including character's movement and combat, is physics-based. At the beginning you will have trouble swinging your sword and move smoothly, but once you learn how to play, you character transforms from a drunkard to a knight with some of the most realistic moves you've ever seen.
Key features
Physics-based realistic combat
Lots of realistic-looking equipment pieces and weapons to choose from
Arena mode that allows players to quickly jump into combat
Don't feel ashamed to play these amazing games
Guilty pleasure video games are the ones we don't like to admit that we like to play, and that could be for various reasons. Sometimes the game may be considered childish or is laughed at by our friends because of its poor graphics, bad mechanics, or toxic community, or even without any apparent reason. Sometimes we are under some kind of a social pressure and we start to laugh at people playing certain games, only to later find ourselves playing it too.
Don't feel discouraged because of other people's opinions – play whatever you like and enjoy your time. After all, in casual gaming, everything that matters is to have some fun. Whether you're into killing dragons, taking care of your virtual family, or building imaginary constructions, just pick something from the list above and start another epic adventure. So, what's your guilty pleasure video game?