The internet is invaluable in our modern lives – accessing any kind of information has never been easier than it is now. It's like the whole world is at our fingertips, just a few clicks away. It allows us to browse the latest news, shop online, get help in professional forums, watch movies, play games with friends, and easily organize public events.
The internet, however, with all the possibilities it brings, is a dangerous place to visit, especially, if you are unaware and unprepared, as it easily exploits one's naivety and credulity. It's not that hard to get the computer infected with harmful code just because we clicked something we thought it was, but it turned out to be something entirely different and malicious. And the worst part about getting infected? Usually, you don't even know about it until it's too late, as not every infection results in random computer restarts, slowdowns, or other unusual behavior. The malicious software or a virus may work silently, waiting for the best time to strike.
Sometimes the built-in security offered by modern operating systems is sufficient, but it's not always the case. If you are unsure about your current protection level against hazardous programs, setting up an additional line of defense in the form of an antivirus software may be a wise and clever idea.
If you are looking for a good anti-malware software, check out the list below, as we present the ones that currently tops the security market.
Comparison of Anti-Malware Software

Avast Internet Security
Symantec Norton Security Standard
McAfee Total Protection
Malwarebytes Anti-Malware Premium
ESET Internet Security
Avira Internet Security
Bitdefender Total Security
Kaspersky Total Security
Country of origin
Czech Republic
United States
United States
United States
Slovakia
Germany
Romania
Russia
System support
Windows 10
✔️
✔️
✔️
✔️
✔️
✔️
✔️
✔️
Windows 8
✔️
✔️
✔️
✔️
✔️
✔️
✔️
✔️
Windows 7
✔️
✔️
✔️ (SP1+)
✔️
✔️
✔️
✔️ (SP1+)
✔️ (SP1+)
Vista
❌
❌
❌
✔️ (SP1+)
✔️ (SP2+)
❌
❌
❌
XP
❌
❌
❌
✔️ (SP3 32bit)
❌
❌
❌
❌
Mac OS
❌
10.7.5+
10.12+
❌
❌
❌
❌
❌
Android
❌
4.1+
4.1+
❌
❌
❌
4.0.3+
4.25 – 9.0
iOS
❌
iOS 8 +
iOS 10 +
❌
❌
❌
10.1.6+
10.05+
Requirements
Processor (min)
Pentium 4 / Athlon (support SSE2)
1 GHz
1 GHz
800MHz
1 GHz
Pentium 4 / Athlon (support SSE2)
Dual Core 1.6 GHz processor
1 GHz
RAM (min)
1 GB
512 / 1 GB (64bit)
2 GB
1 GB / 2 GB (64bit)
512 / 1 GB (64bit)
2 GB
1 GB
1 GB
Disk (min)
2 GB
300 MB
500 MB
250 mb
320 MB
2 GB
2 GB
1,5 GB
Screen Resolution (min)
1024×768
N/D
N/D
1024×768
800×600
N/D
N/D
1024×600 Android: 320×480
More information
Phone version
❌
✔️
✔️
❌
✔️
❌
✔️
✔️
On-demand scan
✔️
✔️
✔️
✔️
✔️
✔️
✔️
✔️
Sandbox
✔️
N/D
N/D
N/D
N/D
N/D
✔️
N/D
Firewall
✔️
✔️
✔️
❌
✔️
❌
✔️
✔️
Web protection
✔️
✔️
✔️
✔️
✔️
✔️
✔️
✔️
Macro protection
✔️
✔️
✔️
✔️
✔️
✔️
✔️
✔️
E-mail protection
✔️
✔️
✔️
❌
✔️
✔️
✔️
✔️
Parent Control
❌
❌
❌
❌
✔️
❌
✔️
✔️
Support
✔️
✔️
✔️
✔️
✔️
✔️
✔️
✔️
Other
Wifi Inspector Avoid fake websites Ransomware shield
100% Virus Protection Promise
Performance Optimization Password Manager
Android version is available but not included
Webcam protection Connected Home Monitor Anti-Theft
Password Manager Ad Blocking Automatically update program & drivers
Optimized speed cross-platform performance Anti-Fraud Anit-Theft Password Manager
Password management Photos & files protection VPN (200 mb per day)
Important info
Mobile security in standalone application
Norton Security Standard with one license (valid for a single device)
100% Guarantee: Viruses removed or your money back*
Special software for malware, not antivirus
ESET Smart Security has been replaced with ESET Internet Security!
Android version Available but in standalone software
Comprehensive Support 24/7
Protected Browser mode, blocks the following: Spyware from making screenshots
Offers
Buy now!
Buy now!
Buy now!
Buy now!
Buy now!
Buy now!
Buy now!
Buy now!
---
Check the Best Anti-Malware Software
---
Avast Internet Security
Windows 10
Windows 8
Windows 7
Advantages
Keep hostage-takers off your files
Avoid fake websites
Spot scam emails
Firewall your data
Ransomware Shield
Avast Internet Security offers professional security against most of the digital threats you may encounter while browsing the internet.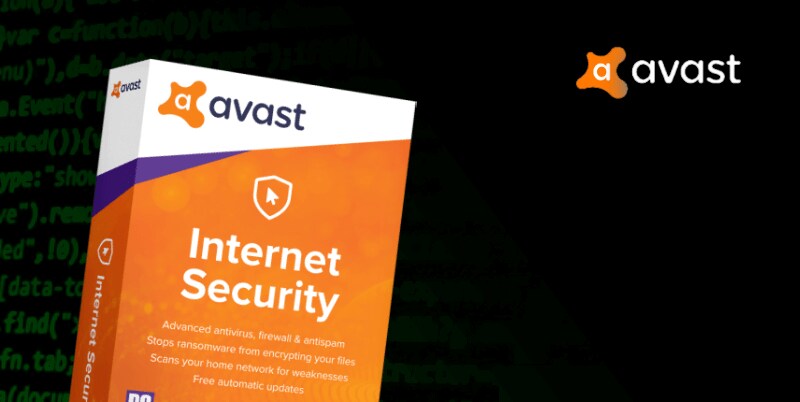 Among its most notable features is CyberCapture, which sends unknown and suspicious programs directly to Avast cloud servers for a thorough scan and further analysis. Avast Internet Security does not take much RAM or computing power to run efficiently, making it a solid choice even for low-end computers.
Key Features
Low CPU usage
Sandboxing suspicious files
CyberCapture cloud scanning
Wi-Fi control
Symantec Norton Security
PC
MAC
MObile device
Advantages
Identity Theft Protection
Smart Firewall
Includes 100% Virus Protection Promise
Helps defend against ransomware, viruses, spyware, malware and other online threats
Symantec Norton Security is an advanced antivirus software that prevents executing malicious code on the computer, thus minimizing negative effects it has on your system.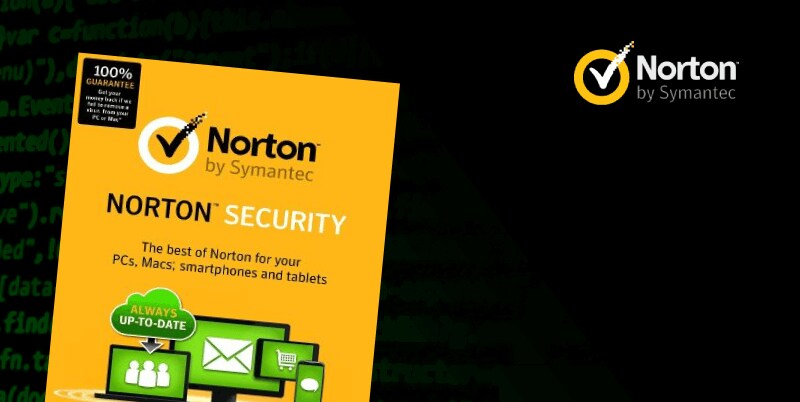 The software can automatically backup the most important files and documents. Symantec Norton Security also comes together with one of the best databases on the anti-malware software market which updates regularly, adding new potential threats to its list.
Key Features
Trojan and spyware protection
Automatic backup
Multi-OS licensing
Norton Family Premier tool for parental control
McAfee Total Protection
Windows 10
Windows 8, 8.1, 7 SP1
Mac OS X 10.12 or later
Google Android 4.1 or higher+
Advantages
Safe Web Browsing
Anti-Virus, Anti-Malware, Anti-Spam protection
Performance Optimization
Cross-Platform, Multi-Device
Password Manager
McAfee Total Protection is a top-tier antivirus, packed with a multitude of security features to significantly increase your safety while surfing the internet.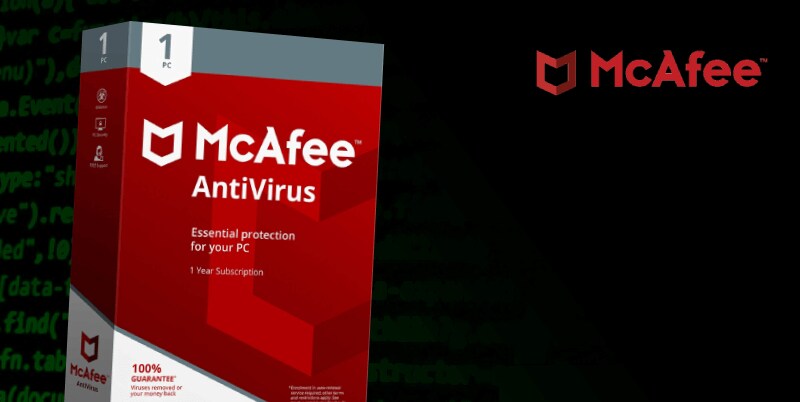 It scans the system in real-time, looking for potentially hazardous applications and warns the user if there is any kind of danger. A built-in password manager helps to organize your passwords for different websites – you don't need to remember all these complicated combinations for each site anymore. McAfee Total Protection also takes care of spam, making e-mail management a breeze.
Key Features
Real-time protection
Firewall, Network Monitoring
File lock and encryption
Ransomware Protection
---
Malwarebytes Anti-Malware Premium
Windows 10, 8.1
Windows 7 / Vista / XP (32bit only)
Advantages
Protects you from emerging threats
Crushes the latest scams
Protects your files from being locked and held for ransom
Protects your identity and privacy from hackers
Crushes malware attacks that corrupt your programs
Malwarebytes Anti-Malware Premium is a highly rated antimalware software, whose primary purpose is to both protect the user from running the malware and to minimize the negative effects it has already caused.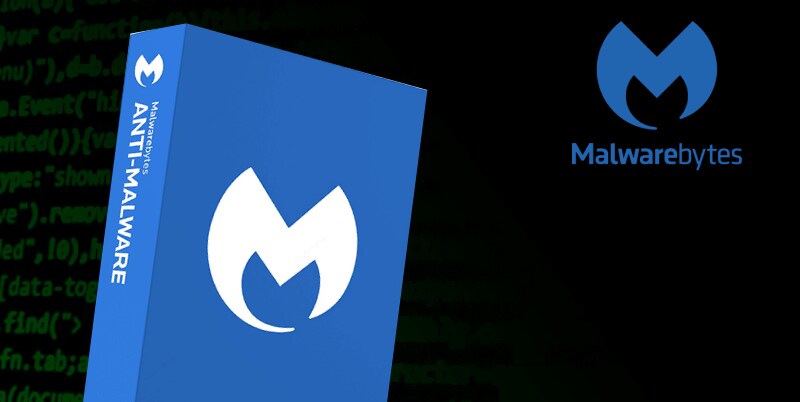 It does not affect computer speed while it's running, meaning it can work even on the slower machines. Malwarebytes Anti-Malware Premium has built-in malware and adware removal tools, as well, as ransomware protection, which helps against malicious software that could otherwise encrypt your files demanding ransom for their decryption.
Key Features
Ransomware protection
No negative effect on computer speed
Advanced anti-malware scanning
Friendly, intuitive interface
ESET Internet Security (Former ESET Smart Security)
Windows 10, 8.1, 8
Windows 7 SP1, Vista SP2
Advantages
Safer online shopping
Banking and privacy secured
Protect your IoT and webcam
Legendary antivirus & malware technology
Life without ransomware
ESET is one of the leading brands in the security industry, and its ESET Smart Security was clearly one of the best antiviruses available on the market. Its robust algorithms were able to detect and block dangerous software before it can cause any damage to your system.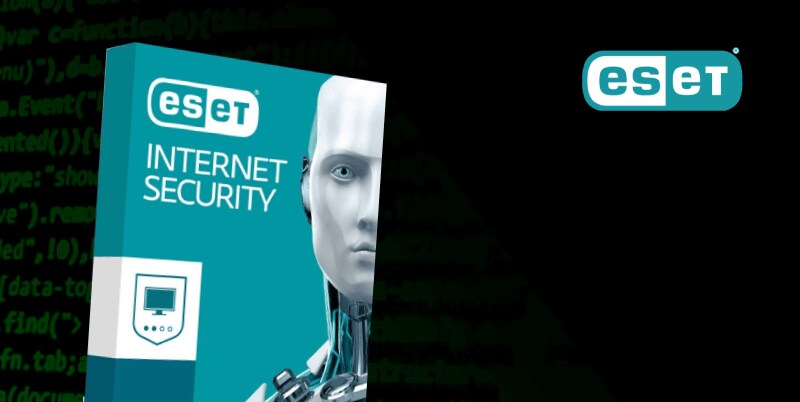 Now, ESET Smart Security has been replaced with a new, improved solution – ESET Internet Security! ESET Internet Security provides you with a much safer way to approach the internet, which could be especially useful when using online banking services or remotely managing the company. This new generation anti-malware software is the flagship product of ESET company and one of the best on the market.
Key Features
Reliable protection against most online threats
Minimal power usage
Safe online banking
Privacy protection
Avira Internet Security Suite
Windows 7 or higher
Antivirus Pro (for Windows and Mac)
Software Updater Pro (for Windows only)
Advantages
Automatically detects malware & online threats
Automatic software & driver updating
Block annoying ads
Auto-generate and securely store passwords
Avira Internet Security Suite is a highly effective antivirus when it comes to providing a secure way of performing your everyday online tasks, from managing emails through downloading unknown files to online shopping.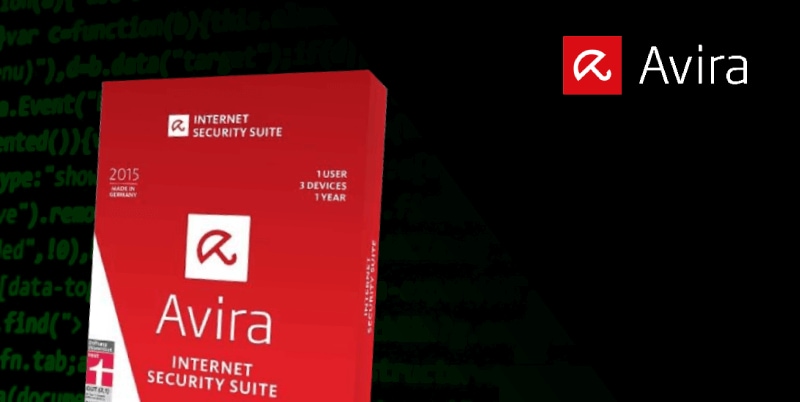 Avira Internet Security Suite takes care of trojans, spyware, malware, rootkits, and other potentially dangerous software, that could harm your system and expose your personal data to hackers. It scans the system in real-time and warns you whenever a new threat is detected. Avira automatically blocks all ads, pop-ups and any web trackers and automatically patches your software & drivers.
Key Features
Real-time protection
Phishing detection
Safe downloads and attachments
Secure online shopping
Bitdefender Total Security
PC
Advantages
Optimized speed and the best cross-platform performance
Complete protection takes care of your online privacy and personal information
Multi-Layer Ransomware Protection & Remediation
Parental Control
Bitdefender Total Security among its useful security features offers remote access to stolen devices, which may prove useful as a last resort to set up hard drive password, recover the most important files or even locate the lost device.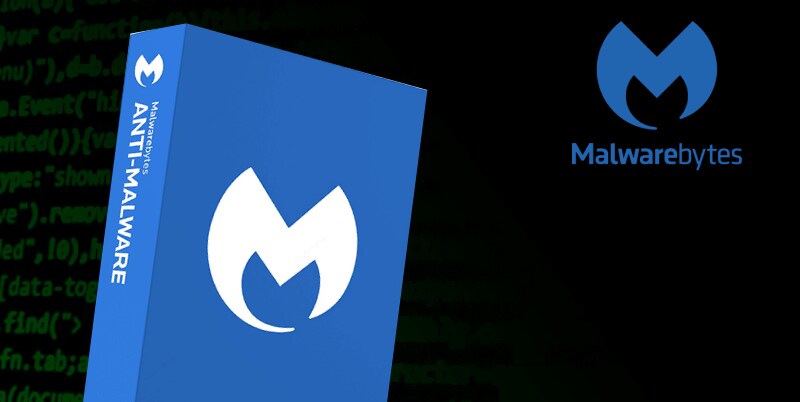 It also has advanced ransomware protection and a built-in VPN to protect your identity while surfing the internet and doing other online tasks. Bitdefender Total Security runs on most of the popular operating systems, both on pc and mobile, including Windows 7, Windows 10, MacOS, iOS, and Android.
Key Features
Advanced ransomware protection
Remote access to the stolen device
Safe online banking and shopping
Identity protection with the use of Bitdefender VPN
Kaspersky Total Security
Windows 10, 8.1, 8
Windows 7 Starter+
Android 4.25–9.0
macOS 10.12 – 10.14
Advantages
Protects privacy, passwords, files & photos
Protects money when you bank & shop online
Protects your children online & beyond
Manages & stores passwords
Kaspersky Total Security is a complex security solution packed with a multitude of defensive tools. It excels in protecting your system against most of the modern online threats, like phishing, ransomware, trojans, spyware, malware, and viruses.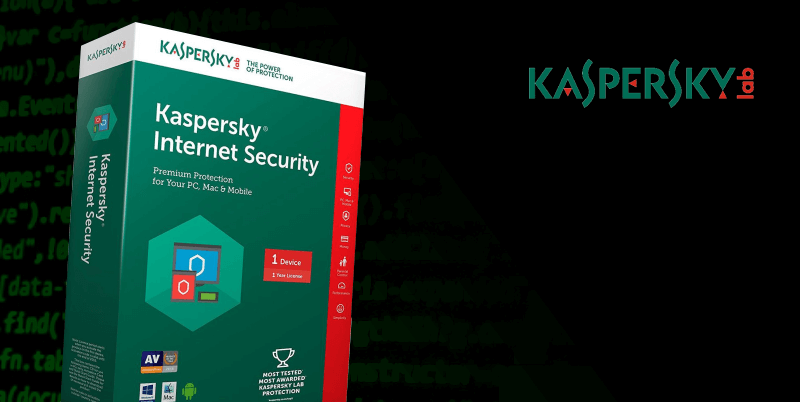 Built-in file encryption protects your data from being modified by untrusted applications, and parental control increases children's safety while they are surfing the web. Kaspersky Total Security also offers a password manager that stores all the passwords you are using online.
Key Features
Secure banking and online shopping
Defends against viruses, ransomware & more
Secures your devices – in any combination
File encryption
---
Summary
---
An anti-malware is a useful software that significantly increases your safety while doing your everyday online tasks. Depending on your needs, you may want to consider a different solution, which focuses on different aspects of your online security. For example, Malwarebytes Anti-Malware is specialized in fighting back the malware, Symantec Norton Security Premium can automatically backup important files, and Avast Pro Antivirus may be preferred when low CPU usage is what matters to you the most.
Having an antivirus program, especially one specializing in Anti-Malware protection is crucial nowadays both for regular users of the web as well as gamers, which are especially prone to malicious software or viruses. The mentioned above products are only the best and most popular tools and you can browse the G2A marketplace to look for other similar products or helpful software from other categories.