Q2 has started and there are numerous titles worth checking that are set to release just in April. We've prepared a list of the most interesting ones, but don't hesitate to let us know about other games you are waiting for.
The best premieres of April 2017
Hearthstone: Journey to Un'Goro
| | |
| --- | --- |
| Release Date: | 2017-04-06 |
| Genre: | Card game |
| Developer: | Blizzard |
A lot has changed in Hearthstone in the recent months and even more will change this year. Debuting this month is yet another expansion, the first of three releasing in 2017. Journey to Un'Goro offers 135 new cards with new, exclusive mechanics.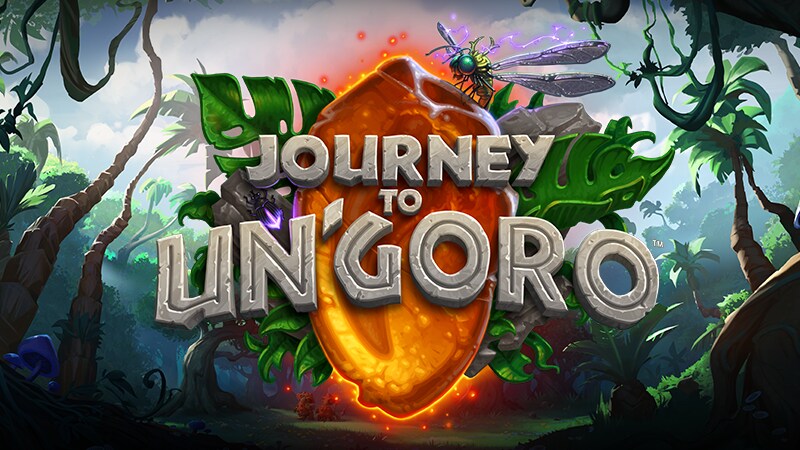 Quest cards will be added to our decks – they add tasks with rewards achievable only if certain requirements are met. For example Druid's card Jungle Giants grants you Barnabus the Stomper beast if you successfully summon 5 minions with at least 5 attack. The expansion also adds Elemental minions, as well as Adapt ability to improve your summons.
Bulletstorm: Full Clip Edition
| | |
| --- | --- |
| Release Date: | 2017-04-07 |
| Genre: | Adventure |
| Developer: | People Can Fly |
The title from People Can Fly team makes a return thanks to Gearbox Software and a remastered version prepared for the PlayStation 4 and Xbox One. But don't worry, the Full Clip Edition will be released on PC as well – unfortunately not as a free update.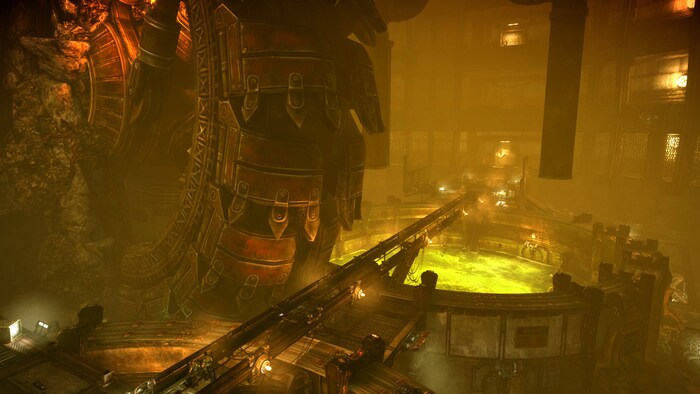 The remastered edition supports 4K on the PS4 Pro and PC, with lower resolution on other machines. It also has improved textures and every bit of additional content that has been released after original launch. People who preorder Bulletstorm: Full Clip Edition will receive the Duke Nukem's Bulletstorm Tour DLC that allows to play the whole campaign as Duke Nukem with voice lines recorded by Jon St. John.
LEGO City: Undercover
| | |
| --- | --- |
| Release Date: | 2017-04-04 |
| Genre: | Adventure |
| Developer: | Traveller's Tales |
The game that originally released in 2013 on the Wii U now makes a return for current-gen consoles (including the Nintendo Switch) and PC. You play as Chase McCain, a cop that returns to LEGO City to enforce the law.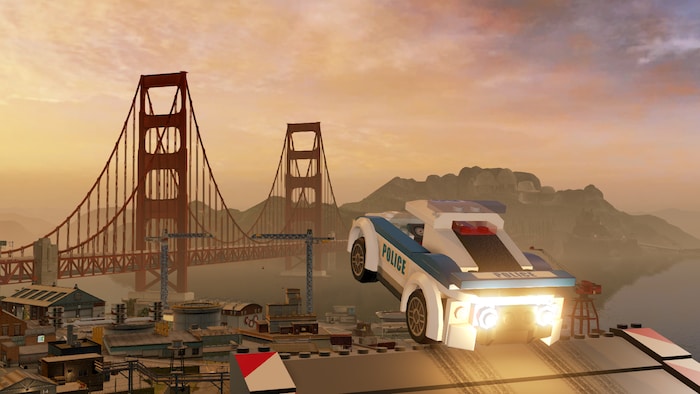 The gameplay is heavily inspired by the Grand Theft Auto series, but with the aspect of going undercover and not being a true criminal. Moreover, the updated version got better visuals and resolution to work properly on modern hardware. A great title for the whole family with an intuitive co-op feature.
Marvel's Guardians of the Galaxy: The Telltale Series
| | |
| --- | --- |
| Release Date: | 2017-04-18 |
| Genre: | Adventure |
| Developer: | Telltale Games |
Well, it appears that Telltale has a team for every possible license. The studio had a very nice run with Batman: The Telltale Series' episodes releasing month by month, without delays. It's much worse with The Walking Dead: A New Frontier and we expect that you'll have to wait more than a month until the second episode of Marvel's Guardians of the Galaxy: The Telltale Series launches.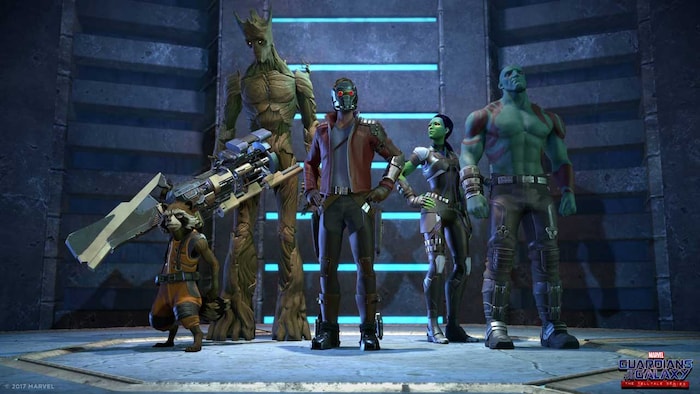 But as for now, the series debuts in April. Although the designs are movie-based, you won't see any of the original actors' faces and won't hear their voices. Although the cast seems solid, we are not sure what to think after the first trailer. You can check it below and you should expect a standalone adventure rather than a "big screen companion game."
Syberia 3
| | |
| --- | --- |
| Release Date: | 2017-04-20 |
| Genre: | Adventure |
| Developer: | Microids |
Kate Walker is back after thirteen years of waiting! And although Syberia 2 somehow finished the core story, another adventure awaits! Rescued by the Youkol tribe, our heroine has to follow snow ostriches during their seasonal migration.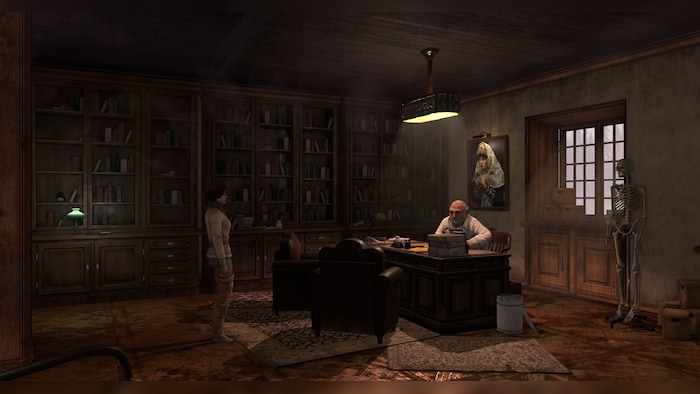 The game is now designed in full 3D, with Benoit Sokal as the artistic lead. Also, there's a soundtrack composed by Inon Zur! The next chapter in Walker's story is scheduled to release on April 20th and during this adventure you'll visit the Asylum, solve spatial puzzles and see for yourself what's planned next for Syberia series.
Outlast 2
| | |
| --- | --- |
| Release Date: | 2017-04-25 |
| Genre: | Adventure |
| Developer: | Red Barrels |
If you like first person survival horror games, this is something for you. Developed by Red Barrels team, Outlast 2 lets you play as Blake Langermann, an investigative journalist, who accompanies his wife after they crash-land in the Sonoran desert.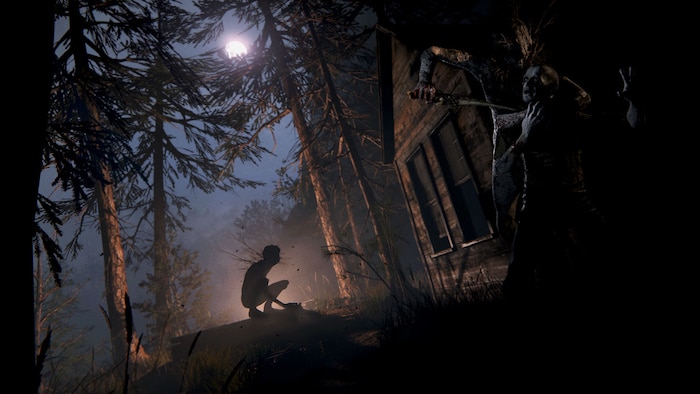 There's a mysterious murder to solve and an isolated tribe to discover. Your hero is unarmed and the gameplay relies not on direct fighting, but on intelligent movement – you can jump, run and, most importantly, hide. If you didn't have a chance to play the earlier entries, there's also Outlast Trinity releasing this month – it's a collection that includes the original Outlast, the Whistleblower story and the sequel. Quite an interesting offer for horror fans.
Sniper: Ghost Warrior 3
| | |
| --- | --- |
| Release Date: | 2017-04-24 |
| Genre: | Action & Shooter |
| Developer: | CI Games |
CI Games makes a grand return to its Sniper: Ghost Warrior series. This time the scope is much greater and the game seems like a solid title, aspiring to be one of the best games releasing during this part of the year. If you were registered, you probably had your chance to try the closed beta. If not, you should know that Sniper: Ghost Warrior 3 offers an open world with various tasks.to finish.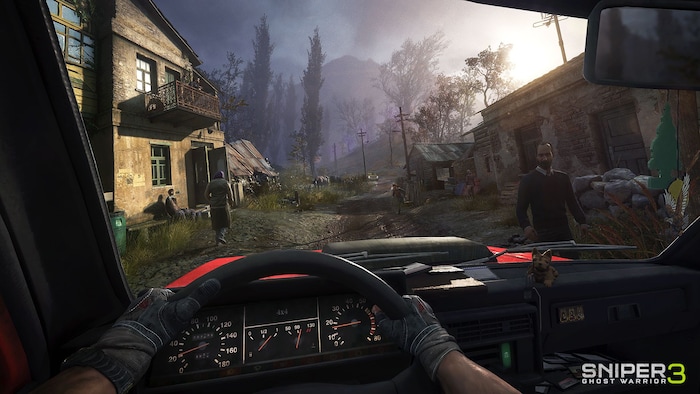 Except the main plot, you will be able to scout the map and grab additional rewards. You can fully customize your loadout, including various attachments to your sniper rifle and different accessories for the drone. It's up to you how each mission will be approached.
Expeditions: Viking
| | |
| --- | --- |
| Release Date: | 2017-04-27 |
| Genre: | Indie |
| Developer: | Logic Artists |
The team of Logic Artists, the developers of Expeditions: Conquistador, is now back with another title. The game offers you a chance to become a chieftain of your own Viking clan. And as a clan you have a village to protect and expand. You need your group of warriors, a ship and everything else that's required for the adventure for gold and resources.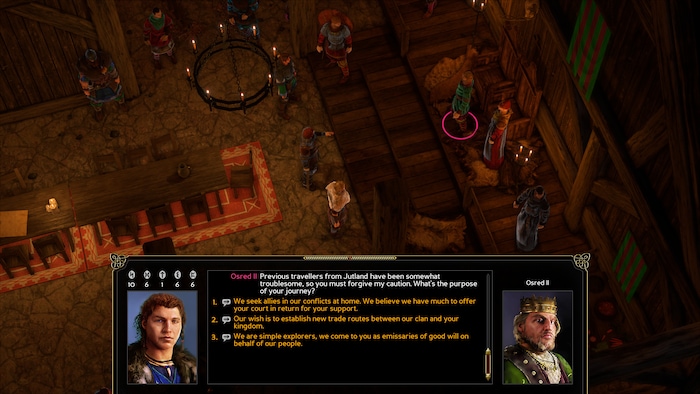 The important fact is that fighting is only one solution and you can also trade and acquire goods in other ways. Just remember: not everyone will be happy with your doings and as a chieftain you have to be a skilled politician as well. Ultimately, you decide what the fate of your folks will be.
Warhammer 40,000: Dawn of War III
| | |
| --- | --- |
| Release Date: | 2017-04-27 |
| Genre: | Simulation |
| Developer: | Feral Interactive (Linux) |
We had to wait for a long time since Warhammer 40,000: Dawn of War II – Retribution has been released in 2011. Now the strategy series is back with a lot of changes making it something between the original game and its sequel.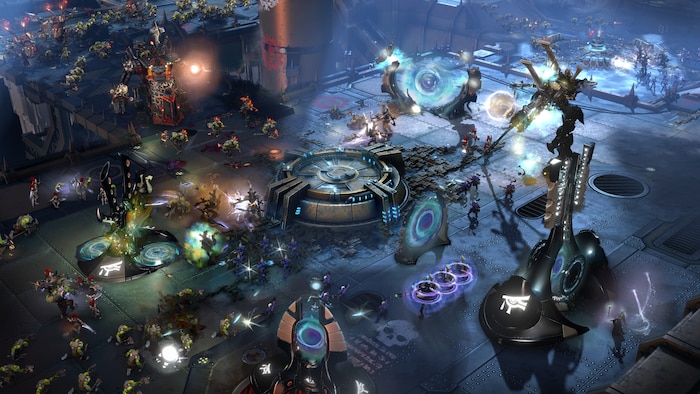 You will play as the Blood Ravens chapter of Space Marines, the Eldar or the Orks. Traditional base building makes a return, as well as the focus on the scale of your armies. Much bigger units like Imperial Knights, Wraithknights and Gorkanauts are also confirmed. Oh, and there's a new story to tell, this time focused on a mysterious artifact a.k.a. weapon known as Spear of Khaine. Three mentioned factions will over the item, but it's still unknown how the campaign will be split – we hope for full freedom while choosing the faction. Waaaaggh!
Mario Kart 8 Deluxe
| | |
| --- | --- |
| Release Date: | 2014-05-29 |
| Genre: | Kart racing |
| Developer: | Nintendo Entertainment |
Although many have hoped for a Mario Kart 9 announcement for Nintendo Switch, as for now we have to appreciate the improved version of the earlier game. It was originally released on Wii U in May of 2014.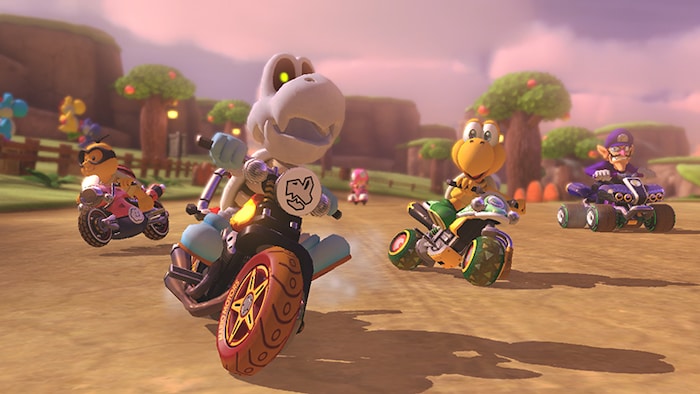 The Deluxe edition includes some changes – your character can carry up to two items at once, there are some helpful modes for beginners, and various fixes and modifications to the gameplay were implemented. All thirty-six heroes from the original game and its DLC will be available, as well as six new: Bowser Jr., Dry Bones, Inkling (boy and girl), King Boo and Gold Mario. You can expect five reworked Battle Modes, four of which are returning from the earlier gamers. Eight stages in total will be available at launch and as for now no plans to expand the game were revealed.
Little Nightmares
| | |
| --- | --- |
| Release Date: | 2017-04-27 |
| Genre: | Adventure |
| Developer: | Tarsier Studios |
If you like smaller, but much more narrative-heavy titles, Tarsier Studios (the team responsible for Tearaway Unfolded and tons of work for LittleBigPlanet series) has something to offer.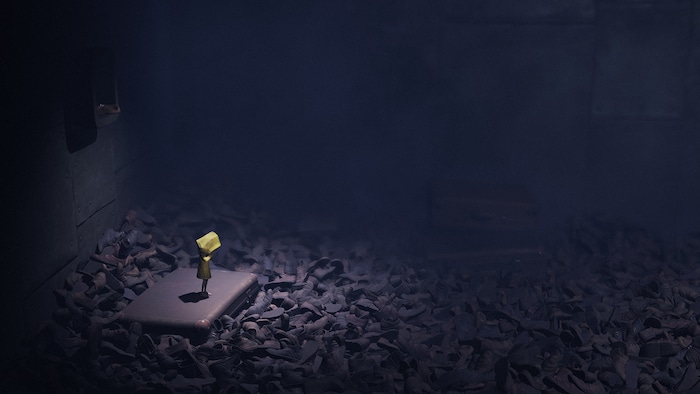 You play as the nine-year-old girl named Six. The problem is: you were kidnaped from your home and you have to find your way back. Your adventure will lead you through The Maw, were you were taken and forced to work. What mysteries lay ahead? It's up to you to discover. It's best to describe Little Nightmares as a puzzle-platformer horror adventure and surely it's a title for much more mature audiences.