It's just February and this year is already busy! There are at least several interesting titles releasing this month and we would like to write about some of them.
| | Game | Release | Genre | Developer | Sale |
| --- | --- | --- | --- | --- | --- |
| | Horizon Zero Dawn | 2020-08-07 | Adventure | Guerrilla | 77% |
| | Halo Wars 2 Ultimate Edition | 2017-02-21 | Strategy | Creative Assembly | 49% |
| | Torment Tides Of Numenera | 2016-01-26 | Indie | inXile Entertainment | 71% |
| | Splasher | 2017-02-07 | Action & Shooter | Splashteam | 91% |
| | Sniper Elite 4 | 2017-02-13 | Adventure | Rebellion | 91% |
| | For Honor | Starter Edition | 2017-02-13 | Action & Shooter | Blue Byte | 68% |
| | LEGO Worlds | 2017-03-07 | Adventure | Traveller's Tales | 69% |
Nioh
| | |
| --- | --- |
| Release date | 2017-11-07 |
| Genre | genre |
| Developer | KOEI TECMO GAMES CO., LTD. |
Some people joke that this game takes the hero of The Witcher series and places him in the universe with the ruleset of the Dark Souls brand.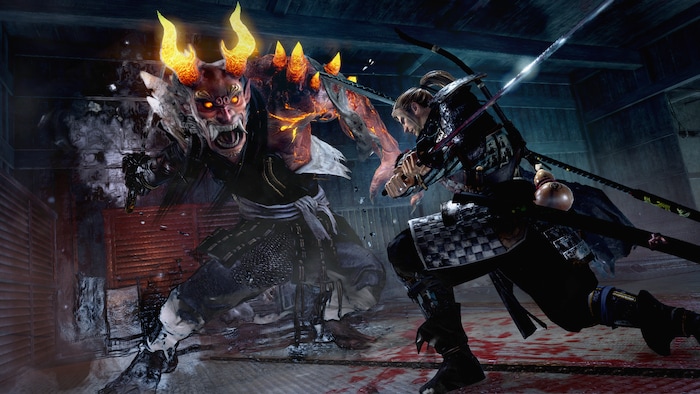 Although the truth is much more complicated, it's easy to notice the elements of gameplay that fit this scheme. Our white-haired hero will clash with aggressive opponents – fights are dynamic, very brutal and you have to take into account every action you do. It's not a hack'n'slash game, where you dance in fights without penalties. You are one step from death, but success is much more gratifying.
For Honor
| | |
| --- | --- |
| Release date | 2017-02-13 |
| Genre | Action & Shooter |
| Developer | Blue Byte |
Staying in the topic of brutal, strategical fights, we have a new IP from Ubisoft. And what a game it is! Vikings, Samurai and Knights clash in brutal duels, where you have just seconds to block the incoming attacks and plan your next move.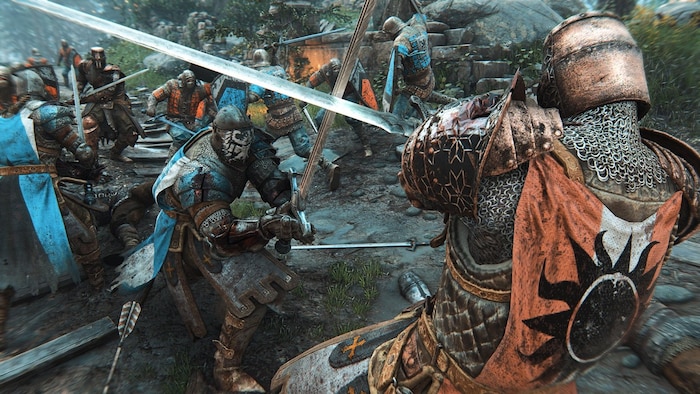 For Honor was already tested in the closed beta and an open beta is planned really soon, so you have a chance to test the game yourself. There's also the War of the Factions event, which will grant starting bonuses for the winning faction and for everyone taking part in the tests. If you are not sure if Vikings invading a Samurai team are cool, test it yourself.
Sniper Elite 4
| | |
| --- | --- |
| Release date | 2017-02-13 |
| Genre | Adventure |
| Developer | Rebellion |
The best sniping series where you can kill Hitler is back with the fourth entry. This time the game is set in Italy in 1943, just after events of Sniper Elite 3. Once again Karl Fairburn is tasked with killing some high-ranked Nazi targets and you will have to carefully check the map, plan your actions, successfully investigate the intel and finally execute your plan.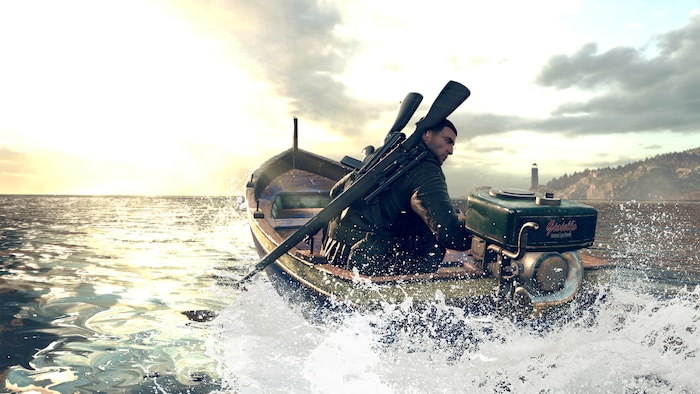 Not only you'll snipe with extreme distances, but you'll also have to aid the resistance and silently kill guards, booby trap main patrol routes and prepare your extraction. If you are not for solo play, one additional player can join your campaign in co-op. And there's also a multiplayer component. And did we mention Hitler? You will have a chance to kill him in a free DLC available for people preordering the game.
Halo Wars 2
| | |
| --- | --- |
| Release Date | 2017-02-21 |
| Genre | Strategy |
| Developer | Creative Assembly |
If I am missing one genre on consoles, it would be strategy games. Thankfully my Pile of Shame isn't getting smaller so… you understand the idea. But IF strategy games could be released on consoles on a larger scale, they should work as the original Halo Wars.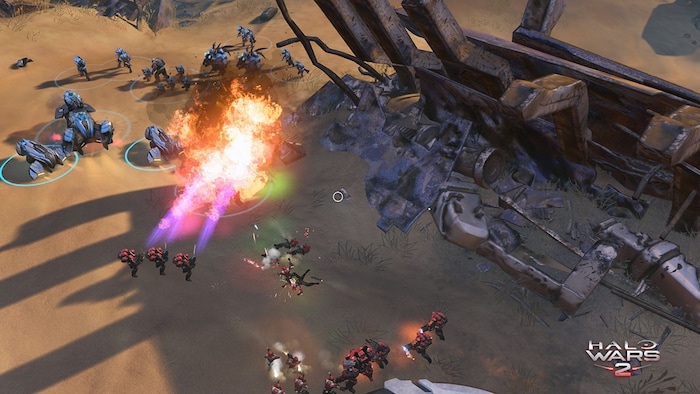 It was a entertaining title with a great control scheme on the gamepad. Now a sequel is being released and although we don't know much about the campaign's story, all released gameplays are enough to be sure that it's a worthy continuation. There was an online beta available in January, which focused on a totally new, card-based mode Blitz. There are some great ideas to refresh the gameplay and we can't wait to start playing the game in just two weeks.
LEGO Worlds
| | |
| --- | --- |
| Release date | 2017-03-07 |
| Genre | Adventure |
| Developer | Traveller's Tales |
There were many titles trying to take away some players from Minecraft. No big successes until now, but with LEGO brand the market might change a bit. If you know even a bit about Minecraft, you know the formula. It's a sandbox open world game, which allows players to explore and build their own constructions. With LEGO blocks available, you and especially the children are supposed to do everything they want.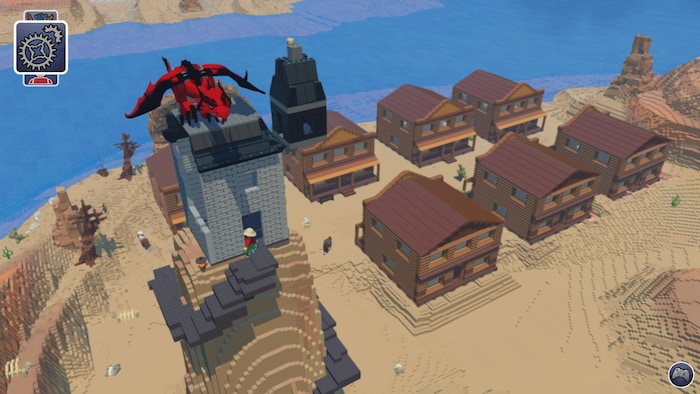 It's worth noting that elements and constructions found during exploration can be recreated with just a few clicks – there's no need to create them step by step, from the ground. This change in the formula makes gameplay much faster and really fit for some quality family time. Currently the game is available in Early Access form and it has already received some great updates like the addition of vehicles. Other big features like world sharing and multiplayer component will also be available after the release.
Horizon Zero Dawn
| | |
| --- | --- |
| Release Date | 2020-08-07 |
| Genre | Adventure |
| Developer | Guerrilla |
This is Guerrilla Games' first new IP since the studio released Killzone back in 2004. This time developers decided to create an action role-playing game set in a post-apocalyptic world full of living machines.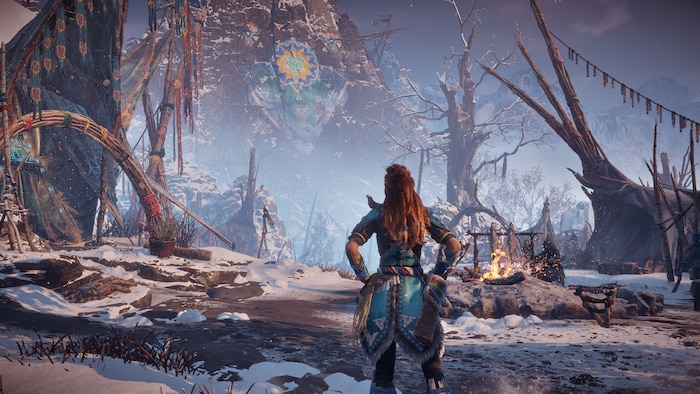 What happened to the previous civilization and why are humans no longer the dominant species? This and more questions will be raised as you'll uncover the world as Aloy, a hunter that has been kept cloistered from this wild world. Players will have to gather resources and use the weak points of the "animals" to survive and learn how to stop the corruption that is consuming the unique machines.
Torment: Tides of Numenera
| | |
| --- | --- |
| Release Date | 2016-01-26 |
| Genre | Indie |
| Developer | developers |
Old good RPGs are back and the return of Torment is an event in itself. Created by the inXile Entertainment, the team behind Wasteland 2, it's a unique role-playing title. Thankfully, unlike Pillars of Eternity, the game will be available on consoles as well.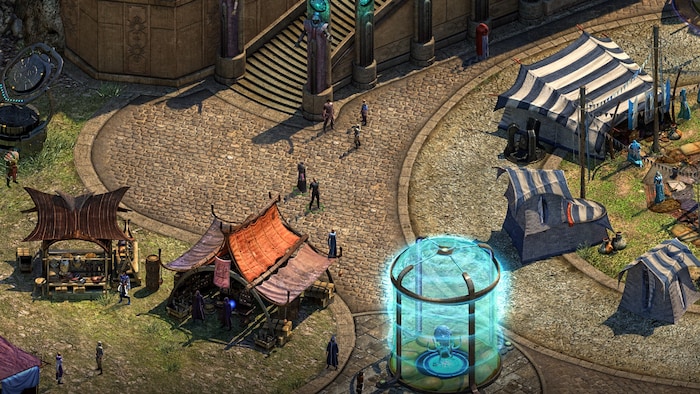 Your choices matter here and the fight isn't always the best way to progress. You can try to smart talk yourself out of trouble or use other distractions. There will be three classes available, various companions to recruit and hundreds of hours to explore the world.
Of course there are other titles releasing this month. If you are waiting for any title that is not mentioned in this article, let us know in the comments!