It's here – Halloween! And while you're probably binge-watching your favorite Netflix horror series or preparing a party – there's one more thing, you can add to your to-do list. Horror arcade games!
Something about these retro titles makes them more memorable. The same goes for the classic side-scrolling titles from the 1980s and 1990s, which successfully drew masses of fans to the arcades. Luckily, now you don't need to look for slot machines to bring your dream retro Halloween vibe into your everyday life, as several of these games are available for PC and consoles. Sounds like fun? Check out this list of the best horror-themed arcade video games for Halloween!
The House of the Dead
| | |
| --- | --- |
| Release date: | 1996 |
| Genre: | Rail shooter |
| Developer: | Sega |
It is your absolute must-have when it comes to arcade horror games. Originally only available on slots, you can now play this title from Sega on various platforms in your cozy home.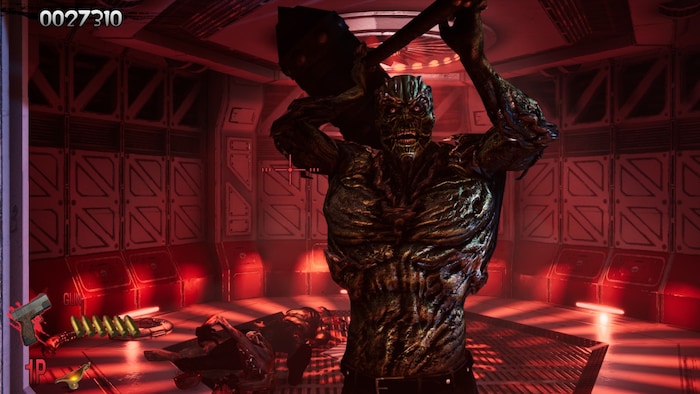 The House of the Dead is a game from 1998 and an absolute classic in its genre. When the notable researcher Dr. Curien begins to work with DBR Corporation, soon an innocent project surpasses his wildest expectations. Thomas Rogan and G embark on a special mission to investigate the details of the situation. It turns out that Curien has created an army of mutant zombies thirsty for blood and death. Equipped with various weapons and power-ups, start exploring the building to eliminate all enemies and survive. Prepare for lots of blood, dramatic plot twists, and hideous beasts to battle in one of the many single or multiplayer game modes. And if you already know the first version of the game, be sure to relive this sentimental adventure in The House of the Dead: Remake on Steam!
Key features
Play the classic retro horror game available on multiple platforms
Discover the mystery behind the terrifying zombie outbreak
Explore abandoned facilities, collect equipment and do whatever it takes to survive
Play solo or in multiplayer
Ghosts 'n Goblins
| | |
| --- | --- |
| Release date: | 1985 |
| Genre: | Platform |
| Developer: | Capcom |
If you are into challenges, you will love this arcade horror game. Ghosts 'n Goblins is one of the most difficult video games ever.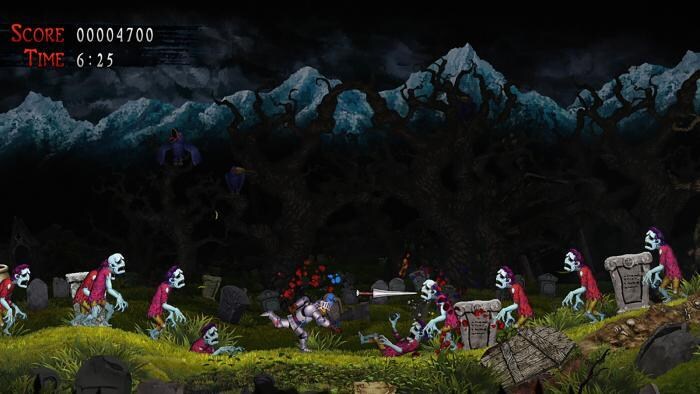 Play as Sir Arthur to become part of the classic story about saving a lady in distress. But not so fast! On your way to freeing the princess from the hands of the vile king of the Demon World, you will encounter masses of monsters and aberrations that you will have to kill to proceed. Use a rich arsenal of weapons like a cross, fireball, or axe, and do not get hit at all costs. In this game, two hits bring your death, and a wrongly chosen weapon also means death. Even the lack of armor will lead to demise! And there's nothing you can do about it because this game features unforgiving time limits.
Key features
Play one of the hardest video games ever
Explore the levels and eliminate hordes of bloodthirsty enemies to save the princess
Master your reflexes to survive
Discover a new difficulty level after completing the game
Silent Hill: The Arcade
| | |
| --- | --- |
| Release date: | 2007 |
| Genre: | Rail shooter, horror |
| Developer: | Konami |
It is the only title in the Silent Hill series available exclusively on arcade machines. So if you're a loyal fan of Konami games, add this classic retro title to your collection!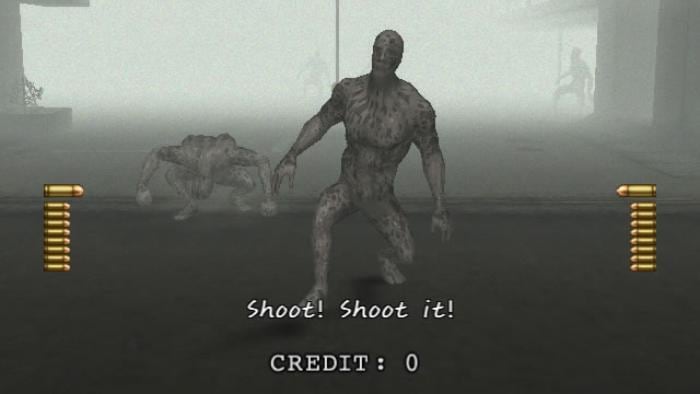 When a group of friends comes to Silent Hill, neither knows what will happen to them in the near future. The next day, Tina and Eric are the only ones left, and a strange fog shrouds the city. Desperate, they set off in search of friends, discovering a series of horrors and monsters that inhabit the town. Among the iconic creatures, you will meet Pyramid Head, Nurses, and Split Worms, so you can count on a real Silent Hill experience – perfect for Halloween!
Key features
Play the only game in the Silent Hill series exclusively for arcade machines
Discover the mystery of the foggy town and find your friends
Explore dark locations and don't get killed
Play solo or in multiplayer
Haunted Castle
| | |
| --- | --- |
| Release date: | 1988 |
| Genre: | Platform |
| Developer: | Konami |
It is a side-scrolling video game, available for PC and other platforms, in which you will travel to Dracula's castle to experience the scariest moments of your life. Fast, your wife's life is at stake!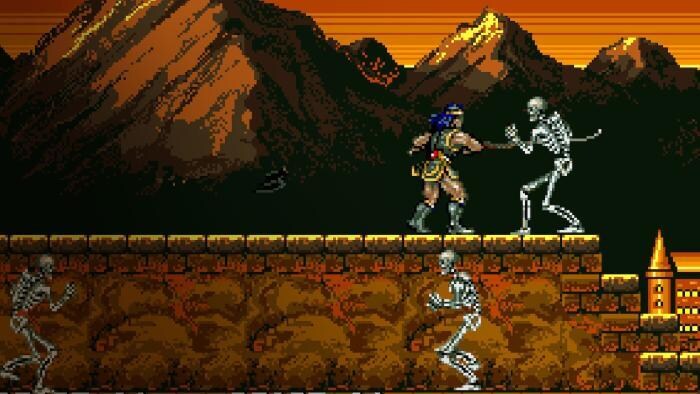 Complete six platform levels to fight the final bosses – including Dracula. But first, you have to defeat hordes of hellish enemies like skeletons and zombies that will do anything to interrupt your journey. Use a powerful whip and unlock better and better weapons to gather courage in your heart and defeat your ultimate opponent. It is the second game in the Castlevania series, perfect for atmospheric solo play.
Key features
Play the second game in the Castlevania series
Explore the gloomy dungeons to save your wife from Dracula's hands
Unlock better and better weapons to eliminate hordes of enemies
Get carried away by the dark plot and evoke your rage to win
Demon's World
| | |
| --- | --- |
| Release date: | 1989 |
| Genre: | Run and gun |
| Developer: | Toaplan |
It is your best chance to become a ghost hunter! Start an adrenaline-fueled solo or co-op gameplay and get rid of all paranormal activity from the world.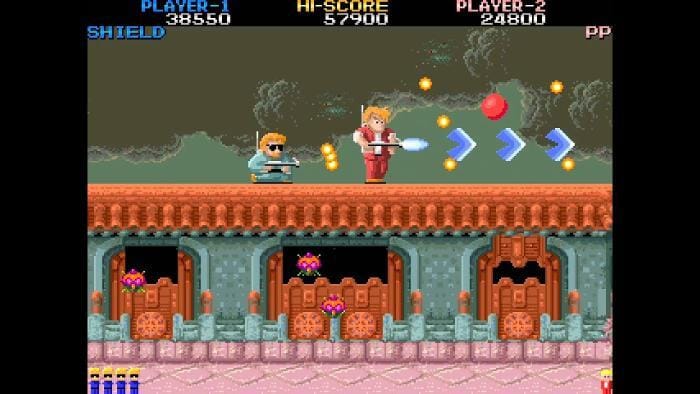 If you love Ghostbusters, you will definitely enjoy this game. Your hero will automatically move through the levels, while your job will be to eliminate everything in his path. Dressed in stylish shades, collect weapons and equipment to defeat the most powerful creatures. The title features various locations, from cities to dark dungeons, where you will encounter strange creatures from Japanese and Western folklore. And any mistake can cost you your life!
Key features
Play retro shooter to become a ghost hunter
Collect equipment and use better weapons
Explore various themed levels and fight the most powerful monsters
Play solo or in cooperation
If you are into scary arcade games, these titles will make all your dreams of the spookiest and most fun Halloween come true. But let's admit, none is an epic gaming legend, gathering crowds of fans. They are rather niche titles known to the older generation of players. Even better! If you want to try something new and lose yourself in this thrilling retro vibe, this list is sure to live up to your expectations – unless you are too chicken!