Smartphones are like our everyday electronic companions. They provide us access to the Internet, they allow us to make calls, send messages, listen to our favorite music, read e-books and play games when we are bored – and it's still just a fraction of activities you can use these genius little devices for.
The technology develops rapidly and it's never been a better time to buy a smartphone, especially if you are low on budget. We are getting closer to the probably unbreakable physical barrier – smartphones are getting faster because we hugely rely on the miniaturization of the electronics used inside, but it can't be minimized indefinitely. As such, if we don't come up quickly with new groundbreaking technology, like quantum processors or something along these lines, then all the smartphones will at some point in the future perform equally.
What does it mean for you? Most importantly it means that now you can get a relatively fast and powerful smartphone and not pay a fortune for it. However, choosing the right smartphone for your needs might not be as easy as it sounds – that's why we decided to shed some light on the things you should be wary of when shopping for a new device.
What Do You Need Smartphone For?
The first question you need to answer before buying a new smartphone is what do you need it for. For example, if you are planning to mainly use it for gaming, then you should aim for a model equipped with better processor and graphics. If you don't play often, then you can spend saved money on other features, like a more capacious battery, bigger screen or better camera. Remember – we are talking about budget smartphones, so compromises are unavoidable.
What CPU to Look For?
As stated above, you don't need powerful components if you don't plan to play the latest 3D games on your smartphone. In this case, you don't need to look for any specific CPU or GPU – most budget smartphones will already have enough power to allow convenient Web browsing and running most applications smoothly.
For gaming, however, you may want to consider getting one of the octa-core processors with clock speeds of at least 1.5 GHz to achieve the best results in games. Generally speaking, the more you are ready to spend, the better the performance you can expect.
How Much RAM Should a Budget Smartphone Have?
Budget smartphones usually come with 3 or 4 GB of RAM and it's more than enough for everyday use. Such amount of random-access memory ensures the operating system will remain stable even during performing multiple tasks, like opening multiple applications in the background or opening additional tabs in the browser. For gaming, however, you may want to look for a smartphone with 6 GB RAM, though it may be quite difficult in the budget pricing range.
What About Cameras?
Most modern smartphones have some kind of camera installed by default, but the quality of taken photos and videos will vary significantly between different smartphone models. If photography is your main concern, then you may want to sacrifice raw computing power for a dual rear camera with AI support which gives the ability to take much more detailed photos.
Choosing the Right Screen Size and Resolution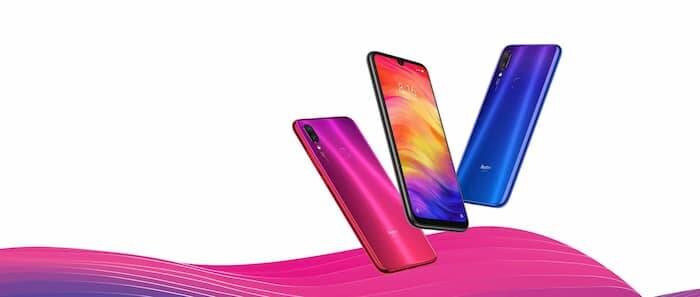 Screen size and resolution are other important factors you should keep in mind when shopping for a new smartphone. The higher resolution makes the displayed image look better – it's sharper and more detailed, and it's harder to distinguish single pixels. Full HD resolution (1920×1080) is something you would expect from a smartphone if you want to fully enjoy games or watch movies, but sometimes you have to go with something lower, like 1280×720.
Screen size, on the other hand, is a matter of preference. You don't want it to be either too small or too big – you want a smartphone, not a tablet, but you also don't want to squint while trying to read exceptionally small text.
Ensuring Continuous Work with Capacious Battery
When shopping for a smartphone, take a look at the smartphone's battery. Usually, the capacity is close to 3000 mAh – the more, the better. Some of the most capacious batteries available are over 5000 mAh. Keep in mind that it's impossible to tell how long will smartphone work on one charging just by judging battery capacity alone. This is because more powerful smartphones drain energy faster. It means 3000 mAh battery may be enough to power a certain smartphone for a week, but in a different smartphone, it will only last few days.
Additional Features in an Affordable Smartphone
There are also a couple of other things you might want to have in your smartphone. You might want a Dual-SIM to be able to use your private and business numbers simultaneously. You might want the phone to be waterproof. You may want NFC capabilities to use the smartphone for contactless payments. Or you may want an eye and fingerprint scanner or face unlock for more convenience.
Now, let's take a look at some of the best budget smartphones
Xiaomi Redmi6A
| | |
| --- | --- |
| Display size: | 5.45″ |
| Camera: | Front 5 MP, back 13 MP |
| Battery: | 3000 mAh |
| RAM: | 2 GB |
| Processor: | MediaTek Helio A22 |
The first entry-level smartphone on the list is Xiaomi Redmi6A. Xiaomi is a Chinese brand which started to conquer the budget world of smartphones lately, but its products are far from the stereotypical "made in China" quality.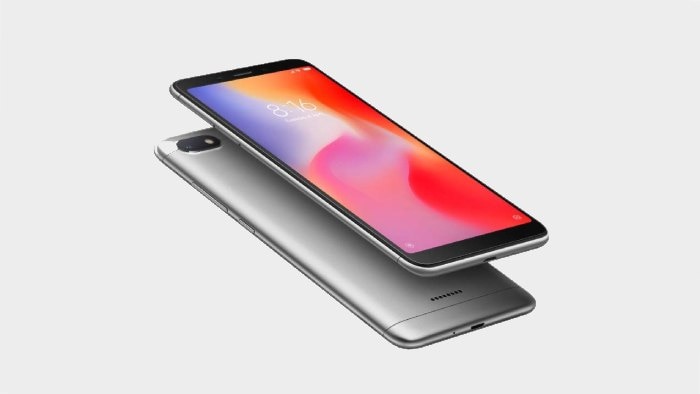 This one has everything you'd expect from a budget smartphone and more – 2 GB RAM, 4 CPU cores working at 2.0 GHz and a widescreen HD 1440×720 resolution. The smartphone runs on Android 8.1 Oreo and has dual SIM support. The best part, however, is that you can get it for under 150 USD.
Cubot Nova
| | |
| --- | --- |
| Display size: | 5.5″ |
| Camera: | Front 8 MP, back 13 MP |
| Battery: | 2800 mAh |
| RAM: | 3 GB |
| Processor: | MediaTek MT6739 |
Another budget smartphone worth considering is Cubot Nova. It comes with 3 GB RAM which should be enough to prevent annoying spikes and freezes.
At smartphone's heart lies quad-core processor running at 1.5 GHz. It also has a 5.5-inch display with 1440×720 resolution which provides a crystal-clear image. The phone also comes with a fingerprint scanner.
Honor 7A
| | |
| --- | --- |
| Display size: | 5.7″ |
| Camera: | Front 8 MP, back 13 MP + 2 MP |
| Battery: | 3000 mAh |
| RAM: | 2 GB |
| Processor: | Snapdragon 430 |
Honor 7A is yet another interesting budget option. It has quite a powerful octa-core processor supported by 2 GB of memory and comes with an IPS 1440×720 5.7-inch display which is large enough to comfortably watch videos while traveling by train or bus.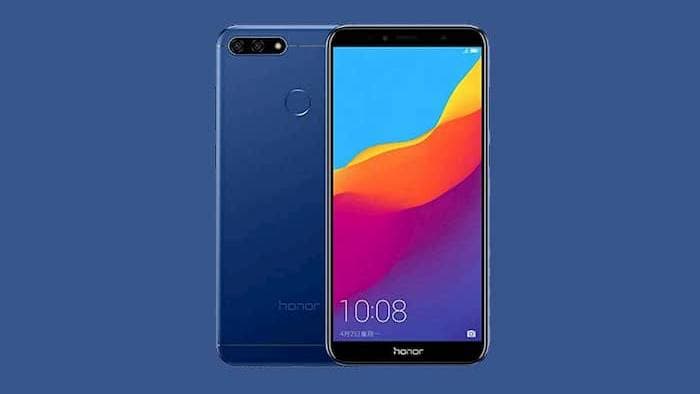 The phone supports GPS, A-GPS, and GLONASS navigation systems, so you won't ever lose your way, and its camera is capable of detecting faces and smiles which helps to capture photos in the exact right moment.
Xiaomi Redmi Note 7
| | |
| --- | --- |
| Display size: | 6.3″ |
| Camera: | Front 13 MP, back 48 MP + 5 MP |
| Battery: | 4000 mAh |
| RAM: | 4 GB |
| Processor: | Processor: Snapdragon 660 |
Multiple entries from Xiaomi in a budget smartphones comparison list shouldn't be surprising for anyone – the brand constantly proves it's totally possible to make a good and affordable smartphone.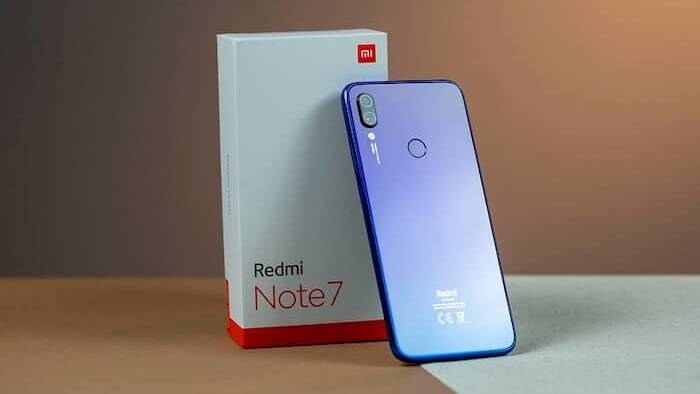 With Redmi Note 7 you get 4 GB of memory and a Snapdragon 660 processor. The smartphone is powered by 4000 mAh battery which significantly extends the time before next charging is required, and when the battery is finally drained you can get it to full quickly, thanks to the Quick Charge 4 technology.
Meizu M5
| | |
| --- | --- |
| Display size: | 5.2″ |
| Camera: | Front 5 MP, back 13 MP |
| Battery: | 3070 mAh |
| RAM: | 3 GB |
| Processor: | MediaTek MT6750 |
Despite being quite old, Meizu M5 is still worth looking at when searching for a budget smartphone. It comes with 2 or 3 GB of memory, depending on chosen variant, and a powerful octa-core MediaTek processor, which easily handles applications and games.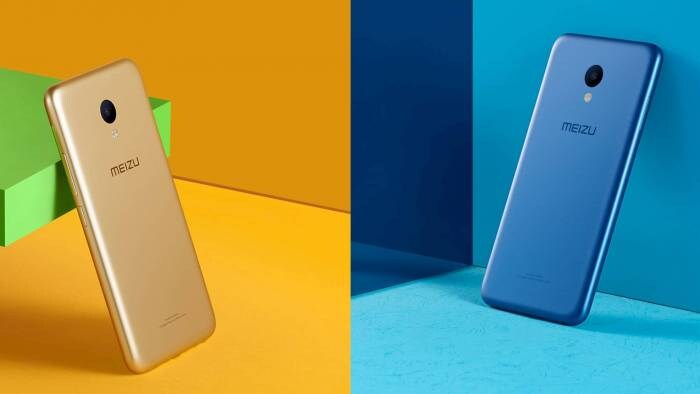 It has a 5.2-inch screen, which makes the smartphone more portable and easier to put inside your pocket. The sturdy case makes the smartphone more resistant to scratches.
Xiaomi Redmi S2
| | |
| --- | --- |
| Display size: | 5.99″ |
| Camera: | Front 16 MP, back 12 MP + 5 MP |
| Battery: | 3080 mAh |
| RAM: | 4 GB |
| Processor: | Snapdragon 625 |
Another entry from Xiaomi, this time a smartphone with a mid-range processor Snapdragon 625 capable of running even more demanding games without much trouble. 5.99-inch IPS screen with widescreen HD resolution allows enjoying the more detailed and colorful image.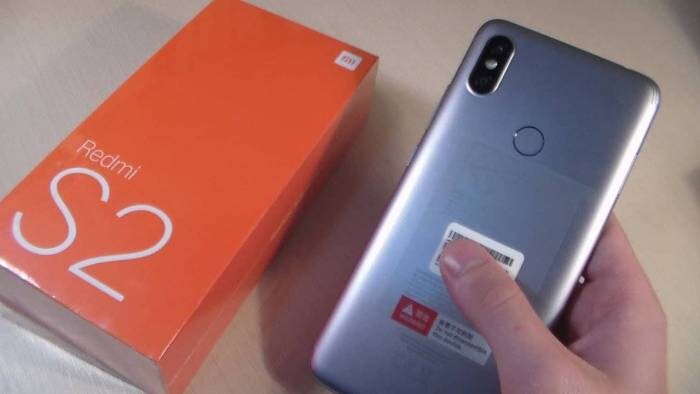 Redmi S2 supports 4G connection and it has a dual rear camera (12 + 5 Mpix) which helps to take better photos and videos. Dual SIM is also useful if you have two active numbers, one private and one for business, for example – this way you can use them both simultaneously.
Xiaomi Pocophone F1 6/64 GB
| | |
| --- | --- |
| Display size: | 6.18″ |
| Camera: | Front 20 MP, back 12 MP + 5 MP |
| Battery: | 4000 mAh |
| RAM: | 6 GB |
| Processor: | Snapdragon 845 |
This one is slightly above what you could consider a budget range, but worth mentioning nevertheless. This is because of its amazing price to performance ratio, especially if you are looking for a gaming smartphone – you can hardly find anything that would be a better bang for your buck.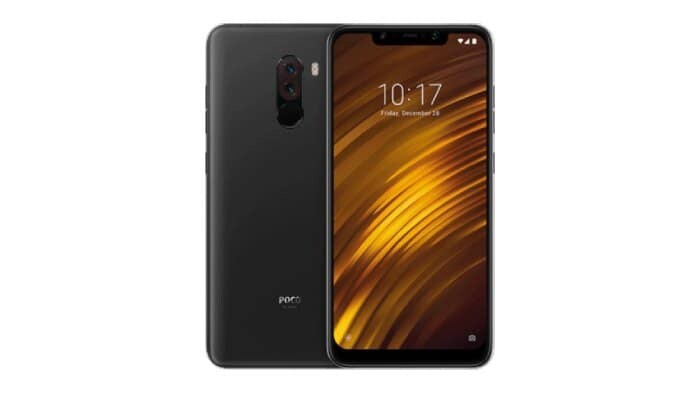 It has 6 GB RAM, 64 GB storage for all your games and apps, and most importantly a top-tier processor Snapdragon 845 found usually in much more expensive flagship smartphones. What's more, Pocophone F1 utilizes LiquidCool technology to make cooling much more efficient – the phone stays cool even under heavy load.
Summary
When shopping for a budget smartphone there are multiple factors you need to consider. Some sacrifices need to be made, as it's not really possible in this price range to get a smartphone that shines in all areas. If you need something to take better photos, then Xiaomi Redmi S2 is definitely worth looking at, and when you are really low on budget, Honor 7A might be an interesting choice. For gamers, Xiaomi Pocophone F1 is a solid option, but it requires a bit higher investment.