If you think scary stuff needs HD graphics, you're greatly mistaken. We've prepared a list of ten games that use simple pixels and still succeed when it comes to offering a gut-wrenching horror experience. Will you dare try these out?
There's quite a selection of genres here. Many of these titles are point-and-click adventure games, but there's also a bunch of those that mix various influences and styles. Heck, some of these prove that you can create a truly scary horror using RPG Maker!
| | Game | Release | Genre | Developer | Sale | |
| --- | --- | --- | --- | --- | --- | --- |
| | The Last Door Collectors Edition | 2014-05-20 | Adventure | The Game Kitchen | 65% | Read more |
| | The Last Door Collectors Edition Bundle | 2014-05-20 | Adventure | The Game Kitchen | 33% | Read more |
| | Lone Survivor The Directors Cut | 2012-04-23 | Adventure | Jasper Byrne | 22% | Read more |
| | Corpse Party | 2016-04-25 | Adventure | GrisGris | 30% | Read more |
| | Lucius Demake | 2016-08-08 | Adventure | Shiver Games | 80% | Read more |
| | Lakeview Cabin Collection | 2015-03-25 | Horror | Roope Tamminen | 83% | Read more |
| | Distraint | 2015-10-21 | Adventure | Jesse Makkonen | 67% | Read more |
| | Mad Father | 2016-09-22 | Adventure | sen | | Read more |
| | IB Remake | 2022-04-11 | Horror & Adventure | kouri | | Read more |
Let's take a look at these pixel horror games, shall we?
The Last Door
| | |
| --- | --- |
| Release date: | 2013 (first episode), 2016 (last episode) |
| Genre: | Adventure |
| Developer: | The Game Kitchen |
We'll begin this list with a pixelated adventure game where simple graphics are super effective in building a sense of dread, proving that you don't need any HD to craft a scary piece. The Last Door should be satisfactorily creepy for all horror fans.
This game puts you in the shoes of two protagonists: Jeremiah Devitt and his psychiatrist, Doctor Wakefield. The former was part of a childhood group of friends who went their separate ways later on. One of them passes away, which summons Jeremiah to investigate a supernatural place known as the Veil.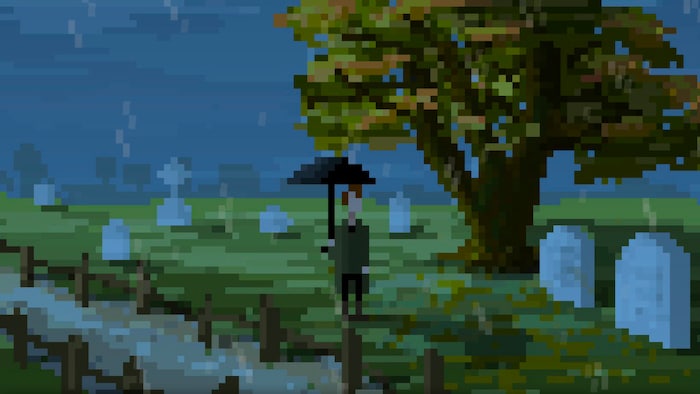 The gameplay itself is a typical point-and-click adventure affair. You explore various locations, solve puzzles and use all sorts of items to progress the plot. The Last Door has been divided into several episodes and while the story is complete for now, the developers might return to the project in the future.
Key features
An episodic point-and-click adventure mixed with psychological horror
You get to investigate a supernatural phenomenon (or perhaps a place?) known only as the Veil
Simple, pixelated graphics are also super creepy
Yume Nikki
| | |
| --- | --- |
| Release date: | 2004 |
| Genre: | Adventure |
| Developer: | Kikiyama |
This one proves that you can use RPG Maker to create a memorably unsettling experience. Yume Nikki is a controversial indie cult classic which lets you explore various dream worlds that will surely leave a lasting impression on you.
One of the defining features of this title is the fact that there aren't any actual goals or dialogues here. There's no combat here, either. All you have to do is just walk around and explore the dark place you've found yourself in as a girl named Matodsuki.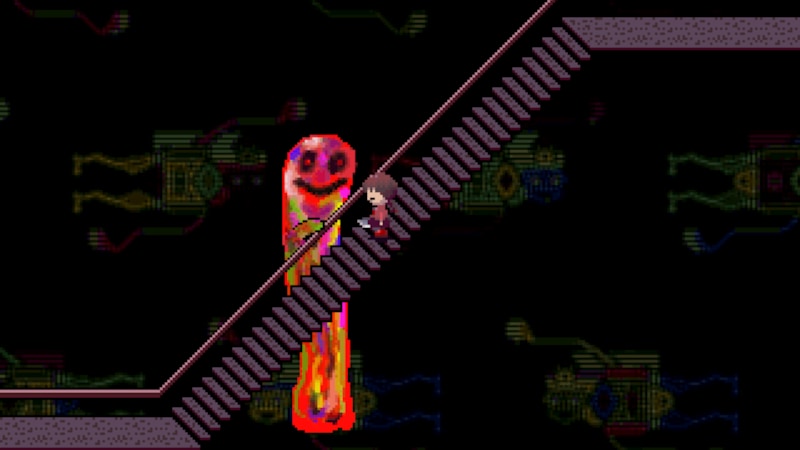 Your goal is to explore the dream world in search of twenty-four Effects, which change the main character's appearance or give you different equipment. Finding them all unlocks the ending to the whole thing. Other than that, there is no way for you to see a game over screen here.
There's also a 3D reboot of the game, Yume Nikki: Dream Diary, released in 2018, although the original version is considered to be the superior one.
Key features
One of the most unique horror games of all time
There is hardly any story or an actual goal here, you just explore a nightmarish world and try to make sense of it all
A secret ending awaits you to discover it
Lone Survivor: The Director's Cut
| | |
| --- | --- |
| Release date: | 2012-04-23 |
| Genre: | Adventure |
| Developer: | Jasper Byrne |
This game, made by just one person, is an interesting thing. Lone Survivor mixes all sorts of genres: survival horror, adventure, stealth, heck, there are even virtual pets here. It's all to offer a unique experience unlike anything else.
Lone Survivor is a psychological horror where you play as a masked protagonist who seeks to escape a city ravaged by a deadly disease. How you do that is all up to you. You can utilize stealth or you can kill everything in your path. You can tend to your character's needs or you can ignore them completely and just keep moving forward.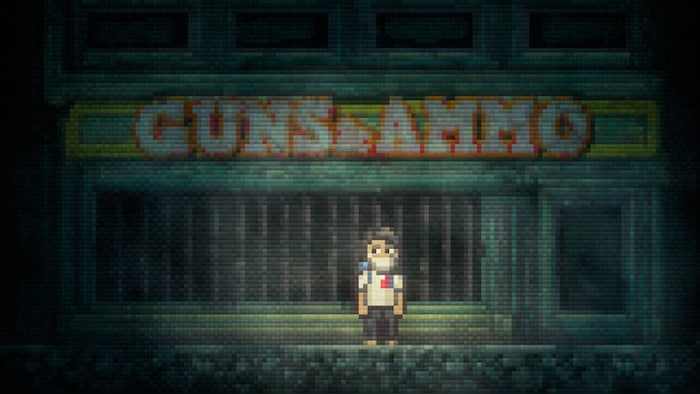 All in all, this title seeks to offer you an immersive experience where you forget it's just a game and where your choices actually matter. The Director's Cut Edition of Lone Survivor offers all sorts of new content, enhancements in the audiovisual department, as well as various bug fixes.
Key features
A mixture of various gameplay components
Two paths to follow, each taking from four to six hours to complete
There's some warmth and humor to the story, too
Corpse Party
| | |
| --- | --- |
| Release date: | 2016-04-25 |
| Genre: | Adventure |
| Developer: | GrisGris |
Here's a reminder that if you want to make friends, you should probably stick to the old-fashioned methods, without resorting to any strange rituals. Otherwise, you might end up in a hellish landscape with little hope of survival.
That's what happened to Mayu Suzumoto, anyway. As she transferred to a new school, she felt the best way for her to introduce herself to new classmates would be performing a charm she found on the Internet. This doesn't go well, as they all end up in a nightmarish dimension that was once Heavenly Host Elementary.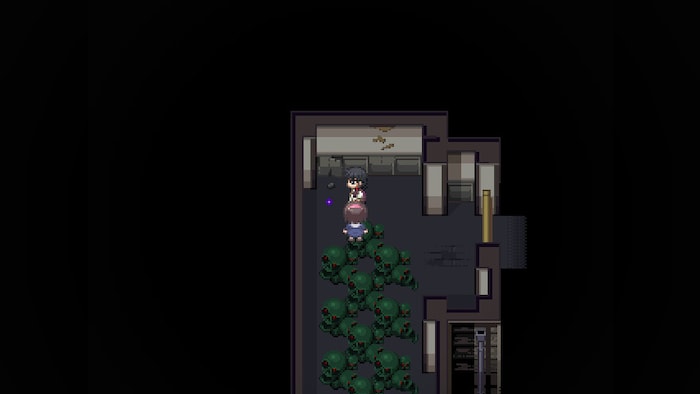 Now you need to figure out how to get out of here in one piece! Corpse Party is a blend of traditional point-and-click adventure and jRPG games, just without the battle part. Your task is to explore the haunted place you've found yourself in and locate your friends. Remember one thing, though: whatever you do will have an impact on the outcome of the story. Make your decisions wisely!
Key features
A remake of a classic made using RPG Maker
Lots of new content and upgrades in comparison to the original version
You get to make choices that matter and have an impact on the plot
Lucius Demake
| | |
| --- | --- |
| Release date: | 2016-08-08 |
| Genre: | Adventure |
| Developer: | Shiver Games |
The original Lucius was pretty much a video game adaptation of the Omen film series. As the titular boy, your task was to kill some people in pretty gruesome ways without leaving any evidence that this was your doing. Aside from two sequels, the game has also received a pixelated demake.
That's right: Lucius has been turned into something straight out of the 80s. The result is pretty fascinating. Lucius Demake follows the same premise as the original. As a six-year-old boy who happens to be in fact demonic offspring, your task is to use your supernatural powers in order to wreak havoc on the Dante Manor.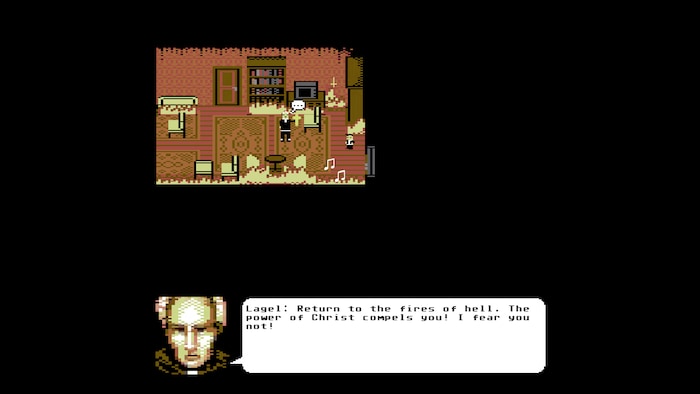 By picking off its inhabitants one by one, you need to make sure that no one connects these deaths to you. This involves clever use of pyrokinesis, mind control and other deadly abilities at your disposal.
If you want to experience all this in 3D, you can check out the original Lucius game from 2012, as well as its sequels: Lucius II: The Prophecy, released in 2015, and Lucius III, released in 2018.
Key features
It's Lucius, just a demake
Very atmospheric and reminiscent of the games of the 80s
You can kill the denizens of the Dante Manor using several special powers
If On A Winter's Night, Four Travelers
| | |
| --- | --- |
| Release date: | 2021 |
| Genre: | Point-and-click adventure |
| Developer: | Dead Idle Games |
Ready for some gloomy bedtime stories? If On A Winter's Night, Four Travelers is a collection of four tales, each concerning a character taking part in a masked ball sometime in the late 1920s.
It's a narrative-driven adventure game with a simple premise and controls. You examine your surroundings in search of usable items. It is clear that the gameplay component takes a backseat here. Astonishing visuals and a dark atmosphere definitely steal the show.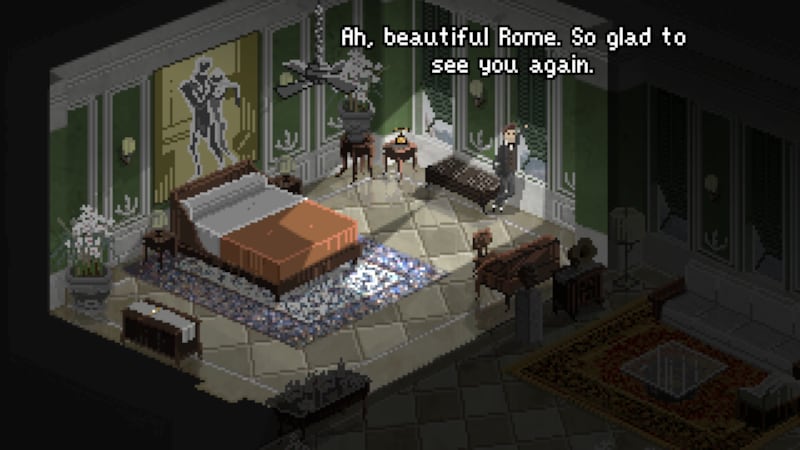 All in all, it's a pretty impressive game that you can get completely for free. As a side note, its style and feel should totally appeal to the fans of H.P. Lovecraft and his legendary works.
If On A Winter's Night, Four Travelers is a free-to-play game. You can download it here.
Key features
A simple gameplay model reminiscent of classic point-and-click games
Four different characters, each with a unique story to tell
Astounding pixel art
Lakeview Cabin Collection
| | |
| --- | --- |
| Release date: | 2015-03-25 |
| Genre: | Horror |
| Developer: | Roope Tamminen |
What if you turned all the classic slasher films of the 70s and the 80s into a pixel art-based game? No need to imagine the outcome, because such a title is already available on the market!
If you ever played Chip 'n Dale Rescue Rangers, it served as a major inspiration for Lakeview Cabin Collection, although it's been turned into a survival horror. It consists of several episodes, each with its own feel and gameplay style. Still, they all form one universe and all the stories are connected to each other.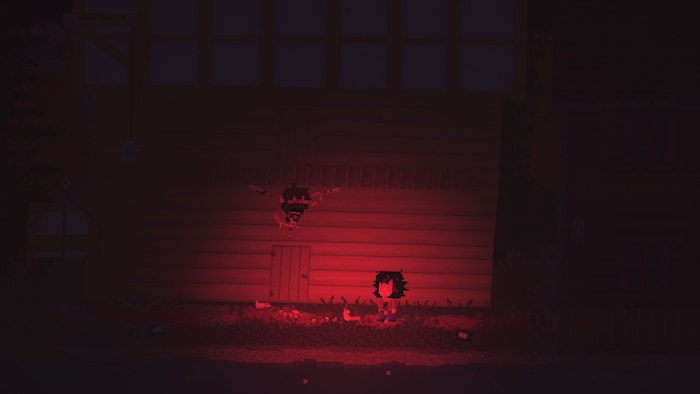 For example, Lakeview Cabin III has been described as a "sandbox boss fight." There's a killer on the loose who comes to the titular cabin to murder one of the characters. Who will survive? Another episode is a horror take on survival games, etc. If you liked movies such as Friday the 13th, The Hills Have Eyes, Halloween or science fiction horrors like The Thing and Alien, this game should be a real treat for you.
Key features
A couple of survival horror games mixed into one
Inspired by the classic movies from the 70s and the 80s
There are some mini-games available here as well
DISTRAINT: Deluxe Edition
| | |
| --- | --- |
| Release date: | 2015-10-21 |
| Genre: | Adventure |
| Developer: | Jesse Makkonen |
Another psychological horror on this list, DISTRAINT is a tale of regret. Its protagonist, a young man named Pryce, seizes the property of an elderly woman and learns that fulfilling his ambition comes at a price…
The gameplay has been simplified so that you can fully focus on this title's unique presentation and incredible atmosphere. Expect some exploration and puzzle-solving, coupled with a minimalistic interface, as well as tons of creepiness.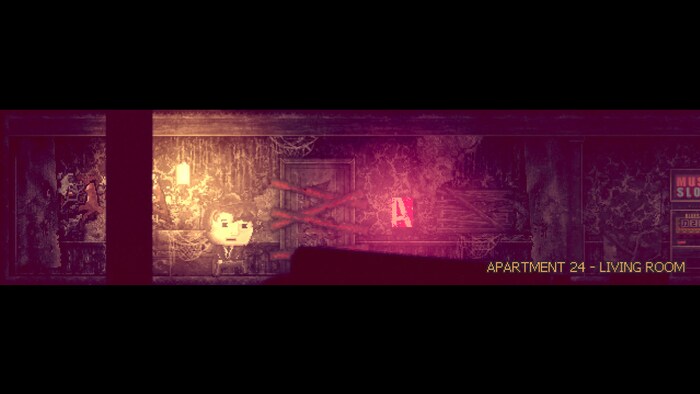 You can also get a sequel, DISTRAINT 2, which continues the story from its predecessor and offers a similar gameplay experience. From what you can see online, it seems that the 2018 game seems to be superior to the first DISTRAINT. Still, you should check out both, if any of them caught your attention.
Key features
A disturbing point-and-click horror adventure
Unique visual style
Simple gameplay that doesn't distract you from the plot
Mad Father
| | |
| --- | --- |
| Release date: | 2012 (original version), 2020 (remake) |
| Genre: | Adventure |
| Developer: | sen |
RPG Maker is a great tool to craft very decent survival horrors, it seems! Mad Father is a remake of a curious little game from 2012 where you play as Aya, a girl who discovers that whatever her father is cooking up in his lab is definitely far from good…
Mad Father blends puzzle, RPG and survival horrors into one, captivating experience. Puzzles and encounters are clever and adequately challenging without being frustrating. The visuals are an astounding mix of creepiness and…cuteness, in a way. It's truly a unique combination.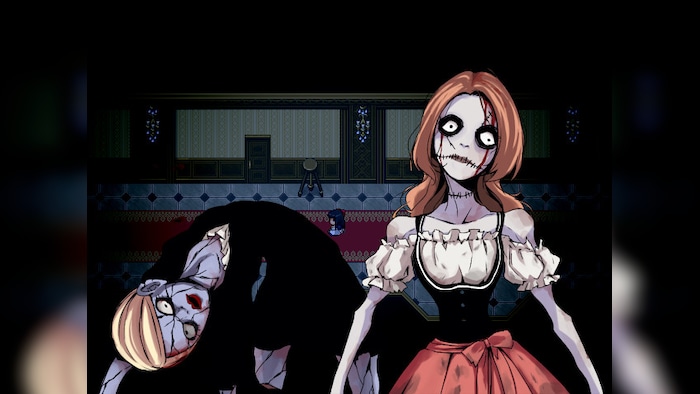 Ultimately, if you are a fan of horrors created using RPG Maker (such as Corpse Party), Mad Father should be a fine addition to your collection.
Key features
Another great horror made using RPG Maker
Various genres blended into one
Very neat visuals
The Witch's House MV
| | |
| --- | --- |
| Release date: | 2018-10-30 |
| Genre: | Adventure |
| Developer: | Fummy |
Let's finish this list with another blend of Japanese RPGs and survival horrors. Made using RPG Maker VX, The Witch's House was originally released in 2012. 2018 is when it saw a remaster and landed on Steam. And it really proves that pixel art-based games can be just as scary as big-budget titles.
You play as Viola, a girl who finds herself fighting for her life in the titular place. Your task is to solve all the puzzles and avoid getting killed. It's going to be a difficult task, as traps are all over the witch's house, so you can expect to die very often.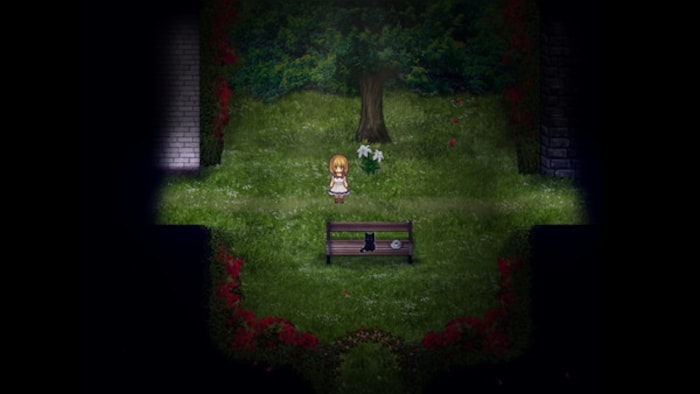 You can save the game, of course, but only in fixed places. A talking black cat serves as a save point here. Ultimately, The Witch's House is a gory, creepy survival horror. The original version was a freeware game, but it's best if you get the remaster, which features revamped visuals and new difficulty settings.
Key features
Death awaits you at every corner here
Lots of jump scares
Plenty of puzzles to solve
This concludes our list of the ten pixelated horror games that are worth checking out. As we said, there's no need for super complex graphics when 2D and a bunch of pixels can evoke a very effective horror atmosphere. If you are a fan of good scares, you should check these out!