To lead and conquer! To plan and grow as the greatest of them all! Here's what, in a nutshell, are the best strategic role-playing games of all time.
Strategy role-playing games came to life in 1982 with the release of The Dragon and Princess title. It was the first game transporting players to a separate battle screen to resolve the encountered conflict. But overall, the entire sub-genre represents heavy tabletop role-playing inspiration from titles like Dungeons & Dragons. However, it did not initially gain as much recognition as it should, becoming more of a niche recommendation for hardcore players. Everything changed around 2010 when digital distribution platforms like Steam started helping developers connect with their audiences. From then on, they could deliver what the recipients wanted, and that's how the best strategic role-playing games became a thing.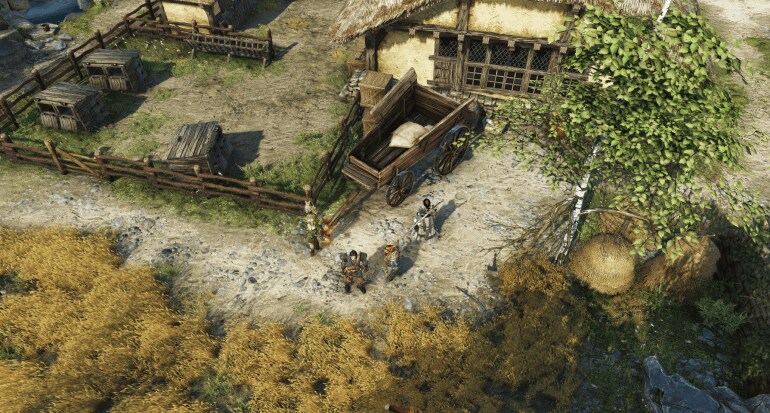 Features That Define Great Strategic RPG Games

What is a strategic role-playing game? The title of this genre mixes the essential role-playing and tactical features, focusing on character development, discovering new locations, and real-time or turn-based battles. So, combat is vital, and acquiring better skills can make the difference between winning or losing. Such games rarely provide exploration – it does not matter as much as in classic titles of this genre. But you should know they exist in several subcategories like turn-based, real-time, wargames, and tower defense. Sometimes, these traits mix to create unique compositions. Therefore, in some games on Steam, players focus on considering the terrain – but in others, their hero or unit skills are all that matter. Luckily, specific descriptions will help you learn what to expect.

Shadowrun: Dragonfall - Directors Cut
| | |
| --- | --- |
| Release date: | 2014-09-18 |
| Genre: | Adventure |
| Developer: | Harebrained Schemes |
It is a standalone version of the add-on to Shadowrun Returns, expanding its content with new missions, improved combat, alternative endings, and a better character development system.
And it combines fantasy themes with cyberpunk reality!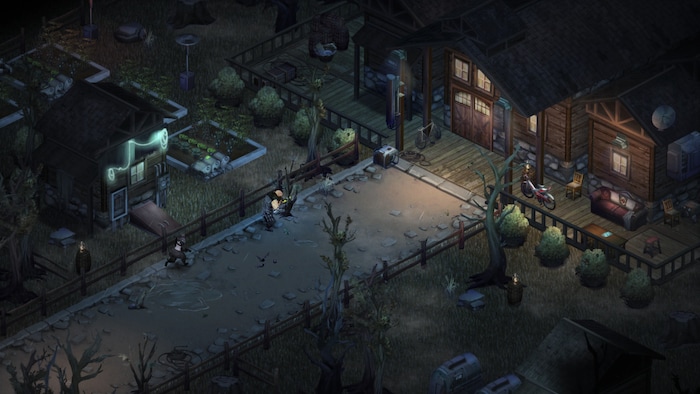 Become a shadowrunner to join a team of unique characters looking for opportunities to earn some cash. But something goes wrong, and soon, the team will have to confront threats they didn't even know existed. Shadowrun Director's Cut is a highly engaging storyline, with turn-based combat and plenty of character development options. So you better prepare a decent plan to beat all these enemies!
Key features
Play the standalone Shadowrun Returns expansion pack
Create a hero and find companions for your team
Make decisions to see their consequences
Fight in turn-based combat and enjoy an engaging storyline
Kenshi
| | |
| --- | --- |
| Release date: | 2018-12-06 |
| Genre: | Indie |
| Developer: | Lo-Fi Games |
This single-player recommendation combines real-time with role-playing features to deliver a free-roaming sandbox where you can achieve whatever you want.
But it takes place in a post-apocalyptic reality, so building a great career is more problematic than easy.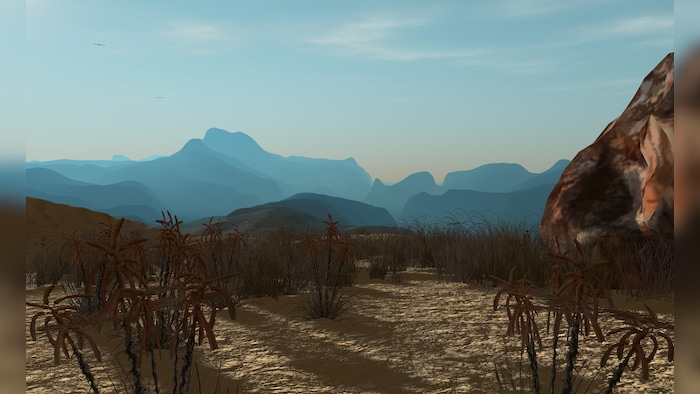 Lead one to fifty characters to explore 870 square kilometers of hostile world. Learn that this world is really alive, and things happen all the time and everywhere. Each character in this game has a life! Work, construct a base, fight in real-time, and become whatever you want. Injury, hunger, and fatigue can affect your experience, so expect hours of incredibly realistic fun.
Key features
Play a post-apocalyptic game combining role-playing with RTS
Explore 870 kilometers of a truly living world
Build a base, fight in real time, and try to survive
Watch out for injuries affecting your health
Divinity: Original Sin 2
| | |
| --- | --- |
| Release date: | 2017-09-14 |
| Genre: | Adventure |
| Developer: | Larian Studios |
It is a continuation of the iconic game from 2014, where players control the fate of one to even four characters traveling the world of Rivellon.
The action takes place a thousand years after the events of the last installation following the story of the hunt for powerful Sourcerers.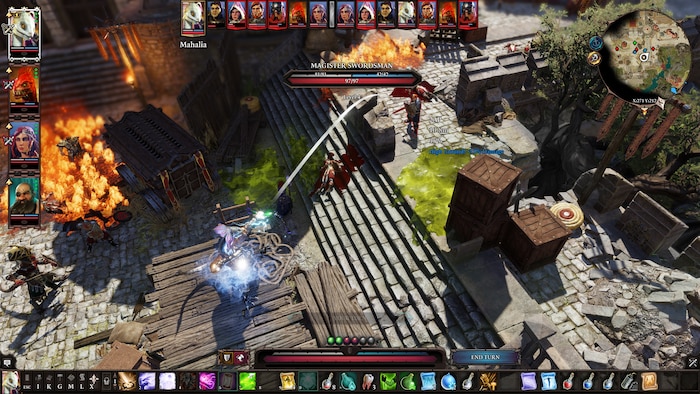 Pick from six available characters or create a unique hero by choosing race and class. Explore this world and discover how accurately it responds to your decisions! It is a classic role-playing title focusing on traveling, developing skills, collecting equipment, and playing the role. Except for turn-based combat requiring the use of the environment for gaining an advantage on the battlefield.
Key features
Discover the fantastic sequel to the 2014 game
Explore, find teammates, and fight in a turn-based combat
Develop your skills and lose yourself in a captivating storyline
Play solo or in multiplayer
Disgaea: Hour of Darkness
| | |
| --- | --- |
| Release date: | 2016-02-24 |
| Genre: | RPG |
| Developer: | Nippon Ichi Software, Inc. |
It is a perfect game if you are looking for the most memorable characters in the history of strategic role-playing titles. And it is so much fun!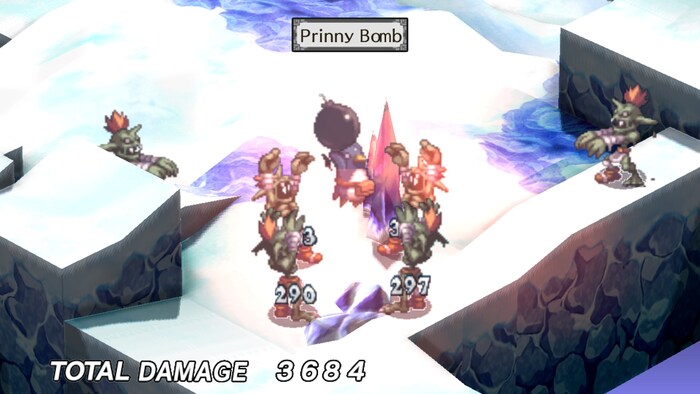 Play as Laharl, a freshly awakened prince receiving news about his father's death. To reclaim the throne, he must recruit his most loyal allies! This unique tale overflows with clever humor, hilarious puns, unexpected plot twists, and anime-like audiovisuals. Prepare for turn-based combat, high replayability, characters' charm, and hours of joy!
Key features
Play as the dark lord reclaiming his throne
Explore, fight in turn-based combat, and level up
Enjoy the humor and variety of available characters
Witness one of several alternative endings
Final Fantasy Tactics: War of the Lions
| | |
| --- | --- |
| Release date: | 2007-05-10 |
| Genre: | RPG |
| Developer: | Square Enix |
As a remake of FFT, the game delivers proven role-playing adventures and remarkably complex combat choices. And it introduces two more character classes – Onion Knight and Dark Knight!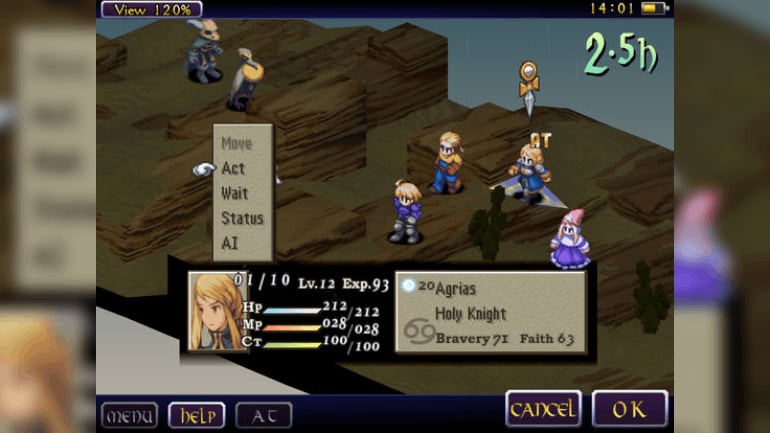 Engage in epic battles set in the war-torn world of Ivalice. Hire new soldiers, upgrade your equipment, and complete missions. But be careful – every journey across the map may result in random encounters with enemies, and this title features permadeath! Only turn-based combat can save you, but it definitely requires some strategic sense.
Key features
Play a tactical game set in the Final Fantasy universe
Choose units and win battles using their unique abilities
Consider the terrain to implement the right plan
Play solo or in multiplayer
Shining Force 2
| | |
| --- | --- |
| Release date: | 2011-01-26 |
| Genre: | RPG |
| Developer: | SEGA |
When the powerful jewels protecting Door to Darkness disappear without a trace, demonic power falls on the kingdom of Granseal. And you will be the one to save the situation!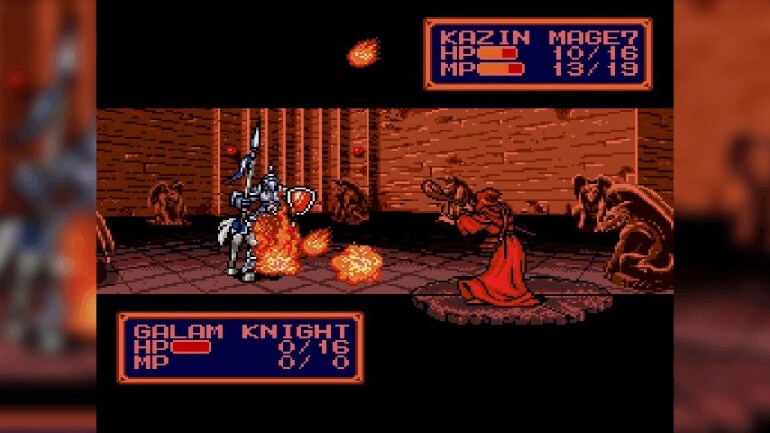 Embark on an epic journey as Bowie – a young warrior chosen to fight against a dark enemy. This game focuses on exploration and turn-based combat by splitting into two independent segments. Traveling alone, you can visit cities, exchange teammates, or enjoy your time. But when fighting, your people are with you, and you must use all your strategic skills to survive. Failing means losing all your gold!
Key features
Investigate what happened with the missing jewels
Explore and save the kingdom
Fight in turn-based encounters using the skills of twelve characters
Travel and discover forgotten mysteries
Jagged Alliance 3
| | |
| --- | --- |
| Release date: | 2023-07-14 |
| Genre: | RPG |
| Developer: | Haemimont Games |
Go to Grand Chien, lead your units, and save the country's president in this hostile environment!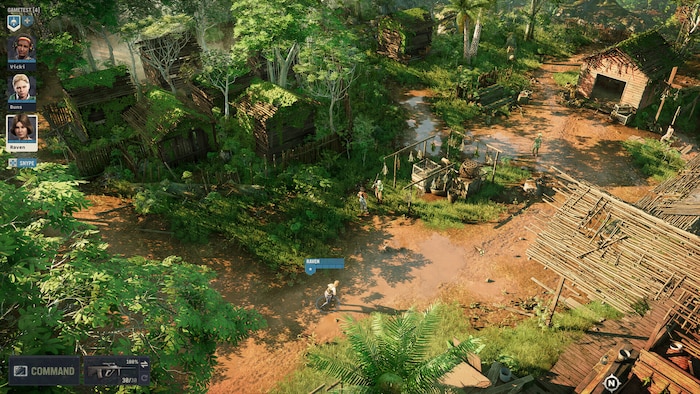 JA3 is a turn-based video game where you will lead a squad of soldiers completing subsequent missions. Every success brings more money and a better reputation – that always means help in the darkest hour! Choose from many available mercenaries and enjoy the realistic physics of each attack! Especially since all these great features happen in a non-linear story full of activities and satisfying battles.
Key features
Lead a mercenary squad to save the president of Grand Chien
Explore and fight in a turn-based combat
Select many available characters, weighing their skills
Play solo or in multiplayer
Fallout Tactics: Brotherhood of Steel
| | |
| --- | --- |
| Release date: | 2001-03-01 |
| Genre: | Strategy |
| Developer: | 14° East |
Join the Brotherhood of Steel and change the post-apocalyptic world! But in such a desperate reality, only forgotten technology can help you achieve this ambitious goal.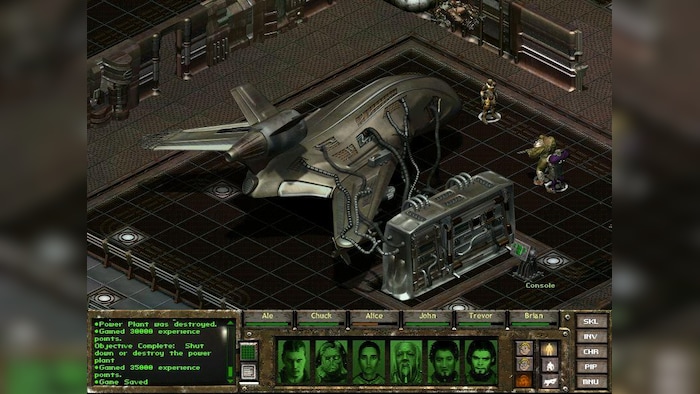 FT is an excellent recommendation for all Fallout series fans, especially its first two titles. Complete missions and fight multiplying enemies – solo or in multiplayer. You can use a powerful arsenal of weapons and vehicles to dominate turn-based battles and develop your teammates' skills. But the absolute gem of this production is the atmosphere – heavy, brutal, and fun!
Key features
Play the exciting Fallout series spin-off
Lead a team of six unique characters
Complete missions using available weapons and vehicles
Play solo or in multiplayer for up to eighteen players
Conclusion
Classic role-playing games are fun, but sometimes, they lack that spark of adrenaline and the fear of losing. That's why strategic story-driven titles exist – they combine a remarkable plot with a tactical rush, introducing more options to resolve a conflict. This list guarantees a variety of themes: military, post-apocalyptic, fantasy, anime, or even cyberpunk. Feel free to explore and choose the best of the best!