Playing games is always fun, but there are various reasons why watching others, as they play instead, might be sometimes more entertaining or even enlightening in certain scenarios than playing the game yourself.
That's why game streamers became so popular lately – they let other people watch the game as they play, so you can enjoy watching their adventures. But what are the most popular streamed games right now? Let's find out.
| | Game | Release | Genre | Video | Sale | |
| --- | --- | --- | --- | --- | --- | --- |
| | Minecraft Java Edition | 2013-11-19 | Action | | 17% | Read more |
| | Minecraft: Windows 10 Edition | 2015-07-29 | Adventure | | | Read more |
| | Grand Theft Auto V: Premium Online | 2015-04-14 | Adventure | | 71% | Read more |
| | FIFA 22 (PC) | 2021-10-01 | Sports | | 70% | Read more |
| | Counter-Strike: Global Offensive (Prime Status) | 2012-08-21 | Action & Shooter | | | Read more |
Minecraft
| | |
| --- | --- |
| Release year: | 2011 |
| Developer: | Mojang |
| Genre: | Sandbox/Survival |
It seems that Minecraft is still one of the most popular games on YouTube, and the most often streamed one too.
It's quite surprising for such a simple game to remain on top for that long, but Minecraft seems to keep entertaining countless people across the world. The game lets you unleash your creativity by allowing you to mine and place various blocks in the voxel-based world.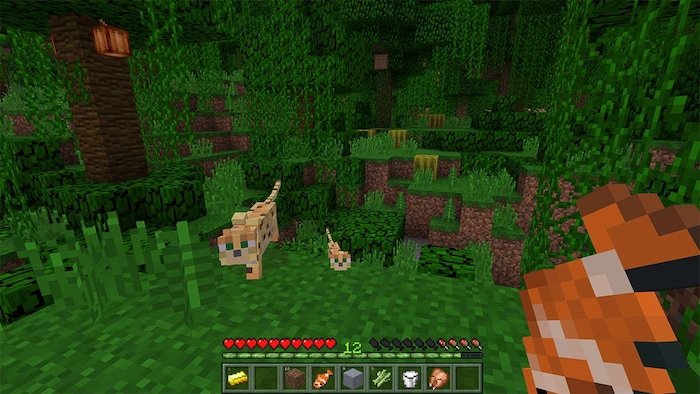 Considering the fact that each of the randomly generated worlds has a virtually unlimited size, it gives players a neverending sandbox experience, where they are free to build whatever they want and play the game any way they like. On a side note, it's worth mentioning that the game features a special type of resource called redstone that can be used to create electrical circuits. Some people went so far with their redstone-based creations that they were able to make fully-working arithmetic logic units, a core element of every real computer used to perform basic arithmetic and bitwise operations on binary numbers.
Key features
Infinite randomly generated worlds
Simple voxel-based graphics
Tons of types of resources to collect and use
Grand Theft Auto Online
| | |
| --- | --- |
| Release year: | 2013 |
| Developer: | Rockstar North |
| Genre: | Action-Adventure |
With GTA V there also came GTA Online, a multiplayer experience where people can play together and discover completely new online-exclusive content, separate from what players were able to see in single-player story mode.
People can form parties and try new difficult heists, where perfect teamwork is required in order to achieve success.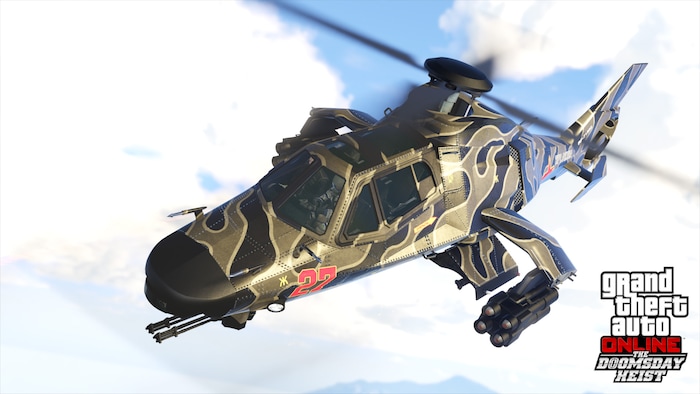 The game revolves around having fun, as there is no real objective to follow – you can do whatever you want, but your gameplay will probably revolve around earning lots of money to spend on luxurious cars, new weapons, and apartments. Considering how content-rich the game is, there is no surprise that GTA Online made its way to the list, as there's always something to do to entertain the audience.
Fortnite Battle Royale
| | |
| --- | --- |
| Release year: | 2017 |
| Developer: | Epic Games |
| Genre: | Battle Royale |
Fortnite became one of the most successful battle royale games on the market, so it's also one of the most often streamed ones.
Battle royale became a very popular genre lately – it's an easy concept, but provides a lot of fun. In simple words, dozens of players meet on a secluded island where they need to scavenge the area for weapons and items they could use to eliminate their opponents.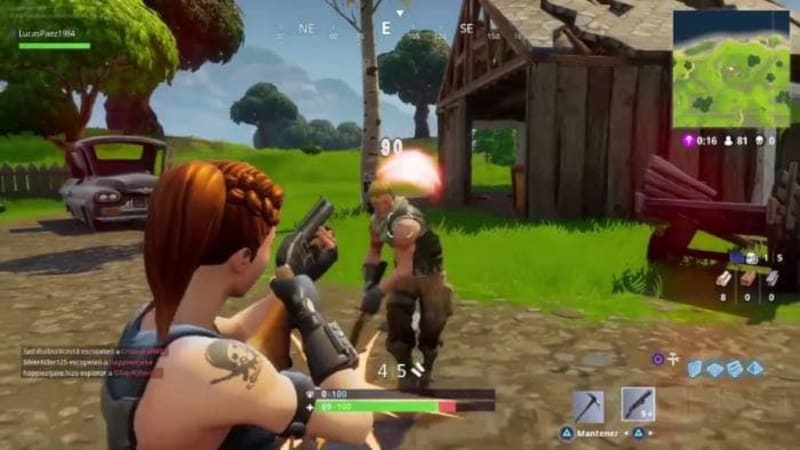 As the game progresses, the playable area shrinks – whoever stays outside the safe area for too long dies. Players begin with nothing but a trusty harvesting tool they can destroy nearby objects with, in order to gather resources. That's what makes the game unique – players can use harvested materials to build their own structures in the world and use these to get to the otherwise inaccessible areas or make a solid defensive position.
Key features
Fast-paced dynamic gameplay
Player-made constructions
Lots of fun items and unique weapons to utilize on the battlefield
Roblox
| | |
| --- | --- |
| Release year: | 2006 |
| Developer: | Roblox Corporation |
| Genre: | Game Creation System |
Why have one game, when you can have an infinite number of different games?
That's what Roblox is – a  platform, that can be used by the community to design and create new unique games. And that's also probably the reason why Roblox is so popular when it comes to streaming – it gives you endless possibilities to enjoy your time.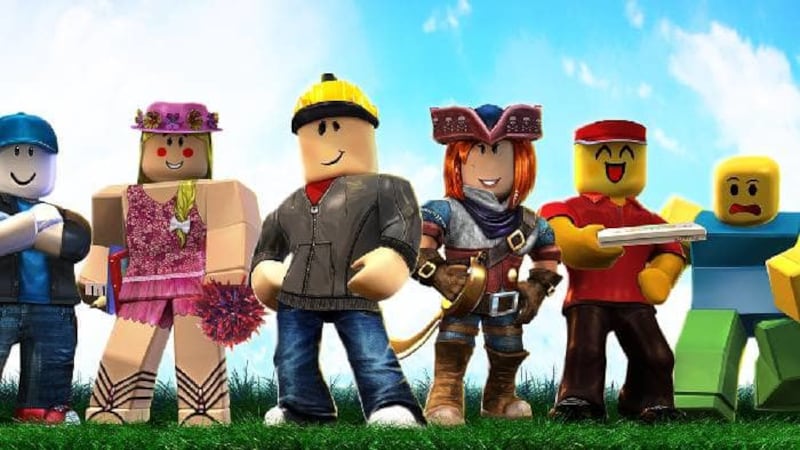 The Roblox games that are worth giving a try include Hide and Seek Extreme, Jailbreak, and Work at Pizza Place, and if you like Fortnite, there's even a Fortnite clone ready to play. Although the most popular Roblox games are just old ideas coded inside the new environment, there are also some truly unique gems, such as Natural Disaster Survival – a battle royale where players have to deal not with other players, but with natural disasters.
Key features
An endless number of playable games made by players themselves
Easy coding with Lua language
Possibility to earn real money with created games
PlayerUnknown's Battlegrounds
| | |
| --- | --- |
| Release year: | 2017 |
| Developer: | PUBG Corporation |
| Genre: | Battle Royale |
PUBG is considered a more mature and realistic type of battle royale, and it is the main competitor of Fortnite.
The rules are very similar to those of Fortnite and any other battle royale – up to a hundred people land on an isolated island, where they need to scavenge for weapons and eliminate the others while making sure to stay inside the shrinking playable area.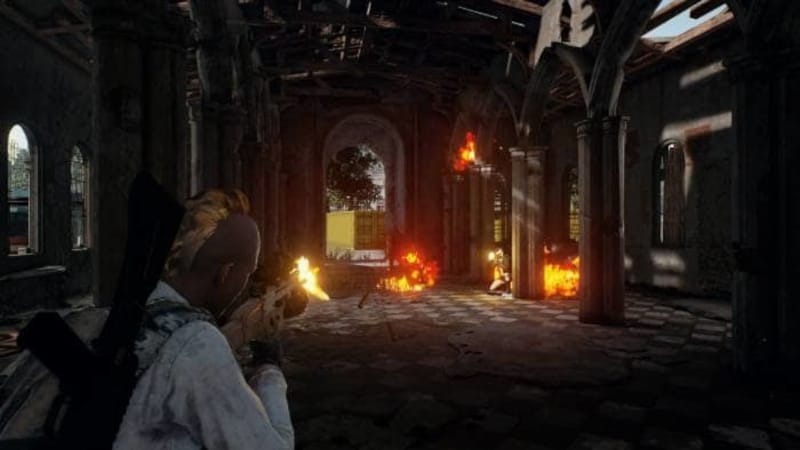 Although the game does not feature any groundbreaking gameplay mechanics, it's a father of all available battle royales – it was PUBG that made the entire genre so popular. The game allows you to earn countless skins for your virtual avatar to wear as you play, and if the default playing mode proves to be boring for you, there are also different ones available to try, including Zombie Mode.
Key features
Realistic gameplay requiring tactical approach
Multiple playable modes and tons of real-world weapons
Countless skins available to customize your avatar
League of Legends
| | |
| --- | --- |
| Release year: | 2009 |
| Developer: | Riot Games |
| Genre: | MOBA |
There's also an entry from MOBA genre on the list and it's nothing else but the good old League of Legends released back in 2009 but constantly updated with new content and balance fixes.
In LoL, you choose your own unique champion and fight a team battle on a closed map in teams of five. Each hero has his own playstyle and abilities and fills a different role from tanks to damage dealers and supports, encouraging teamwork play.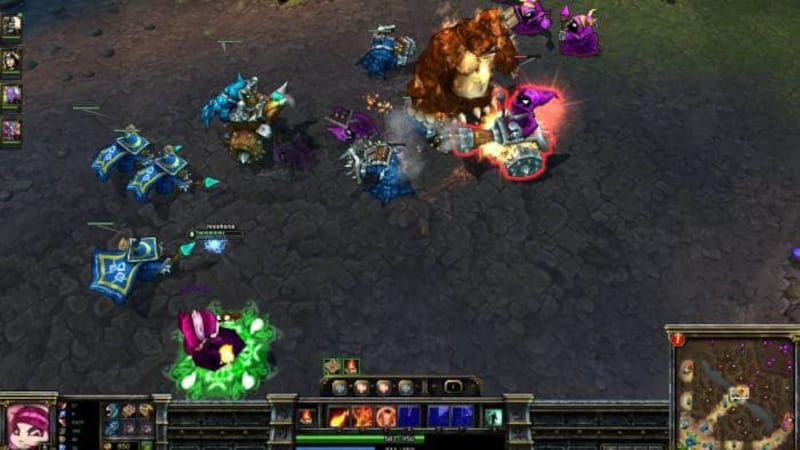 Over the course of the game, you will earn gold you can spend on items for your character to make him stronger and even give him completely new active skills. Teams begin the game in the two opposite corners of the square-shaped map, where their main building is also located – the first team to destroy the enemy base wins the match.
Key features
Dozens of playable heroes, each with his own unique playstyle and skills
Requires close cooperation with the team
Competitive play in ranked mode
Apex Legends
| | |
| --- | --- |
| Release year: | 2019 |
| Developer: | Respawn Entertainment |
| Genre: | Battle Royale |
Apex Legends is yet another battle royale.
What makes the game unique from PUBG and Fortnite, at first sight, is the use of the first-person camera only though PUBG has a separate FPS mode as well. Another visible difference is the more futuristic setting with advanced electronics, robots, energy shields, and such.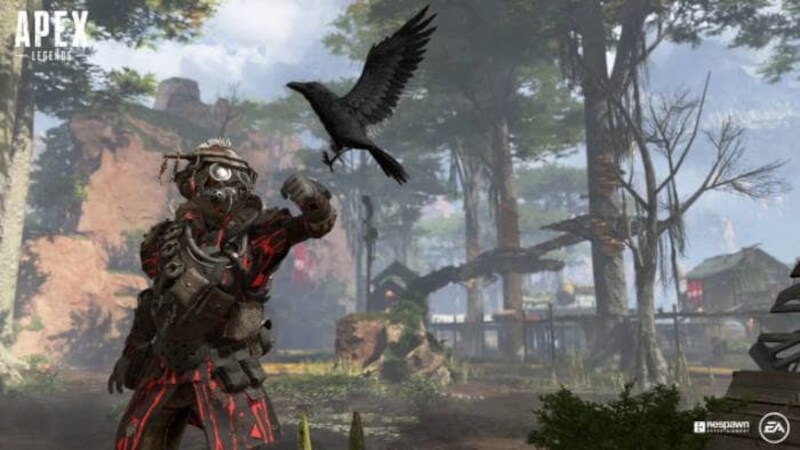 But there is also one thing that makes the game truly stand out – in Apex Legends you can choose your own hero with his own unique abilities, making the game effectively an exciting combination of a game similar to Overwatch or Paladins with battle royale genre. For some time the game offered only a squad-based experience, but developers added solo mode after the game's official launch, so you don't need great communication skills to fully enjoy the game.
Key features
Several different characters with unique abilities
Incredibly satisfying shooting mechanics
Gorgeous views and amazing graphics
FIFA 20
| | |
| --- | --- |
| Release year: | 2019 |
| Developer: | EA Vancouver |
| Genre: | Sports |
Fans of sports games rejoice, as one of the most popular streamed titles is the latest installment of FIFA.
There's hardly a person who doesn't know what a legendary FIFA series is about, but there are some important changes in FIFA 20 that are worth pointing out.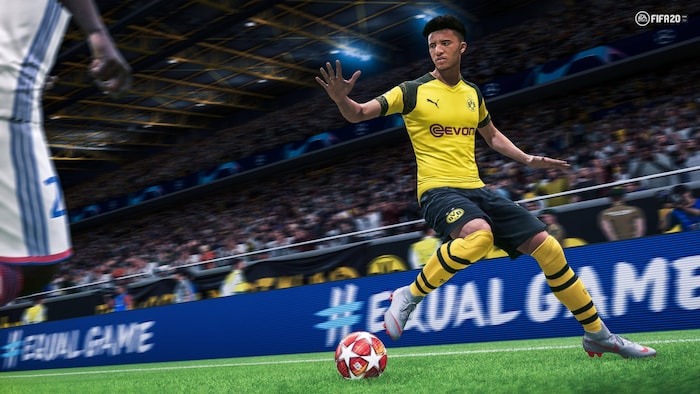 The biggest thing is the introduction of Volta mode that allows you to play football on concrete arenas instead of traditional stadiums. Another one is the easier control during set pieces and dribbling. Ball physics were also updated, creating even more realistic play – a pleasure to watch on streams.
Key features
Completely new street football mode
More accessible dribbling and set pieces
Improved career mode
Garena Free Fire
| | |
| --- | --- |
| Release year: | 2017 |
| Developer: | Garena |
| Genre: | Battle Royale |
Mobile games are also a popular choice to stream and watch, and one of such games is Garena Free Fire, a battle royale for mobile devices.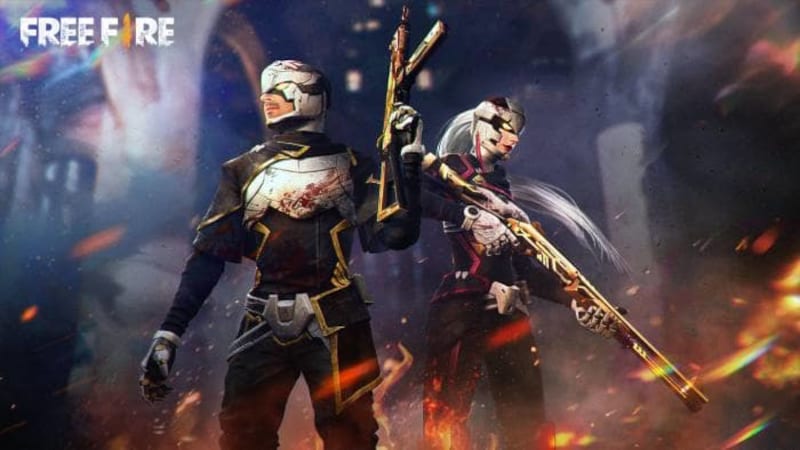 The game is wildly popular in India, Indonesia, and Brasil, and it plays very similarly to PUBG – a lot of similarities can be seen, from weapons and weapon attachments to gameplay mechanics. Nevertheless, Garena Free Fire is a game worth checking out if you are a fan of mobile entertainment or want to show your audience how good or bad you are at mobile battle royales.
Key features
Lots of realistic guns and melee weapons
Large map with shrinking playable area
Simple yet addictive gameplay
Brawl Stars
| | |
| --- | --- |
| Release year: | 2018 |
| Developer: | Supercell |
| Genre: | MOBA |
The last entry on the list is also a mobile game, but this one is a MOBA – not a classic one, as there are usually no critters to kill on the map and gameplay revolves around team-based combat instead.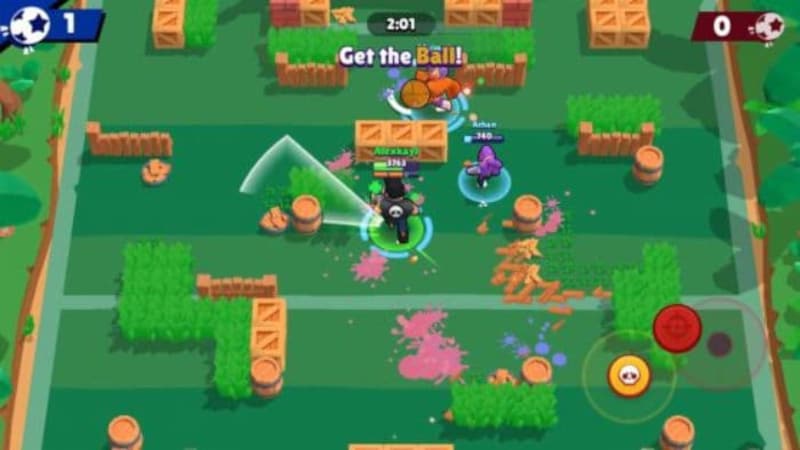 The game is unique because of the number of fun game modes it features – from Boss Fight where both teams have to deal not only with the opponent team but also with a colossal robot boss to Brawl Ball where instead of focusing on killing enemies, players have to steal the ball and put it inside the enemy goal. Additionally, as you play you will earn currency to upgrade your unique heroes and make them stronger.
Key features
A lot of different heroes with upgradeable attributes
Cartoon and colorful graphics
Multiple fun game modes to try
Gaming on YouTube and Twitch – Past and Present
Streaming games today is easier than ever, but it wasn't always the case. Most of today's streamers started their careers many years ago by recording and uploading gameplay, reviews, and other gaming-related videos on YouTube, the most popular video-sharing platform at that time. Streaming wasn't a thing yet – until people realized that it could be fun to have the possibility of interacting with players as they play. To allow the audience to chat with the ones they watch, so they can give players clues and advice, and experience all the cool and funny moments together. This idea gave birth to game streaming services, and the most successful one was Twitch.
Later on, other services appeared, trying to cut a piece of a streaming cake for themselves. Even YouTube started their own YouTube Gaming, which unfortunately was closed after 3 years from release, and Twitch remains the most popular choice for those interested in streaming their gaming experience. YouTube still does, however, allow users to live stream games.
Now streaming is just a matter of a few clicks – as long as you have a fast and stable internet connection, and a powerful enough computer, you can become the streamer too. Some games even come with a set of built-in streaming functions, allowing players to connect their gaming account with Twitch or YouTube one, making streaming even easier.
But to join the streaming competition it's good to know what games are currently on top. YouTube gave us an idea about it with its latest YouTube Rewind 2019, where the company presented a list of games that were streamed the most in the last year. Below you'll find a list of the most popular streamed games on YouTube and Twitch.
Summary
Game streaming gained a lot of attention in recent years and for multiple reasons. Some people enjoy watching their favorite streamers as they are trying to complete difficult missions or challenges. Some may watch streams to learn about a new game before deciding to buy it themselves. Others might want to watch as professional players play, hoping they could learn something from them. Whatever the reason, streaming is wildly popular, and it's easier to do than ever before – in some cases, you can start streaming with a few simple clicks. We can expect the streaming business to grow, possibly giving birth to new streaming platforms that will compete with Twitch and YouTube, giving streamers the possibility to reach a wider audience.