Believe it or not but the deep underwater areas are among the least explored places on Earth, making them a great source of inspiration when it comes to game development.
No one really knows what lurks in the deepest parts of our planet, but thanks to certain games we can at least experience how it is, or how it could be like down below.
If you re looking for some of the best underwater games
Take a look at our list of underwater-related titles.
Subnautica
| | |
| --- | --- |
| Release: | 2018-01-23 |
| Genre: | Adventure |
| Developer: | Unknown Worlds Entertainment |
Subnautica is a great example of a game that mixes exploration with an underwater setting, making it a perfect title for those who want to take their journey to the depths of an alien ocean planet.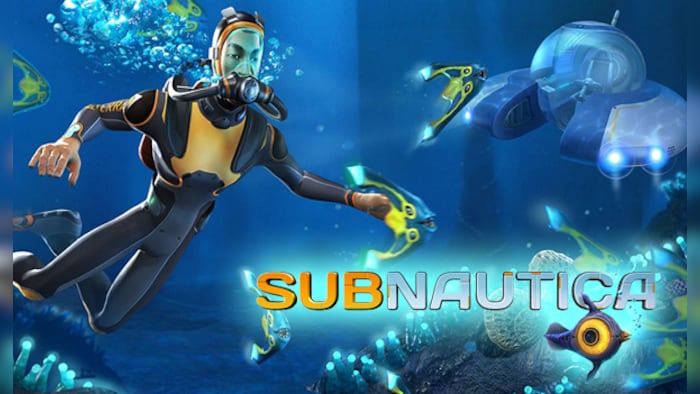 Subnautica is one of the staple games when it comes to the underwater setting, so it's not surprising that it not only made its way onto the list but also appeared right at the beginning. The game takes place on a distant planet in the late 22nd century – as one of those sent to expand the space travel infrastructure, you are forced to crash-land and now your mission is to survive and escape the inhospitable environment. As you play you will learn not only about what hides deep in the ocean but also about the planet's past.
Key features
Open-world environment played from a first-person perspective
Puts emphasis on exploration of the underwater areas
Survival elements, such as the need to manage hunger and oxygen levels
Beautiful locations full of exotic fauna and flora
Song of the Deep
| | |
| --- | --- |
| Release: | 2016-07-12 |
| Genre: | Adventure |
| Developer: | Insomniac Games |
If you prefer side-scrolling action in the metroidvania style, then Song of the Deep should fit your needs – a game focused on the underwater adventures of a fisherman's daughter will surely provide you with a lot of fun.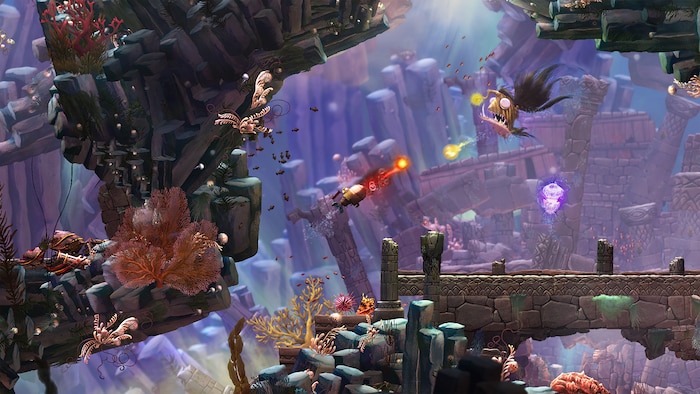 The game tells the story of a young girl, whom dad – a simple fisherman – went missing one day. In her dreams she was convinced that he is trapped beneath the sea, so she decided to build a submarine to rescue him, and so her journey began. As she explores the wonderful but dangerous underwater world, she learns that many of her father's bed stories are not as ridiculous and unbelievable as they firstly sounded. The game offers a moderate challenge that comes mainly in form of various puzzles, but some arcade combat sequences are also present.
Key features
Metroidvania game with a beautiful world and dynamic narrative
An intriguing story that will keep you engaged for hours to come
Gameplay focused on exploration and puzzle solving
Possibility to upgrade certain elements of the submarine
Depth Hunter 2: Deep Dive
| | |
| --- | --- |
| Release: | 2014-08-20 |
| Genre: | Adventure |
| Developer: | Biart Company LLC |
Depth Hunter 2 takes a more casual-friendly approach to the underwater-related gameplay, making it a perfect title to just chill and relax in your free time.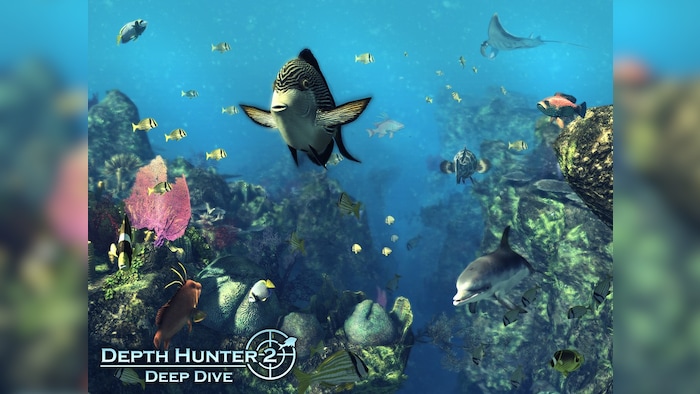 The game is quite simple, yet can get incredibly addictive – it's all about hunting different fish species with the use of a spear, looking for forgotten ancient treasures, and taking pictures of whatever catches your eye, such as deadly sharks coming your way. The most difficult part here, however, is the constant need to fight against the clock, as your oxygen capacity is rather limited, forcing you to complete all your tasks as fast as possible.
Key features
First-person spearfishing experience at its best
Gameplay focused on hunting fish and treasures
25 different missions in 3 huge locations scattered around the world
An in-game encyclopedia that contains more information about the encountered fauna and flora
Soma
| | |
| --- | --- |
| Release: | 2015-09-21 |
| Genre: | Adventure |
| Developer: | Frictional Games |
Sometimes a little adrenaline rush is needed, and that's where survival horrors shine. Thanks to its various scary moments and tense atmosphere, Soma will surely make you feel alive.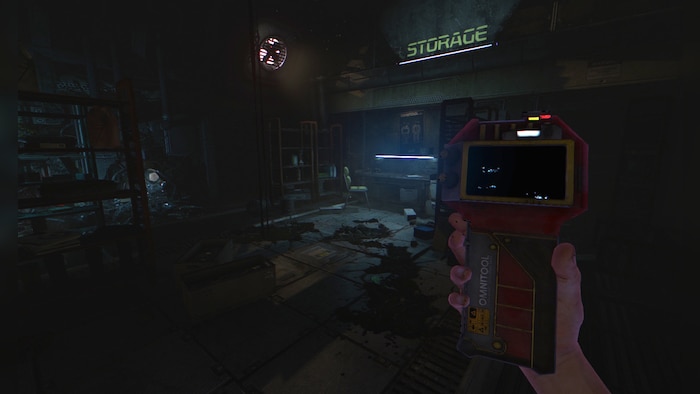 Although Soma appears on the list of the best underwater video games, it's worth noting that the game's action doesn't take place exclusively in water – you will spend a lot of time exploring claustrophobic underwater research facility. And, as you might have already guessed, it's not an ordinary one. Soma is more of a psychological horror that favors using more subtle frightening elements over simply punching players in their faces with jumpscares. This one is undoubtedly a solid choice among other underwater horror games.
Key features
Survival horror experience played from the first-person perspective
An engaging story that begs for being unraveled
Tense and spine-chilling atmosphere
Claustrophobic locations and underwater exploration
ABZU
| | |
| --- | --- |
| Release: | 2016-08-02 |
| Genre: | Adventure |
| Developer: | Giant Squid |
Abzu turns the simple diving concept into an unforgettable journey full of beautiful places, ancient ruins, and dangerous sea creatures. An interactive adventure in a colorful underwater world.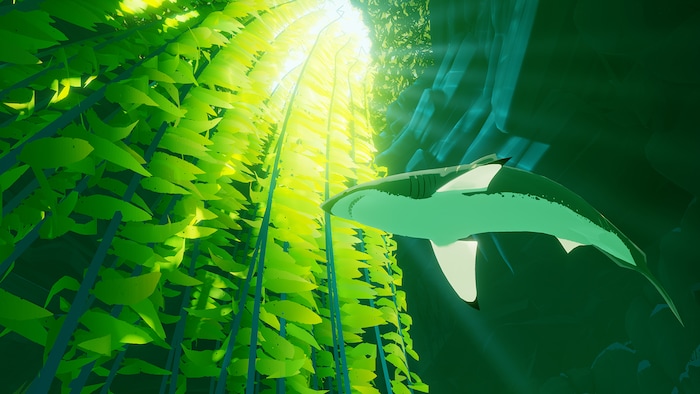 Abzu is a truly unique production and on several levels. It's not just a game, it's an experience – an epic interactive adventure that will take you through the depths of the ocean, where unspoken mysteries and majestic places are yet to be found and revealed. Abzu puts a huge emphasis on exploration and narrative, yet not a single word is spoken through the entire game because the story is told exclusively through simple cutscenes and gameplay itself. One can't also forget about the other important strength of the game, which is its gorgeous stylized art style – shoals of thousands of fish swimming together is something you will not soon forget.
Key features
An epic journey that will take you to the most mysterious underwater places
Speech-free gameplay that blends well with the calm nature of the game
Lots of completely different locations to discover and explore
A cherry on top in form of an amazing score
UBOAT
| | |
| --- | --- |
| Release: | 2019-04-30 |
| Genre: | Indie |
| Developer: | Deep Water Studio |
On a more realistic side of the spectrum of underwater games, we've got something special – a game that could be considered a spiritual successor to the classic Silent Hunter series.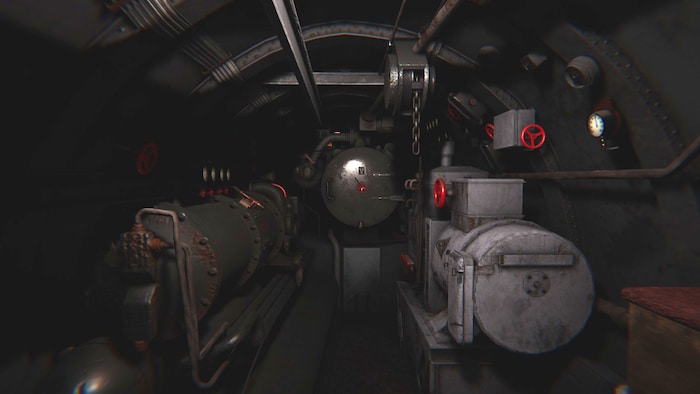 UBOAT focuses on showing players how it is to command a submarine, the titular German U-boat, and it does so in a very realistic manner. Keep in mind that it's not a mindless arcade game – it requires a more patient approach, especially considering the fact, that you will spend most of your time not on praising the visuals around you, but on checking the map, tinkering with various controls and buttons, giving orders to your crew, and making adjustments to the submarine's systems in real time. It's certainly not a game for everyone, but once you give it a try, you may find yourself addicted to it.
Key features
Accurate simulation game that can be also played like a regular real-time title
Non-linear missions with unexpected problems
Puts emphasis on commanding the crew and managing boat's systems
Amazing graphics quality with lots of little visual details
Feed and Grow: Fish
| | |
| --- | --- |
| Release: | 2016-01-08 |
| Genre: | Fighting |
| Developer: | Old B1ood |
This indie game lets you play the role of a fish as it tries to survive in the dangerous underwater environment – hunt smaller fish, evolve, and advance in the food chain to be able to eat even bigger and meaner creatures.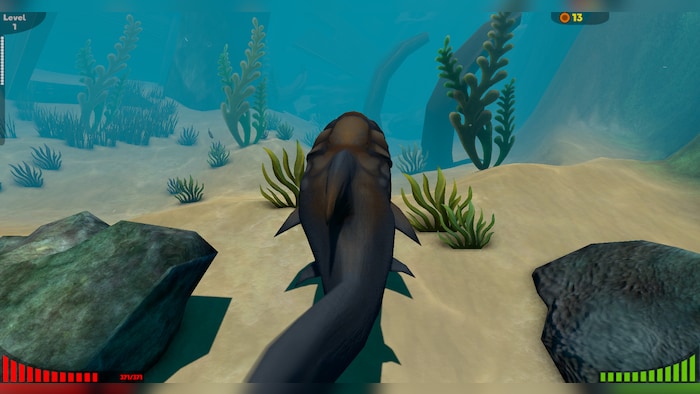 Feed and Grow: Fish is a fresh take on the classic idea. Some of you surely do remember games, where the objective was to eat smaller fish and make your own fish grow bigger to be able to eat even bigger fish to the point when you become the most badass creature in the ocean. This game explores this concept further and brings the fight for survival of the underwater fauna to the 3D environment. It may sound simple, but those of you who played similar games in the past know exactly how addictive it can be.
Key features
A true undersea survival experience
Simple yet addictive gameplay that will keep you engaged
Lots of different fish to hunt and eat
Several different maps to try and explore
Beyond Blue
| | |
| --- | --- |
| Release: | 2020-06-11 |
| Genre: | Educational & Adventure |
| Developer: | E-Line Media |
There are games with certain educational value, and Beyond Blue is one of them, making this title a perfect choice not only for those who look for a bit of entertainment but also for those who wish to learn a few things about our underwater world.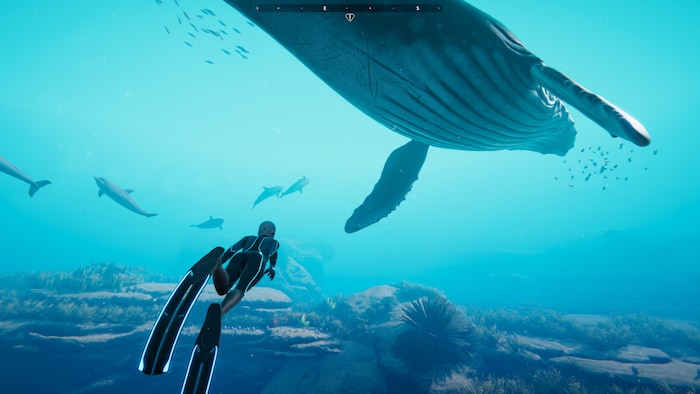 Beyond Blue is an educational game, so it's a solid choice for kids, who can learn a thing or two about what we can find under the ocean. For a more mature audience, it also could be a source of joy, as finding out how rich the underwater fauna is, is an enlightening experience in itself. The game is played from a third-person perspective and its gameplay revolves mainly around diving and scanning the nearby environment for new life forms. This, combined with the game's beautiful graphics, results in a production you don't want to miss.
Key features
An educational underwater adventure for players of all ages
Beautiful graphics and detailed 3D models
Possibility to interact with the ocean in a more meaningful way than ever
Photo mode with various available filters, lens settings, and more
BioShock 2
| | |
| --- | --- |
| Release: | 2016-09-15 |
| Genre: | Action & Shooter |
| Developer: | 2K Australia |
If you don't find new games entertaining enough, maybe it's time to revisit the classics? BioShock 2 is still surprisingly playable, so why not giving it a shot?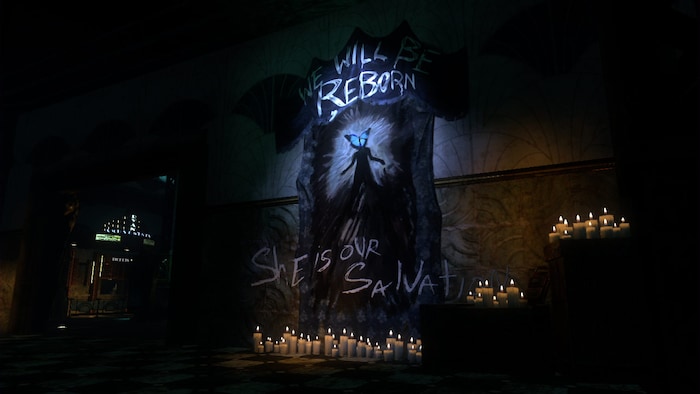 BioShock 2 is a sequel to BioShock and it comes with various little improvements and changes over its predecessor in terms of both visuals and gameplay. Once again you will have to explore the underwater city of Rapture and face the dangers it hides, but this time you will do so from the perspective of one of the hulking Big Daddies. Claustrophobic and dark areas are not the most welcoming places to visit, especially considering the fact that they are infested with drug-addicted mutants, so use powerful guns in combination with gene-enhancing plasmids to increase your chances of surviving in this godforsaken city, while also trying to complete your objective.
Key features
Captures the spirit and atmosphere of the late 1960s
Dynamic first-person shooter experience
An opportunity to finally play as Big Daddy, a hulking piece of dreadful armor
An option to dual wield a weapon and a plasmid simultaneously
BioShock
| | |
| --- | --- |
| Release: | 2016-09-15 |
| Genre: | Action & Shooter |
| Developer: | 2K Australia |
We've got BioShock 2 already covered, but it wouldn't be fair to not mention its predecessor as well – a game, without which the sequel probably wouldn't be ever created.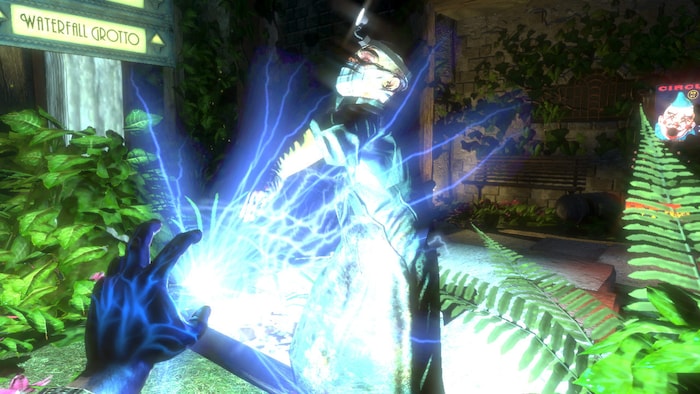 BioShock is a classic title that is simply a must-play position among other noteworthy underwater survival games. The production focuses on the exploration of the underwater city of Rapture – a place once meant to be a utopia for free-minded individuals, but which went downhill after the appearance and spread of ADAM, a highly-addictive substance capable of altering people's DNA to grant them superpower abilities. Now, the Rapture is filled with dangerous drug addicts you need to defeat if you want to get out of the city and get back to the surface.
Key features
Unique 1960s atmosphere with fitting music and visuals
An interesting story that will keep you engaged
A selection of upgradeable weapons and powerful plasmids to utilize
Dark and ruined locations filled with frightening opponents
An Epic Underwater Adventure
We certainly can't say that the underwater setting in games is overused. In fact, underwater games are quite niche and rare, especially when talking about the good and enjoyable ones. And it's interesting, considering the fact that people are naturally drawn by things they don't fully know or understand – the underwater world still holds many mysteries, which can be a great source of inspiration for game developers, yet good underwater games are scarce and hard to find. This could be for several reasons.
Like, maybe it's because water is not our natural environment, making us feel uncomfortable while playing such games, so we are trying to avoid them? However, taking a break from your usual titles to begin an underwater journey can be a refreshing experience, so go ahead – pick something from the list of the top underwater games above and enjoy your time.