As far as consoles are concerned, 2018 was a fantastic year. We got Marvel's Spider-Man, Red Dead Redemption 2 and, of course, God of War. Sony's console has been on an amazing roll this past year and if E3 is anything to go by, they have no plans on stopping.
So let's talk specifics! I'm going to go in-depth about the games we're particularly excited about to see new games release this year. The most interesting are, of course, exclusive titles, since you won't have the opportunity to enjoy them on a different platform, but where appropriate I will point out if the given title is available for other devices. We'll also provide similar articles for other platforms of course. As you'll see, 2019 looks to be no less exciting than 2018.
Find more Playstation (PS4) Games on G2A.COM marketplace
Days Gone
More console zombies! | Genre: Action-Adventure, Survival Horror Developer: SIE Bend Studio |  Release Date: 26th Apr, 2019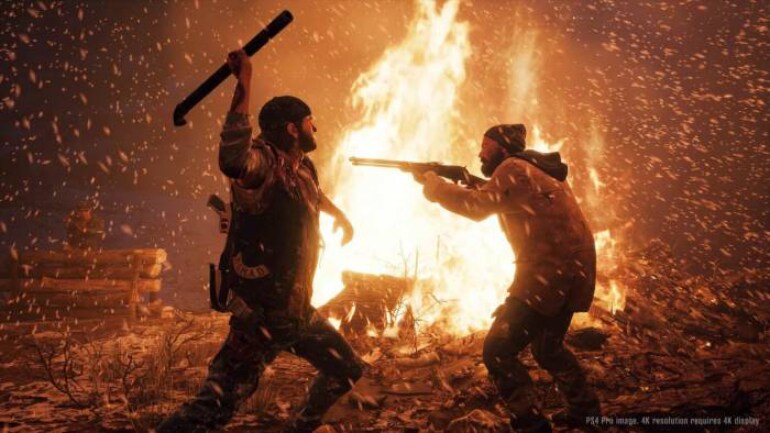 The least on our least, Days Gone is a post-apocalyptic, zombie-fighting, bike-riding game from them who were previously known as Eidetic, whom you may know for, among others, wait for it… Bubsy 3D! No, this is true. I'm basically putting it on this list to showcase that just because something is exclusive, doesn't necessarily ensure quality, especially on a console that now sports Life of Black Tiger.
And it's kind of a pity, because Days Gone could be good. This Harley Davison fantasy of tough, leather-clad bikers, pinning for the good old days, Sons of Anarchy-style, is really not something we managed to realize in video game format. Deep Silver tried, we all know how it went, and we don't talk about it anymore. I don't exactly know how zombies fit in, but ok, this could be all deep and allegorical so, maybe? Probably not. Here's to hoping it's at least going to be bad in a funny way.
Babylon's Fall
It's a… um… it's a game… I think? | Genre: … Action RPG? Maybe? Developer: Platinum Games | Release Date: 2019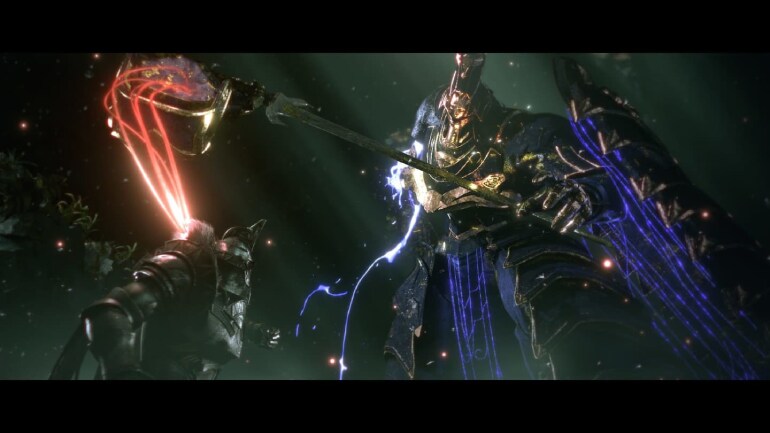 Developed by people behind Bayonetta, Babylon's Fall is… mysterious. Concrete date of release was not announced and so far we have a single trailer that is very, very unclear. Curiously though, the wiki for the game is already up! … And mostly completely empty!
So no, we pretty much have no idea what this game is supposed to be, but looking at Platinum Games' history the assumption of an Action-RPG is not far-fetched. The trailer also does show walls of texts of backstory and we can see impressive, gothic buildings, so the suggestion of fantasy isn't far off either, but we really have very little to go on. I know this is very speculative, but whether we do know anything about it or not, it's coming out in 2019 and we are very interested to see what it actually is.
Top PlayStation Gift Cards
Final Fantasy VII remake
Cloudy with a chance of Strife | Genre: Action RPG Developer: Square Enix | Release date: TBA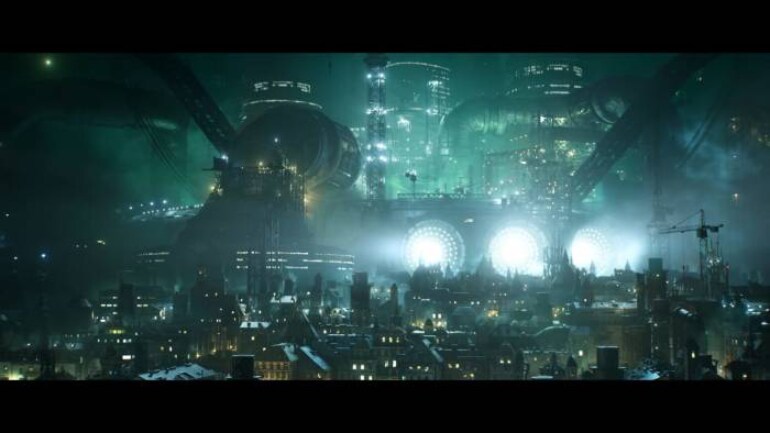 Final Fantasy VII historically has been considered one of the best Final Fantasy games in the series due to a confluence of fantastic mechanics, deep themes, really interesting characters and a bloody amazing villain in the form of Sephiroth. And its remake has been highly anticipated for over a decade.
And it seems folks at Square Enix decided to do some serious legwork here if screenshots are to be believed. This really looks to be a remake in a true sense of the word, on par with, or perhaps even more ambitious than, the fabled Resident Evil remake. While it's unfortunate it's a PS4 exclusive, ANY chance of enjoying this game updated to modern sensibilities I will take with gusto. Technically, the 2019 release date is speculative, at this point in time it's entirely possible it will be moved back to 2020, but 2019 release is still possible.
Judge Eyes (Judgement)
Of police and thief. | Genre: Action-Adventure Developer: Sega | Release date: 2019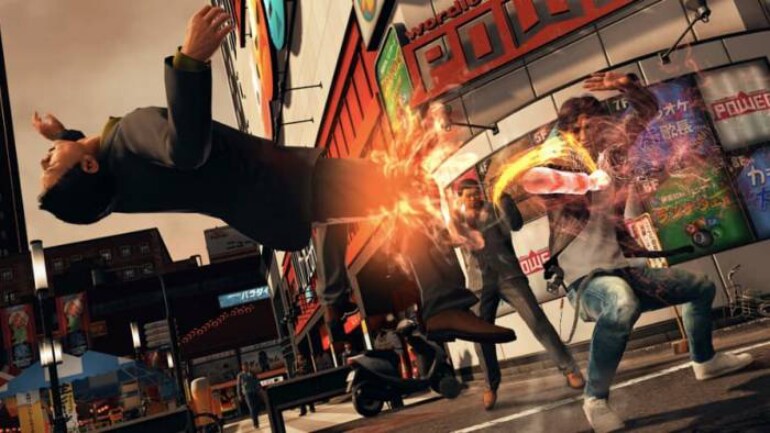 Technically, this game is already out! But because Japan is Japan, it hasn't been released world-wide just yet (although by the time of publication, it may have). Although from what we've seen, it's very promising—domestic agencies are giving it rather high marks and it is a spin-off from the Yakuza series, made by the same developers, so I can't possibly imagine it being bad.
It's also interesting in itself too, as it's kind of like Yakuza, but from a different perspective. Its protagonist is a police detective, investigating a series of grim murders in Kamurocho, so you can see how someone like the developers of Yakuza could do something really fun with that, given that Yakuza as a series is all about gang-warfare and the concept of honor among criminals. It's supposed to have a similarly deep combat, investigation mechanic and I hear it's as silly as Yakuza 0 at times, so I'm very, very excited.
God Eater 3
Part of a balanced and healthy diet. | Genre: Action RPG Developer: Namco Bandai | Release date: February 8, 2019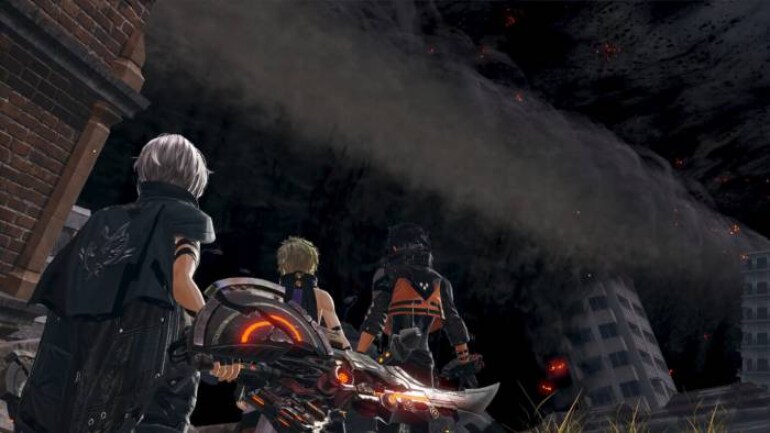 God Eater as a series is possibly the closest we'll ever get to Evangelion in video game form. It's got all the staples, children used as soldiers? Check. Giant Cthulhu monsters? Check. The children are actually partly monsters themselves while the monsters are human? Check. The organization sending children to kill monsters is morally dubious and plotting something nefarious? Check, check, check!
Now, why is it titled God Eater 3 is a very frustrating mystery, because much like Final Fantasy VII, it's a remake of the original game, but for some inexplicable reason Namco decided to present it as if it was a sequel, which it isn't. Still, it's a game about children fighting giant monsters and frankly, we need more of those!
The Last of Us Part 2
More console zombies… But this time it's a good thing! | Genre: Action-Adventure, Survival Horror Developer: Naughty Dog | Release date: 2019
While it's technically the winner of The Most Anticipated Game of 2019 award and I absolutely understand why, it's not a game that I'm personally looking forward to the most. But I can understand why others would, The Last of Us was a very dramatic game, with really engaging storyline and characters you just want to get more of.
he Last of Us is certainly one of the best zombie games ever made, so it's certainly high on my list. My only wish is that it can live up to the hype and quite the hype it is.
Nioh 2
Samurai Souls! | Genre: Action RPG Developer: Team Ninja | Release date: TBA
Nioh was loudly touted as spiritual successor to Dark Souls (in a world where Miyazaki is still making game, so why that was the case I don't know). It was… not that, but it was a great game, with complex and engaging combat system, but few of the Dark Souls hang-ups.
It was also a niche hit, so it's certainly nice to see its formula continue to develop. The first game certainly had certain kinks that I would love to see ironed out and some features added, like maybe proper magic or other long-ranged combat options (although that might just be Dark Souls 3 talking through me), but overall, if I just get more Nioh, I'll be a happy man.
Code Vein
Vampire… Souls. | Genre: Action RPG Developer: Namco Bandai | Release date: 2019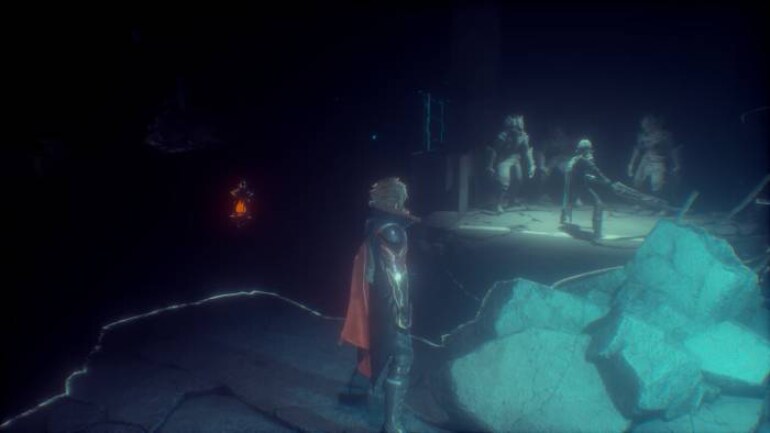 Aight Namco. You did wrong by me by pushing this game to 2019, so you better make it good, ya hear? Another one on the list seemingly designed specifically for me, Code Vein combines Dark Souls, anime aesthetics, and vampire mythos, in a melting pot straight out of my dreams.
Much like Dark Souls it actually features a coop system, so that's great, or you can pick an AI-controlled companion. It has an extensively complex combat system with weighty movement and huge weapons, but unlike Dark Souls it seems to have a more straight-forward story with… dialogues and cut-scenes and characters! Who are vampires! Hyped.
Sekiro: Shadows Die Twice
Ninja… Souls… OK, this is getting repetitive. | Genre: Action RPG Developer: From Software | Release date: Mar 22, 2019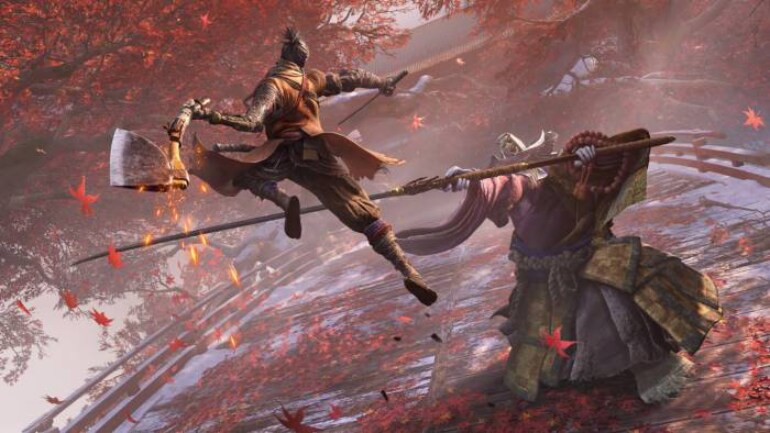 From the developers of the Souls series (and Tenchu and Armored Core) and from the hands of our Lord and Savior Hidetaka Miyazaki, we're getting an Action RPG set in historical Japan during the Sengoku period (in short: lots of feudal lords fighting each other). The player character is a Shinobi with a mysterious ability to return from the dead, trying to rescue his young Lord from the enemy Clan.
There's a lot of Soul inspiration in this, but it's quite clear, from how fluid the movement is, through dialogue and down to lack of character level progression, that it is not Souls. Miyazaki is stretching out and flexing intellectually, and it's absolutely beautiful and I cannot wait to see what he cooks up.
Kingdom Hearts 3
The OG ambitious crossover that puts MCU to shame. | Genre: Action RPG Developer: Square Enix | Release date: Jan 25, 2019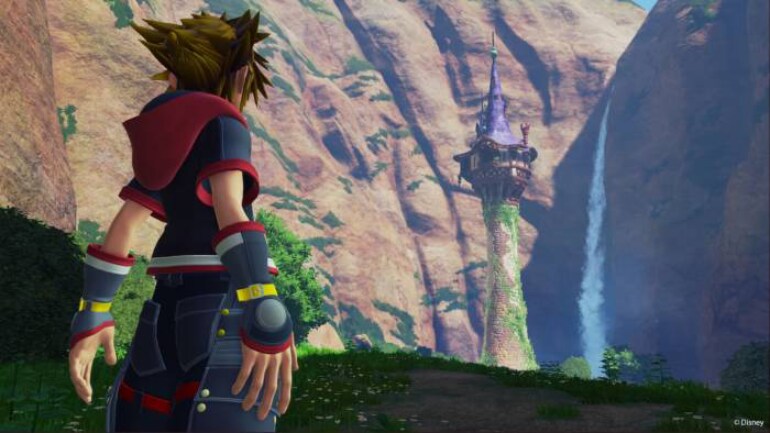 Kingdom Hearts is a fascinating beast. It's not a joke to say that it's one of the most impressive media crossover stories in existence. The melding of Disney and Final Fantasy, but with an epic story taking generously from both sources while being its own thing. The way to describe it is: fan-fiction done in the best way possible, with fun combat punctuated by amazing boss fights and some light puzzles.
Fans of the series, and oh boy does this series have fans (they really like to cosplay, for one thing), have been waiting for over a decade for a proper sequel in the series, not a spin-off, not a re-release with extra-content, not a mobile game that breaks the lore in so many different ways it should be outlawed in countries following the Geneva Convention… No, I'm talking proper sequel. And it's coming.
Death Stranding
Title 0. | Genre: Death Stranding. | Developer: Kojima Productions | Release date: 2019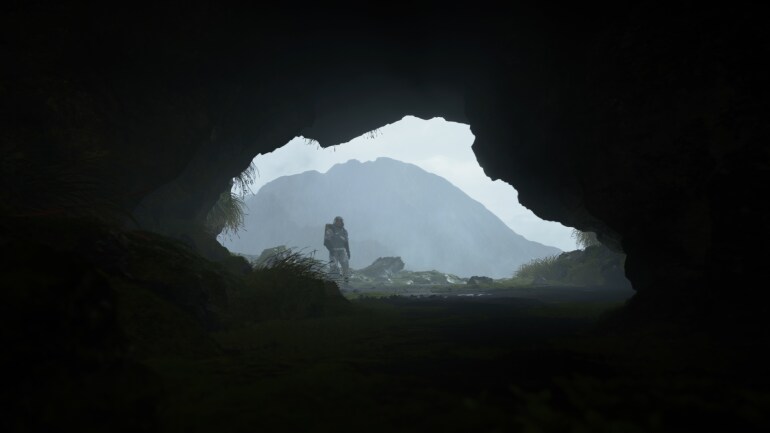 Bamboozled all of you, the first entry on the list was a joke! Ah, yes, Death Stranding. The enigma surrounded by conspiracy theories ever since it was announced! Is it actually secretly Metal Gear? Is it Silent Hill? Is it neither or could it be both at the same time? We don't know! We know it stars Norman Reedus of the Walking Dead fame and that it's utterly, incomprehensibly weird.
Death Stranding seems to be an action game of sorts, it has been described as vaguely similar to Uncharted, but it's clear that the legendary lead developer Hideo Kojima wouldn't be content just making it your standard action game. Combat in Death Stranding seems to be optional, in fact not fighting but instead "forming connections" ties into the game's story and themes. There's a lot of promise riding on this game as it could very well decide Kojima's future.
The future of console gaming.
There you have it, the most anticipated PS4 games of 2019! There's certainly a pattern here, the games that I personally am looking forward to the most are overwhelmingly Action RPGs, which should tell you something about me as a gamer. Big reason for this is the fact that I would not dare play shooters on consoles.
And one side note to end this on: with TES VI and Starfield announced by Bethesda, some rumblings about the next generation of consoles are reverberating through the industry. While I'm not a tech-analyst, I wanted to squash these a little bit, as with so many interesting titles coming out in 2019, I just want to encourage you to focus on top games releases more so than on new hypothetical advances in hardware.