Spring is here and it's getting warmer and warmer. Still, this doesn't mean video game fans are taking a break from their hobby! If you're interested in what's coming out in the next couple of months, you've come to the right place. We've picked some of the most promising games that will get released in the next couple of weeks (or months).
As you will see, action-adventure games and survival horrors have dominated the market. There are some major remakes coming as well (they should have been released already, by the way). Anyway, let's take a look, shall we?
Resident Evil 4 Remake
| | |
| --- | --- |
| Release date: | 2023-03-24 |
| Genre: | Horror |
| Developer: | CAPCOM CO., LTD. |
Another one in a series of fantastic remakes, RE4 2023 has some big shoes to fill. After all, rebuilding the best installment in the franchise and one of the most incredible video games of all time from the ground up is no small task!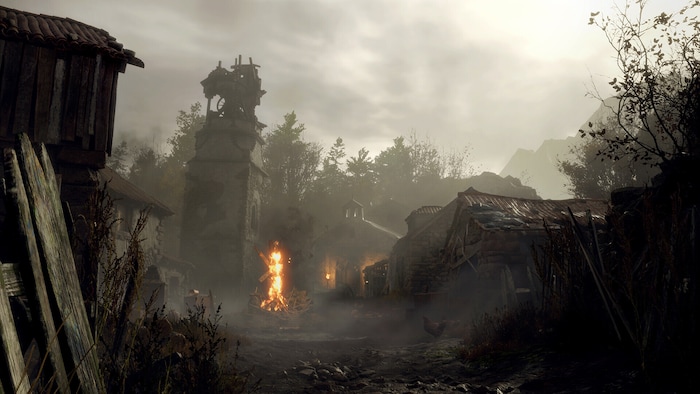 Gameplay-wise, there are plenty of changes. For example, Leon can move and aim at the same time, block and parry enemy attacks, as well as finish off downed foes. There will be other additions to the gameplay, including side missions that you can complete to take a breather before main story quests. The enemies will also be more deadly this time around. Ultimately, the remake will require you to conserve ammunition, utilize stealth and scavenge the area for resources much more often on higher difficulty levels, which will make the game pretty much a full-on survival horror.
The basic plot remains the same: as Leon S. Kennedy, you are tasked with rescuing the daughter of the President of the US, Ashley Graham, from the hands of an evil cult known as Los Illuminados. She's being held captive somewhere in Spain. Expect cultists, crazed villagers, and true monstrosities to dispose of along the way. Don't worry, you won't have to babysit Ashley as much this time around. She'll also help you out in some places.
Anyway, this will be a good spring for survival horror fans!
Key features
More atmospheric than the original
Leon learned a couple of new moves
You don't need to babysit Ashley as much anymore
The enemies are even deadlier
The Last of Us Part I
| | |
| --- | --- |
| Release date: | 2023-03-28 |
| Genre: | Action |
| Developer: | Naughty Dog LLC |
Another major remake on this list, TLoU Part I is the 2013 game rebuilt from the ground up using the engine utilized in The Last of Us Part II. While many deemed this remake unnecessary, what's important about it is the fact that the series has finally made it to PCs!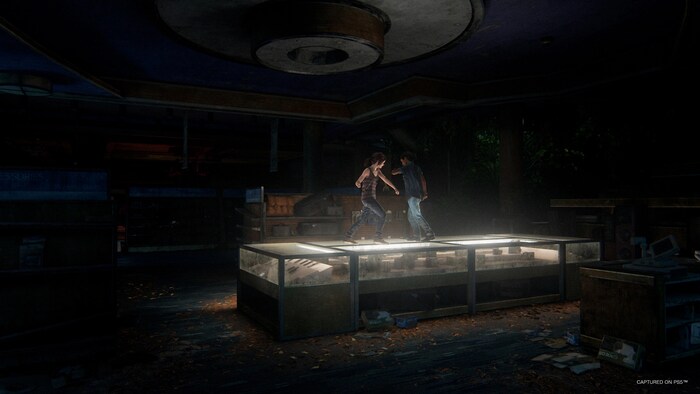 That's right, it's not exactly a fresh release, as it's a 2022 game, but now you will be able to experience it on personal computers. What does the remake bring? Well, for starters, there are plenty of gameplay changes here and there. While the core of the campaign remains intact, AI has received an overhaul, which means more NPCs. Enemies also act more aggressively and utilize better tactics. Combat and exploration generally received various enhancements.
There's also a permadeath mode and customizable difficulty levels, as well as various accessibility options. The game also features the Left Behind expansion, which features Ellie as the central character. However, if you were looking forward to playing The Last of Us online, you might be displeased to learn that the multiplayer mode is unfortunately gone from this release. Still, TLoU Part I looks good thanks to the visual overhaul and remains a very good action-adventure game with survival horror elements. If you love these two genres, you should be pleased.
Key features
Various gameplay changes, but nothing too drastic
Additional accessibility options included
The Last of Us: Left Behind is also a part of the package
The multiplayer mode is gone, however
Star Wars Jedi: Survivor
| | |
| --- | --- |
| Release date: | 2023-04-28 |
| Genre: | Action |
| Developer: | Respawn Entertainment |
The Force was strong with Jedi: Fallen Order and this is what we hope for Jedi: Survivor as well. The sequel to one of the best single-player Star Wars games in years is shaping up to become a major hit and, once again, a fun experience in the world created by George Lucas.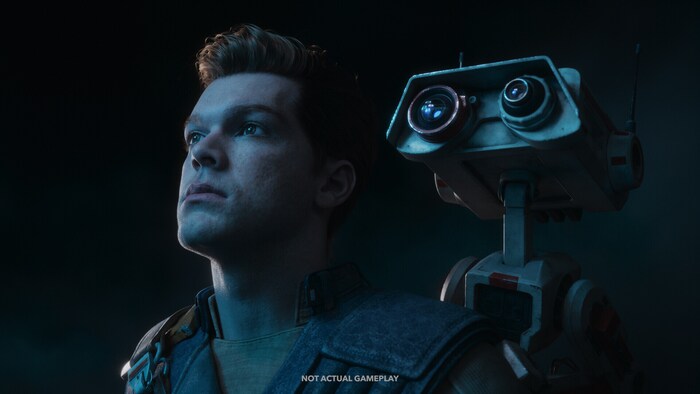 Jedi: Survivor will be the second Souls-like/Metroidvania-inspired game in the Star Wars universe, continuing what its predecessor has started. However, there will be some new additions to the gameplay. You will be able to utilize five combat stances to use against different types of enemies, there will also be a lightsaber like the one wielded by Kylo Ren. You'll also be able to freeze your enemies and incoming bolts using a power known as Force Stasis.
As far as the story is concerned, the details are somewhat vague. The game takes place five years after the events of Jedi: Fallen Order. Cal is older and more experienced. Various characters will make a reappearance, in addition to plenty of newcomers. As far as the antagonists are concerned, well, there's a Pau'an senator, there's a Gen'Dai named Rayvis, and there is this mysterious pale-skinned individual. All in all, it's shaping up to be another epic adventure in the world of Star Wars!
Key features
Five lightsaber stances to use in combat against different types of enemies
New moves and abilities
New foes to face
Familiar faces will also make a return
WWE 2K23
| | |
| --- | --- |
| Release date: | 2023-03-17 |
| Genre: | Sport |
| Developer: | Visual Concepts |
Fans of John Cena, rejoice. He's the cover star this time around and you can relive the key moments in his career in the Showcase mode!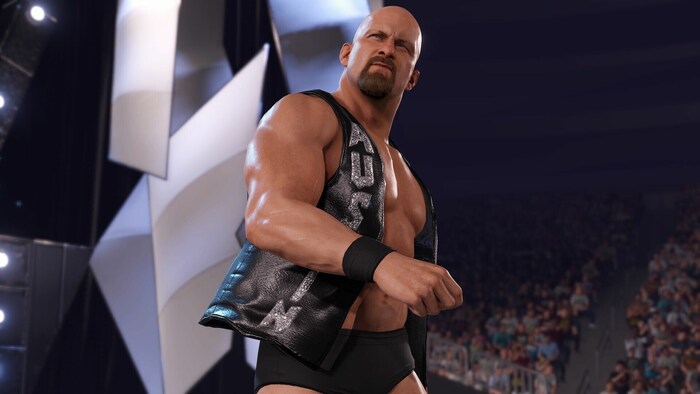 Aside from that, well, you know the drill. The game is a pro wrestling sim that blends arcade and simulation. Various modes are available and MyRISE features two distinct storylines for female and male wrestlers. WarGames has also been introduced to the series.
There's not much to be said here. While not much different from the predecessor, WWE 2K22, it's still a top-quality product for fans of wrestling and a strong release overall.
Key features
Royal Rumble supports up to eight players online
John Cena is the featured star
Two separate storylines in the MyRISE mode
It's a very good wrestling sim, simple as
Diablo IV
| | |
| --- | --- |
| Release date: | 2023-06-06 |
| Genre: | Hack'n'slash |
| Developer: | Blizzard Entertainment |
Ah yes, the legend of hack and slash games is returning! Diablo IV will pit you against Lilith, the daughter of Mephisto, who returns from the void. It's going to be one wild ride!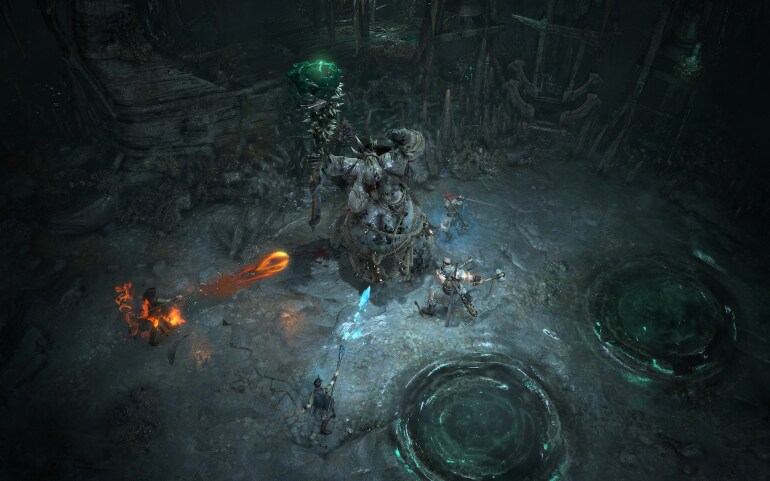 One of the most interesting things about Diablo IV is the fact that even though you can play the game solo, a constant Internet connection is required, and you need to be online at all times.
Anyway, five classes are making a return from the previous games. They are the Barbarian, the Sorceress, the Druid, the Rogue, and the Necromancer. This time, however, you can customize their appearance, so you won't be stuck with one particular character model.
There will be five regions to explore, each with its unique features and enemies. You will be able to explore them in a non-linear, open-world fashion and complete them in any order you wish – the difficulty will be simply scaled to your current character level. There will be procedurally-generated dungeons, too, a staple of the series. The overworld will feature various events, such as PVP and boss fights that other players can join.
All in all, it's shaping up to become another mighty hack and slash game and something that is much closer to the darkness and grimness of Diablo I and II.
Key features
Five different character classes
Five regions to explore
A mixture of a fixed overworld and procedurally-generated dungeons
The game cannot be played offline
Redfall
| | |
| --- | --- |
| Release date: | 2023-05-02 |
| Genre: | FPS |
| Developer: | Arkane Studios Austin |
Ready to fight some vampires? They've been unleashed after a failed science experiment somewhere in the titular town, located in the state of Massachusetts, and you're the one who has to clean up all this mess. Typical.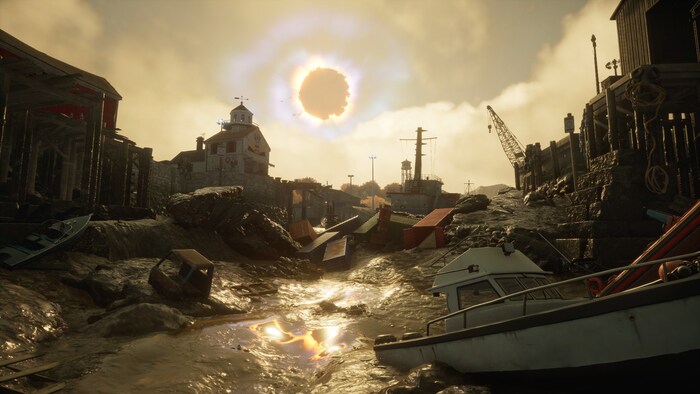 Redfall is a first-person shooter set in an open-world environment. You can play it either solo or with friends. As one of the four survivors, each with different abilities, you need to put an end to the machinations of your enemies: vampires and their human allies.
The game is being developed by Arkane Studios, known for making each release unique. Redfall will also be different from the previous works of the studio, but there will be deep worldbuilding and fun, original gameplay mechanics, as usual. If hunting them bloodsuckers is your thing, get ready for May 2023!
Key features
Set in the fictional island town of Redfall
Four different characters
You'll get to slaughter some vampires (and their human pals)
Playable both solo and in multiplayer
Suicide Squad: Kill the Justice League
| | |
| --- | --- |
| Release date: | TBD |
| Genre: | Action |
| Developer: | Rocksteady Studios |
Evil Brainiac mind controls the Justice League to further his sinister machinations. Who you gonna call? The Suicide Squad!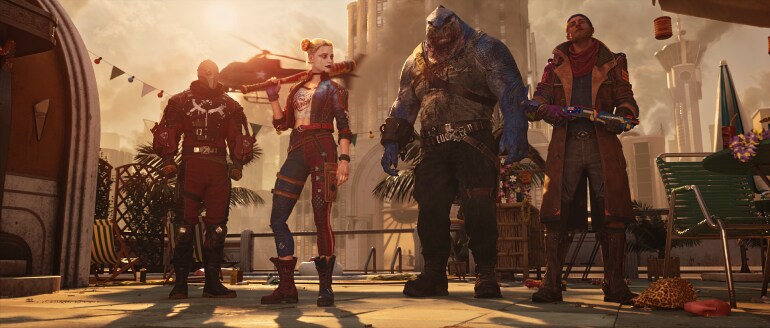 The game acts as a sequel to Batman: Arkham Knight. Yeah, it's kind of hard to note that at first. Set in the city of Metropolis, it lets you play as four members of the titular squad: Harley Quinn, King Shark, Deadshot, and Captain Boomerang.
You can play both solo and in cooperative mode. In the former, you can switch between the characters as you see fit.
Are you ready? Suicide Squad: Kill the Justice League will drop in May 2023.
Key features
Four different characters to play as
You'll get to kick the Justice League's butts
Open world environment of the city of Metropolis
Kevin Conroy's final performance as Batman
As you can see, this spring is shaping up to be a wonderful time for video game fans. Lots of amazing titles, including some fantastic remakes, await us in the coming months. And the list above is just a fraction of these. Be on the lookout for more stuff coming out and be sure to check out the spring deals on G2A.COM!