Video games are not only for adults – there is a wide selection of titles that are perfectly fine for a much younger audience.
Here are some examples of the best video games for 12-year-olds.
| | Game | Release | Genre | Developer | Sale |
| --- | --- | --- | --- | --- | --- |
FIFA 23
| | |
| --- | --- |
| Release date: | 2022-09-30 |
| Genre: | Sports |
| Developer: | EA Canada |
Kids often like sports and if yours is one of them, he may just fall in love with FIFA 23.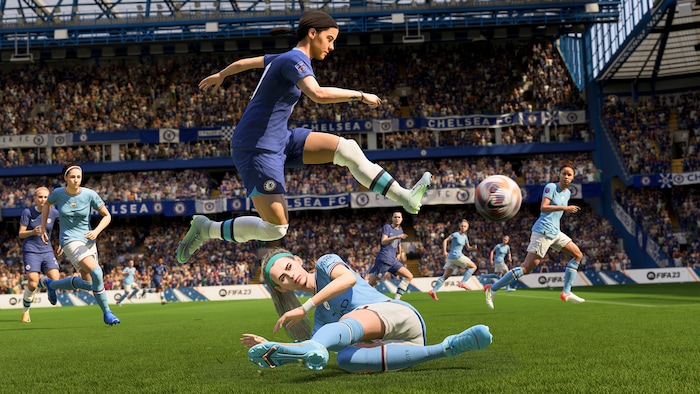 FIFA 23 is a football simulation game that combines relatively easy gameplay with a certain degree of realism, which results in an unparalleled football experience. Throw countless licensed football clubs, players, and leagues into the package and you get a product you wouldn't want to miss – especially if you're a football fan.
Key features
A top-notch football experience with tons of licensed clubs and players
Addictive gameplay
Easy to learn, hard to master
Can get competitive online but can also be played casually with friends or against a computer
Fortnite Battle Royale
| | |
| --- | --- |
| Release date: | 2017-09-26 |
| Genre: | TPS, battle royale |
| Developer: | Epic Games |
Although Fortnite comes in three different versions, usually when talking about Fortnite people mean this one.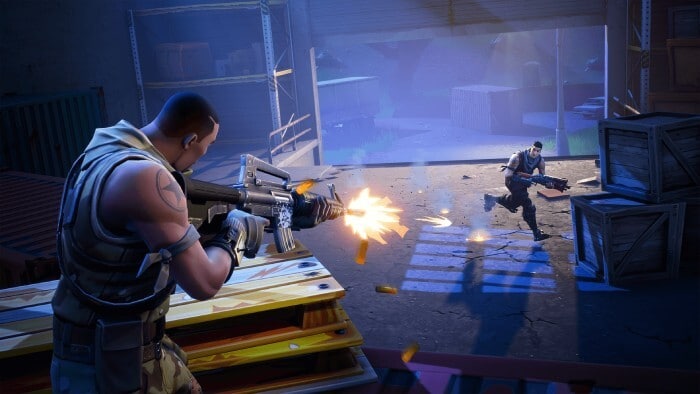 Fortnite is undoubtedly one of the most popular online battle royale games on the market and things were more or less like this since the game's release. It's fun, it's fast-paced, and it can be played in short sessions – a great choice to hop into for a round or two if you don't have too much time to play. It quickly gets competitive, though, and your kid will often meet much older and more experienced players.
Key features
An addictive online battle royale game
Gameplay full of dynamic action
Possibility to build simple constructions during the game for defense purposes or to reach new places
Tense atmosphere – you need to constantly be aware of your surroundings
Subnautica
| | |
| --- | --- |
| Release date: | 2018-01-23 |
| Genre: | Adventure |
| Developer: | Unknown Worlds Entertainment |
There are even games that allow players to explore the depths of the oceans, such as Subnautica.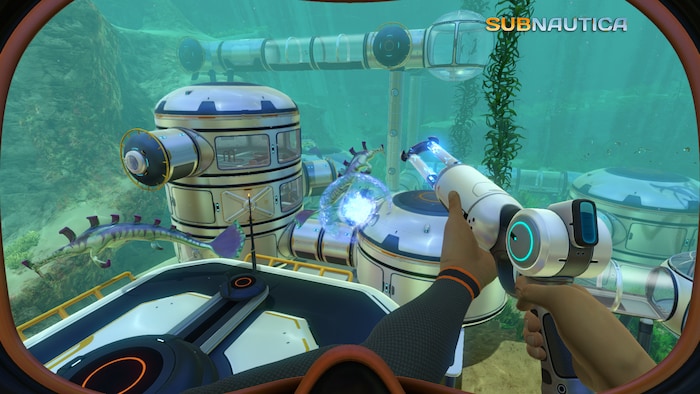 Subnautica is a game where your primary objective is to explore underwater environments in order to find valuable resources that will allow you to expand your underwater habitats and survive. You crash-landed on an alien planet where you're on your own, so you better act fast if you want to make it out alive. The underwater world is just as beautiful as it is dangerous, so make sure to prepare yourself before you dive in for another adventure.
Key features
An outstanding survival game that takes place mostly in underwater environments
The gameplay focused on exploration
A rather serious atmosphere with a lingering sense of danger
Ecosystem mechanics, crafting, scavenging, building, and more
Minecraft
| | |
| --- | --- |
| Release date: | 2013-11-19 |
| Genre: | Action |
| Developer: | Mojang |
Minecraft is one of these games that are perfectly suitable for players of all ages.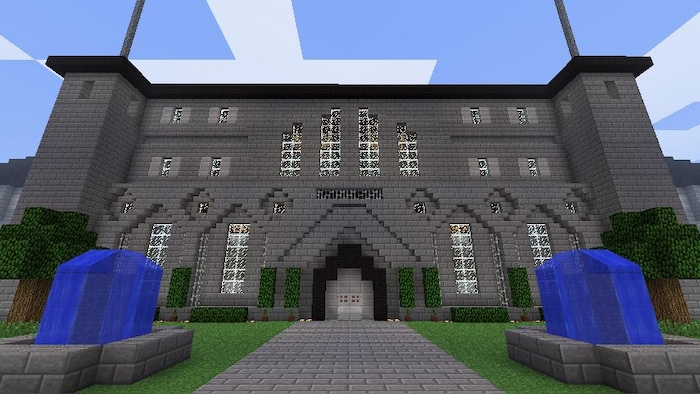 Minecraft remains an extremely popular video game and there are a number of reasons for that. It's primarily a sandbox survival game with open-ended gameplay where you decide what should your next goal be. The entire world is made out of 3D blocks that can be freely mined and rearranged to your liking – this way you can build virtually anything you've got stuck in your head, from simple tree houses to huge castles or entire cities. The world is your oyster – have fun.
Key features
Open-ended gameplay with no goals – a true sandbox survival experience
Virtually infinite worlds that are procedurally generated
Tons of crafting recipes to make new stuff to play around with
Features basic electronics – can be used as an educational tool of sorts
Marvel's Midnight Suns
| | |
| --- | --- |
| Release date: | 2022-12-02 |
| Genre: | RPG |
| Developer: | Firaxis |
There are a number of cool superhero games available to play and some of them are perfectly fine for kids.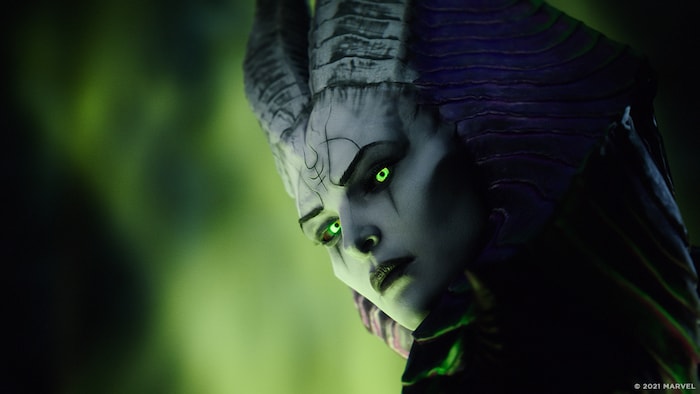 Marvel's Midnight Suns is a superhero video game with some of the most popular characters from the Marvel Comics universe. The game features tactical turn-based combat which is not a common sight in this type of game, making it an interesting experience you wouldn't want to miss. During the fights you are given random cards you can play to perform different moves by your team – clever use of available cards is the key to success and requires a bit of strategy to master.
Key features
Possibility to create and customize your very own superhero
The engaging story focused on characters from Marvel Comics
Tactical turn-based combat that combines a card game with 3D environments
High-quality visuals
The Sims 4
| | |
| --- | --- |
| Release date: | 2018-06-22 |
| Genre: | Simulation |
| Developer: | The Sims Studio |
If you're wondering what to buy for your kid but you're afraid of games that feature violence, The Sims 4 got you covered.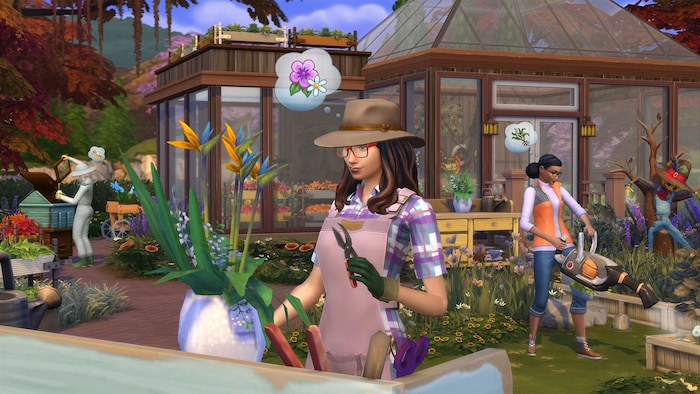 The Sims 4 is a social simulation game where you'll be able to create your own family and guide its members through life to help them make the most out of it. Build them a house, find them a job, make friends, teach them new skills and earn money to spend on a variety of activities and hobbies. There's no goal in The Sims apart from having fun – it's a sandbox experience in its purest form. You are the one who'll have to come up with new missions and objectives for your Sims to achieve.
Key features
A social simulation game with an insane amount of replayability
Open-ended gameplay with no goal
Lots of fun activities to participate in
A number of additional expansion packs for even more content
Team Sonic Racing
| | |
| --- | --- |
| Release date: | 2019-05-21 |
| Genre: | Racing |
| Developer: | Sumo Digital |
How about a kart racing game in the Sonic the Hedgehog universe?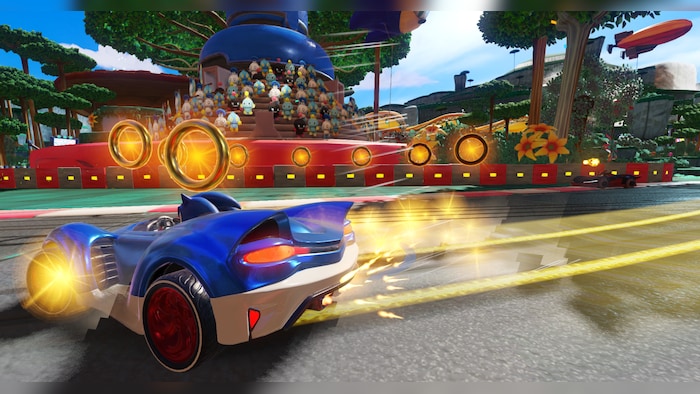 Team Sonic Racing is a racing game where players can compete in a series of crazy races on some of the most twisted and insane tracks full of obstacles, destructible elements, and gravity-defying parts. It's a fast-paced game with constant action with the addition of rock and electronic music that enhances the entire adrenaline-filled experience even more. There is some strategy involved as well – you will race as a team and so you can help your teammates by sending them the power-ups you collected to make their life easier.
Key features
A kart racing game that features characters from the Sonic the Hedgehog franchise
Fast-paced gameplay – race on the craziest racing circuits
Randomly scattered power-ups that make the experience even more insane
A nice selection of music that helps to build the right atmosphere
It Takes Two
| | |
| --- | --- |
| Release date: | 2021-03-26 |
| Genre: | Action-adventure, platform |
| Developer: | Hazelight Studios |
If your child has a sibling or a friend to play with, they may both have a great time with It Takes Two.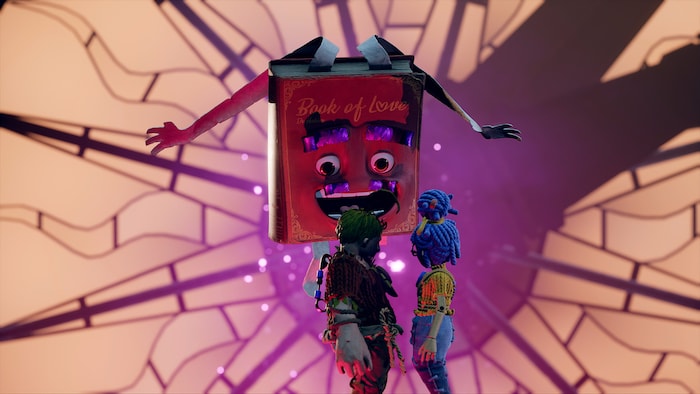 It Takes Two is a cooperative multiplayer game for two people. You can play either online or in local split-screen mode, but you can't play solo. Gameplay-wise, It Takes Two revolves around navigating through a variety of levels while avoiding obstacles, solving puzzles, and moving around quickly. The game can be praised for a variety of elements, including well-thought level design, beautiful art style, incredible voice acting, and fun co-op-oriented gameplay, where teamwork is necessary to achieve success.
Key features
The gameplay focused on solving puzzles with the addition of more dynamic and fast-paced sections
The incredibly polished, high-quality visual style
A light-hearted atmosphere filled with humorous dialogues
Can only be played online or in split-screen co-op multiplayer mode
Plants vs. Zombies: Battle for Neighborville
| | |
| --- | --- |
| Release date: | 2019-10-18 |
| Genre: | Action |
| Developer: | PopCap Games |
An incredibly popular tower defense game turns into a 3D third-person shooter, reviving the Garden Warfare idea.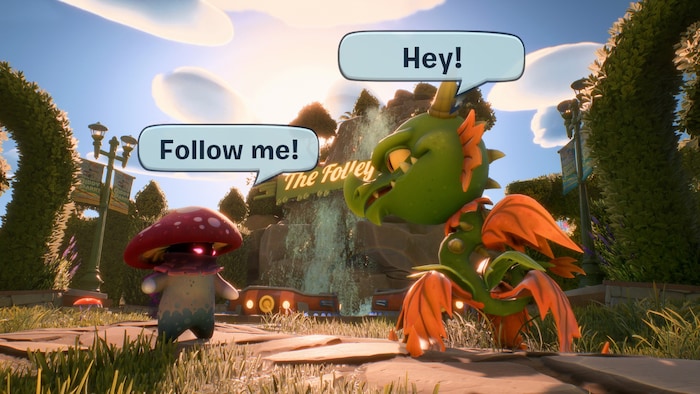 Battle for Neighborville is a third-person shooter from the popular Plants vs. Zombies franchise. The game comes with the single-player mode, but it's probably the multiplayer mode where it's the most fun to be had. It's worth noting that the game managed to retain the spirit and humor of the original tower defense game. The visual style changed significantly, but it was a perfect choice for a 3D version of the game. It still feels goofy and silly, similar to the Garden Warfare games that came before this one.
Key features
A third-person shooter set in the Plants vs. Zombies universe
A light-hearted atmosphere with lots of humor
Addictive multiplayer experience with a variety of playable classes to choose from
Split-screen mode available
Bloons TD 6
| | |
| --- | --- |
| Release date: | 2018-12-17 |
| Genre: | Strategy |
| Developer: | Ninja Kiwi |
Finally, Bloons TD 6 – a part of the indie franchise that is as alive and well today as it ever was since its initial release in 2007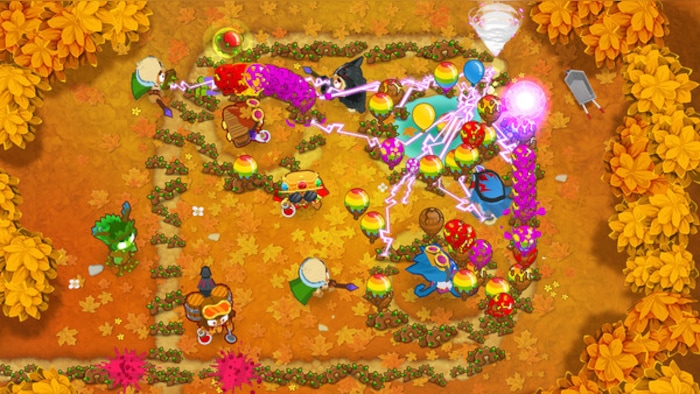 Bloons TD 6 is a tower defense game with simple rules – place your monkeys, that will act as your towers, and let them pop all the balloons before they reach their destination. However, it's easier said than done. Balloons come in all shapes and sizes and they have different strengths and weaknesses. This forces players to use a variety of different monkey types and their upgrades to counter incoming waves of hostile balloons in the most efficient way possible.
Key features
A funny and light-hearted tower defense game
Dozens of tower types that can be customized further with unique upgrades
Simple but adorable cartoon visual style
Co-op mode for up to 4 players
Video games are more popular than ever and there's no sign of things going the other way around in the nearest future. Let your child experience the excitement that comes with games, no matter if it's purely for entertainment or educational reasons. Buy games online and conveniently activate them on different distribution platforms, such as Steam or Epic.
You're just a few clicks away from making your kid happy – take a look at our list of the best games for 12-year-olds and choose something for him to enjoy.