It's never too late to start playing video games. And when younger people have to work hard to have a little time a day for their favorite video game, seniors can spend as much as they want.
There's nothing like being old! There is no need to work, take care of a million urgent matters and worry about raising grown-up kids. But there is plenty of time to enjoy the freedom or have a good time with grandkids. Sometimes even too much. But video games for old guys are the answer! Although associated with the younger generation in recent years, they have attracted an increasing number of older folks eager for new entertainment.
And the fun brings many precious benefits like better health and excellent well-being. Are you looking for the ultimate video game for your mom or granny? Or maybe are already a granddad dreaming of games for elderly people and their grandchildren? Whatever the reason, you've come to the right place. Welcome to the perfect list of easy to play games for grandparents to play with their grandkids or alone!
Best Video Games for Older Adults to Play
Minecraft
| | |
| --- | --- |
| Release date: | 2013-11-19 |
| Genre: | Sandbox, survival |
| Developer: | Mojang |
This sandbox production is one of the most popular video games ever. And it's excellent for people of all ages! Enter a world made entirely of cubes, build, explore and do whatever you desire.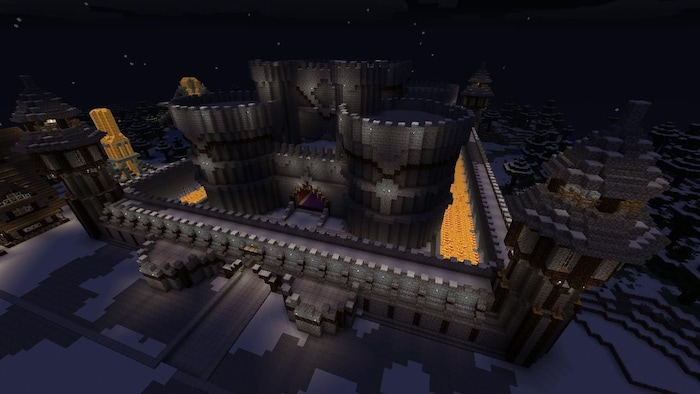 The best thing about Minecraft is you don't have to do anything. You can't win, but you can play forever. Create a hero, choose one of the game modes and set off on your dream journey! Fancy building and fighting the night monsters? Choose survival or hardcore mode. Or maybe you prefer to build and explore the area? Play Creative Mode. Collect resources, dig in the ground, explore the mysteries of the mountains and construct a base. Create a farm and raise animals or build an impressive castle. This game is made to do whatever you want – and you can also play it with others in multiplayer. There's nothing like shared fun when building in Minecraft!
Key features
Play a game where you can do whatever you want
Explore the sandbox world and collect resources
Build creative constructions or fight monsters
Play solo or in multiplayer
Candy Crush Saga
| | |
| --- | --- |
| Release date: | 2012-04-12 |
| Genre: | Puzzle & Matching |
| Developer: | King |
It is one of the video games with the most positive reviews ever. Equipped with simple gameplay rules, endless levels, and colorful graphics, it became one of the most popular games for seniors.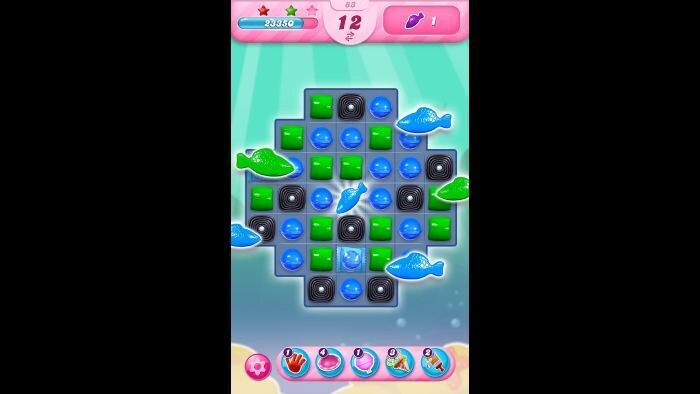 Candy Crush Saga is a free-to-play puzzle game to play online or on your smartphone. Its goal is simple – complete the levels by matching candies into groups. Such a move leads to spectacular explosions, removing spare elements from the screen. Each level is a bit more challenging, but the gameplay progression often comes with various bonuses and rewards – so it's very addictive!
Key features
Play one of the most popular puzzle games
Match candies and make them disappear
Proceed to harder levels
Earn bonuses and complete the most challenging tasks
The Sims 4
| | |
| --- | --- |
| Release date: | 2014-09-04 |
| Genre: | Simulation |
| Developer: | Maxis |
It is one of the PC and PS4 games often played by older adults who want to enjoy building, managing, and watching the consequences of their choices in an alternative life. Plus, it's a lot of fun!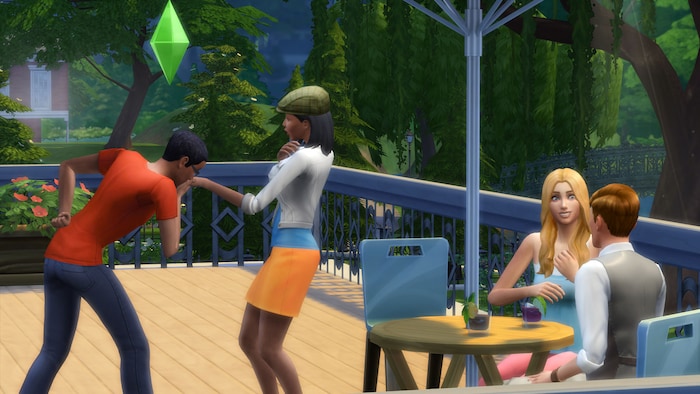 The Sims 4 is the fourth installment in the life simulation series from Maxis, where you create a family of Sims to accompany them throughout their lives. You can build a home, embark on adventures, encounter other people, develop your career and implement the craziest scenarios you can think of! And it's great for exchanging experiences with younger players, also enjoying The Sims.
Key features
Create a Sim family and manage your dream alternative life
Explore the area and discover new places
Meet other Sims and have adventures
Check out the extra DLCs content
Myst
| | |
| --- | --- |
| Release date: | 2011-02-02 |
| Genre: | Adventure |
| Developer: | Cyan Worlds |
Enter the world of one of the favorite PC games of older players on Reddit. If you are a fan of puzzles and quiet exploration, Myst will meet all your expectations!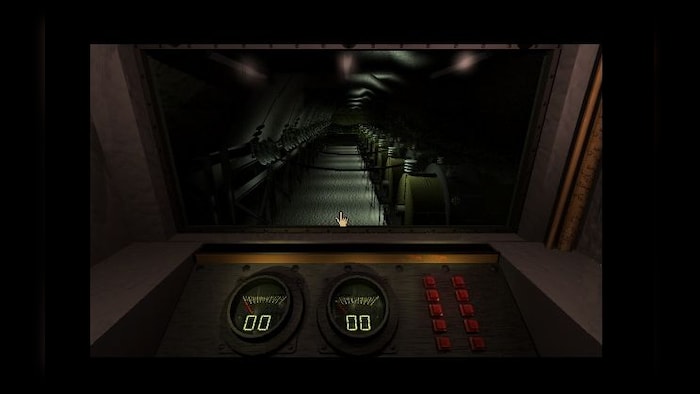 Myst is a first-person point-and-click game where patience and thoughtful exploration are vital. Travel to a mysterious island and discover its secrets! Solve puzzles, collect clues, and examine each adventure to make decisions determining the ending of your story. It is a challenging game, unleashing the power of the mind.
Key features
Set off on a lonely island to discover its secrets
Explore and collect clues
Travel between mysterious worlds
Solve puzzles and make challenging decisions
Professor Layton series
| | |
| --- | --- |
| Release date: | 2007 |
| Genre: | Puzzle, adventure |
| Developer: | Level-5, Matrix Software |
It is another recommendation for fans of puzzles and adventures! Join Professor Layton and solve hundreds of complex puzzles to unveil the following chapters of this captivating story.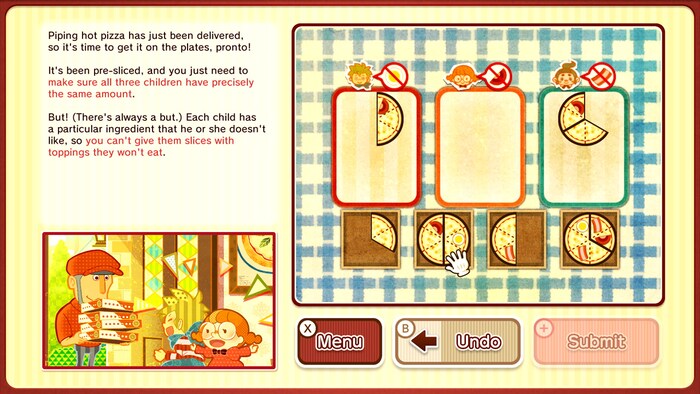 Lose yourself in a series of fascinating journeys involving Professor Layton, his assistant Luke, and later his daughter Katrielle. The main character is an extraordinarily brilliant archaeologist whose life goal is to solve the most challenging puzzles in the world. Explore locations, search for clues and solve dozens of addictive mysteries! This game is an ideal choice for puzzle enthusiasts of all ages.
Key features
Play an exciting series of adventure games about Professor Layton
Accept the challenge of solving the most difficult puzzles
Explore exotic locations and seek clues
Solve puzzles and discover new chapters in a captivating story
Plants vs. Zombies
| | |
| --- | --- |
| Release date: | 2009-05-05 |
| Genre: | Strategy |
| Developer: | PopCap Games, Inc. |
Get ready for tons of action in one of the most hilarious games ever. Have you ever fought zombies using garden plants? Not yet? It's high time to try!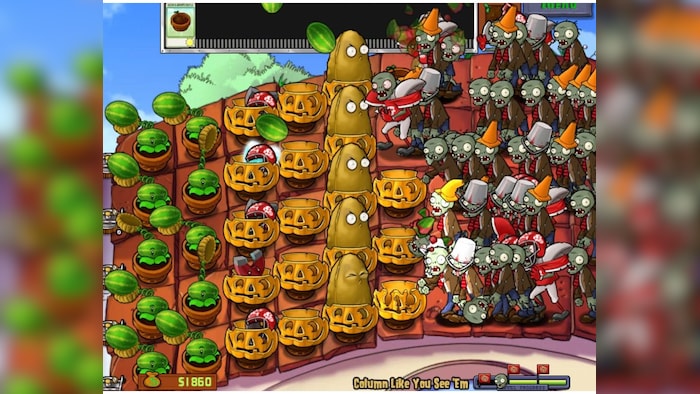 Grow your most beautiful flowers to create the ultimate army and fight the undead. Hordes of zombies are coming from all sides, so you must use attacking and exploding plants to get rid of the invaders! Plant sunflowers, enjoy mini-games, and lose yourself in endlessly fun situations. It is a game with simple gameplay mechanics, delighting with joyful visuals and hilarious animations.
Key features
Plant flowers to build an army and fight the zombies
Defend your garden using the skills of 49 plant species
Plan a strategy to eliminate the enemy
Have fun with addictive mini-games
World of Warcraft
| | |
| --- | --- |
| Release date: | 2004 |
| Genre: | MMORPG |
| Developer: | Blizzard Enterta |
Embark on the adventure of your life in the World of Warcraft! Decide your side and race, select your class and join the legendary battles for the land of Azeroth.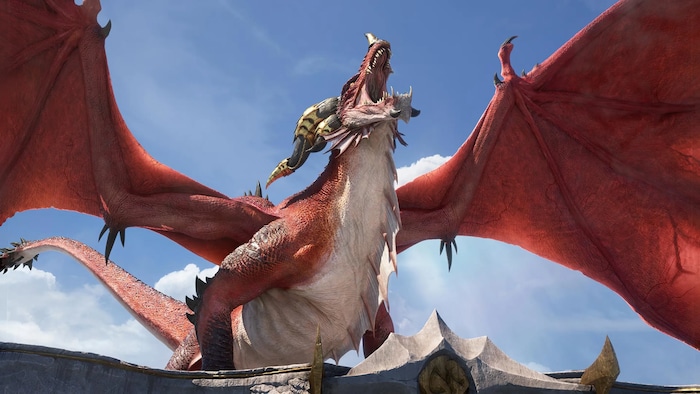 WoW is an MMORPG where hundreds of players explore a rich fantasy world, discovering its secrets and battling a hostile faction. Create your perfect hero and enter this extraordinary world to fulfill all your dreams of an epic adventure! Travel, develop skills, complete quests and gain experience. Level up and unlock access to the most challenging lands, hiding unimaginable treasures. WoW is a game often chosen by older players, where you can find many seniors guilds. It's also the perfect choice for playing with your kids, grandchildren, or completely random people from all over the world!
Key features
Play one of the most popular MMORPGs ever
Create a hero and embark on an epic journey
Explore magical lands to discover their secrets
Fight, gain experience and develop your character
Wii Sports
| | |
| --- | --- |
| Release date: | Sports |
| Genre: | Single-player, multiplayer |
| Developer: | Nintendo EAD |
You don't have to leave the house to have fun with sports! Wii Sports is a bundle of exciting sports games for the Wii console – perfect for the whole family.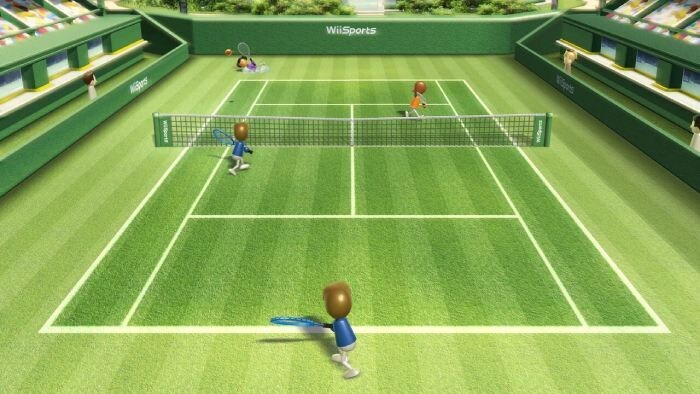 Play tennis, golf, baseball, boxing, or bowling – in your home. Wii Sports is a game that works through sensors you direct while holding them in your hands. This way, the game records your movements and measures their accuracy. Get ready for realistic sports challenges! This title features several game modes in each of the sports where you can achieve your intended goals. It is an excellent video game for seniors who prefer to stay active in the comfort of their own homes. Of course, there is also a multiplayer mode where you will face challenges with your loved ones!
Key features
Enjoy the coolest sports activities in your home
Choose from a variety of game modes and disciplines
Practice your skills and stay fit
Have fun in exciting multiplayer challenges
Dr. Kawashima's Brain Training
| | |
| --- | --- |
| Release date: | 2020-01-03 |
| Genre: | Puzzle |
| Developer: | Nintendo EPD |
It is a puzzle video game created by a Japanese neurobiologist, supporting brain activity and developing intelligence. Want to stay in intellectual shape? With this game, you will become even better than ever!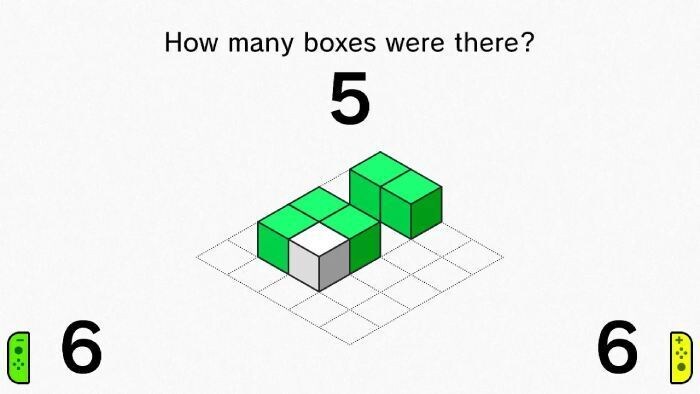 Play solo or in multiplayer and start a series of logical challenges to feed your mind. Solve mathematical problems, count birds, have fun with sudoku or crack numerous puzzles. Dr. Kawashima's Brain Training is a set of tasks for everyone to exercise daily or spend time with loved ones. Curious about your results? You can measure your brain's age and track your everyday progress.
Key features
Play a series of brain-developing puzzle games
Exercise daily and follow your progress
Have fun solo or in multiplayer
Solve challenging puzzles and enjoy addictive mini-games
Stardew Valley
| | |
| --- | --- |
| Release date: | 2016-02-26 |
| Genre: | Adventure |
| Developer: | ConcernedApe |
Play as a man leaving his sad existence in the city to start a new life in the countryside. Fancy a farming adventure? You will find it in Stardew Valley!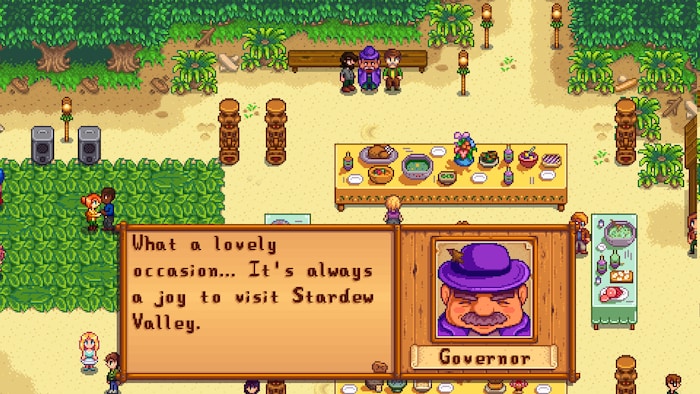 This game is pure relaxation. As with Minecraft, there is no specific plot or goal here. Travel to the country and renovate your farm! Create your new home, plant a field, raise animals and enjoy nature. Travel to a nearby town and meet the locals to trade and fall in love. Or embark on an epic adventure to collect fantastic treasures in mysterious dungeons. Or enjoy your time fishing! Stardew Valley is a charming game where you can do whatever you want – solo or in multiplayer.
Key features
Play the adorable farming game and start a new life in the country
Fix the property to restore it to its former glory
Create a beautiful garden and take care of animals
Become part of the local community and make friends
Play solo or in multiplayer with up to four players
Playing computer games brings many health benefits – especially for seniors. It is easier for older folks to get used to the daily routine and forget about diversifying their lives with new activities. And this can dramatically translate into problems with memory or making new friends. Video games for old guys are the answer to all of these issues and more! Titles like Minecraft or The Sims support creativity and good mood and provide satisfaction from a well-done job. Myst and other logic games encourage faster memorization and reduce the risk of Alzheimer's. And Wii Sports will take care of mobility and healthier life.
Many older people live quite lonely and have nothing to do with themselves. As it turns out, playing video games makes it easier to process loneliness, death, or unexpected events like the pandemic. Random quests in a farm game, lovely animals, a sense of purpose, and other players' company in MMORPGs – all encourage understanding and expressing complex emotions. And above all, it makes us all noticeably younger, more energetic, and happier – regardless of age.