Hardly any country has put as much effort into the development of video games as Japan. Japanese productions are refined, full of touching stories, and always released at the highest level. And what about games set in Japan?
Players who want to experience an adventure in this unique country will surely find something for themselves in this article. Games set in Japan and feudal Japan are productions that take care of detail, respect for history, and impressive performance. These are productions transferring us to the mystical world of Japanese beliefs or the streets of gigantic cities ruled by yakuza.
Welcome to the list of the best video games set in Japan!
Sekiro: Shadows Die Twice
| | |
| --- | --- |
| Release: | 2019-03-22 |
| Genre: | Adventure |
| Developer: | FromSoftware |
is the best action game of 2019 from the creators of the games like Dark Souls and Bloodborne. Welcome to 16th century Japan where you will become an immortal warrior.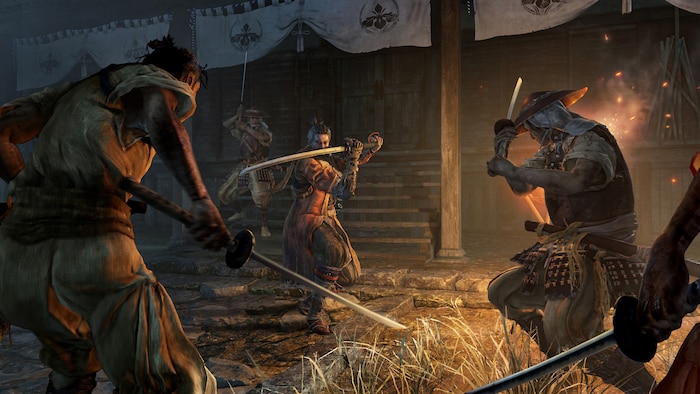 Play as Sekiro – a warrior who has lost not only his hand but also his honor. Embark on a journey to save your master and confront the evil members of the Ashina clan. The world you live in is dark and full of dangers, but luckily you have more than one ace up your sleeve.
Key features
Play as a "one-armed wolf" and save your master
Fight and practice your extraordinary skills
Eliminate enemies, fight bosses, and discover new combat possibilities
Discover the stories of other characters and execute decisions that will determine the end of the game
Samurai Warriors 5
| | |
| --- | --- |
| Release: | 2021-07-27 |
| Genre: | Hack and slash |
| Developer: | Omega Force |
It is a hack and slash video game where you will travel to the Sengoku period of Japan. Thanks to tactical elements, you will direct not only your hero but also the troops of your army.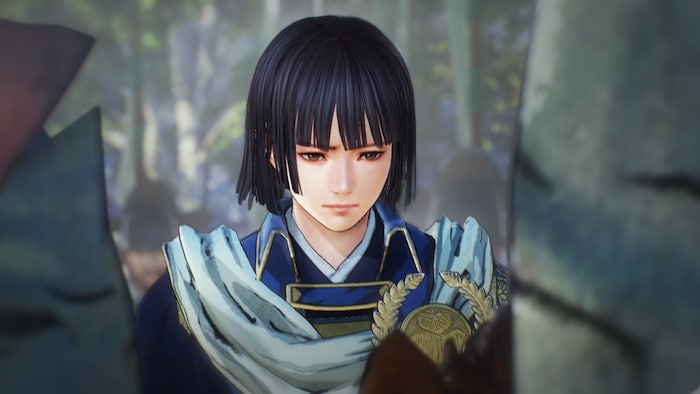 Choose from the available heroes: charismatic leaders, experienced warriors, and novice soldiers. Pay attention to your character's skills to use them to the fullest in combat. And what next? Fight in the most crucial battles in which you will test your strategic sense. It is Japan where you will become the supreme leader during the grandest conflicts of this historical period.
Key features
Choose a hero and develop his skills
Fight in heroic battles of the Sengoku period
Decide on further actions to ensure victory in combat
Play solo or in multiplayer for up to 2 people
Yakuza 0
| | |
| --- | --- |
| Release: | 2018-08-01 |
| Genre: | Adventure |
| Developer: | SEGA |
It is a prequel to an entire series of games from SEGA, set in Japan in the 1980s. Ready for that fiery combination?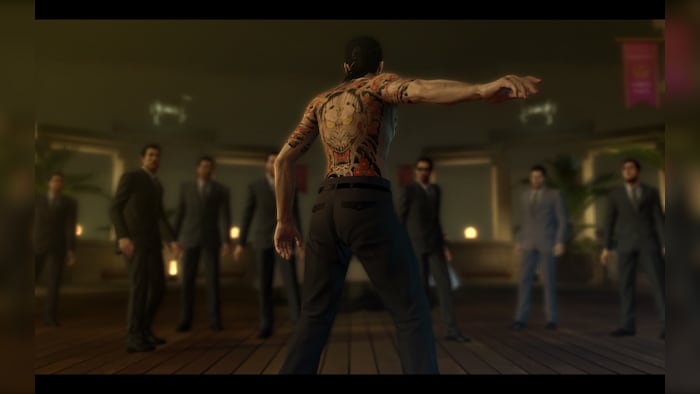 Play as Kazuma Kiryu and Majima Goro – legendary characters from the entire Yakuza series. See the criminal underworld of Tokyo, take part in dynamic street fights, and get carried away by the history of conflict between clans. Sounds epic? This game isn't just about epic! The creators have also prepared several activities and mini-games to guarantee some fun in the Japanese culture of the 1980s. between the more mature segments of the game.
Key features
Explore the origins of an entire series of Yakuza games
Witness a conflict between clans and see the motives behind them
Fight in street battles, use various fighting styles and eliminate your opponents
Explore 1980's Tokyo and have fun with mini-games
Persona 5
| | |
| --- | --- |
| Release: | 2021-02-23 |
| Genre: | Action RPG |
| Developer: | Omega Force, P-Studio |
It is an extremely popular Japanese jRPG set in the open world, which tells a story independent of any previous parts. Play the role of a Japanese teenager and experience a supernatural alternative world of a Personas.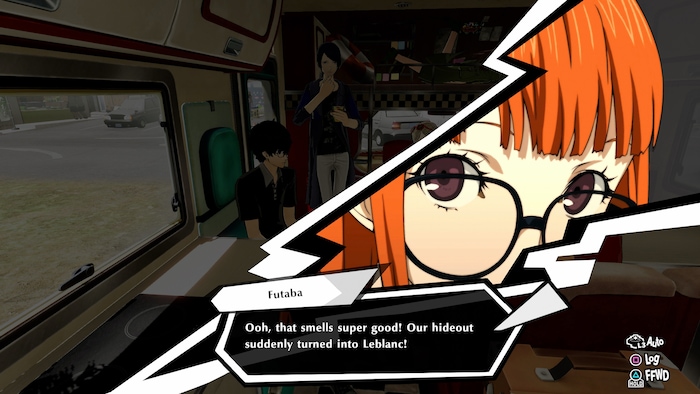 Experience the life of a high school student who combines everyday life with adventures in an extraordinary alternative world. Collect treasures, defeat powerful enemies and develop your Persona to see the story continue. Create the Phantom Thieves of Hearts group and fight together against mythical creatures straight from your worst dreams. But don't forget about the school – the exams won't pass themselves!
Key features
Play as a teenager who combines life in the real world with a treasure hunt in a surreal reality
Explore the underworld, complete quests, and collect valuable items
Make friends and create a team
Fight against enemies straight from Japanese myths
Yakuza Remastered Collection
| | |
| --- | --- |
| Release: | 2021-01-28 |
| Genre: | Action, adventure |
| Developer: | Ryu Ga Gotoku Studio |
It is a set of remastered versions of the games: Yakuza 3, Yakuza 4, and Yakuza 5 from SEGA. All three tell the story of Kazuma Kiryu, who is stuck in the middle of the greatest conflicts between yakuza clans.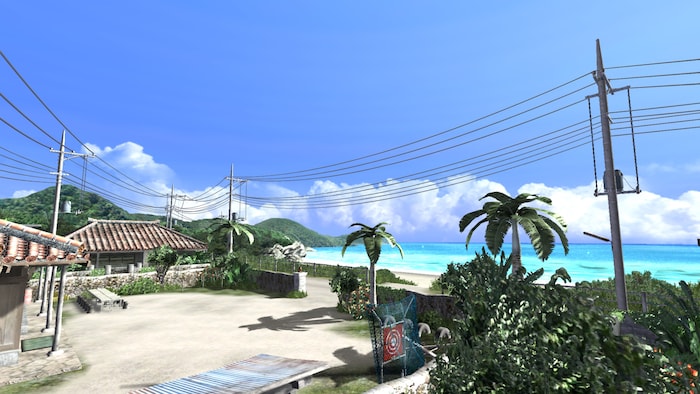 Kazuma Kiryu wants to descend the criminal path, but there is no sign that he will soon be able to do so. The turbulent moods in the city are only growing, and he is involved in more than one plot of the entire gameplay. Direct the actions of the hero and watch his story unfold. Explore Japan's cities, fight, discover Japanese culture and try fun mini-games.
Key features
Play as Kazuma Kiryu and complete his story
Explore Japanese city districts and complete quests
Take part in fistfights and develop your combat skills
Play mini-games and enjoy the entertainment of the Japanese city
Shenmue I & II
| | |
| --- | --- |
| Release: | 2018-08-21 |
| Genre: | Adventure |
| Developer: | D3T |
It is a remastered set of games from 1999 and 2001, telling a story about revenge and courage.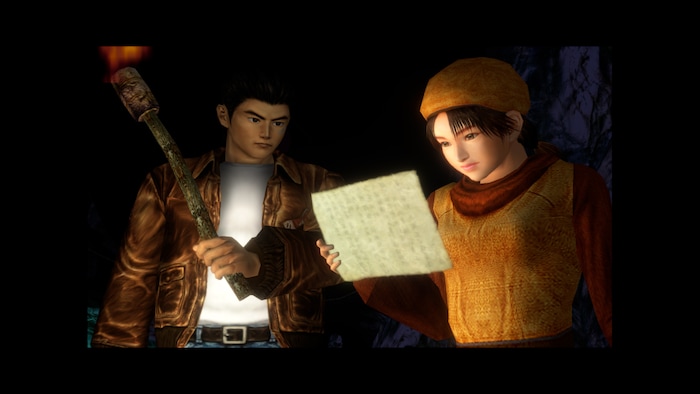 When Ryo Hazuki discovers his father has been brutally murdered and robbed, he decides to embark on a dangerous journey to take revenge on his slayers. Explore and uncover mysteries. Fight, develop your skills and get information from other characters. Watch the game world change depending on the time of day and live a life of its own while you create your legend in it.
Key features
Learn the story of a young man who seeks revenge against his father's murderer
Explore the cities of Japan and search for clues
Chat with NPCs
Fight and play mini-games
Onimusha: Warlords
| | |
| --- | --- |
| Release: | 2019-01-15 |
| Genre: | Action |
| Developer: | CAPCOM CO., LTD. |
It is an action game with elements of survival horror and slasher, set in 16th-century Japan. Play a game that was initially meant to be a spin-off of the Resident Evil series and experience a similar atmosphere but in the time of the samurai.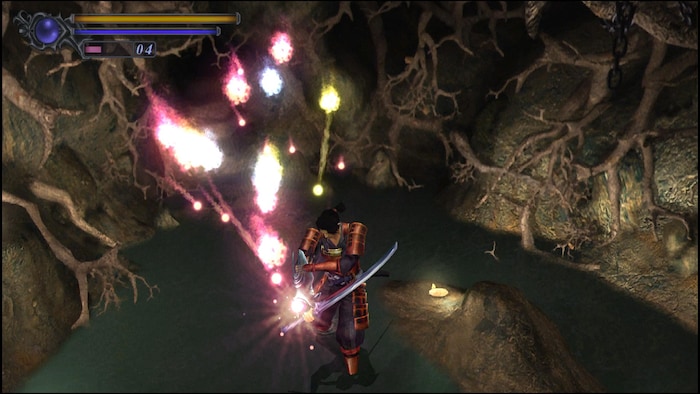 When Princess Yuki is gone, only Samanosuke and Kaede will be able to save her. Hordes of demonic creatures keep multiplying, so direct the fate of the heroes to make the whole adventure a success. Otherwise, the princess will be sacrificed to the dark forces, and the world will be destroyed.
Key features
Direct the actions of your brave heroes
Use a vast arsenal of weapons and slash your way through hordes of enemies
Confront the evil enemy and try to survive at all costs
See Japan where history meets legends
On the one hand, the tenderness of the cherry blossom. On the other, the harshness of epic fights and sharp samurai swords. These are the two sides of Japan that are constantly intertwining, creating tales that we will not find anywhere in the world. Stories of honor, combat, creatures from legends, and enchanted objects. If you haven't had a chance to play games that take place in Japan yet – it's time to catch up. It is not only an attractive location on the world map but a source of all inspiration.