Siesta, Flamenco, Paella, beautiful Mediterranean beaches, world-class football, unique architecture – there are a lot of reasons why we may love Spain.
If you're eager to taste a bit of Spanish culture, you could choose to immerse yourself in one of the games that are set in or are somehow related to this marvelous country.
On the list below you will find some of the best video games set in Spain. Take a look!
Call of Duty: Black Ops 4
| | |
| --- | --- |
| Release date: | 2018-10-12 |
| Genre: | FPS |
| Developer: | Treyarch |
Starting with a popular FPS series, we've got Black Ops 4.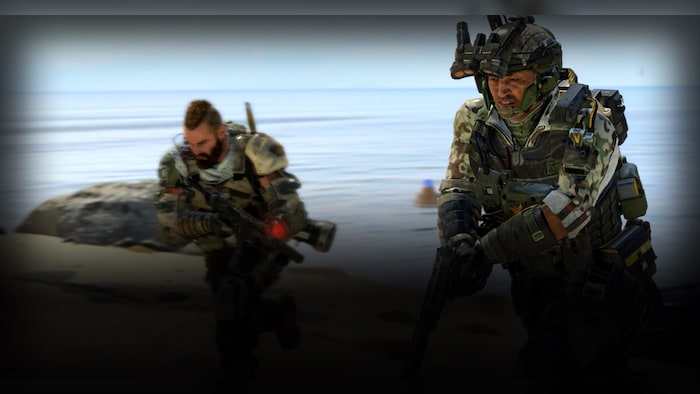 CoD: Black Ops 4 takes place in a variety of locations and Spain happens to be one of them. There are some maps set in Spain, namely Hacienda and Seaside, and they perfectly capture the beauty and the views you'd expect to find in this region of the world. Try not to get distracted, though – you're not on vacation, there are enemies to neutralize.
Key features
An FPS with various playable modes, including zombies and battle royale
More tactical and team-oriented gameplay
Several unique specialist classes to choose from
Focused on multiplayer
Assassin's Creed: Brotherhood
| | |
| --- | --- |
| Release date: | 2011-03-17 |
| Genre: | Adventure |
| Developer: | Ubisoft Montreal |
The conflict between the Templars and the Assassins continues, once again taking players straight to Rome during the Renaissance period.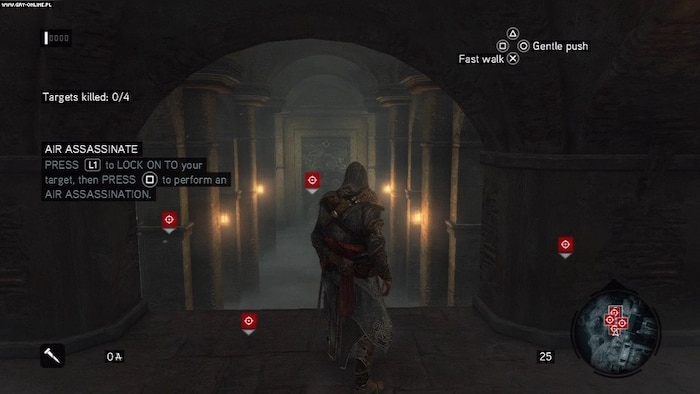 AC: Brotherhood is the second part of the trilogy of a charming assassin, Ezio, and a direct continuation of events from AC II. Although the majority of the game takes place in Rome, there is also some Spanish accent added – you will be able to go to Spain for a brief moment, to the small town of Viana, where an important mission needs to be completed. It's not much, but it's still worth visiting, especially considering the fact that the entire game is amazing.
Key features
Huge open-world environment to explore
A captivating story that mixes real-world elements with fiction
Gameplay focused on stealth and parkour, but a more direct approach is also possible
Numerous weapons and gadgets to utilize during play
Blasphemous
| | |
| --- | --- |
| Release date: | 2019-09-10 |
| Genre: | Adventure |
| Developer: | The Game Kitchen |
Those who like a good challenge should definitely try Blasphemous.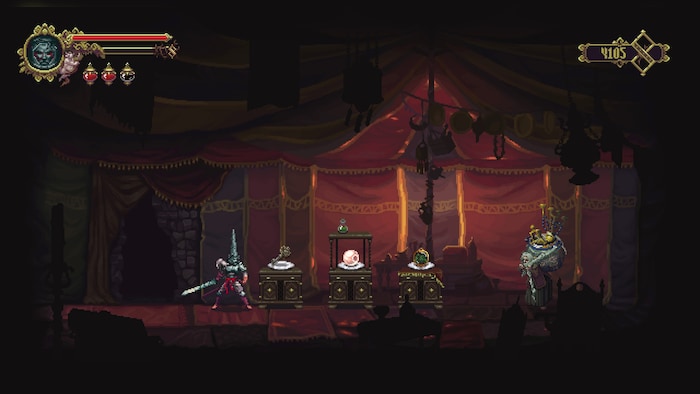 Blasphemous is a Metroidvania game with numerous elements inspired or influenced by Spanish culture, and the action of the game takes place in Spain, too. If you're more of a casual gamer, you may have a hard time here, but with enough practice, you should be able to overcome the challenges. The game focuses on combat and adds a character progression system – unlock more abilities as you advance further to get a better chance of surviving in this twisted world.
Key features
A metroidvania with a beautiful and detailed pixel art style
High difficulty level that requires skill and patience
A dark and disturbing atmosphere with elements of grotesque
Smooth controls and fluid animations that make the experience even more enjoyable
Street Fighter V
| | |
| --- | --- |
| Release date: | 2016-02-15 |
| Genre: | Fighting |
| Developer: | CAPCOM |
In fighting games, you probably won't have too much time to admire the surroundings, but here's one anyway.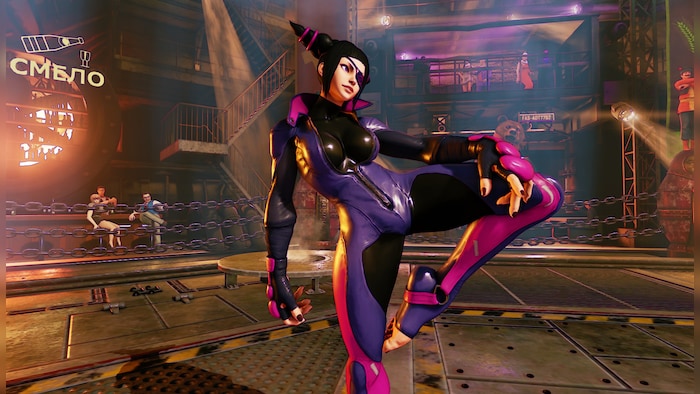 Street Fighter V is another entry in the popular fighting game franchise and it features a remastered version of a classic stage Fighting Barroom, now called Flamenco Tavern, which is set in Spain and gives some positive Spanish vibes with its music and decorations. The game itself brings some important gameplay changes and new fighting techniques that add an extra layer of strategy to the game – now your skill will be put to the test even further.
Key features
An addictive fighting game where skill really matters
Dozens of playable characters to choose from, each offering a unique playstyle and move set
Plenty of costumes to choose from and customize your fighter
Excellent multiplayer mode
Resident Evil 4
| | |
| --- | --- |
| Release date: | 2023-03-24 |
| Genre: | Horror |
| Developer: | CAPCOM CO., LTD. |
RE 4 has quite a lot of Spanish content inside – you're in for a treat.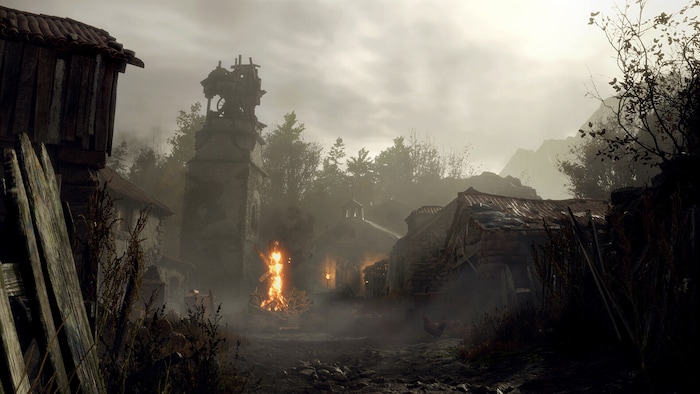 Resident Evil 4 is a modern remake of the game from 2005, bringing back this classic title to life in accordance with today's video game industry standards. Improved gameplay, enhanced story, and more appealing graphics will result in an unforgettable experience, no matter if you played the original before or not. The game is set in Spain and so it perfectly fits the list – truly a must-play if you're looking for a believable Spanish setting.
Key features
A top-notch remake of arguably one of the best games in the RE series
Gameplay that combines exploration, puzzle solving, and fast-paced action sequences
An intriguing story with surprising twists
A tense and dark atmosphere of constant danger
MotoGP 23
| | |
| --- | --- |
| Release date: | 2023-06-08 |
| Genre: | Racing |
| Developer: | Milestone S.r.l. |
One of the most recent bike racing games from the MotoGP series could also be an interesting option to play now.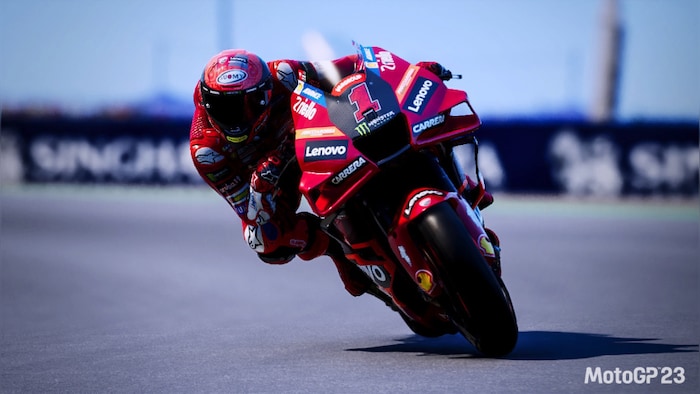 MotoGP 23 is a perfect choice for those who love bike racing and who would like to try and personally join the competition themselves. It's a surprisingly realistic experience, especially if you happen to own a dedicated bike racing controller. The game features three famous racing tracks located in Spain, namely Jerez, Catalunya, and Valencia. They are based on their real-world counterparts, giving players a unique opportunity to visit these places without the need to leave their homes.
Key features
A realistic bike racing game that brings racing to another level
Several types of championships to participate in and dominate
A multitude of real-world bike racing tracks to compete on
An exciting multiplayer, which serves as the ultimate test of skill
F1 23
| | |
| --- | --- |
| Release date: | 2023-06-16 |
| Genre: | Sport |
| Developer: | Codemasters |
If you prefer Formula 1 racing instead, there's something for you too.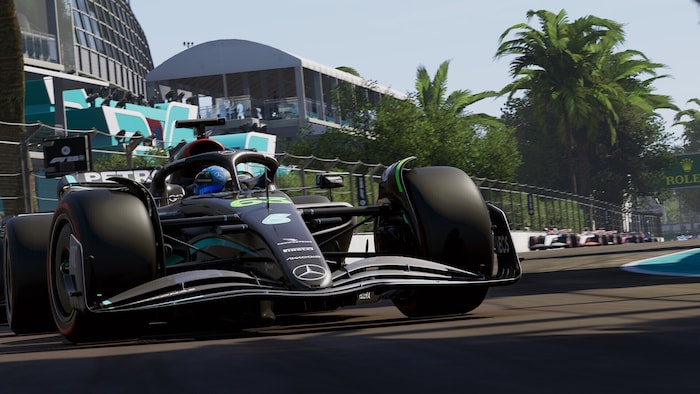 F1 23 continues the long-going sports racing video game series, now with even more gameplay enhancements to make the experience as close to the real thing as possible. You don't need to be a professional yourself to drive alongside the most renowned drivers from the F1 world. In terms of Spanish accents, you'll be able to visit a realistic recreation of Circuit de Barcelona-Catalunya, now updated in accordance with its real counterpart from the Spanish Grand Prix 2023.
Key features
Exciting, high-speed gameplay full of adrenaline-inducing moments
Authentic handling and controls that works even better with a dedicated racing controller
Racing tracks based on their real-world counterparts
Can get fiercely competitive, especially in multiplayer
Age of Empires II: Definitive Edition
| | |
| --- | --- |
| Release date: | 2019-11-14 |
| Genre: | Strategy |
| Developer: | Forgotten Empires |
A remastered version of a classic 1999 RTS also made its way onto the list.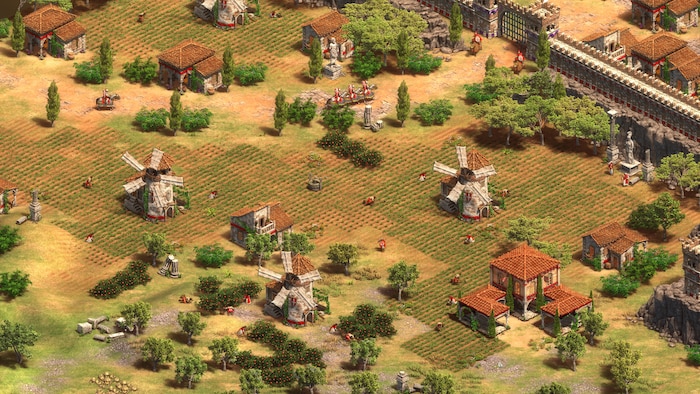 Age of Empires II will test your real-time strategy and micromanagement skills – build the city, recruit troops, gather resources, and conquer enemies. While the game itself isn't set in Spain nor it's about Spain at all, it features a multitude of playable civilizations, including Spanish, which comes with its own unique architecture and units. This alone can give you quite an insightful experience, allowing you to get a taste of a medieval Spanish atmosphere to a certain degree.
Key features
A remastered and greatly overhauled version of one of the most iconic RTS games
Dozens of playable civilizations to choose from and master
Several interesting game modes, including the all-new battle royale
Competitive multiplayer and excellent co-op
Tekken 6
| | |
| --- | --- |
| Release date: | 2007-11-16 |
| Genre: | Fighting |
| Developer: | Namco Bandai |
Tekken 6 could be another interesting choice to play if you're looking for some Spanish accent in games.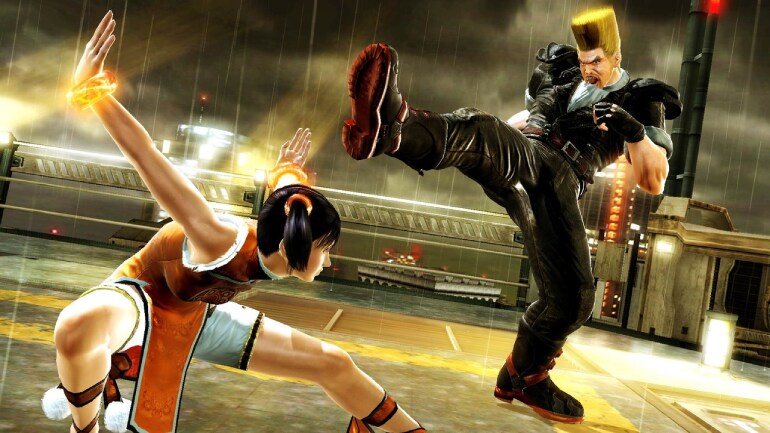 Tekken 6 is another competitive fighting game where reflex, coordination, and cunning are required to defeat opponents. The game features many playable fighters, among which you'll find Miguel Caballero Rojo – a unique Spanish character who, unlike most of the other fighters, doesn't have any formal martial arts training, which makes his fighting style one-of-a-kind and quite entertaining to watch.
Key features
A highly demanding fighting game
More interactive stages that add an extra layer of dynamic to the duels
Dozens of playable characters, both returning ones and completely new to the series
Fierce competition in online multiplayer
Euro Truck Simulator 2
| | |
| --- | --- |
| Release date: | 2013-01-16 |
| Genre: | Simulation |
| Developer: | SCS Software |
For the final game, we've got something more casual.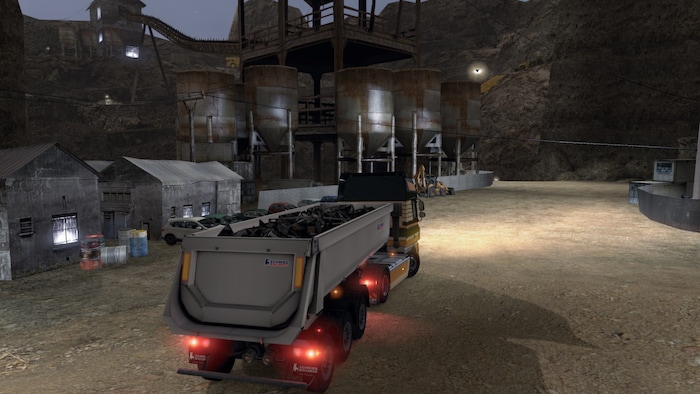 ETS 2 is an incredibly addictive truck driving simulation, which may sound silly at first, but give it a go and you'll understand how enjoyable this can be. The game features thousands of kilometers of roads across Europe, which, naturally, includes Spain. It's worth noting, however, that in order to visit Spain – and Portugal – you'll have to get the Iberia DLC, which is a separate purchase and requires having the base game owned first.
Key features
Surprisingly enjoyable simulation experience
Casual-friendly gameplay focused on cargo delivery
A huge open-world environment that allows players to freely explore the map
Several upgradable trucks to choose from
Conclusion
Spain is a country of rich culture and tradition, so it's only natural for people to get interested in learning more about it. However, for a number of reasons, it's not always possible for us to just go there for a visit – and that's where video games can come to the rescue, allowing everyone to get a taste of the Spanish atmosphere in the most convenient way imaginable. And while, of course, this kind of experience is hardly comparable to the real thing, it may satisfy your basic needs – at least until you can afford to go there yourself.