Spring's in the air, the nature is waking up after its long winter nap. The days are getting longer, too. You know what this means: the sun's out sooner and goes down later, so you need to get your curtains and blinders ready.
After all, with the G2A Spring sale you're bound to find a ton of suddenly cheap games you've been keeping on your wishlist for months due to their suggested prices! Well, no longer, come in and see our stock to see what you can get!
To kick-start your journey, we've prepared a short list of suggestions!
The Last of Us Part I
| | |
| --- | --- |
| Release date: | 2023-03-28 |
| Genre: | Action |
| Developer: | Naughty Dog |
The Last of Us Part I, the remake of TLoU from 2023, is a hit which spans two platforms. It came out on PlayStation 5 in 2022, but in March 2023 also arrived on PC.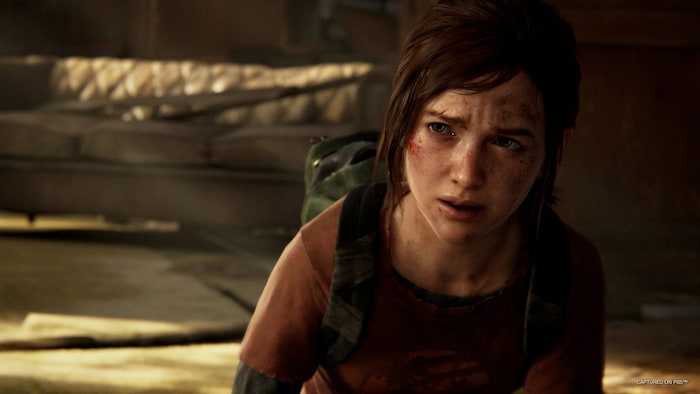 It's a massive technical upgrade compared to the original game, bringing it up to the quality of any other modern game. Not only are you losing nothing of the story which captured the hearts of millions, but it comes in UHD!
The plot focuses on the journey of an aging smuggler Joel, and Ellie, a girl who might be the key to curing an infection that ruined the world. TLoU is a TPP action-adventure game, but this doesn't properly convey the hardship the duo endures, or the plot's emotional charge. If you're looking for serious, thrilling, engaging stories about living after the apocalypse, that's the way to do it!
Resident Evil 4 Remake
| | |
| --- | --- |
| Release date: | 2023-03-24 |
| Genre: | Horror |
| Developer: | CAPCOM CO., LTD. |
Another stunning remake, this time it refreshed an absolute classic and one of the most beloved games in general.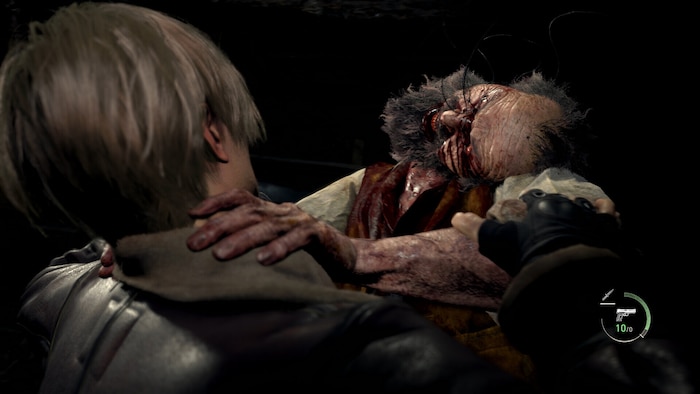 In Resident Evil 4 you're stepping into the combat boots of Leon S. Kennedy, a survivor of RE2's zombie outbreak, now sent to rescue the daughter of the US president from a weird cult deep in rural Spain. Of course, it's a Resident Evil game, so things get complicated fast.
The cult is not just weird, it's mutated. The village houses a bunch of murderous abominations, and the castle looming above it all is weirder still. On your mission, you'll gun down hordes of cultists, reveal evil plots, and rescue Ashley so many times. RE4 is an amazing third-person perspective action game with strong survival horror elements, and the Remake looks incredibly good.
Project Zomboid
| | |
| --- | --- |
| Release date: | 2013-11-08 |
| Genre: | Indie |
| Developer: | The Indie Stone |
Project Zomboid's simple graphics are deceptive because the game's anything BUT simple. Under the unspectacular surface lies possibly the most complex and comprehensively simulated zombie survival game you've ever seen.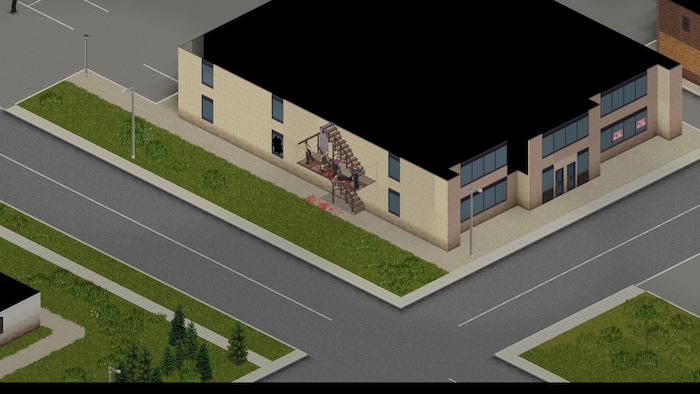 It also happens to care very little about making you feel powerful and competent: if you want to survive, you have to BE competent, no illusions will save you.
The simulation includes the injury system and the mental state of your survivor, detailed inventory relying on containers and items such as backpacks and shopping bags, and even the world dilapidating over time, limiting access to resources. There is no "win" state to aim for, the only victory you can hope for is holding out longer than on your previous playthrough.
Hogwarts Legacy
| | |
| --- | --- |
| Release date: | 2023-02-10 |
| Genre: | RPG |
| Developer: | Avalanche Studios |
After years with no video games worth paying attention to, Hogwarts Legacy came in to the general delight of many fans of the Harry Potter franchise.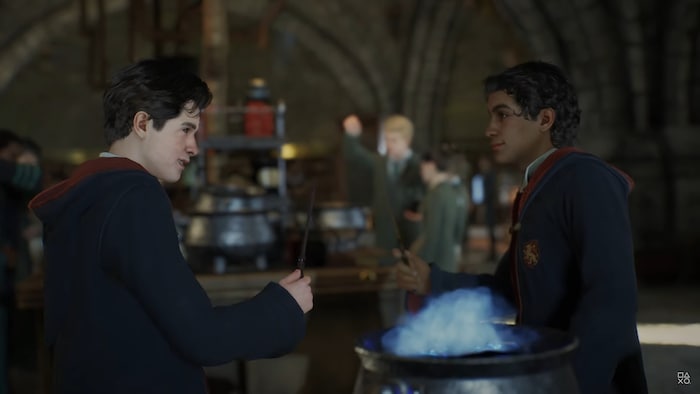 For the first time ever they got to experience original adventures in the beloved setting, a breath of fresh air, especially for those who grew up playing video game adaptations of the movies.
HL is by all means a triple-A quality production, with a large world rich in side activities, great, modern graphics, and fast-paced gameplay. On top of that, of course, you get to explore Hogwarts itself as surrounding lands, learn new spells, and experience a story taking place in the 1800s, before any of the Voldemort business was an active threat.
Elden Ring
| | |
| --- | --- |
| Release date: | 2022-02-25 |
| Genre: | Action RPG |
| Developer: | FromSoftware |
Elden Ring was the big hit of 2022, awaited for years by fans of FromSoftware's brand of gameplay and storytelling. And truly, the game was well worth the wait.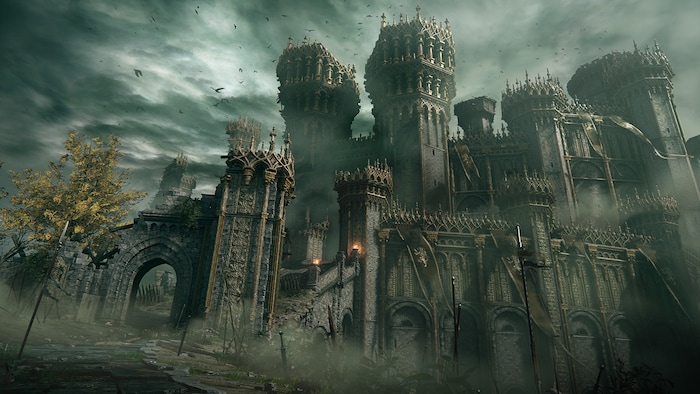 Elden Ring somehow manages to have both an open world structure, tight location design FromSoft games are known for, and loses none of the demanding combat system which make or break these game in the minds of many.
The Lands Between, Elden Ring's setting, are a very interesting place, and the people (and monsters) you encounter along the way are all vivid personalities and stories unto themselves. If you crave an open-world game which doesn't handhold you and requires a real effort to conquer, few games can give this to you with the aptitude and polish of FromSoftware's latest hit.
Heroes of Might and Magic III
| | |
| --- | --- |
| Release date: | 2015-01-29 |
| Genre: | RPG |
| Developer: | DotEmu |
While modern hits are all great, sometimes it's a good idea to look behind, to games which used to be all the rage and have become synonymous with the memories of many gamers who were already in the hobby in the late nineties/early 2000s.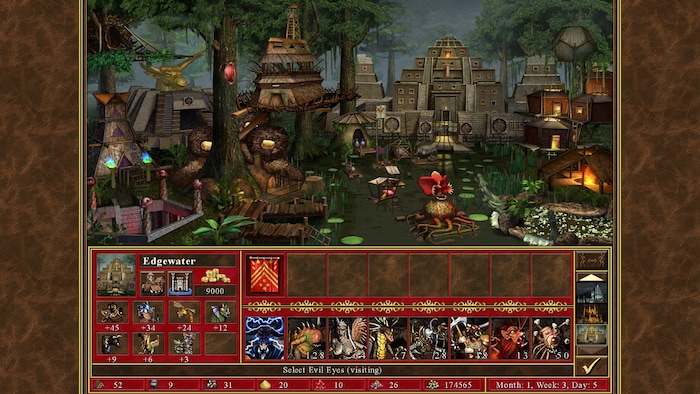 Case in point: Heroes of Might & Magic III, by some accounts the finest installment of the expansive franchise, which includes both strategies and RPGs.
HoMM3 plays out at several levels. You have the strongholds you manage, complete with unit recruitment and upgrades. You have a large strategic map you move your units on, turn-by-turn, sharing it with other factions. And, finally, you've got turn-based battles playing out on a hex-grid, letting you bring to bear the entire might of your carefully assembled army.
Note: HoMM3 got a pretty spiffy remaster back in 2015, so it works and looks much better than it would if you tried to run the original version.
Company of Heroes 3
| | |
| --- | --- |
| Release date: | 2023-02-23 |
| Genre: | RTS |
| Developer: | Relic Entertainment |
Another classic strategy series, but in this case, we're not writing about the original CoH from 2006. This series of World War II-based real-time strategies got a new installment in February 2023, a decade after the last full release.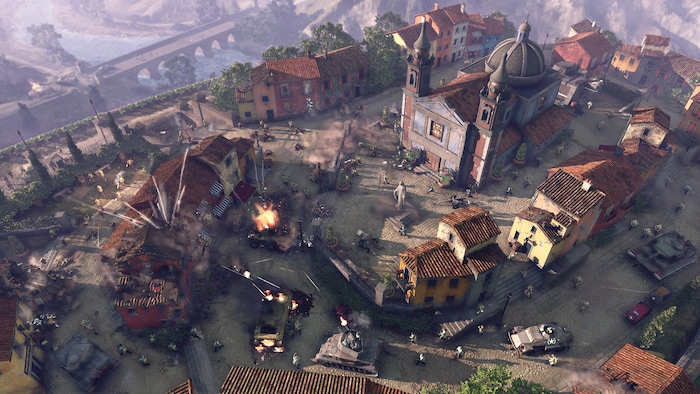 Company of Heroes 3 lets players take the role of Allied Forces fighting against the Axis in Italy and North Africa.
CoH3 introduces an active pause ot the series, which allows you to queue up several orders and see them resolve once you let the action resume at its normal pace. There's also a huge number of units drawn from real-world armies from all over the world, which also extend to vehicles. You'd be hard-pressed to find a stronger, more spectacular, WW2-themed modern real-time strategy.
Marvel Spider-Man
| | |
| --- | --- |
| Release date: | 2022-08-12 |
| Genre: | Action |
| Developer: | Insomniac Games |
Spider-Man is probably the only superhero, other than Batman, with any degree of luck regarding a high-budget, triple-A video game.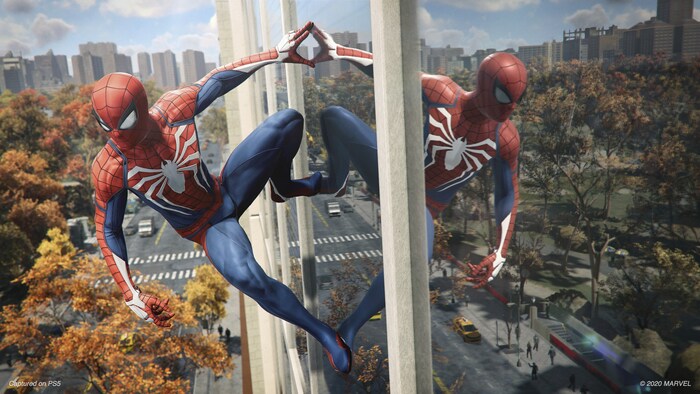 Insomniac Games' Spider-Man from 2018 is a great example of that. It has a great recreation of Manhattan, extremely fun webslinging, and an excellent combat system showcasing Spidey's incredible agility, strength, and spatial awareness. And that's just gameplay!
The plot is great too. It involves dealing with the criminal activity of Mr. Negative, who filled the power vacuum left by Kingpin, but Peter's personal life, as always, plays a vital role in the story as well, so you can expect many familiar names to pop up. And, of course, Webhead's rogue gallery also makes an appearance, including the classics like Doc Ock or Vulture.
Red Dead Redemption 2
| | |
| --- | --- |
| Release date: | 2019-11-05 |
| Genre: | Adventure |
| Developer: | Rockstar Games |
Western is relatively underserved in video games. It's been slowly changing in recent years, with new Desperados and some weird west games, like Evil West.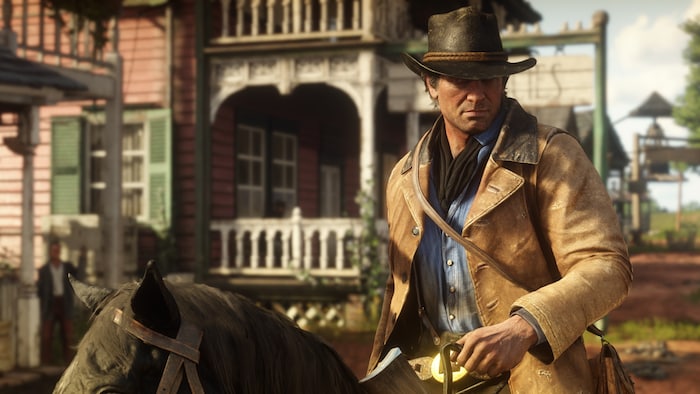 But if you'd rather get something in the style of Clint Eastwood's Unforgiven – a more somber look on the genre, you should go for Red Dead Redemption 2, because nobody does late Western fiction the way Rockstar does in its RDR series.
You'll be playing as Arthur Morgan, a key member of a down-on-its-luck gang of outlaws. And while you'll do plenty of good, thematic bandit stuff, the story itself revolves around interpersonal conflicts in the group, making for a compelling, interesting plot. And that's on top of detailed, immersive open-world gameplay with a ridiculous number of extra activities, from hunting to taking photos.
Spring Random
Perhaps what you're after is a pleasant spark of surprise, rather than a specific game from your wishlist. In that case, we still have something that should make you happy.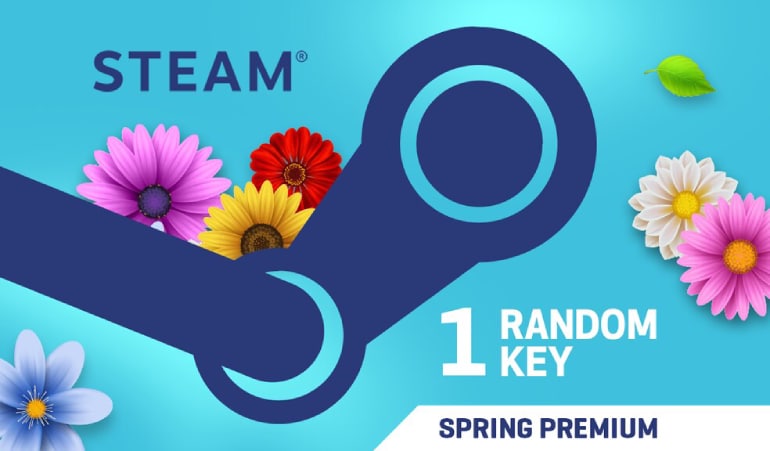 The Spring Random key is sure to give you something that's at least good, if not outright great, and you're in for something that on Steam would run you €10 at least. And there's a good chance for something worth more than twice that! No bargain bin games here!
The purpose of spring cleaning is to make room for new things!
This concludes this quick list of games we recommend checking out on our Spring Sale. Hopefully, you've found something that interests you and you're about to go on a fresh and exciting gaming adventure!