Eating and gaming make you do two favorite things simultaneously. And whether it's a LAN party with friends or a solo session at night – snacks without fail elevate the entire experience.
Studies reveal people consume less when playing a game than eating only. Isn't that great news? But the thing is that engaging in the favorite title does not always mean the possibility of devoting yourself to these two pleasures. Some games require two hands and extraordinary focus, but we found a few that are the exception to this rule! So to all of you trying to balance a kid, a cat, or a giant sandwich in one hand and play with the other – enjoy!

Games you can play without full concentration
Turn-Based Strategy Games: Civilization VI
| | |
| --- | --- |
| Release date: | 2016-10-20 |
| Genre: | Economy |
| Developer: | Firaxis Games |
This legendary strategy game will make you the ruler of an entire nation – achieve all your goals with one hand! All you need to succeed is a little planning and determination.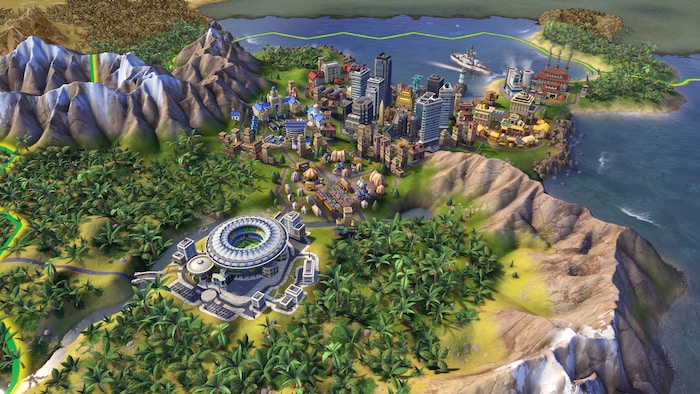 Civilization VI is everything fans of turn-based strategy games dream of. Choose a nation to lead it through centuries of military, economic, cultural, and scientific development. Build cities, collect bonuses, unlock new expansion options, and have fun as the ultimate master strategist. Solo or in fierce multiplayer!
Key features
Choose a nation and change the history
Construct cities and unlock new technologies
Prepare your attacks and grow faster than everyone else
Play single-player or multiplayer for up to eight players
Point-and-Click Adventure Games: Broken Age
| | |
| --- | --- |
| Release date: | 2014-01-28 |
| Genre: | Adventure |
| Developer: | Double Fine Productions |
This point-and-click adventure game is a charming story about two heroes living entirely different but somehow similar lives. And it features a pretty impressive voice cast, including Elijah Wood, Jack Black, Wil Wheaton, and more!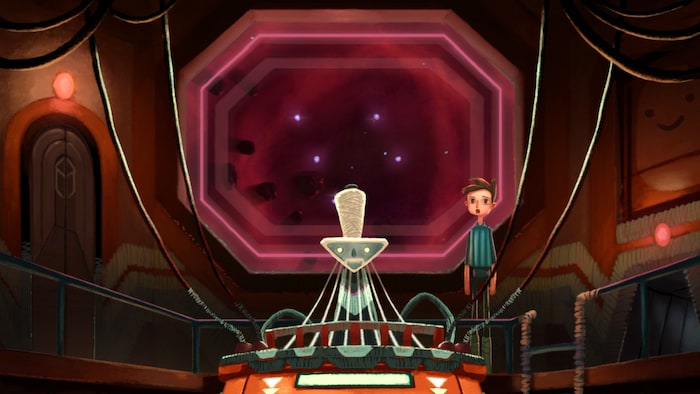 Vella Tartine is a young villager chosen to be ritually eaten by a monster to save her loved ones. Shay Volta lives on a spaceship playing and relaxing, only to learn the cruel truth about the surrounding reality. Lose yourself in two scenarios and decide the future of these unique characters!
Key features
Play an engaging adventure game from Double Fine
Discover the inspiring stories of the two heroes
Solve puzzles and chat with other characters
See the surprising outcome of this unique plot
Interactive Story Games: Life is Strange
| | |
| --- | --- |
| Release date: | 2022-02-01 |
| Genre: | Adventure |
| Developer: | Deck Nine |
You will love this game if you appreciate adventures where everything depends on your decisions. Play as Max Caufield – a young heroine returning to her hometown to encounter the strangest events of her life.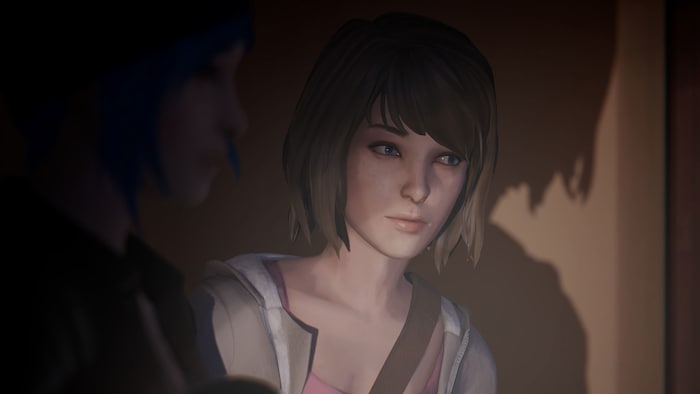 Max can manipulate time. So by exploring Arcadia Bay, you will experience each story in many ways. Explain the mystery of a local high school student's disappearance, reconnect with an old friend, and learn the meaning of bizarre visions. Life is Strange is a beautiful, engaging tale full of wholesome moments and disturbing affairs.
Key features
Play the legendary time travel game
Explore the town and chat with the locals
Solve puzzles, rewind time, and try to make the right choices
Enjoy a complex story with many alternative plots
Puzzle Games: The Witness
| | |
| --- | --- |
| Release date: | 2016-01-26 |
| Genre: | Adventure |
| Developer: | Thekla, Inc. |
It is an excellent recommendation for enthusiasts of challenging adventures set in inspiring environments. Travel to an abandoned island and start a series of tests to discover its well-kept secret and learn what happened to all its inhabitants.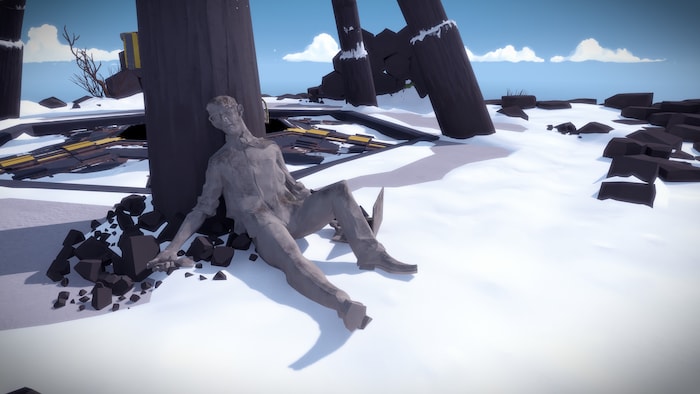 Like the Myst video game, The Witness focuses on puzzle-solving and exploration. Prepare for over 650 puzzles, ten island areas to explore, and an idyllic visual setting. On your way, you will encounter short clues about what happened to this place and experience one of the various surprising endings.
Key features
Play a challenging puzzle game
Explore an abandoned island and discover its secret
Proceed through the ten areas to witness one of the many endings
Search for clues and grasp the disguised meaning of hidden objects
Card-Based Games: Slay the Spire
| | |
| --- | --- |
| Release date: | 2019-01-23 |
| Genre: | Indie |
| Developer: | Mega Crit Games |
Combining deck-building and roguelike genres, Mega Crit developed an excellent title gathering overwhelmingly positive ratings on Steam. Climb the uninviting spire and face hundreds of dangerous threats!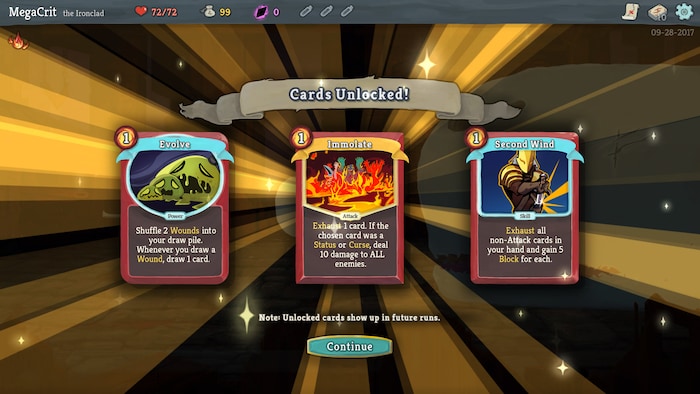 Choose one of three characters with a unique set of cards and skills to embark on your thrilling adventure. Create spectacular battle combos, collect progressively better cards, and use relics to become even more powerful. But be careful – every death means starting all over again!
Key features
Play the popular indie game on Steam
Climb to the top of the massive spire to confront the ultimate boss
Explore a different level layout with each death
Create effective combos and defeat hordes of enemies
Visual-Novels: Doki Doki Literature Club!
| | |
| --- | --- |
| Release date: | 2021-06-30 |
| Genre: | Visual novel, horror |
| Developer: | Team Salvato |
Join the literature club as a young student and have innocent fun with your new cute friends! At least until everything becomes a traumatic experience that will stay with you forever.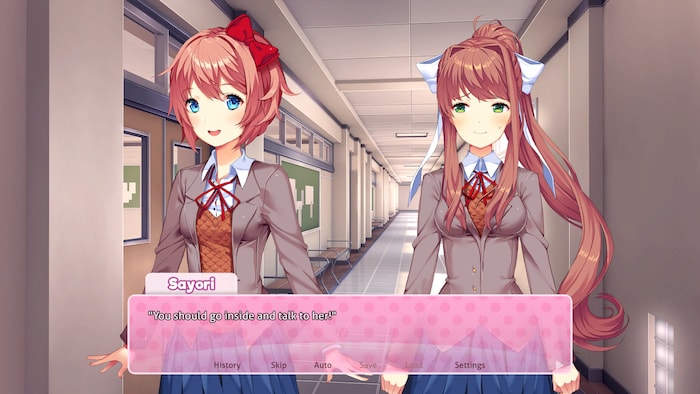 Doki Doki Literature Club is a unique adventure combining anime visual novel with psychological horror features. Meet your new friends, engage in school activities, chat with other characters, and have fun! But get ready – soon, this story will change, and you will be the only one to decide its outcome. Good luck!
Key features
Discover an adorable anime game with psychological horror features
Meet new friends and discover their hobbies
Chat with them and make decisions
Enjoy the unpredictable development of events
Food is such an essential part of human life. We eat at birthdays, weddings, parties, traveling, or relaxing on the beach. Of all species, only humans have made calorie intake such a heart-warming ritual. So it's no wonder some of us want to spend time playing games when eating to relish two activities providing definite happiness.