The best couples are when you share some interests. The more you share, the better it is!
Gaming is a perfect way of spending some time together with your partner, so why not give it a try? Those are our suggestions for you to check out with your girlfriend.
Games You Can Enjoy With Your Girlfriend!
Don't Starve Together
PC
PlayStation 4
Xbox One
| | |
| --- | --- |
| Genre: | Adventure, survival, simulation |
| Developer: | Klei Entertainment |
| Release year: | 2014 (PC), 2016 (PS4), 2017 (X One) |
Once a DLC for Don't Starve, now a stand-alone title, Don't Starve Together offers a unique Don't Starve experience in a co-op for up to 6 players. It could be very empowering for your relationship if you can cooperate well in this survival.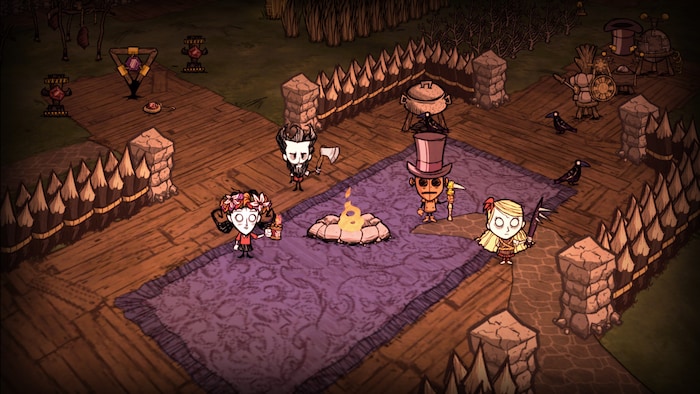 Although it does support a group of 6 people, Don't Starve Together is a great game for couples, too. The rules are basically the same as for the original Don't Starve game – gather resources, hunt for food, fight enemies, and, first of all, survive.
Key features
Survive in the harsh world.
Play together with your girlfriend and strengthen your relationship thanks to this challenging survival.
Take advantage of the bonuses each character possesses.
The game includes three game modes: "Survival" offers the fullest Don't Starve experience, "Wilderness" lets players who die to resurrect as a new character with their map progress wiped, and "Endless" mode is the most peaceful one, without the strict emphasis on players' cooperation.
Playing the standard "Survival" mode will require you to think twice before you act as most of what you do affects your partner (e.g. dying turns you into a ghost who inflicts insanity to the living players).
Just Dance 2020
PlayStation 4
Xbox One
Nintendo Switch
Wii
| | |
| --- | --- |
| Genre: | Music, dance |
| Developer: | Ubisoft |
| Release year: | 2019 |
The newest instalment of the Just Dance series. The fan-favourite dance games, now including most of the popular, contemporary tracks. It's a great stress-reliever for you and your partner!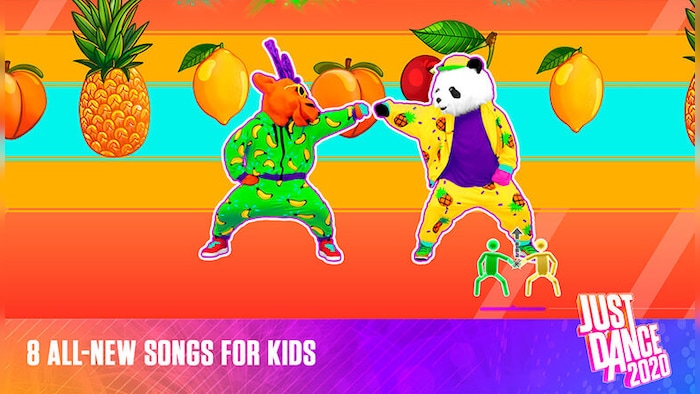 What could be better than going to a party without leaving your cosy home? Just Dance has always been a good alternative for those who don't like going out too often. The newest instalment is the perfect idea when you are thinking of something to play and have fun with your girlfriend.
Key features
Just Dance 2020 includes more than 500 popular songs, which you can choose while customising your own playlist.
The co-op mode lets you dance with your partner – who moves better?
The variety of songs is truly amazing – everybody can find their beat.
Stress-reliever like nothing else – forget about grinding, fighting, or trying to avoid death. All you need to do here is relax and dance
The game features also "Kids mode" which includes 8 children-friendly tracks for the youngest to enjoy.
Portal 2
PC
PlayStation 3
Xbox 360
| | |
| --- | --- |
| Genre: | Puzzle platformer |
| Developer: | Valve |
| Release year: | 2011 |
The second instalment of the Portal series features even more puzzles and riddles to be solved. With all those laser beams, light bridges, and other new stuff, jumping through portals will be even more challenging!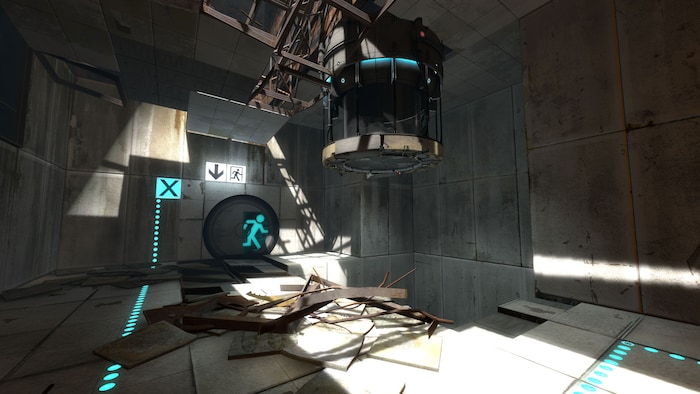 Although the game may prove to be quite challenging, especially for someone not familiar enough with gaming at all, it could still be worth trying with your girlfriend. The game focuses heavily on your cooperativeness. Your mutual understanding and communication skills will be put to the test many times.
Key features
The sequel of the fan-favourite platformer with the teleportation portals playing the main role.
With new gadgets and tools, the game's physics provides even greater challenge.
The co-op mode will test your and your partner's limits – you will not only need to act, but also to think cooperatively.
Apart from the unique missions and puzzles, the co-op mode has even its own story to tell.
The level of difficulty of the co-op missions is significantly higher, and it requires good communication skills from both of you to beat the game.