Since its grand launch, Steam has become one of the most popular platforms for purchasing video games, DLCs, and playing. But that's just the tip of the iceberg of its inspiring possibilities that anyone anywhere can enjoy.
Even if you don't know any other people, live in the middle of the desert and have internet access, you can still enjoy Steam's rich offer and explore its many fun options. This particular platform is no longer just about gaming – now it's a perfect place for making new friends, finding a raid party, or exchanging experiences with other players.
Rate people's fan art, chat with them or browse the latest releases to wonder how much money you're willing to spend. Or don't spend any money at all, as Steam means lots of free-to-play titles for everyone. All these features made this place synonymous with quality, and that's why giving a Steam Gift Card can be one of the best ways to show someone you care.

About Steam Card
Steam Gift Card is a tiny code on physical or digital vouchers for this platform. Now, you can find such cards online and in your local store. They come in various prices, which makes matching the gift to the recipient much easier. But you can also get it for yourself to buy games more comfortably without entering bank details with every payment. Why is it more pleasant? Let us explain.
Purchasing a Steam voucher is just one step towards enjoying extra funds in your account. To buy new products on your favorite platform, you must redeem the card to add cash to the Steam Wallet. It's a safe place to collect funds from all possible transactions and top-ups to pay with just one click. Paying with a bank card or entering all the details can be tiresome or result in some errors. And let us tell you – this is not what you want to achieve when buying a new, exciting video game. The Steam Card makes this process faster and easier, and it only sounds more complex than it is.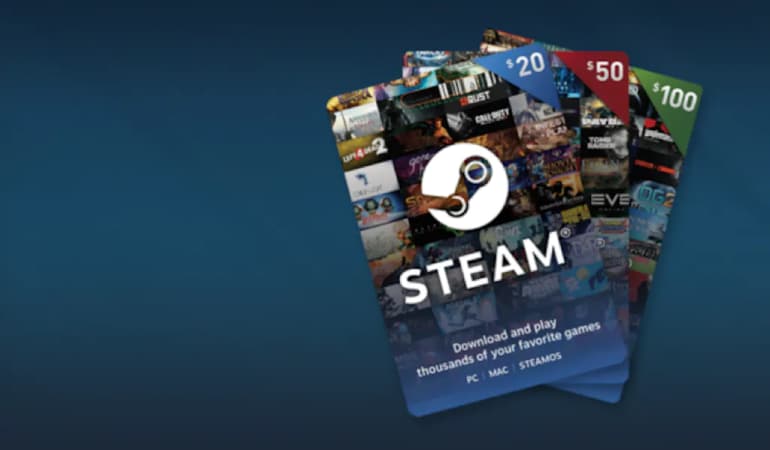 Steam Card Prices
Steam cards come in different amounts. But the pattern is similar everywhere and provides more choices for digital vouchers. You can get such a product in denominations of $5, $10, $20, $50, and $100. Its physical versions come in $20, $30, $50, and $100. Such a wide selection makes matching the gift to the recipient's needs easier. For example – you can buy a cheaper card for your friends' kid but a more expensive one for your girlfriend.
Physical cards are available in many places like your local store, online retailers, and the official Steam website. You can get them in paper or plastic form, and it's an ideal gift to deliver in person. But digital gift cards provide more flexibility as you can even send them over a long distance. It is why this form gained popularity during the pandemic when we all had to stay at home. The recipient only needs to pick up the voucher via online delivery, confirm its acceptance, and all ready! However, remember your mate must have been on your friends list for at least three days and have an active Steam account to add extra funds to their Wallet.
How to use it?
Whether you're the recipient of a gift card or bought one for yourself, you might want to learn more about what it's for. Firstly, you can use it to purchase games and DLCs from developers all over the world. Steam's extensive library has it all: simulations, indie platformers, role-playing games, horrors, and much more.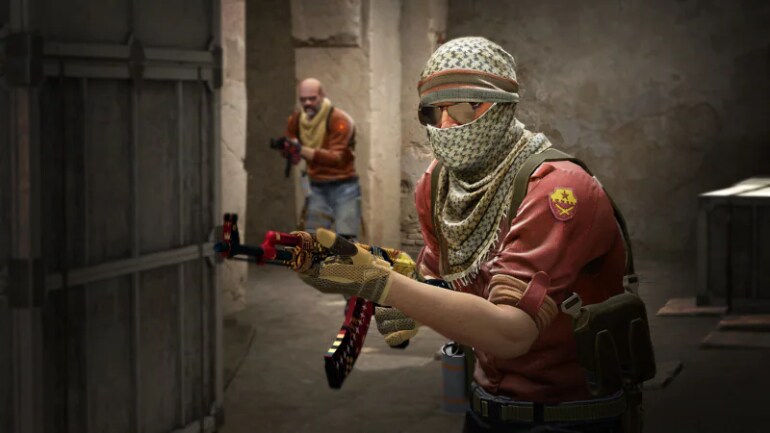 All you have to do is have enough money in the account to afford your dream title. To achieve this goal, accumulate various voucher amounts! But always remember that Steam is no ordinary platform with a typical store. Even when on a budget and thinking you'll never be able to afford the game, you can get it cheaper in the near future. Thanks to many discounts and seasonal sales, your game can appear with a new price even tomorrow. That's why it's a brilliant idea to add your favorite titles to the wishlist to be notified of the discount as soon as possible.
But there's still more! By adding funds, you can also buy in-game items, hardware, software, skins, and pretty much anything else you can imagine. The only exception is a gift card because users cannot buy it with cash from a digital voucher. And if you have received a gift card and do not want it – you can always return the product and get your money back.
How do I redeem my Steam Card?
Redemption of various gift cards for stores and websites varies in difficulty level. Some are relatively complex, while others are quick and easy. Fortunately, Steam falls into the latter category. In this case, redeeming a card means adding funds to the Wallet – with which you can directly pay for products.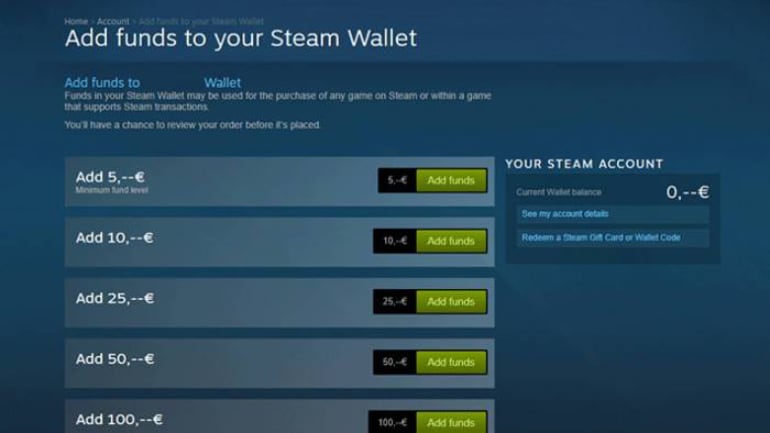 Begin by logging into your Steam account. Find your account name and click to continue to Account details. Enter this link and find the Add Funds to your Steam Wallet command. On the right, you will discover Redeem a Steam Wallet Code. Select it and enter your unique voucher code. Then fill in your details, confirm, and wait a few minutes to start spending additional funds in your account. Or keep them for another occasion as they never expire.
How do I send it to my friend?
Log in to your Steam account on the website and scroll all the way down to find the Gift Cards option. You'll find yourself on the page with all the information about them, so read on or proceed straight to Send through Steam.
At this point, the first step is to select the amount you want to send. After choosing from the available options, pick the recipient from the list. Now, you can attach a funny or thoughtful note the recipient will receive with the card. After filling this field with whatever you want, choose a payment method and confirm the terms of the agreement. Click Purchase, pay, and wait a moment for a new email from Steam to ensure everything is OK.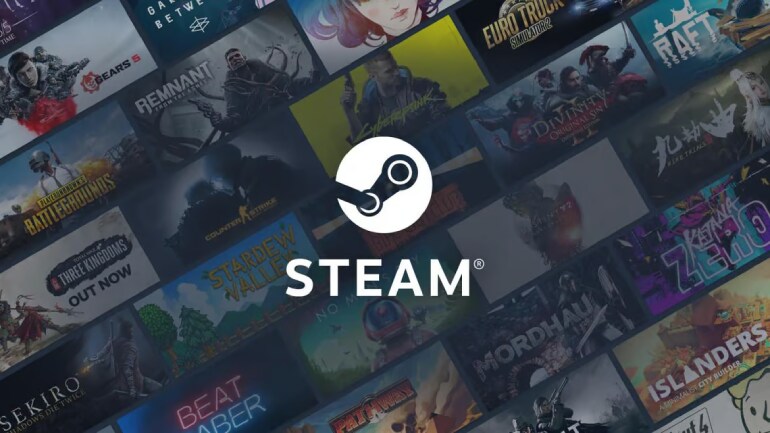 Is Steam a safe place to perform such transactions?
Steam is famous for its proven security procedures, but possible failure often depends on the behavior of its users. When paying with a credit or debit card, players can save their details in the account, but doing so might result in theft (if someone gains access to your Steam account, of course). There is also always a risk that by using the card, we will spend more than planned. All these features make the prepaid voucher the most responsible choice – you will never overdraw, and no one will steal your data. Transactions are anonymous, and buying a card is very easy, as they are available in many stores. And by giving it to your friend, sister, or grandpa, you're providing them with the freedom of choice and a safe payment method at the same time.
Conclusion
The Steam Card is a proven alternative to standard payment methods, guaranteeing safety and well-managed finances. In times of increasing video games popularity among people of all ages, it is always healthier to shop on a trusted platform than on some unknown shady website. And in recent years, Steam has proven to do its job better than well. These benefits make such a voucher an ultimate gift idea for someone or yourself because, with Steam credit, you can buy your dream games, DLCs, or even hardware whenever you want. With no extra fees, expiration dates, and complex redeeming processes. So take a break and enjoy your newly purchased product or your loved ones' happiness.