Razer Synapse is computer software which can be used to configure and customize all compatible gaming accessories from Razer. This includes gaming mice, keyboards, mouse mats, headphones and more.
Razer Synapse is mainly used for two things, one being the RGB lighting customization. If you own one of the compatible devices, then you can adjust its RGB effects to your needs and wants. You can either choose and customize one of the available effects, like Wave or Spectrum Cycling, or create your own from scratch by layering the effects in any way you like. But there's more. If you have more accessories, then you can synchronize their RGB effects. For example, if you have RGB mouse, keyboard and mouse mat, then you can make a wave effect lighting which will span through all of your Razer gear following their exact placement on the desk.
| | Product | | |
| --- | --- | --- | --- |
| | Razer Basilisk V2 20000 Dpi With 11 Programmable Buttons Synase 30 Black | (-) | Read more |
| | Razer Kraken Essential | (-) | Read more |
| | Razer Blackwidow Essential Green Mechanical Switch Black | (-) | Read more |
| | Razer Mats Mousepad Style 26 Multi Colored | (-) | Read more |
| | Razer Hammerhead True Wireless Pro Black | (-) | Read more |
| | Razer Viper Mouse Ultra Light Design 8500 Dpi Black | (-) | Read more |
| | Sluchawki Gamingowe Razer Kraken Tournament Edition Karta Dzwiekowa Refurbished | (-) | Read more |
| | Razer Cynosa Pro Keyboard And Razer Deathadder 2000 Mouse Combo Gaming Set 3 Black | (-) | Read more |
| | RAZER BLACKWIDOW V3 MINI HYPERSPEED WIRELESS GAMING KEYBOARD Black | (-) | Read more |
The second thing you may want to use Razer Synapse for is programming macros. If you own compatible Razer device with programmable buttons, then with just a few simple clicks in the software you can create advanced combinations which can be later performed with a single click of a button or by pressing a key. It's not only a fancy feature – you can use it to gain a real advantage over your opponents in competitive titles. Imagine a fighting game, where it's important to perfectly time pressing the buttons in order to launch a powerful combo. With Razer Synapse you can simply map entire combo to one key and perform said attack effortlessly. You could also get creative and map some text to quickly type entire sentences in team chat, like "be careful, the middle is missing" or "I need assistance on the bottom lane" in MOBA games like League of Legends.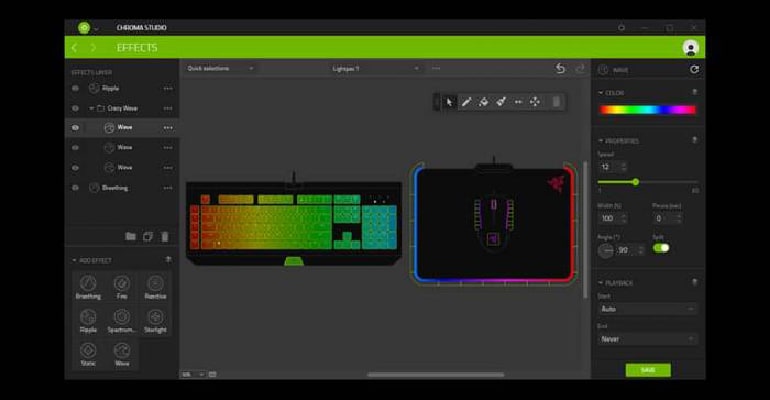 Additionally, Razer Synapse also allows creating multiple profiles you can store online in the cloud and switch between them as you like. This way you can easily adjust your macros or RGB effects to match the game you are currently playing. But that's not all – you can also store up to four profiles in the device's onboard storage. This will allow you to use your configurations on other computers as well – possibly without Razer Synapse software installed, or even without access to the Internet.
Despite being quite useful software, at some point, you may decide to uninstall it. The reasons may be different. For example, at some point you may want to sell your Razer DeathAdder Elite mouse or Razer Huntsman Elite keyboard and buy something else instead, rendering Razer Synapse software useless – then it makes sense to remove it to save some space on the drive. The software may also not always work as intended, forcing you to reinstall it to resolve the issues – before attempting to fresh install Razer Synapse, it would be wise to get rid of the already installed version first to avoid potential conflicts. You could also get bored with the software, or you may not find it as useful as you thought it would be. No matter why you want to uninstall Razer Synapse, we are here to help you achieve your goal.
How To Uninstall The Software – Windows (10/8/7)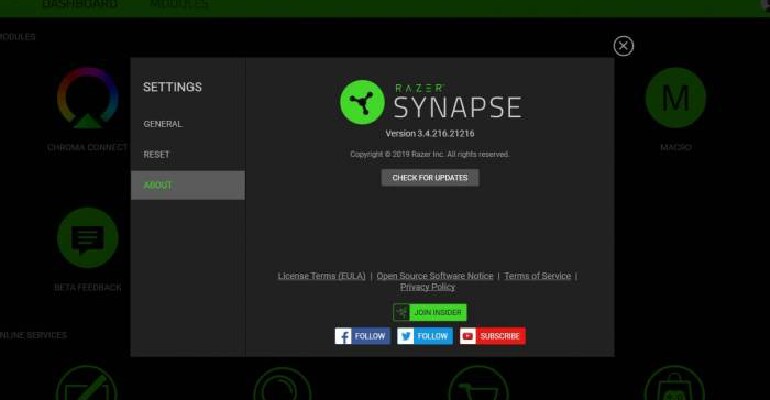 In case you decided to remove Razer Synapse from your drive entirely, you will need to follow a few simple steps. The whole procedure consists of uninstalling the program and then making sure there are no leftover files that could slow your drive in the future.
Uninstalling can be performed either manually or automatically with the use of third-party software. To uninstall manually you will need to open the Control Panel first. Now, depending on the selected type of panel view, you will need to find either Programs and Features or Uninstall a Program option. Click it and you will be shown the list of all currently installed programs. Here you need to find the one called Razer Synapse or something along these lines. Once found, right-click it and choose Uninstall from the context menu – this will launch Razer Synapse built-in uninstaller which will guide you through the process of removing the software from your drive. Follow the on-screen instructions and proceed by clicking Next on each page if required.
Once the uninstaller finishes its job it will give you a proper notification. Most of the files related to the Razer Synapse should be already removed from the drive, but there is a high chance some registry entries still remain. To find them and manually delete them you need to use Windows logo + R key combination. Type regedit into the newly opened window and confirm.
Once in the registry editor, you should proceed with caution, as any reckless change may harm your operating system. To avoid potential issues follow the instructions carefully. Use Ctrl + F key combination and type Razer into the window. Doing so should bring you all the registry entries related to the Razer Synapse. Right-click on the found items and choose Delete.
Now Razer Synapse is completely uninstalled from your drive – you may want to restart the computer in order to apply the changes you have just made.
How To Uninstall The Software – Mac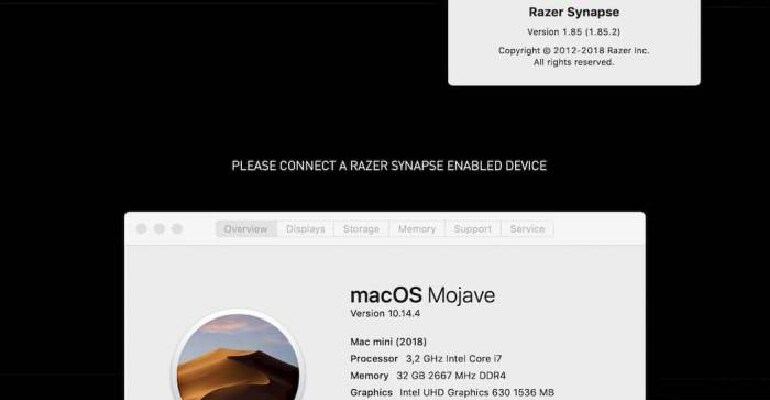 If you are using Razer Synapse for Mac and wish to remove it from your drive, you will need to follow these instructions. First, open the Finder app by clicking the blue-white icon with a smiley face on it, then choose Go from the options shown on the top. On the drop-down menu find Utilities option and click it. This will take you to the utility applications where you fill wind Terminal. Click it and in the newly opened command prompt type the following commands. Make sure to hit Enter after typing each line.
launchctl remove com.razer.rzupdater
launchctl remove com.razerzone.rzdeviceengine
sudo rm /Library/LaunchAgents/com.razer.rzupdater.plist
sudo rm /Library/LaunchAgents/com.razerzone.rzdeviceengine.plist
Now get back to Finder and navigate to the Applications. Among the installed programs find Razer Synapse and move it to the Trash to uninstall the software. After doing this return to the Terminal and enter two more commands to also remove Support folders from Razer Synapse.
sudo rm -rf /Library/Application\ Support/Razer/
rm -rf ~/Library/Application\ Support/Razer/
After doing all of the above steps you can restart the computer to make sure the software is completely removed from your drive.